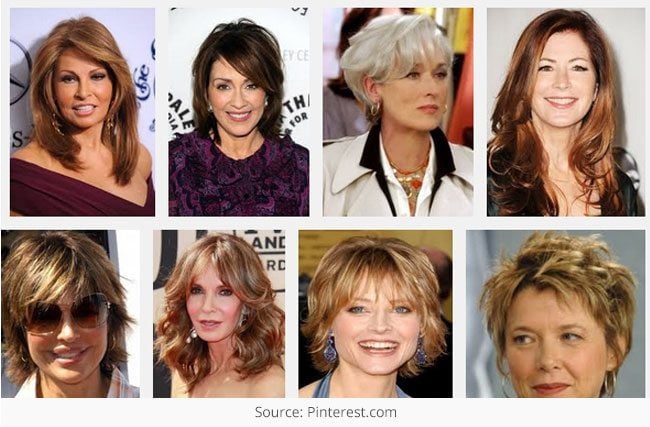 Once you start agreeing that hairstyles can make or ruin your look, you will also agree and admit that women who are aging should give extra attention to their hairstyles The hairstyles they tried when they were young teenagers or in their mid-20's, might no longer look good on them once they cross a certain age. Taking this opportunity, I offer you top 20 smart and classy hairstyles for women over 50. Read on!
Aging should happen gracefully and when you've always been fashion conscious then your style statement shouldn't fade away only because you have crossed 50.
Since different face profiles demand different hairstyles, you should first make sure which hairstyles complement your face and your overall personality. Celebs including Kim Besinger, Lisa Rinna, Madonna, Kris Jenner, Sharon Osbourne etc. have showed how stunning they look irrespective of their age with their fabulous hairstyles.
Here Is A List Of Top 20 Trending Hairstyles For Women Over 50
1. Extra Short Pixie Hairstyle
If you are not too tall then you can very easily pull off this look. For those who have never tried this look, could also try experimenting as this style can actually be carried off by women of almost all age groups, provided they have a round face. As I just mentioned, pixie looks great on round faces. And if you have oval face then go for the ultra-stylish extra short pixie with an even clean cut.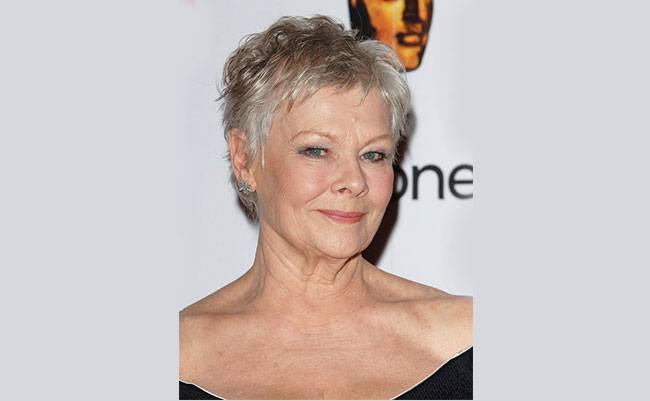 2. Ethereal Layered Hairstyle
Layers are quite a rage these days and good news is they are not confined to any certain age group. Go for clean cut graceful layers that fall on your shoulders with a slight teasing at the roots. Irrespective of the hair colour, this gorgeous hairstyle will keep your locks neat and off the face.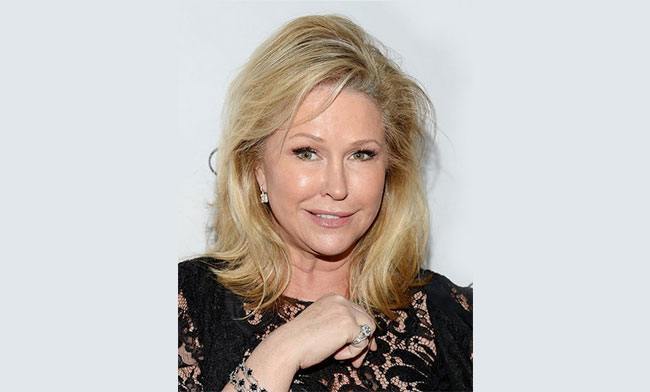 3. Heart-Warming Waves
If you have broad face then this superb hairstyle will surely complement your face. Just like Kim Cattrall, you can even opt for the central-part waves. Women with square faces should go for this style, as the waves gently kiss the cheeks thereby slimming down the profile. In order to enhance the look, you can go for caramel color highlights to give glamor touch to your look.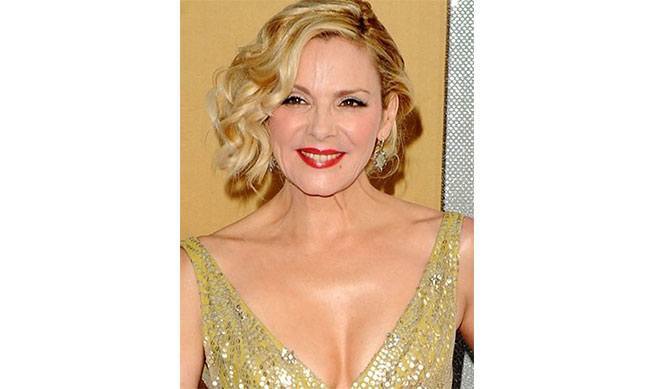 4. Straight Off-Centered Downdo
If you admire long hair and if you have thick and medium length strands then this hairstyle for women over 50 is a good try. While the straight downdo can elegantly frame your face, you can create dramatic sun-kissed effect by adding faint highlights to your tresses.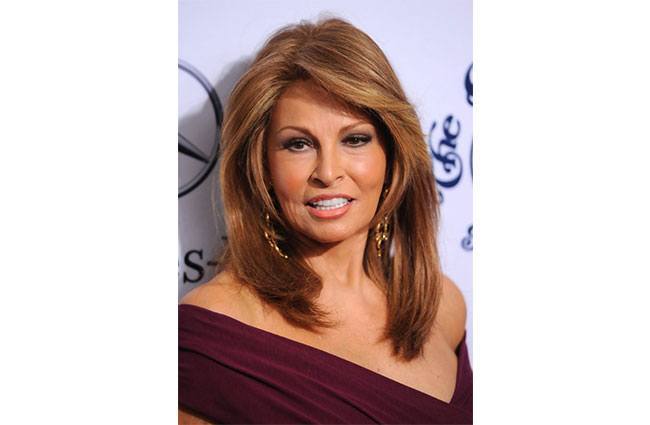 5. Short Hair With Fancy Curls
Just like our US First Lady, who is over 50 and is considered as one of the best dressed first ladies in the history of America. Her sense of style is impeccable and she is an inspiration to all the ladies out there. While the first lady dons outfits by the worlds best designers; we cannot discount the fact about her take on beauty. These large fancy curls look great on her face that flatters her incredibly.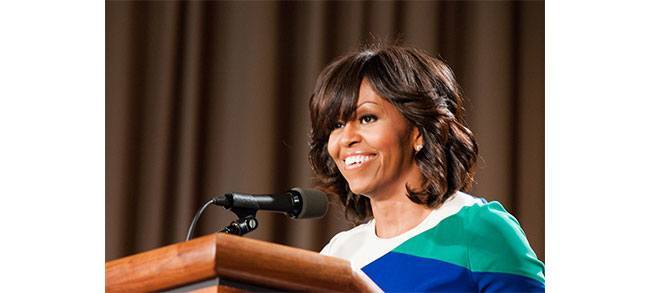 [Also Read: Fashion for Women Over 50 ]
6. Soft Curls At The End
Soft supple curls at the end indeed make you look at least 10 years younger than your actual age. And long side-swept bangs with very light teasing can make you look elegant, enabling you to walk with poise. Make sure you also carry the perfect makeup that complements your hairstyle.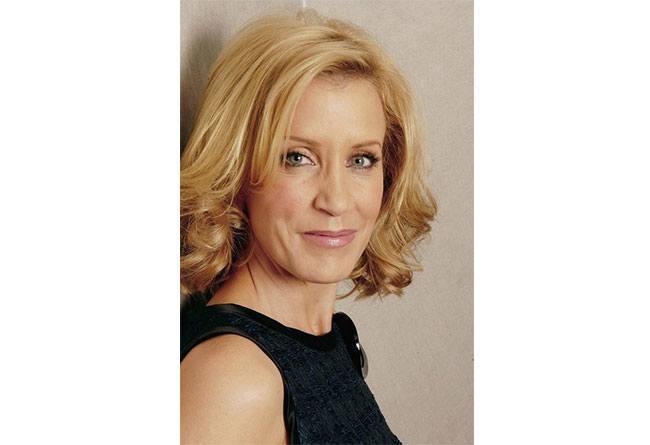 7. Long Auburn Waves
Go for long and loose curls with a tint of gold to create a sparkle in your look. If you have thin long bangs then this style will perfectly suit you. Let your soft curls caress your shoulders, whilst this chic inspiring look offers you a much younger look.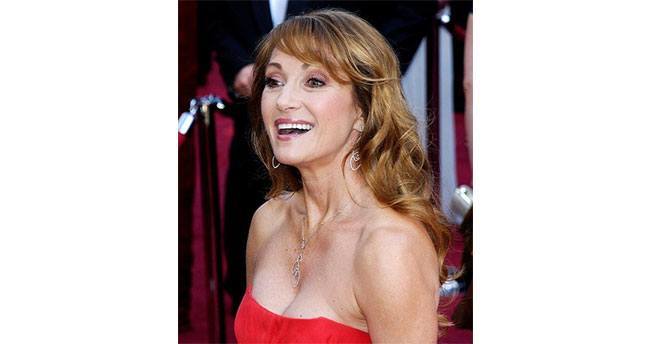 8. A Layered Cut
This incredibly chic look with discrete layers keeping the hair hassle free and effortlessly stylish is your ideal hairdo over 50. Give it a soft blow dry to maintain the layers to perfection.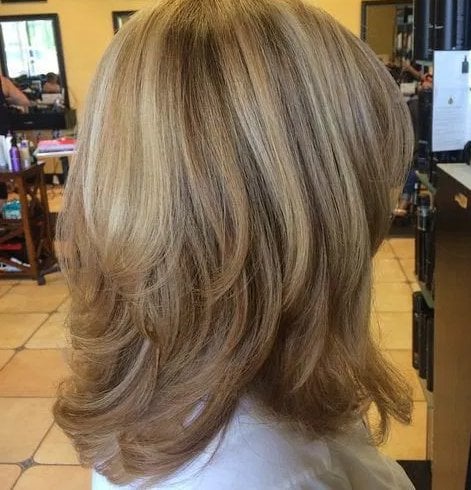 9. Angled Bob
This haircut incorporates all things nice such as – versatility, trendiness and manageability keeping the hair crisp and short. A glamorous style hiding your age and keeping you as fresh and bright as ever.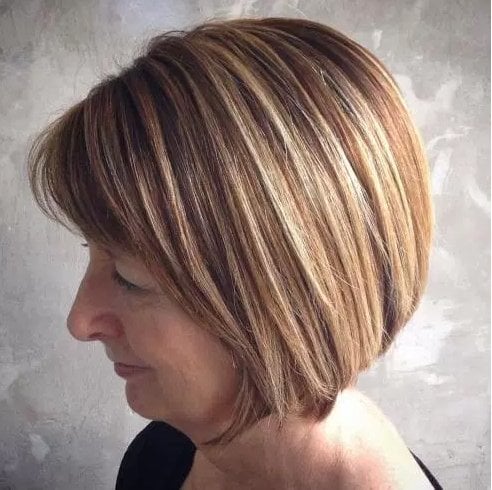 10. Layers With Side Swept Fringe
The most stylish of the lot, this hairstyle is a messy look that takes you back down memory lane of younger days. Be sure that it is a side fringe and not the regular upfront fringe. Your messy look needs no effort with this hairstyle.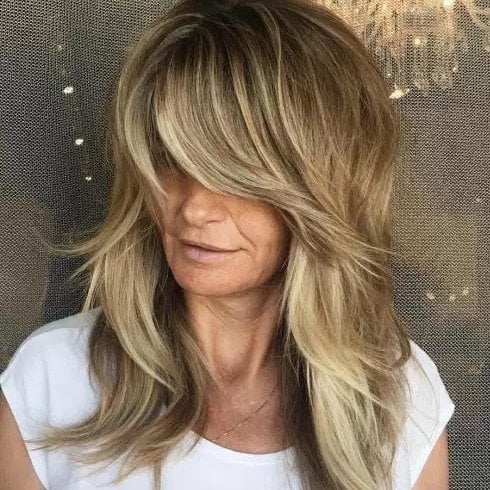 11. Modern Pageboy Look
This pageboy look is most suitable for short boy cut hair, it can be complemented with a brown under page layer of hair to give a contrasting stunning look. Keep the bob voluminous for an enhanced look.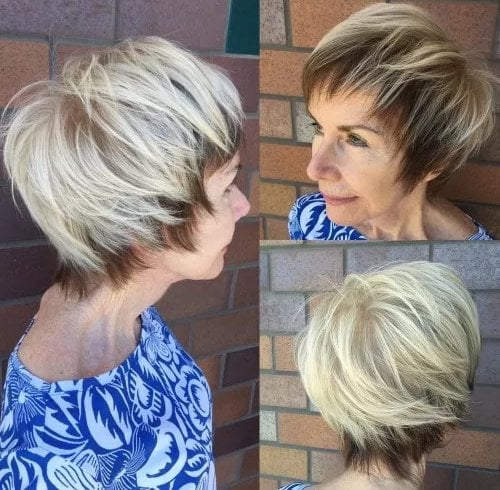 12. Bob With Messy Texture
This is a hairdo that makes your hair look fuller and the messy look is always preferred especially at older ages. So go for this look to sport a free spirit lifestyle.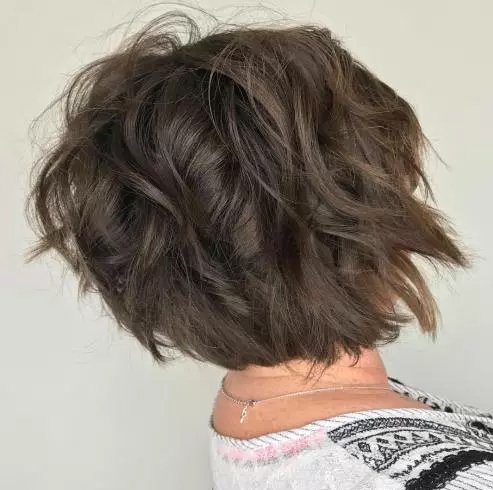 13. Rock The Day
This rock inspired hairdo is for the young at heart 50 year olds, who still want to live upto the generation. This spiked hairstyle gives an unknown energy that will keep rock your day.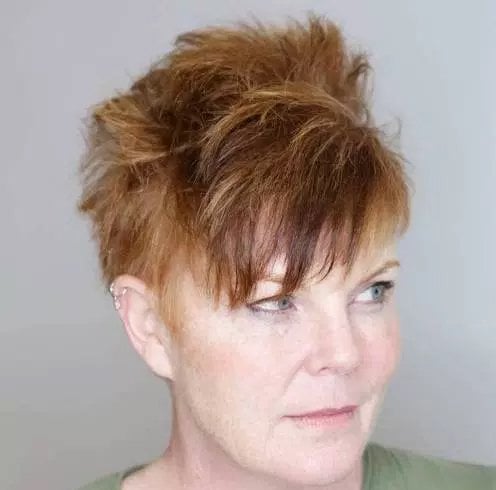 14. Aubergine Bob
This is an alternative for all those women who have extremely short hair and cannot pull off layers with a side fringe. This bob is as good as the layer side fringe haircut and will go a long way in keeping your stylish image restored.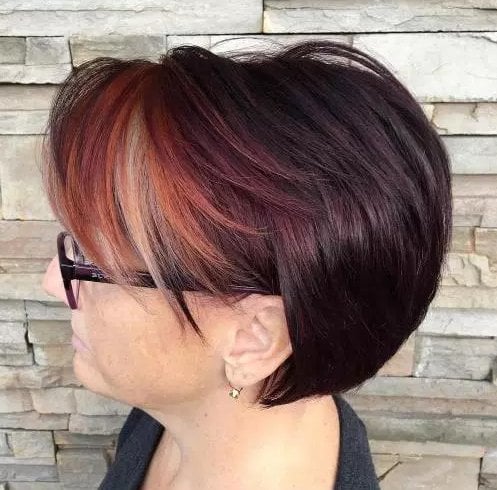 15. Tousled Wavy Bob
With angles of long and short hair, this haircut is sure to take you on a roller coaster, a stylish duo of wavy and tousled with a knack of highlights. You're good to go this summer!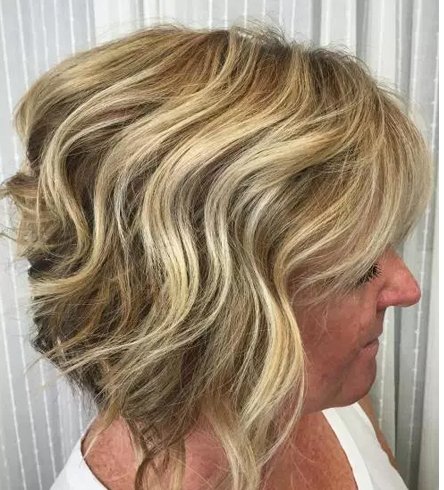 16. Bob With Tapered Nape
An asymmetric bob with a tapered nape and a crop back shows off the crown of ear. A respectable hairtsyle, works best for women who are into some formal business still.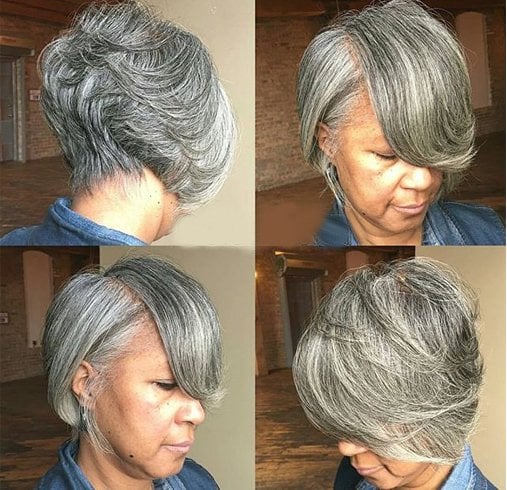 17. Pastel Pink-A-lLne Lob
This pretty pink touch ups to the ends of hair strands keeps the look electrifying leaving no room for age to be a factor. With soft curls rounding off the look, you're all set to feel like 50 is the new 15.
18. Razor Cut
Give your hair a short razor cut trim. This is essential and wondrous for all those women with thinning hair. Don't let the thinning hair make you have bad hair days, instead fight it back with uber stylish cuts.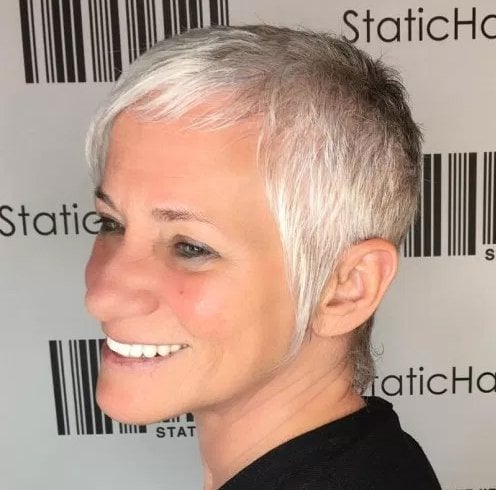 19. Blowout
This blowout is a bombshell in hairstyles. So ask your hairstylist to sober gold highlights that give luminous radiance and quality to your face.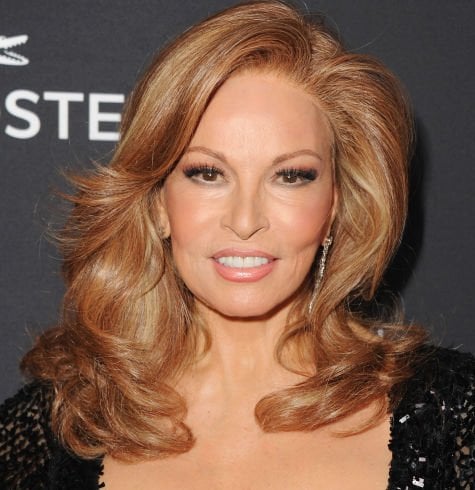 20. Shag Hairstyle
Take inspiration from Jane Fonda on the modern take of the shag hairstyle. Layer your hair every step from front to back making the hair a little short to carry on this style. For the finishing touches, curl the ends outwards.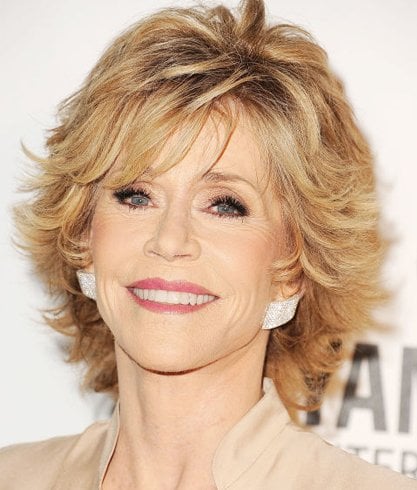 So, these are the chic-inspired top 20 smart and classy hairstyles for women over 50 that can instantly make you look glamorous and younger at the same time!
Images Source: therighthairstyles.com