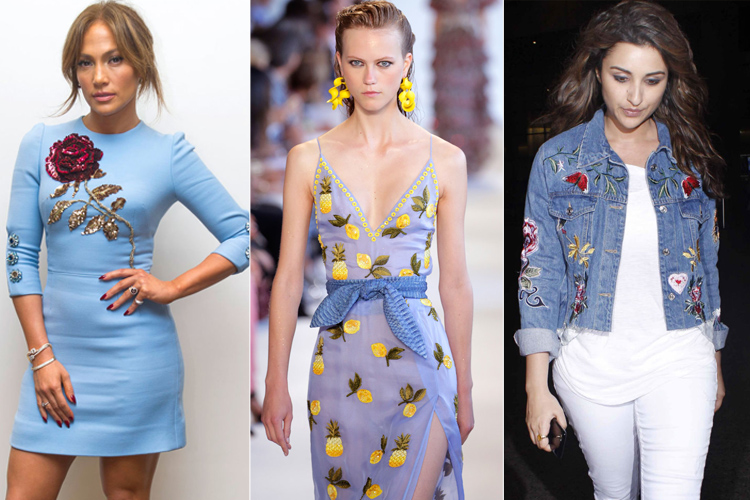 We have given up on wearing black for perkier summer clothes. So the trend, this season goes something like this. It's altogether a happy mix of flowers, embroidery, fruit prints, contrasting colors, stripes, and polka dots. All the more, you must have noticed the amount of embroidery and fruit prints trending at all stores. It's a summer must-have owing to its popularity.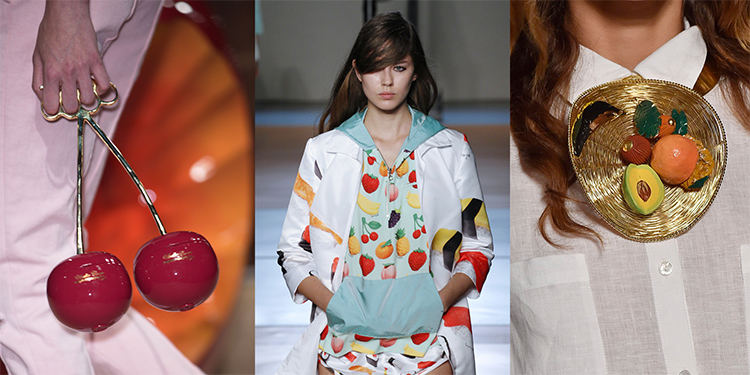 Observing the parade of food prints everywhere, we absolutely need to have our hands on it. Be it a peak of sweet cherry, a dose of embellished citrus and lemons, pineapple prints and apples, it will suffice to say that these sinfully playful prints infuse fun to any outfit. Adorn yourself with these nature-sourced prints, all at once.
How to wear fruit printed clothes
Make sure and understand the look you want to put across with these fruit prints. You need to be a little careful not to take it overboard especially if you do not like making bold statements
For a casual look, you can try a fruit-printed button-down shirt with a plain skirt or pants. Or you can try pairing a crop top with a fruit-printed bottoms
Head to the beach with breezy tropical fruit-printed dress, bikini sets or shorts
For the workplace, try wearing a blouse with small fruit prints for a stylish yet classy look
If you want to make a bold statement, then you can mix various prints like plaids, checker, and stripes.
Here are more ideas to inspire you:
Fruit Print Skirt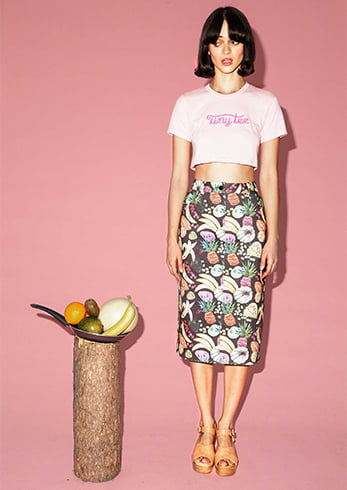 Fruit Print All-Over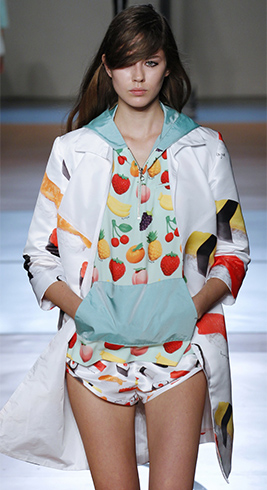 Fruit Print Dress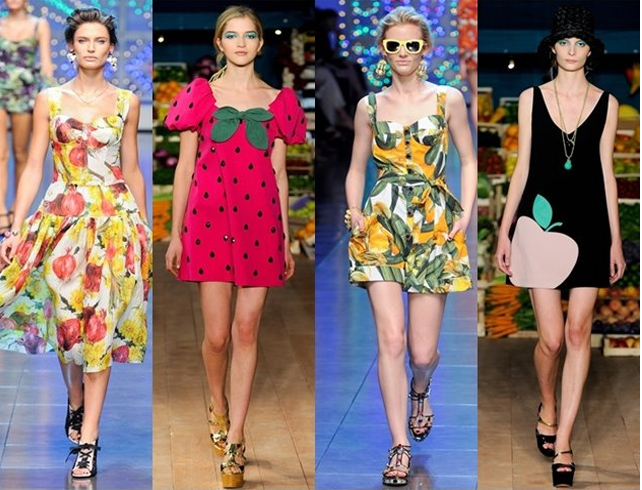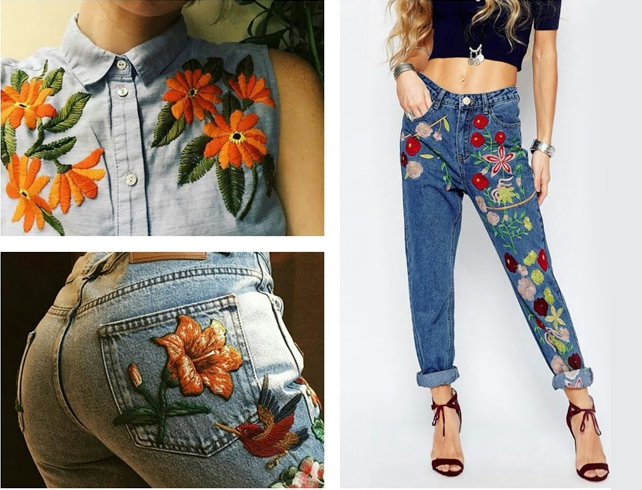 Embroidery
Embroidery is another trend soaring high this summer. You can take this style perfectly suited for day look to night look, and work as well. If that's not all, it has stitched its way across various accessories like handbags, shoes, scarves and the likes. This embellishment is an absolute stunner and has the power to make you look glam and stylish.
[sc:mediad]
So, which trend do you think meets your approval. Here is a take-down on both of these trends that can help you decide.
How to wear the embroidered trend
There are few style lessons on how you can wear the trend and look awesome. Turn to the likes of Parineeti Chopra and Pooja Hegde for some inspiration on picking an embroidery denim jacket for visual impact.
Parineeti Chopra in Embroidered Denim Jacket
[Also Read: Parineeti Chopra]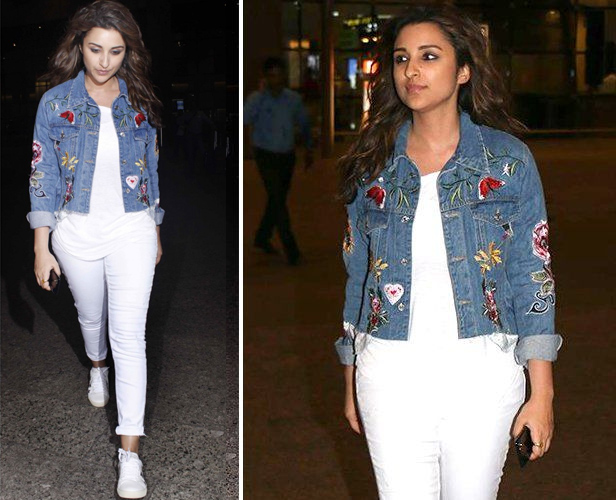 Pooja Hegde in Embroidered Denim Jacket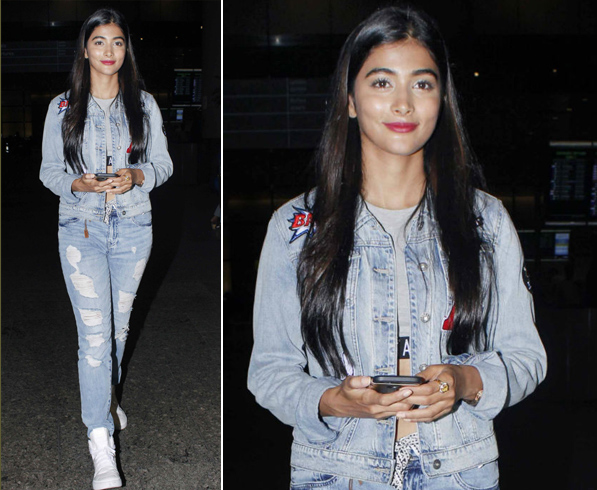 Jennifer Lopez in Embroidered Floral Dress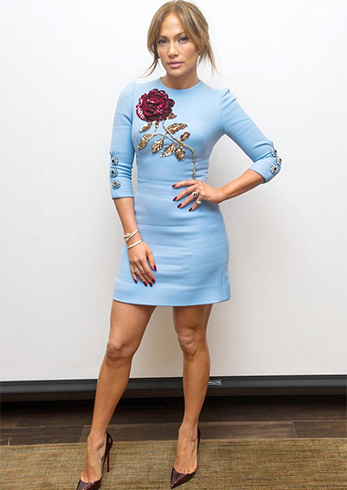 Here are few other suggestions that can make you look fresh and stylish this season.
Basic is not basic anymore, so you can pull out your crisp white shirt and pair it with embroidered denim
You can wear denim-on-denim by pulling off an embroidered denim jacket
Choose to wear top in mesh embroidered front and partner it with a denim skirt or marry it with another embroidered mesh bottoms
Wear your embroidered loafers or canvas with cropped denim and bomber jackets
Pull off an embroidered jacket in flowers or butterflies and match it with a white cotton sundress. Finish the look with tan sandals
A simple cotton tee can also be paired with an embroidered leather skirt
For cooler days, you can pair leather pants with a loose shirt in floral motifs
Team a pair of distressed jeans, white tee, and bomber with embellished flowers
For a 70s vibe, wear an embroidered flare denim with a well-fitted blouse
There are tons of embroidered styles available. These are few ideas that can inspire you? Choose however you wish to embrace this trend. These motif inspirations can go well at work, weekend brunches or to the movies.
These are few tastes of the trends you can try out this summer. We hope you enjoyed going through all the styles and have come to a favorable decision. Truth be told- both these trends are lovable.
Leave us with a comment below. We would love to know.
Images Source: pinterest