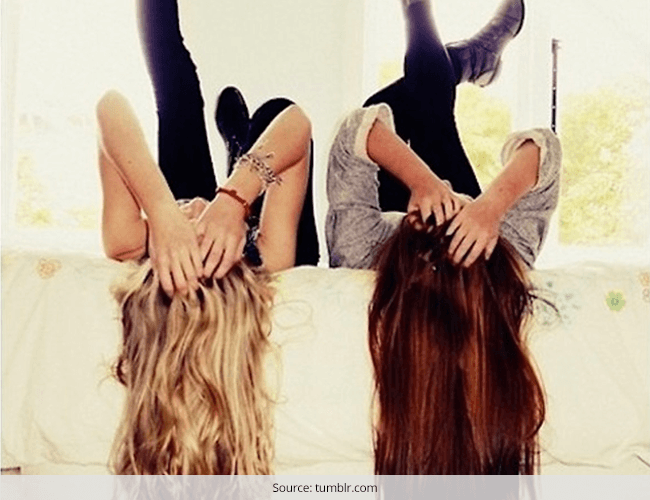 Best friends are just like your siblings and sometimes even closer. Your special friend will be like your soul mate -someone who finishes your sentences and resembles you in a lot of different ways. You guys are sometimes even confused as twins because of your uncanny similarities! She is your wingman forever and will always have your back. So, here are some fashionable ways to tell your best friend how much she means to you:
1. Give Her Your Favourite Fashion Magazine Subscription
Do you remember the days you used to buy Cosmopolitan stealthily so that your parents don't come to know? If you and your BFF love reading fashion magazines, then what's better than gifting her subscription? She can read it without the hassle of actually going to buy it! Wouldn't it be wonderful?
2. Get Matching Charm bracelets
Those lovely charm bracelets are timeless. Though you can customize the charms you use in the bracelet, you both can show off your love for each other by wearing matching ones. There are lots of options when it comes to customization, but make sure you select similar charms!
3. Limited Edition Makeup
Very often makeup brands like M.A.C and Sephora come out with limited edition makeup items like lipsticks and rouge or even an entire set. Keep your eyes open for such announcements. These are one of a kind and often have very nice products.
4. Phone Cases in a Set:
This one is a little tricky because you would be able to give her the gift only if she and you have the same phones. There are matching phone cases available for iPhones and some Samsung phones. Not only do they look beautiful, but also show your connection to your best friend!
[Also Read: What To Wear to a Best Friend's Wedding?]
5. Matching Jewelry
Besides phone cases, you can also match your jewelry or buy something which comes in a set. For instance there are moon and stars ring sets or best friend pendants available. You can keep one half and your girlfriend can keep the other half. There are also pendants available where you can actually stick in the picture of your BFF and vice versa.
[sc:mediad]
6. Best friend costume ideas – Matching T-Shirts
Now that you have sorted out matching jewelry and phone cases, why not buy some t-shirts which are complimentary to each other? The T-shirts will do the talking and everyone will know how much your best friend means to you.
[Also Read: Pink: A Girl's Best Friend]
7. Mirror your handbags too!
If you are both fans of handbags, you can always have bags which are complimentary when it comes to fashion. So, if you are carrying a satchel bag in olive green colour, your best friend can carry one in Khaki. It is all about colour coordinating and deciding what looks best with the attire.
8. Capitalize on Watches
Just like you get couple watches, you can also match your watch style with your BFF. Watches like Seiko have ranges which have similar type of designs but you can easily buy different colours from the same range for a more unique look.
9. Custom made love
Nothing speaks volumes about your love other than something which has been custom made to suit you and your best friend. There are hundreds of customization ideas and it depends on what you really want. Put some effort into it and see your BFF's face light up in delight.
Your best friend is someone you will cherish all your life. Make sure you do something for her which will make her feel special, always!