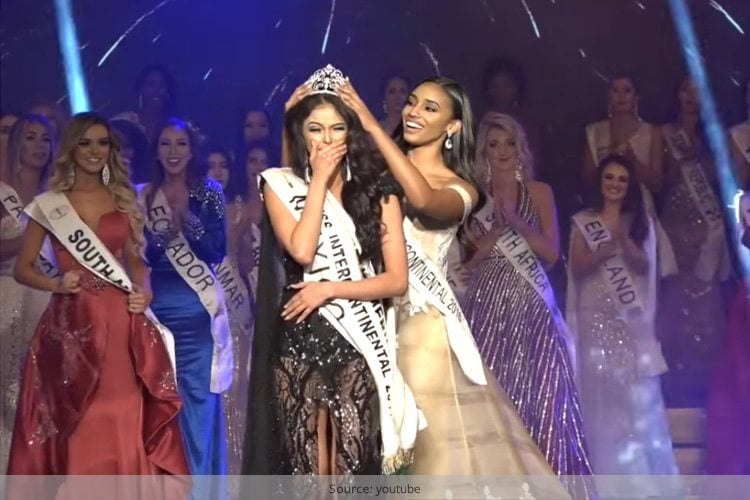 Not many of us have heard of the beauty pageant Miss Intercontinental Yet. The contest has yet to gather the kid of publicity Miss World, Miss Universe or Miss Asia Pacific enjoy, nor does it have the same amount of eyeballs stuck to it. Nevertheless, Miss Intercontinental is a show that has no dearth of beauty and young talent.
Contestants from across countries sign up to partake in the event and showcase their flair. This year the pageant was held in Egypt. Guessing not all of you are familiar with the evening, here is a quick rundown from the evening.
Veronica Salas from Mexico won the crown as Miss Intercontinental on January 24th after defeating 64 other contenders. Katarina Rodriguez from Philippines won the title of second runner up and Cathelijne Heppenhuis of Netherlands was the third runner up.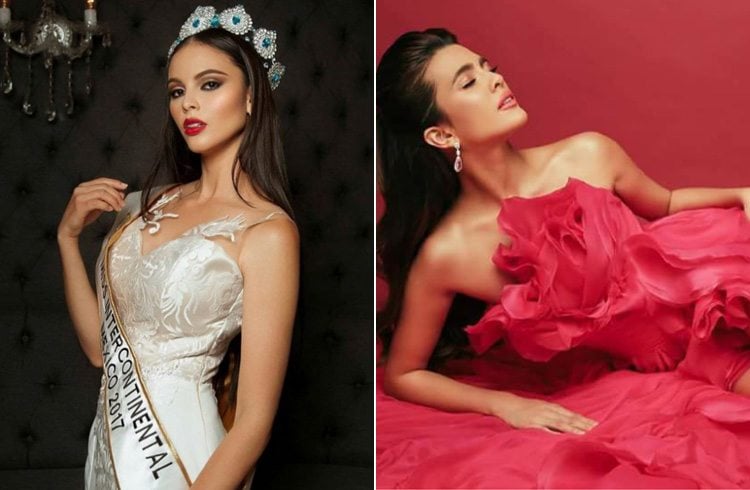 Let's know a little more about our winners.
The Crown winning Veronica is 24 and holds a title in physician education. She loves to read and spread free time riding her horse. Dancing and working out at the gym are among her other penchants. Blessed with beautiful silky skin she stays away from smoking and other vices. The Mexican beauty is fluent in English and Spanish.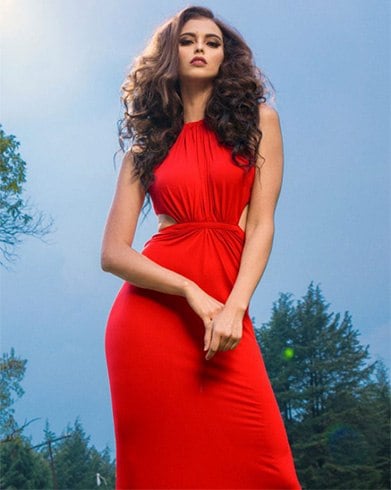 24 year old Katarina Sonja A. Rodriguez, aside from being a beauty queen, is also a model and an athlete. Her hobbies include running, reading, Boxing, Yoga, cycling and surfing. The 164 cm tall Filipino beauty can speak her mother tongue and English fluently and a little bit of conversational Spanish also.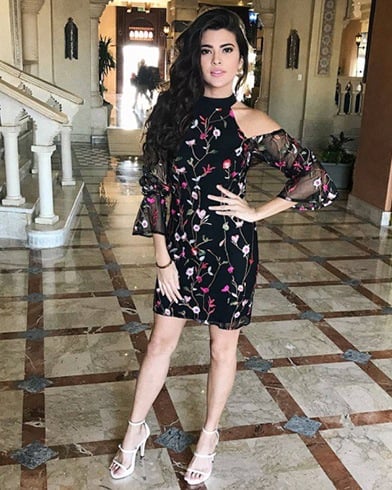 A student of speech and language therapy, the second runner up hailing from Netherland is the stunning Cathelijne Madelief Heppenhuis standing 182 tall. She is multi-lingual in English, Dutch and German. When she gets a minute from looking beautiful and winning hearts, she spends that with family. Drawing and skiing are activities she has a fondness for.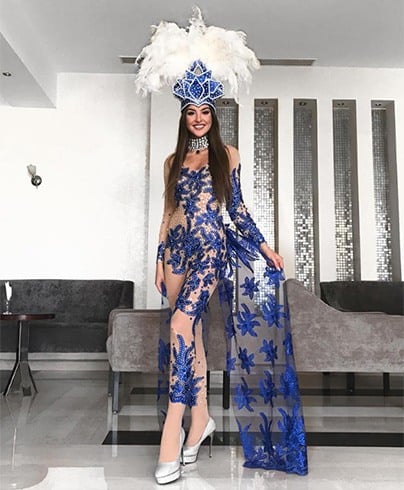 India was represented by the gorgeous Priyanka Kumari and she made the country proud by bringing home the award for Best National Costume. The costume weighing 30 kgs, reinforced with 7 zips, featured custom digital prints that depicted the irony of contrast that stands between the commotion in an organized world and the peace in the freedom of spirituality. These two extremes were represented by a pair of diamond angled, patterns of tribal culture and society functions in warli ink paintings on one hand and the expanding powers of glowing inner chakras achieved through mediation, prayers, and yoga, respectively. The Silhouette of the costume presents Priyanka emerging as an angel blessed with the empowering rays of "Surya Bhagwan"- the Sun God. The spectacular national costume was designed by Melvyn Dominic Noronha.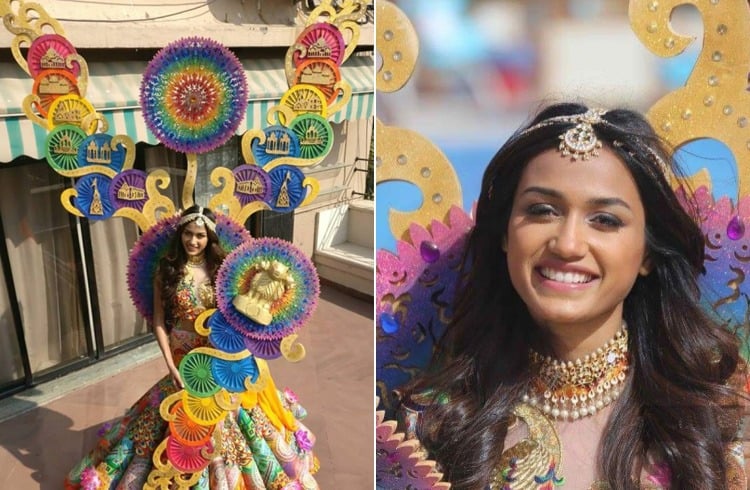 Though India won the title, we cannot disregard some of the imaginative and well-crafted costumes rocked by other beauties. Here's a little sneak-peak.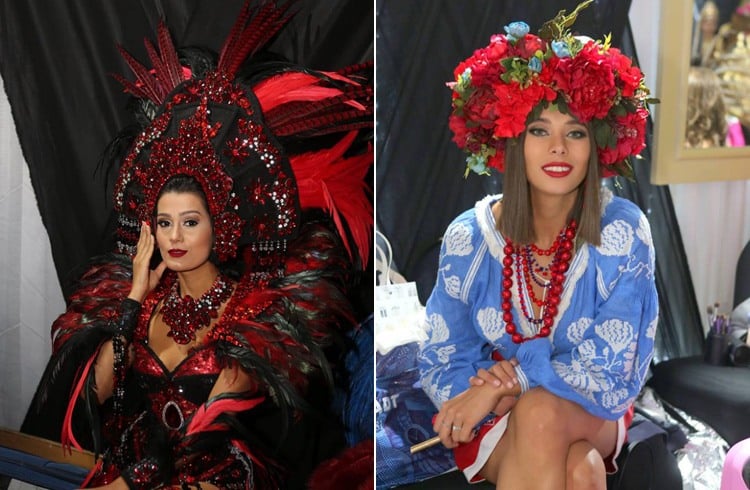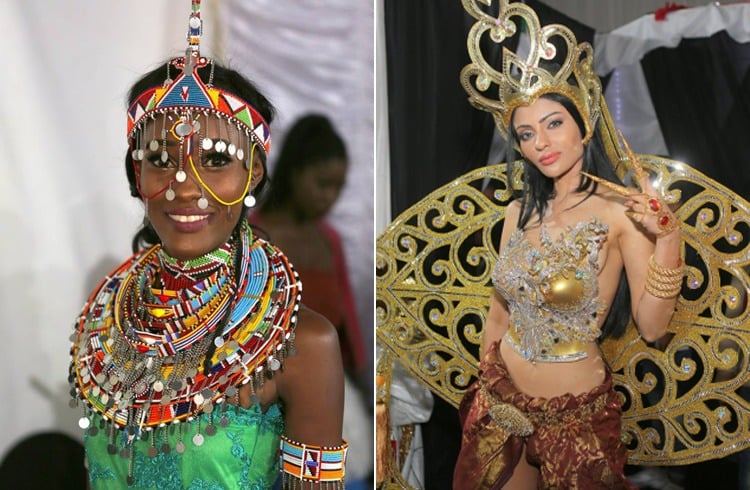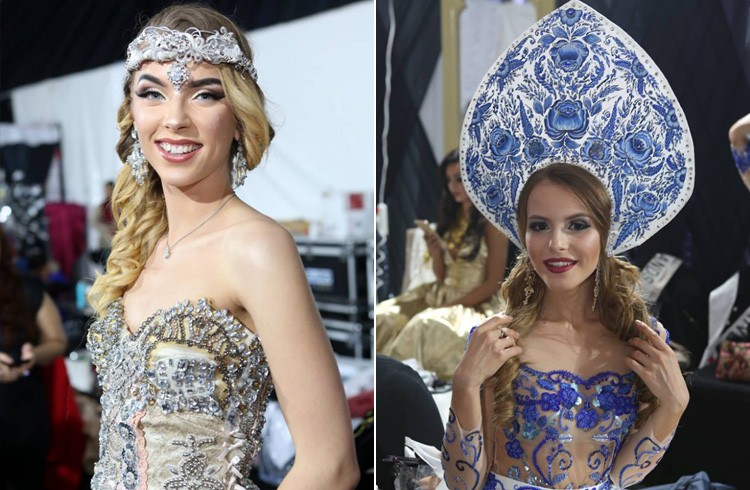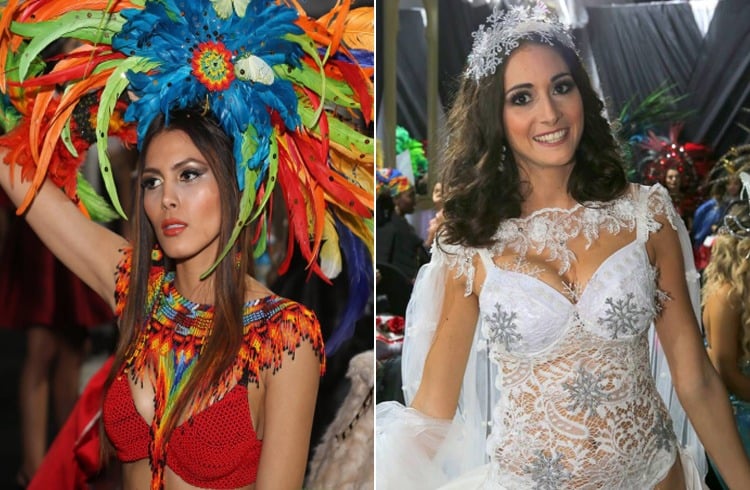 Two other models, apart from Miss Philippines, who topped the popular votes, were Alicia from Indonesia and Lee Su from Korea.
[sc:mediad]
22 year old Alicia Beverly Weley speaks English and Bahasa Indonesia fluently. It's a treat to see her perform the traditional dance from Indonesia. Though she is a student now, she manages time out for traveling as it is one of her most favored hobbies. She shares a love of fiction movies and reads novels in free time.
Korean beauty Lee Su Jim has the perfect Korean beauty we try to emulate through all the elaborate sessions of beauty regimen. The 22 year old model balances between being a student and a singer. She is one of those who can brag about their culinary skills. In her free time, she loves to exercise.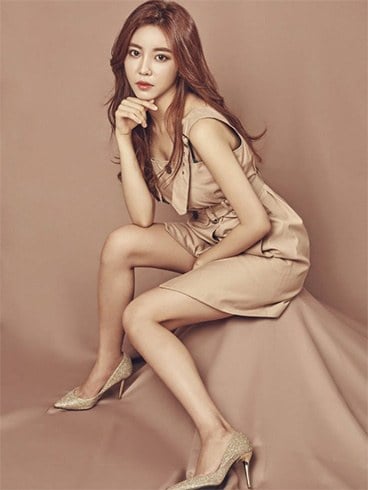 There were a total of 65 models who flew to this Egyptian city to symbolize their wondrous nations with varied cultures. Though a lot of hard work goes into partaking in an event of this stature and giving your best, it's not void of merriment and fun either. Here are a few pics from a beach party that shows how well these ladies are gelling with each other and making friends in a new country.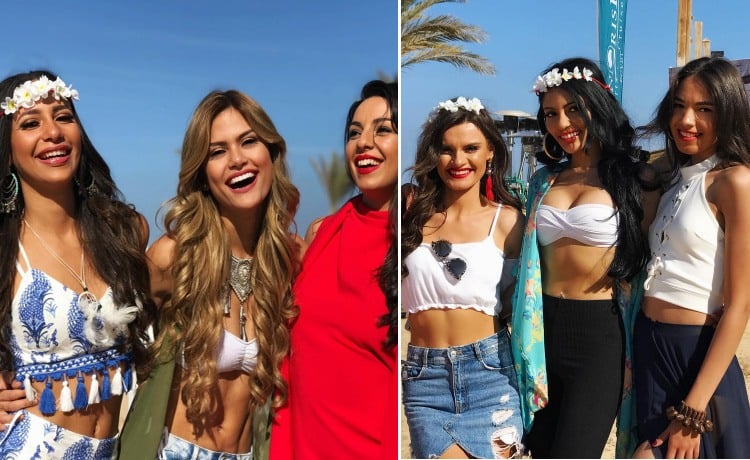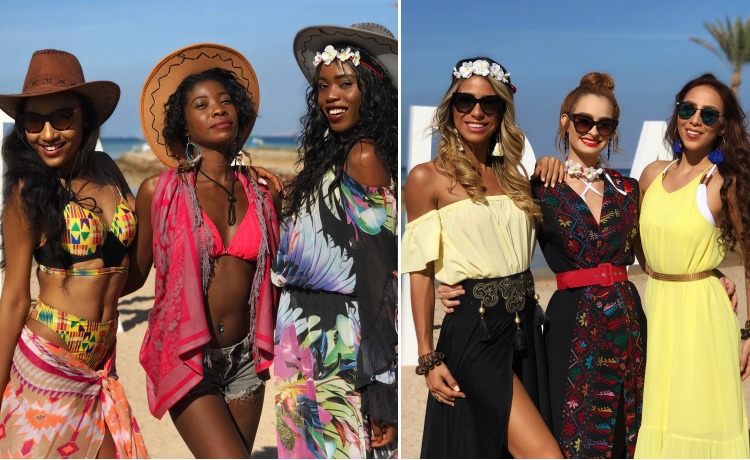 Here are a few snaps for their bikini round shoot. These ladies are bikini bod goals.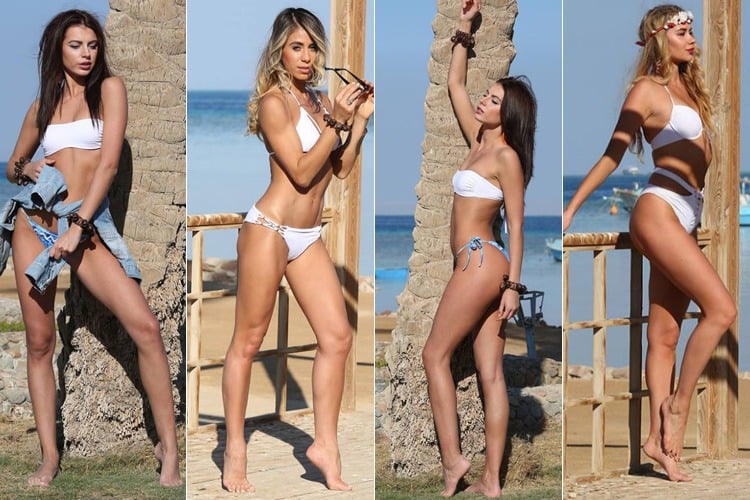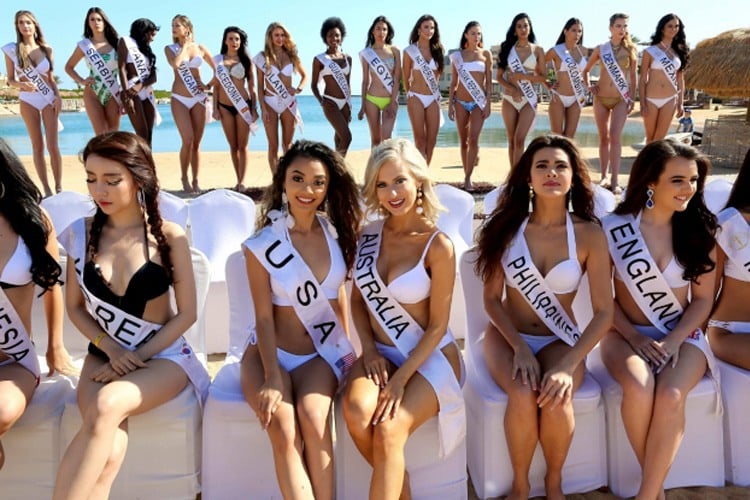 It becomes quite a challenge to decide on one winner when you are surrounded by an ocean of beauty. We understand what a task the judges were thrusted with and are happy for the stunning Miss Veronica Salas for being winning the title of Miss Intercontinental 2017/18