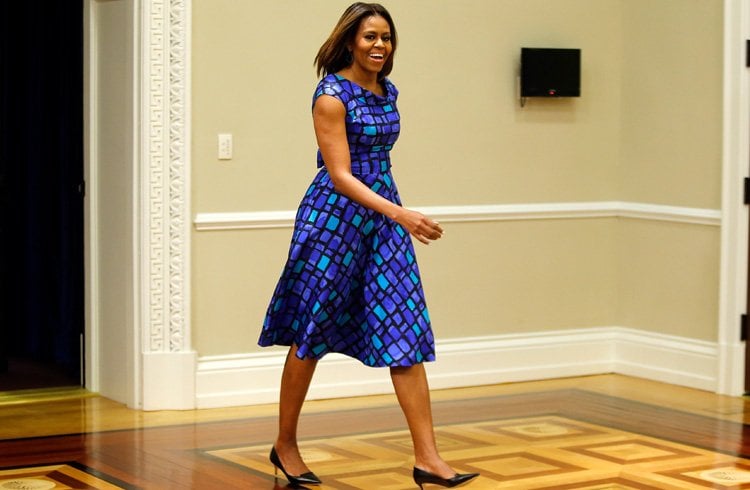 In the world of politics, there would always be a woman standing strong behind her man; this time and in this new-age, we noticed the same with erstwhile First Lady of the USA, Michelle Obama. Not just for her stance on the LGBTQIA rights, the women empowerment and the fabulous motivational work and speeches she's known for; Michelle Obama is an epitome of being a fashionista, showing us what truly being gorgeous is all about.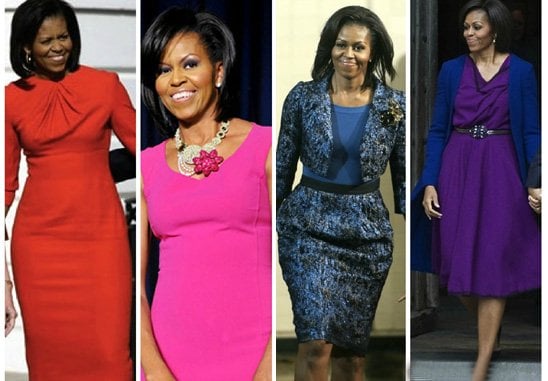 As We Bid Her Adieu
Talking about the stylish touch the First Lady always brought to us, and before we bid her goodbye, here today we would like to focus on the Michelle Obama dresses and a sneak peak into the Michelle Obama wardrobe, we think is much needed for inspiration.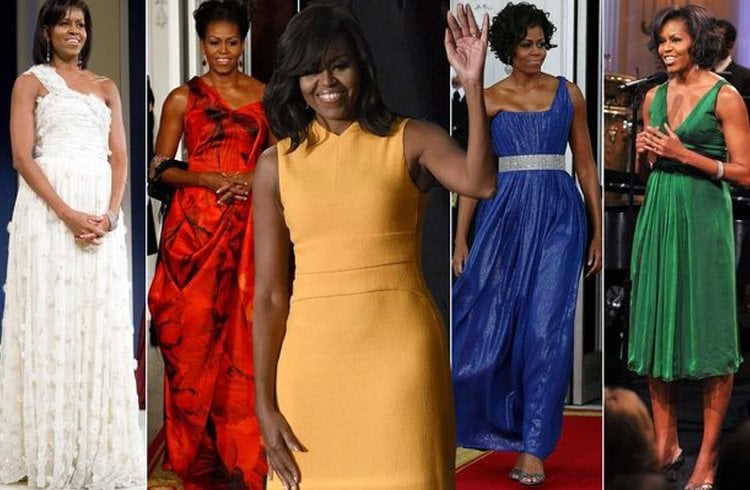 The world always spoke unlimited on the stylish First Lady Jackie O, until we had 2008 come in and Barrack Obama winning his president stance in the US, which is when came in another stylish First Lady, Michelle Obama – America found its new Mrs Kennedy!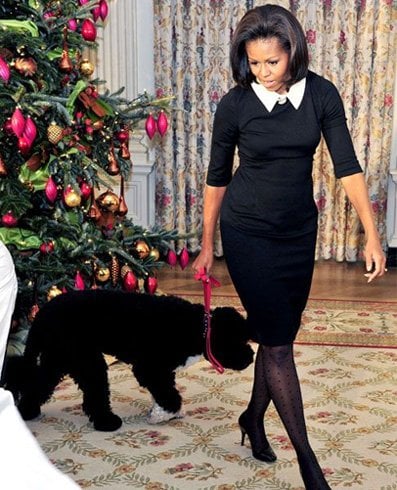 Polished, sophisticated and with a style so incredible, the world was won over with the many fashionable stances of Michelle's fashion sense, ever since.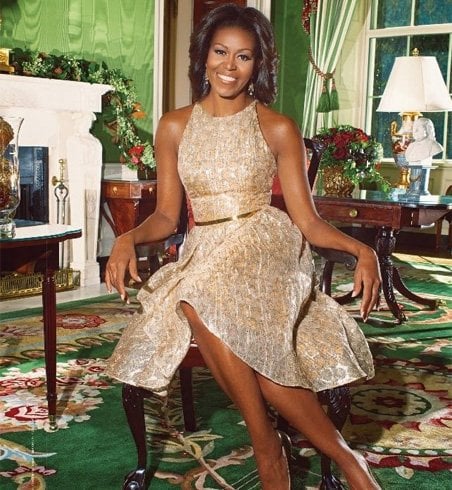 Can we ever forget her in that gorgeous green dress, flaunting her toned arms and those heels? Michelle was always the truest diva of the White House, and her fashion sense defined her and the image she brought forth too- never doubted that.
[sc:mediad]

Such was her legacy that the First Lady in her Michelle Obama orange dress, made the world sit up and notice that she was a woman with substance. She used this formula and wrangled out success for herself too, which not many predecessors could carry off with ease as much as she did. This is why, even when we saw the much talked about Michelle Obama gold dress, she wore at a cocktail event, the world noticed how bravely she wore the metallic toned cocktail designer number with utmost grace and sophistication.
[ Also Read: Michelle Obama Enchants With Style in India ]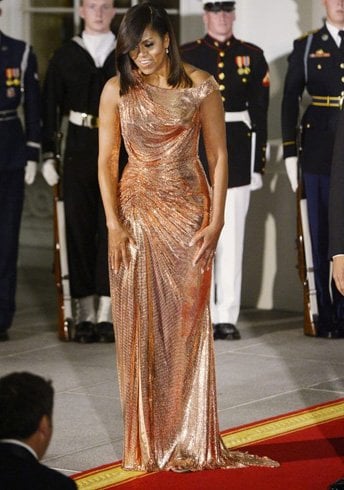 A Winning Fashion Formula Always
Michelle along with her stylists always knew what it takes to dig into the successful fashionable pie, and used the combinations pretty well to her advantage. She successfully reinvented what we call power dressing now and then, and made everything look haute and chic when she wore it with utmost modesty too. One of the statements thus made was with the Michelle Obama inauguration dress, and followed up with the Michelle Obama purple dress too. In doing so, she resonated the fashion thoughts of all age groups, and women from all walks of life too.
[ Also Read: Michelle Obama Fashion Statements – A Brilliant Fashion Icon ]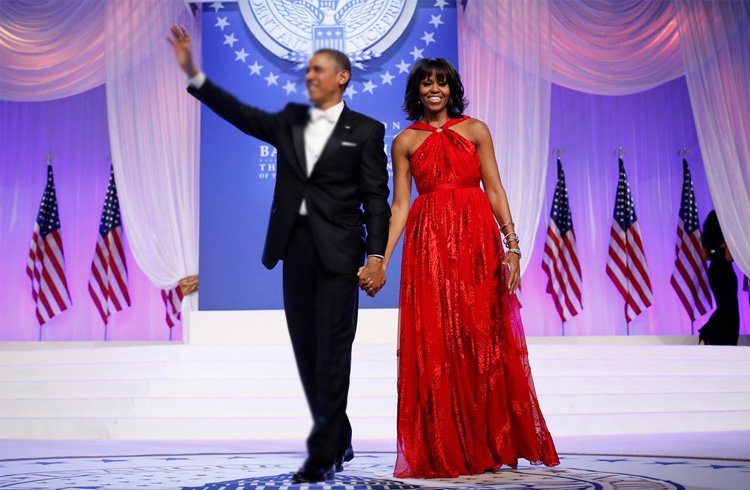 Talking About Her Jewellery
The First Lady was known for her love for costume jewellery which gave her a very youthful and a vibrant touch, splendidly added with a well-picked formal haute wardrobe too. She knew how to blend and amalgamate the touch of contemporary with traditionalism; a strand of pearls with a formal dress, for example! Michelle balanced her wardrobe with grace and yet wore sleeveless too. She brought back the fashion of the 50s when prom dresses and elegant gowns in full-length were the norms. Such timeless appeals in the new-age were a treat to the many eyes. Once again, this made women in their 50s and with curvy plus sizes fall for it and relate to the fashion sense too.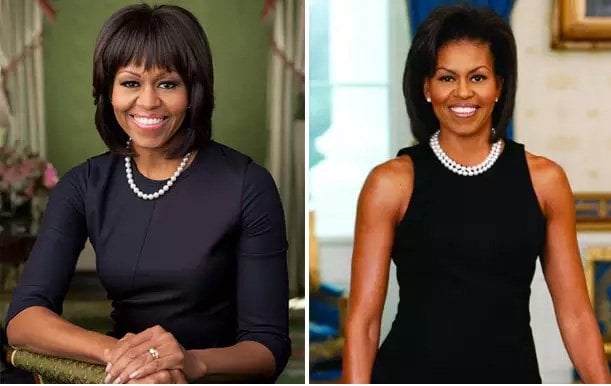 Back To 2009
Going back to the year 2009, Michelle was photographed wearing a sleeveless number, which most critics bashed saying it wasn't apt for the First Lady to wear. But Michelle was unfazed and wore it with style nevertheless; exactly what a fashionista needs to be- bold, daring and with a touch of sassiness. Michelle made the Michelle Obama sleeveless dress number a must-have for women her age and bore her arms for the world to see- proving the point yet again that everybody frame is a beautiful creation to be flaunted.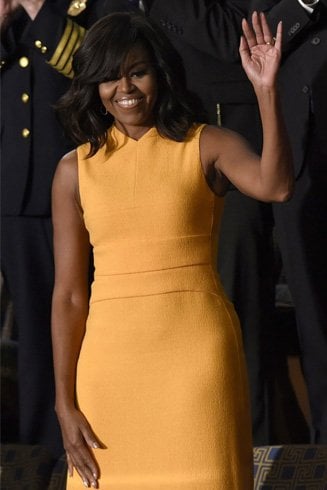 So much has said and written about the First Lady's fashion statements that it would be impossible for us to pen down all at one shot. Check more around for inspiration, such as the Michelle Obama wedding dress, Michelle Obama black dress and the Michelle Obama sotu dress!
Images Source: instagram.com