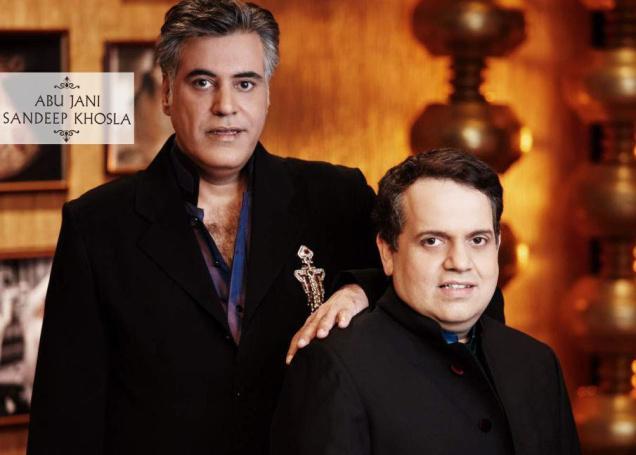 Abu Jani Sandeep Khosla fashion designers…
A flawless blend of state-of-the-art styles and revival of age-old traditional works such as our exquisite zardozi, further molded elegantly to conceive new-age fashion brocade – this is what this duo is all about.
Their bondage is 25 years old, which is only growing stronger with innovative traits with each passing year. 'The boys' as they're fondly called, have made a significant mark in the Indian fashion domain, through their astounding ethnic creations with always a touch of trending flavor that comes year after year.
The duo has traveled to the most remote areas of the country, so as to bring in a resurgence of rich Indian heritage of works of art, by grasping the craftsmanship and delightfully executing these bygone artistry into breathtaking lively creations. They are the first Indian designers to have showcased Indian craftsmanship through fashion at Harrods.
You can check out their majesty in one of previous editions. Click here to know more about this duo.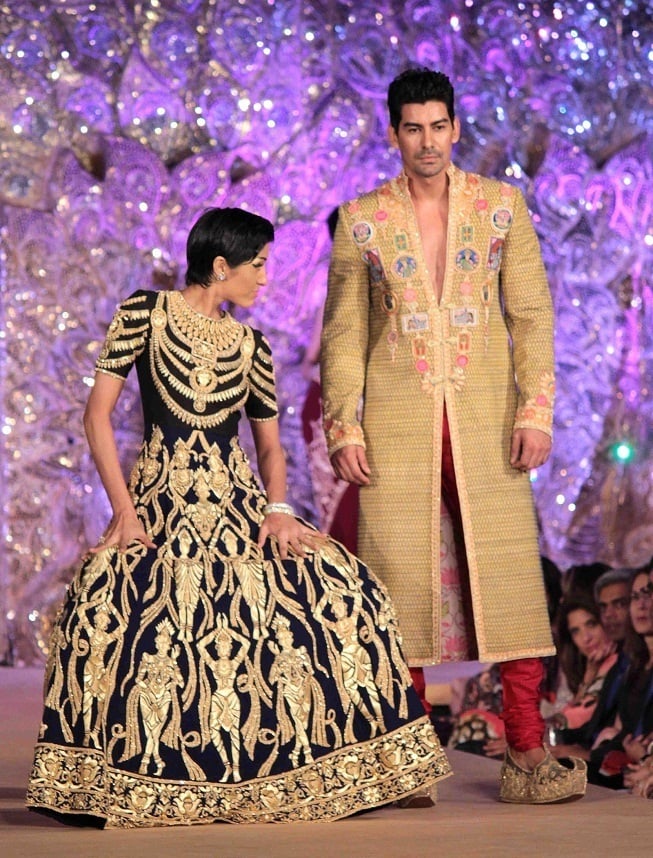 In this edition, I have compiled some hot tips offered by one of these designers. Continue reading!
It's humane to have fashion faux pas at times. Even a minor blip or slip from good taste can put you in sartorial history. While one puts you in temporary disgrace, the other one just haunts you for days even months (ask our celebs and they will tell you about the worst nightmares they have had). Prevention is better than cure. One's dignity can be ultimately restored, albeit a preemie is compromised and reconditioned around the edges.
However, you'll still have 'mother of all mistakes', which are so awful that they not only put under arrest by fashion police, but enables you a long stay in Style La La Land.
Sandeep Khosla offers you 5 fatal fashion mistakes that you can avoid to save yourself from embarrassing moments. Have a look!
#1 Stop that pull and tug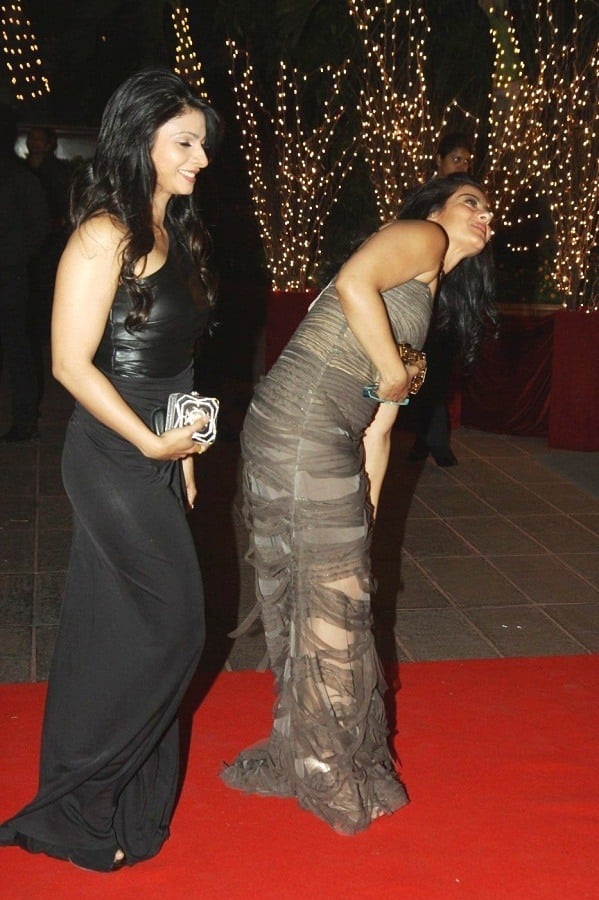 You may be having a great body to flaunt your recently purchased trendy outfit, but if you keep yourself busy in constant 'adjustments' whether with your plunging neckline or length of the skirt then you'll surely end up looking miserable. As per Sandeep Khosla, "Nothing is more stylish than being comfortable in what you wear."
[sc:mediad]
Attitude should be your finest accessory and you should pick clothes with nonchalance. And if your conscience is not comfortable with your outfit then better dump it which you had purchased it only for the sake of fashion.
#2 Don't be a barbie in the baraat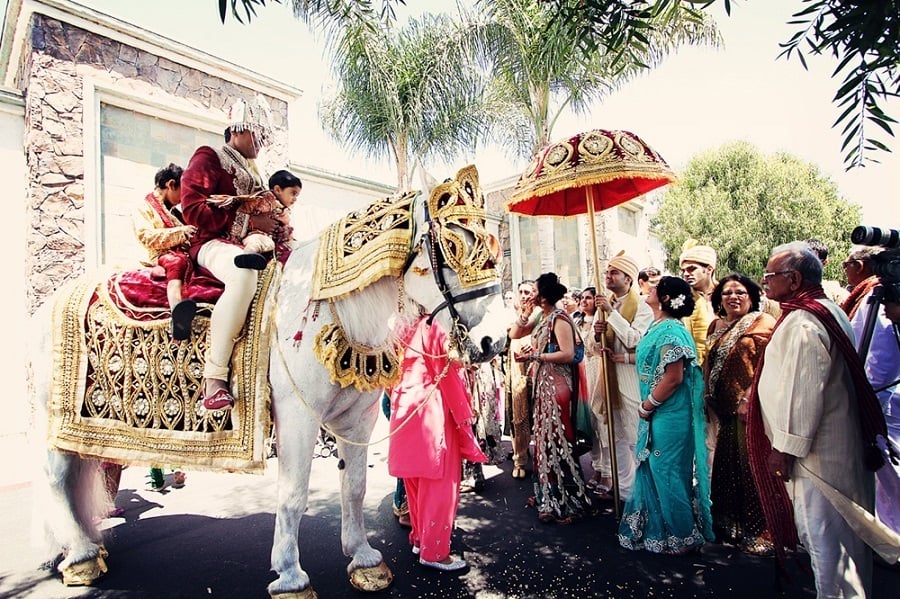 If you do not want that 'desperado' tag to your name then better give the western outfits a break. Let the ballgowns to the events where they grace and A-liners to your cocktail parties and dinners. Only because you have one doesn't mean you can just go on a rampage. My apologies, my words may seem rude but then I just can't stand these women, who show up in Barbieesque frills, froth and frou where lehengas, saris and sherwanis are de rigeur, darlings.
No matter how exquisite that dress is or how many zeros are added to its tag, you will just end up looking awful – a wrong person at a wrong place! So better avoid that.
#3 Don't try to get in your daughter's shoes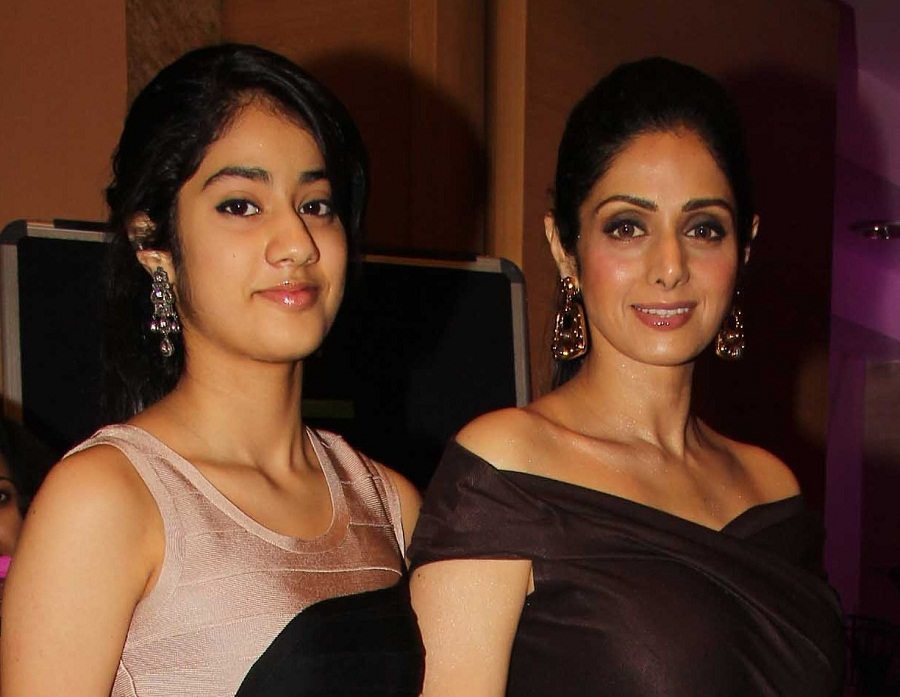 Gone is the halloweed era, when the newly fashionable mothers jumped into the bandwagons and tore off their mohawks at their daughter's rapidly shrinking closets. There are mothers, who still want to become their daughter's twins. It's utterly nonsense to keep up with your girl's spaghetti slip or the same kind of hair cut only to keep yourself with the on-going trend.
Fashion is strictly confined to age. Every age-group having its own distinct trends to follow. You just cannot think of hot pants anymore when your daughter has reached that age. So, you should realize it's time you transformed your taste and also your wardrobe which you've been thinking to be cool enough. As per Sandeep,
"Both wisdom and elegance require that a mother understands this rite of passage and surrenders to it joyfully."
#4 Flaunt your assets at the right age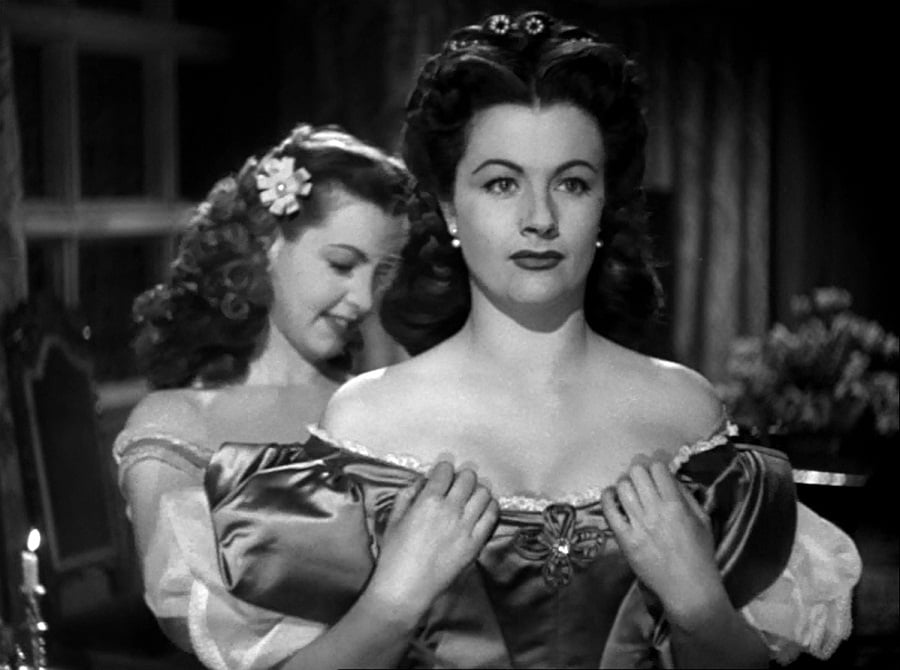 Bosoms are perhaps a woman's best assets gifted by the God. It strongly signifies femininity like no other and a woman stays perfectly secured in her womanhood, flaunting the charm blessed by the Divine. Cleavage showing has been in fashion for many decades now and this trend  slowly and steadily paved its way into India as well, probably when Miss India started.
Cleavage showing is extremely sensual and makes the wearer look more sexy and bold in terms of fashion, but again there is always a certain age to flaunt them. You just cannot show off your sagging breasts by wearing low-plunging necklines and off shoulders or straps.
#5 Last but not the least do not have a camel toe for heaven's sake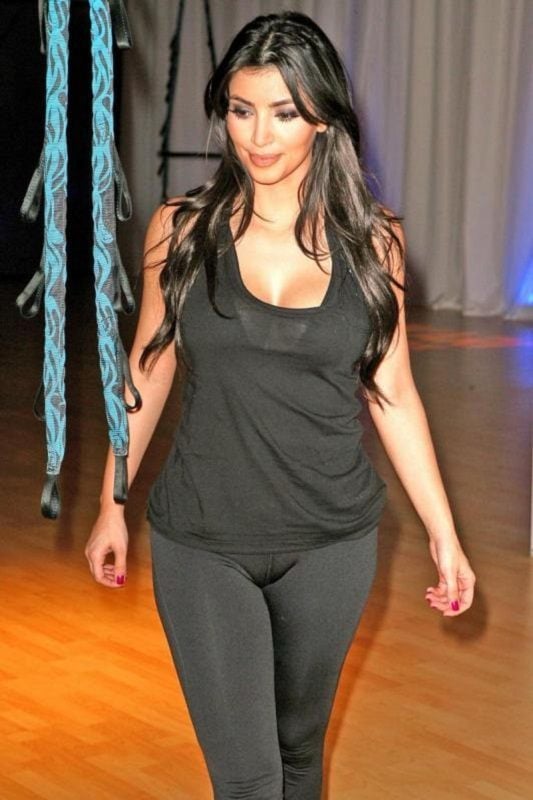 Do not just snug yourself into such a tight pair of fitting clothes, mainly hot pants, shorts and even jeans that you just end up looking like….I just don't know. Anyways Sandeep had this to say on this,
"Contain it. Or keep that crotch covered."
Hope you found this post useful!