The moment has finally arrived. You have a ring on that finger and you're soon getting married! It's surreal and is finally happening. Love it or not, the days ensuing the proposal are guaranteed to put you on a roller-coaster ride of emotions.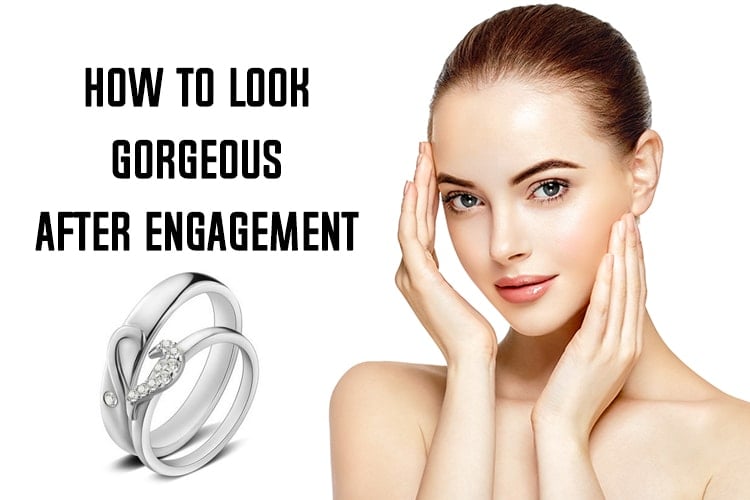 There are so many things to take care of, so many people to contact, and so much to get done in a limited time frame. Don't be weighed down with all the planning to know what to do first after the engagement.
There are no strict rules to follow, as long as you tackle the immediate to-dos, like the bridal beauty routines.
Beauty Tips For Looking Your Best After Engagement:
Any bride will love to look the most beautiful on her wedding day. And what better way to go about it than planning a beauty routine for the remaining days before your wedding? So check out the things to do as soon as you get engaged.
1. Schedule Manicure Dates:
Your hands will be in the spotlight for the next couple of weeks, which means, manicure should be your priority. Or, if you're going natural, make sure your nails are clean and shaped.
You can book regular manicure sessions and request your manicurist to experiment with colors. Allow your nail to dictate your nail shape. Matching colors with shape can give your hands and nails a balanced look.
[Also Read: Pre-Wedding Beauty Regime For Brides-To-Be]
For a special touch, get UV technology gel manicure for a smoother, finished nail look. They're a little pricy, but can last up to twice as long as a standard manicure.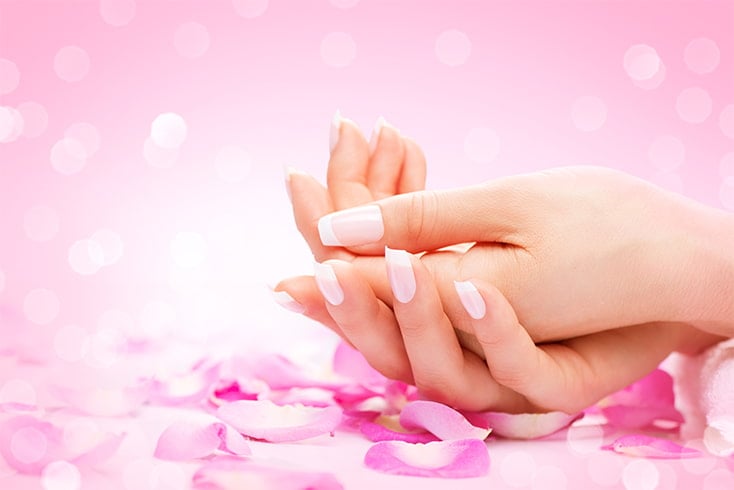 2. Whiten Your Teeth:
You'll want to maintain a set of pearly-white teeth for your wedding pictures. Though most kinds of toothpaste have whitening ingredients in them, choose a special whitening method for faster results. Whitening strips are also an amazing option for this.
You can book an appointment with the dentist to get your teeth whitened professionally. Just do not go overboard, because anything that looks artificial will become prominent in the photos.
We suggest getting professional whitening three to six months ahead of your wedding. Also, keep in mind that repeated teeth whitening can wear down your enamel and make your teeth more sensitive to cold and hot substances.
3. Switch To a Healthier Diet:
If you cannot go for a completely healthy diet, stay away from sugar and processed foods. These can lead to bloating. In its place, go for green veggies, fruits, and plenty of water-all these substitutes are great for fueling your body, increasing energy levels, and clearing skin.
And while a glass of celebratory wine is expected frequently, just keep in mind that over-consumption of alcohol can make your skin puffy and dry.
For more motivation, subscribe for meal plans that deliver healthy meals right at your doorstep.
4. Start Workout Sessions:
Including workout sessions in your daily routine until your wedding and even afterwards, can help tighten your body while also detoxing your skin. A good workout session can also boost your energy levels and make you happier.
For starters, join a gym. This way, you won't be able to use the weather as an excuse, and you will have all the equipment you need for any type of workout. In addition, exercising with others is also a perfect motivation. For toned arms and shoulders, try working out with a set of dumbbells.
For special attention, consider a personal trainer. Your fitness trainer can customize your sessions to help you achieve your goals. If months of personal training is not within your budget, consider opting it only for a few weeks. Simultaneously, ask your trainer to chalk out a plan that you can do on your own.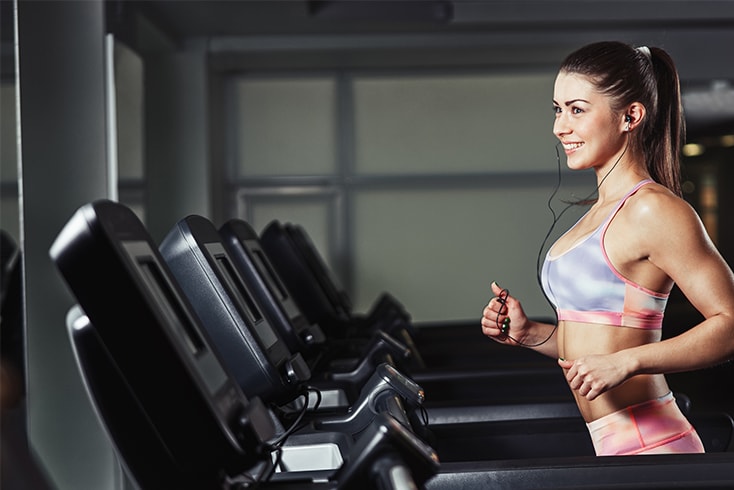 5. Maintain a Beauty Fixer Kit:
Whether it's flyaway hair or false lashes that keep coming off, make sure you have plenty of bridal beauty fixers.
Begin adding items as you start planning out your wedding details and makeup trials, so you do not face any last-minute hurdles.
If you do not have time to really put it together, you can get beauty kits that come with hairspray, clear nail paint, hair accessories, and everything else you can think of.
6. Prep Your Face:
Weekly exfoliation can provide you with a smooth skin tone. You can add a hydrating serum with hyaluronic acid to plump up fine lines around your face. Apply it daily before your makeup for a softer and smoother skin.
Six to three months ahead of your wedding, start monthly facials with a professional. Facials can boost your skin's health, allowing it to look brighter.
A good option is micro-current facial. This type of facial can allow lifting facial muscles and de-puffing the face.
[sc:mediad]
7. Get A Healthy Glow:
A sun-kissed skin can give you a natural, healthy glow. But, skipping the tanning bed and gradually using a self-tanner can be a better option. If you want a spray tan, then schedule your dates few days before the wedding.
And do not go overboard with the date. You can get a one-time tan to provide a sun-kissed look in your pictures.
There are a few tanning salons that also offer house calls at an additional charge.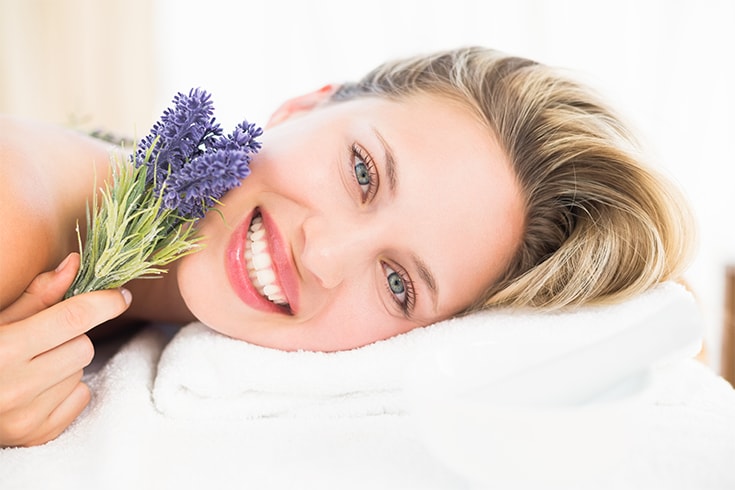 8. Book Bridal Makeup Trials:
Other than hair trails, you can also schedule makeup trials for at least three months ahead of the wedding. This can allow you to fine-tune your look with your makeup artist.
You can hire photographers to take photos of you after you've had your makeup done. These photo trails will provide a demo of how you will look in different lighting.
If your makeup looks too harsh or subtle, have your makeup artist experiment and solve the issue.
9. Take Care Of Your Brows:
Go for brow shaping before your wedding date. A professional at your salon can give you suggestions and advise the best brow shape for your face.
A good option is waxing, but threading is a quicker and precise method. You can have your desired brow shape and continue maintaining on your own, too.
You can visit a brow specialist every three to four weeks, starting about six months ahead of your wedding. The daily visits may increase, but it can be your surest way to attain flawless brows.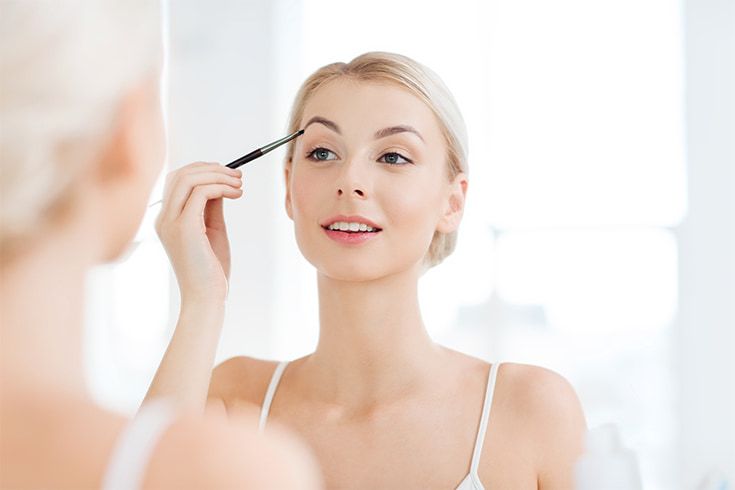 10. Try False Lashes:
Go for a full strip of lashes or half lashes in the outer corners of your eyes. The illusion of longer lashes can enhance the shape of your eyes and bring focus to your face.
You can go for a semi-permanent lash extension at a salon. These extensions give healthier lash results without using mascara too. They also last longer than most make-at-home kits.
The extensions stay on until removed or fall off naturally. You will have to get touch-ups every two to three weeks if you still want to maintain them.
11. Give Attention To Your Lips:
Apply a generous coat of lip balm to your lips every night, to keep it moisturized. Gently rub the lip balm over your lips in a circular motion using a wet washcloth. This can exfoliate and soften your lips at the same time.
Look up for salons that offer special lip treatments that focus on exfoliating, moisturizing, and prepping your lips.
12. Take Care Of Your Hair:
Book an appointment with your hairstylist to work on your hair. Other than that, you may also start weekly at-home treatments, months ahead of your wedding. For instance, you can add mashed avocado to your conditioner. The rich creamy texture of avocado can increase your hair's silkiness.
You can also look up for hair products infused with coconut oil or olive oil to tackle frizz and boost shine.
In addition, visit a salon and have your hairstylist customize your conditioning treatment for your hair type.
13. Maintain Your Skin:
Make use of a body scrub daily in the shower to get rid of dead skin. Then, moisturize with an enriching lotion infused with shea butter or almond. Cover or wrap the dry areas on your body, like feet or elbows in a cloth, for an hour, to allow moisture to get locked in.
Make a special appointment at the spa for a full-body scrub to get a smoother skin.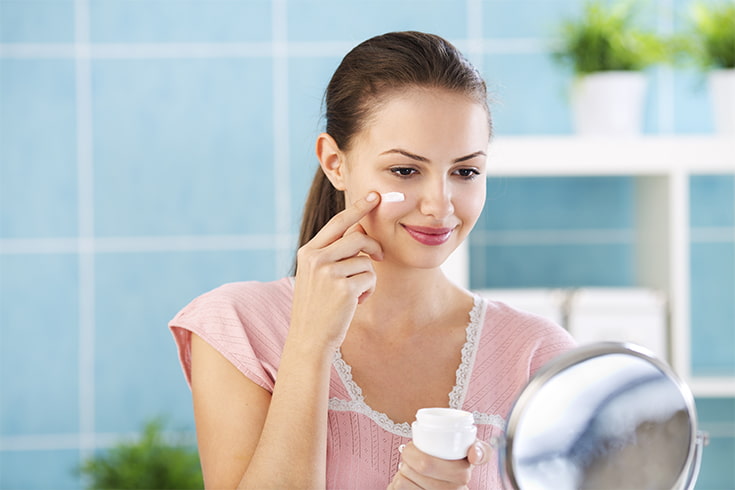 14. Book Laser Hair Removal Appointment:
That little patch of fuzz on your hands or above your upper lip should not be welcomed in your wedding photos. So start going for monthly waxing sessions for best results. If you have a zero tolerance for pain, then look for special waxes. These days, most salons offer waxes with ingredients, like coconut wax and sugar. You can walk out of the salon without experiencing redness on the skin.
You can also make laser hair removal appointment in the intervals after the engagement and before marriage. A minimum of three sittings are recommended for best results. For permanent results, around seven treatments are required.
Are these bridal tips helpful for you? Do write to us in the comment box below.