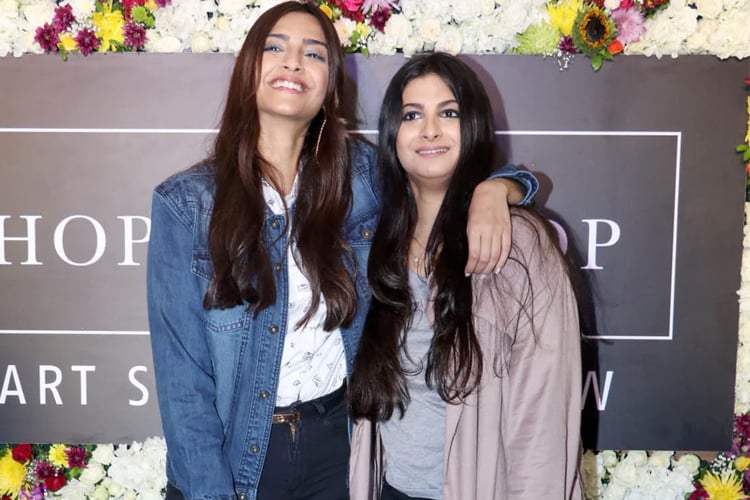 The most stylish sister duo-Sonam Kapoor and Rhea Kapoor have finally launched their most awaited fashion line- Rheson on May 12th with Shoppers Stop. The duo's fashion line was something many were looking up for years. Well, that time is finally here. Rheson is a combination of their first names together (a no brainer there). They took to Instagram to announce about their launch through GIFs and a glimpse of their first set. Sonam Kapoor posted this message on Instagram which read-
Finally, it's here! So excited to share what @rheakappor and I have been working on….our very own clothing brand #Rheson which launches on 12th May. Available nationwide only at @shoppers_stop @wearerheson.
About Rheson
Again, a new video was posted by Sonam Kapoor on Instagram. In the video, they both talk about what their fashion label stands for. Rhea Kapoor elaborates that, "Rheson is a brand that Sonam and I have put together in the last two-three years." There's a lot of thought that has gone behind this fashion line, "The whole point of this was to create a safe haven for girls: for them to embrace fashion and not be intimidated by it."
How it All Started
Rhea revealed at the launch event that it was her sister Sonam's idea that they should up with a fashion brand of their own. She explains how several brands had approached Sonam for endorsing their product line earlier. Given Sonam's eloquent taste, it is no surprise to learn that all the brands reached up to her. But Sonam had other plans in her mind and spoke with Rhea to open their own brand, and do it right.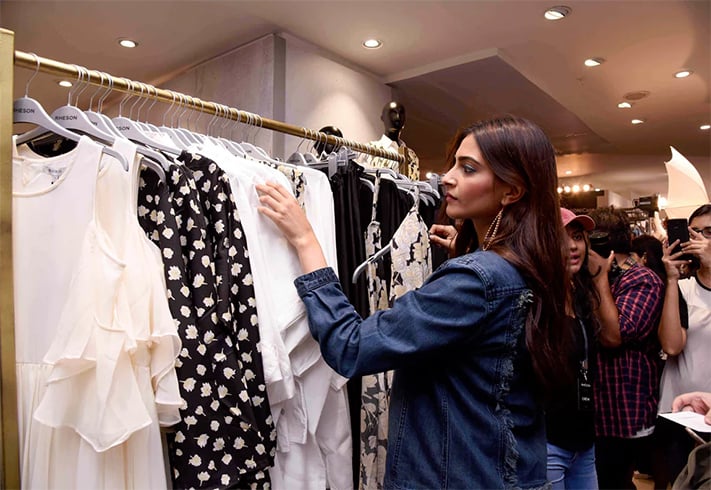 And today they have achieved that milestone with Rheson. Sonam asserted that, "It has to be authentic. There is no point giving your name to something when you are not designing it or not being part of it, especially if it is fashion."
For Rheson, they were clear on owning something they could give a personal touch to. They wanted no barriers for young girls to look trendy all the time. For this reason, their brand leans towards affordable fashion without compromising on anything. "It's like accessible, affordable glamour. We did not wish to create a couture brand. Our forte lies in the fact that our clothes should become your best friends."
Bridging the Gap
The sister duo have put much thought to this clothing line and have especially created it to suit the Indian body type. Also, they were clear from the start that it was going to be an affordable clothing line; something that every Indian woman can own easily. Like how Sonam described this brand in three words, "fashionable, affordable and aspirational."
The clothing line that went on the floors recently can be a pure reminiscence of childhood memories for every woman. It delves between the lines of ethnicity and traces the Indian roots. It will consist of Indo-Western and separates. One can expect to find varying pieces of shirts, tops and sweatshirts.
Sonam says, "We wanted to make it fashionable for real girls, but also make it affordable. But besides being aspirational, it should also be something that every girl should want to wear and feel comfortable and beautiful wearing."
[Also Read: Sonam Kapoor]
Rhea had this to say, "It provides the opportunity to be glamorous on a day-to-day basis."
First Line of Accessories
Rheson will not be limited to a clothing line alone. Rather, it will be a mix of bucket bags, mini bags and backpacks. This exclusive bag line is leather free and animal-friendly. Sonam Kapoor posted this message on social media, "This is 'totes' such a great addition to our collection and they are non-leather and animal-friendly bags."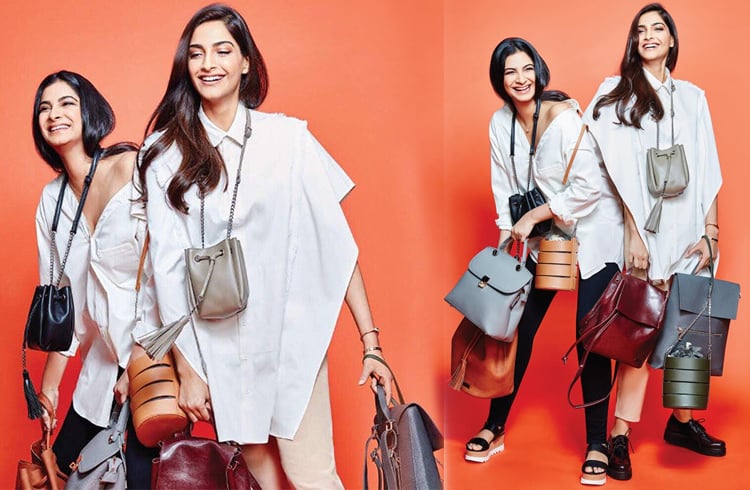 Steep Price Tags
The price tags at Rheson are steeper compared to most fashion labels in India. Generally, most high street brands of international labels are priced high. As a result, there is a gap between buyers and retailers. Having seen all that, Rheson aims to bridge the gap. Moreover, with Shopper Stop on board, we are hopeful that Rheson will achieve all that and more.
[sc:mediad]
Empowering Women
They have started the campaign #NoRhesonICantQueue for the sole purpose to empower women. Sonam emphasizes, "We want to empower women. There is no such thing in this world which women can't achieve. If we put our heart and mind into, there are no boundaries. Five years back when started, it was just an idea to have our own brand. And today, this idea has come to fruition so there are no reasons you cannot achieve anything."
Outpouring of Love and Support
Bollywood have already started extending their love and support for the sister duo. Designer Masaba Gupta expressed her enthusiasm for the brand. While designer Anaita Shroff Adjania was also high praises for the brand. And further said it was wonderful that Sonam was starting something after years of setting trends.
On their part, the sister duo have been sending goodies to their Bollywood friends. Actress Amrita Arora took to Instagram to post an image of her gift and thanking both sisters, "Thank you got my amazing goodies…will be dropping my @wearerheson look soonish…"
Young starlet Alia Bhatt has also been spotted wearing a jacket by Rheason at the Justin Beiber concert. She looked awesome.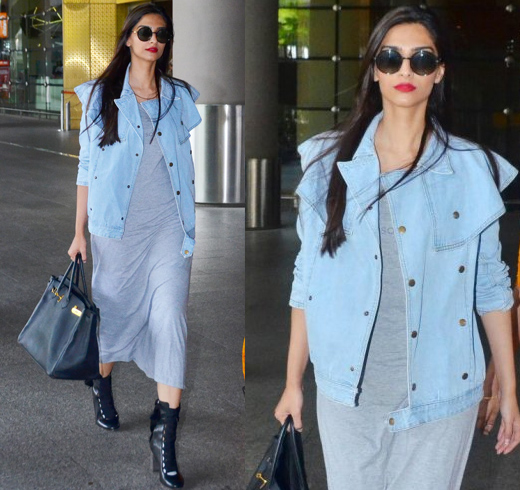 Meanwhile, Sonam Kapoor was also snapped wearing the same jacket at the airport.
We absolutely love both the looks.
Upcoming Events
Sonam Kapoor will be headed to Cannes Film Festival later this month. It will be a special year for Sonam this year as Rhea will be designing for her. "We always try to do something new, some India story." When probed further, Sonam just said, "You just have to wait and watch."
Well, we cannot wait to watch what Sonam brings to the stage this year.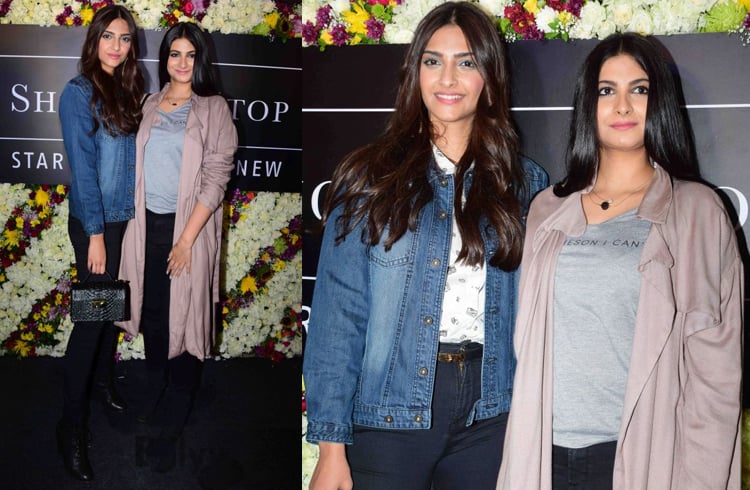 And we sure are hopeful that the brand will connect with all the young girls all over. And it truly lives up to what it stands for.
Images Source: instagram