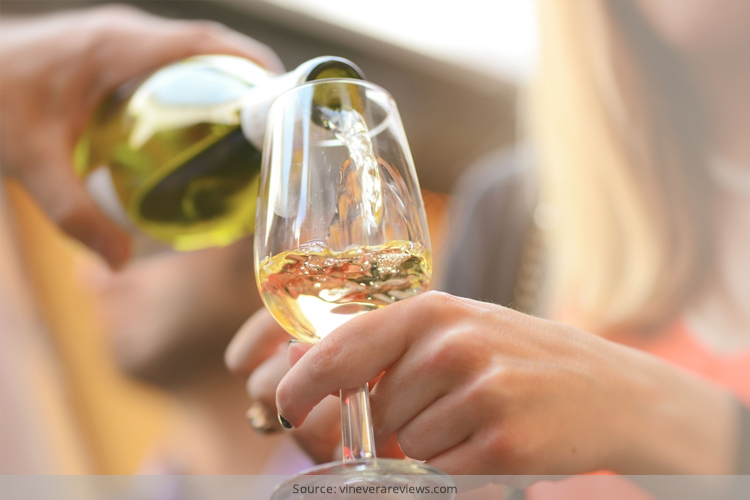 When it comes to moderate drinking to keep ourselves healthy, we often ignore the significance of white wine in our diet. It is a well known fact that wine taken in small quantities is beneficial for the heart and lungs. However, whenever we think of wine the first thing to strike our mind is the red wine which totally distracts us from thinking of white wine benefits. It has been proven that white wine contains umpteen health benefits and can be very good for one's body. But did you know white wine also works as a beauty elixir? Let's unveil!
Is White Wine Good For The Skin?
White wine health benefits are plenty as the concoction comes packed with elements that provides various benefits for the skin! Here are a few quick facts to enlighten you about the white wine benfits for skin
[Also Read: Wine for Health]
Not just gulping down the white wine, even topically applying it on your face will help you to improve the blood circulation on your face; making your skin more glowing and radiant. It also helps in fighting against free radicals on the epidermal layer and leaves your skin cells cleansed from deep within. Apart from all this it also helps in increasing the elasticity of skin, making it firmer and removing the sagginess from it.
If you are wondering which wine is good for skin red or white, well the boost white wine can give to your skin even through tropical treatment is phenomenal and that is why it is used in so many facials and face masks these days.
Wine Mask And Cleanser
An easy way to use white wine to enhance your beauty quotient is to indulge in treatments that include white wine face masks. You can obviously run to your nearest parlour to get a wine facial done as these days wine facial has become a very common phenomena. Nevertheless, if you have some left over wine which you don't want to consume then nothing would be better than utilizing it on your face. In order to prepare a cleanser all you need to do is, take some amount of white wine (around 10 spoons) in a bowl and then add around 4 spoons of vinegar and lemon juice each in it. Mix the contents well and that is it! You are ready with your own white wine cleanser.
To make a white wine mask you need to add some amount of white wine, aloe vera gel and egg white. You need to mix all these ingredients to form a paste. Then all you have to do is clean your face first with water and then apply this mask on your face and let it dry down for at least 15-20 minutes. Wash your face with some lukewarm water.
This specific mask will help you remove those oily pores from your face, making it radiant again. The use of white wine in this mask is recommended as it contains more anti-oxidant properties which would help in removing the pores more effectively.
[sc:mediad]
Health Benefits Of White Wine
Red wine contains anti-oxidant properties due to the presence of flavanoids in them which is present in white wine as well. In fact, a study has just proven that the number of flavanoids is higher in white wine when compared to the red wine, which implies the fact that white wine has higher anti-oxidant properties. It is also proven that some categories of white wine have the properties to protect the heart and can bring in a relative boost in heart related activities. Other than that the other health benefits of white wine also include prevention from artery blockage which mostly happens due to high cholesterol level among people. White wine also has properties which keep the tissues of the lungs healthy.
Now that you are well aware of the health benefits of white wine, it's time to stock up your shelves with couple of white wine bottles!