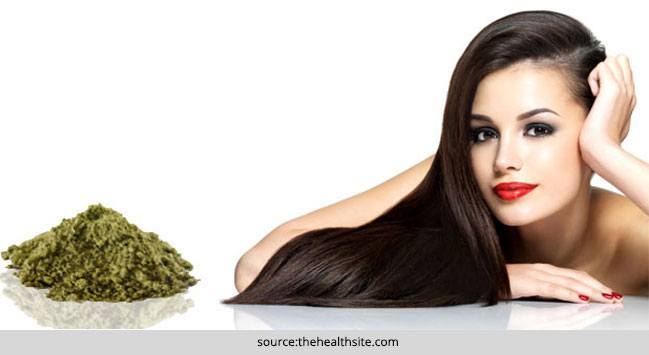 Aah, who doesn't want lustrous locks? A healthy, shiny mane is something every woman wants. As Indians, we have always used natural ways to enhance our looks. Ever since olden times, people have extolled the virtues of henna.
What is Henna?
Henna is basically the leaves of a plant which is dried and crushed and used as a dye. It can be used to colour hair and also cover the greys. It can also be used as a hair conditioner. Scientists have also found out that henna can be used as an effective cure to eczema and fungal infections.
Applying henna to hair is not difficult but sometimes it can get a little messy and difficult. It is thus important to keep a few pointers in mind before you start off with the application. You can also read our article on How to make sure henna your henna lasts longer.
1.Avoid the Mess With the Right Consistency:
Applying henna is very different from using a hair dye. Unlike the hair dye, henna is a little more liquid and if you do not have the right mix, you will drip all over the place. The rich red colour that you get while using henna can drip and stain a lot of things. So, while mixing the paste, make sure you don't add too much water to it. However, it shouldn't be too dry either. Learn the effective way of applying henna. The paste below is how your henna should like.
[Also Read: How To Make A Henna Cone]
2.Cover up:
The red colour that henna leaves behind is capable of staining a lot of things. So if you are not that careful, you will end up staining not only your hands, but also your clothes and other items. Always use a brush to apply the henna and cover up with an apron while doing so. This will ensure that you don't get orange stains later on. Also, it is important to wear gloves while applying henna.
While using henna close to your hairline, prepare in advance. Dab generous amounts of Vaseline near your hairline to prevent it from staining your skin. There are various uses of Vaseline that you should be aware of.
3.Eggs Benedict?
[sc:mediad]
Sometimes, henna can really dry up curly hair. After the application it looks dry and wiry. The best solution to prevent such a thing from happening is to use eggs and curd in the henna mixture. Eggs are rich source of proteins and can help make curly hair soft and manageable. Curd can also make the hair very shiny. Learn different ways to use curd on skin and hair. Hence applying henna to hair has increased benefits.
4.Henna Cools you down:
The henna mixture has a very cooling property. The mixture if left on your head for a long time can give you a cool sensation. However, if you are suffering from a cough or cold then you should avoid it. It can actually aggravate the cold. Also, it is advisable not to use henna during winters.
5.Colours Block Henna:
If you have recently colored your hair or gone through some chemical treatment with your hair (Straightening or perming), then you should wait for at least six months till your hair is in its natural state. Natural henna cannot work over chemical products. You will simply be wasting your time if you use henna on top of some other hair dye. This is the scientific reason why this should be avoided: There is peroxide in the chemical dyes and straighteners. These react with metallic salts and can do turn the hair black, or ruin the hair shaft. That is in the worst case scenario, it could make the hair turn into a rubber-like substance or dissolve completely.
A good henna job can really make a difference to your look. Applying henna to hair benefits as it looks gorgeous and at the same time makes your hair shiny and super straight!