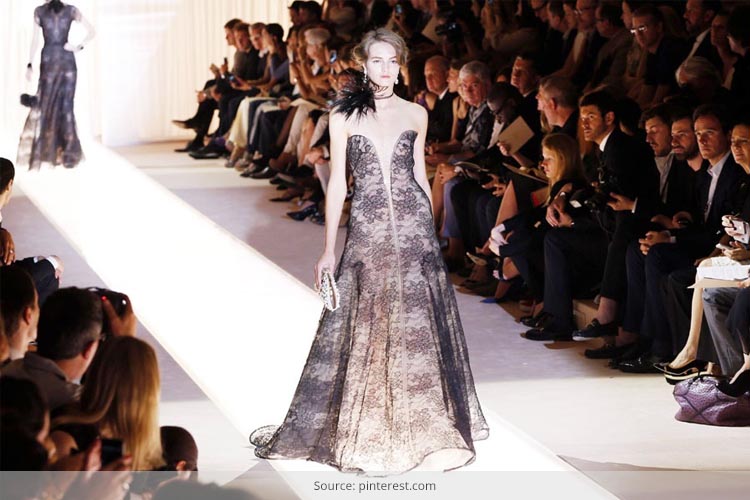 Only a few fashion giants have the expertise to deliver a bold statement even from the simplest nude shades just like Giorgio Armani, who showcased a splendid show, named "Nude" for  Armani Prive in Paris Haute Couture Fashion Week Autumn/Winter 2013.
His show clearly revealed that you do not have to always pick bold and vibrant colors to give a dramatic upgrade to your personality. His show exhibited outfits, which referred 'Nude' as nothing to hide with transparency through lace, nude shades and see-through fabrics. Armani quoted his show as "pure elegance, what's on inside."
[Also Read: AIFW Autumn Winter 2015-16]
Armani's couture fall collection ranged from seductive evening wear to casual day wear ravishingly proclaiming sensibility with a tint of sophistication. The models were sent down in structured outfits in nude, pale neutrals and creme colors and not to mention his signature-style "satinized"/techno silk organza.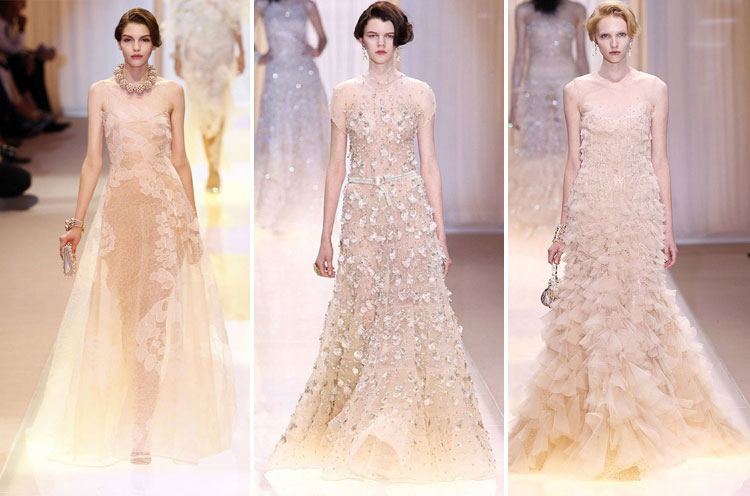 Just like other fashion houses in the Paris Fashion Week, Armani also took some cues from the 30's an 40's fashion and transformed them into new-age preferences with loads of glamor and glitz to his creations. The breathable and easy silhouette showcased by Armani were accentuated with some more sweet colors like beige, ivory, blush, silver, grey, buff etc. with small doses of metallic embellishments. The fashion house made sure not to overdo the structured outfits but to enable them with a subtle approach.
While the suits bespoke sophistication with a dash of dramatic embellishments with black fur around the neck; the dresses were even more ravishing with adroit workmanship.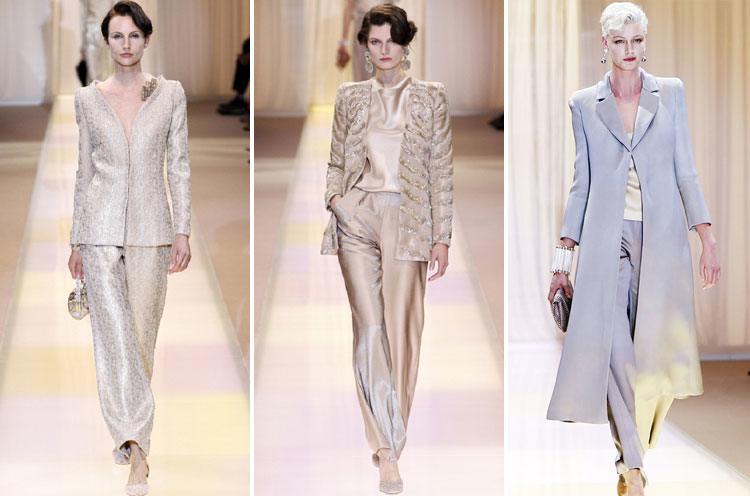 The ice blue satin pantsuit with a long jacket is one of my personal favorites.
On the other hand, the checkered runway in pearl, yellow and pink hues perfectly set the mood for Giorgio Armani's nude-themed gorgeous show. As I have already suggested you in one my previous posts to opt for some summery flavors this winter. Such fashion shows just strongly support such twists and spins and I don't find any reason to not give it a try.
[sc:mediad]
Some of his collections were a refurbished look of the old Hollywood glamor with loose, pleated pants paired with high shoulders in marabou feathers and the models' short wavy hair just reminded up of the late 30's fashion history.
Show By Elie Saab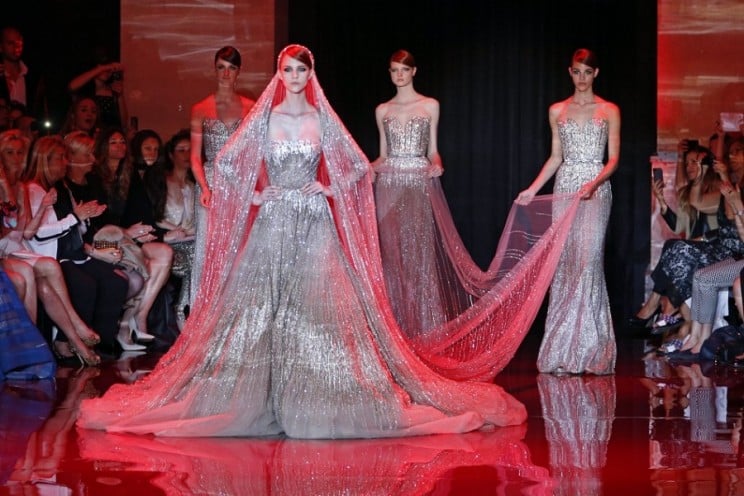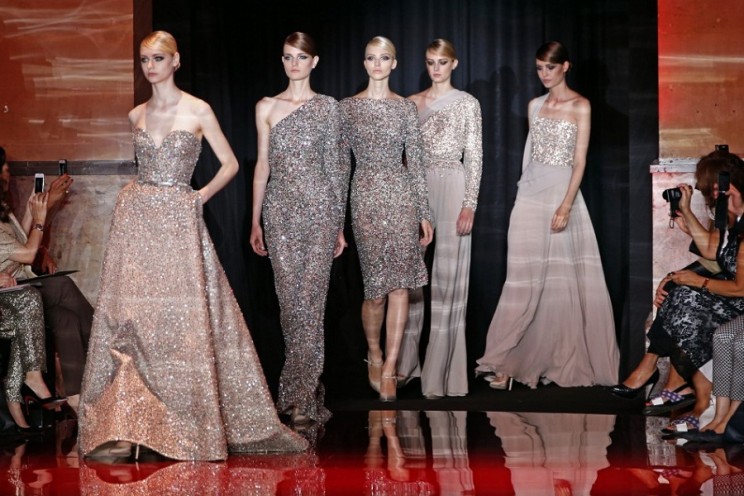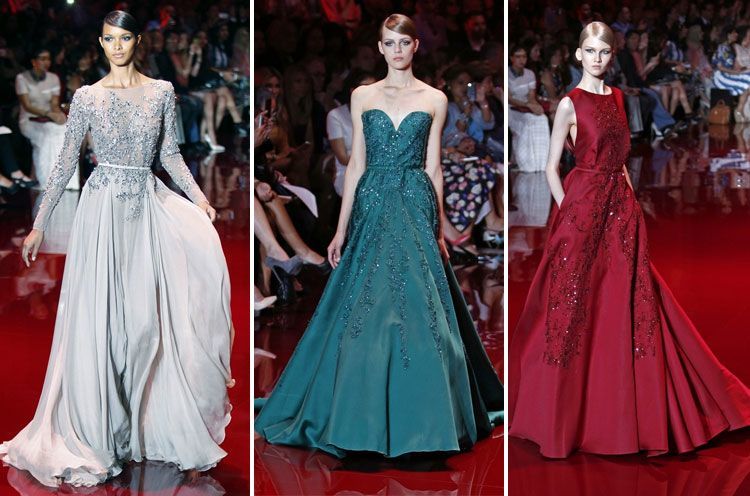 Apart from Armani's great show, other mainstays included some of the world's greatest fashion houses such as Valentino, Elie Saab, Christian Dior, Chanel, Jean Paul Gaultier and Versace.
Apart from Chanel and Elie Saab (who's mostly famed for Hollywood red carpet outfits), the Paris Fashion Week 2013 also witnessed some great shows by the newcomers as well including  Italian Giambattista Valli and Russian Ulyana Sergeenko.
While Armani was busy showcasing his Jazz-age inspired fashion, Elie Saab continued to offer a delightful view to the onlookers with their outstanding haute couture gowns and Valentino rather chose ancient Egypt with Highland fling in elaborate laces, intricate tweeds and head-to-toe gold flaking.
Images Source: pinterest.com