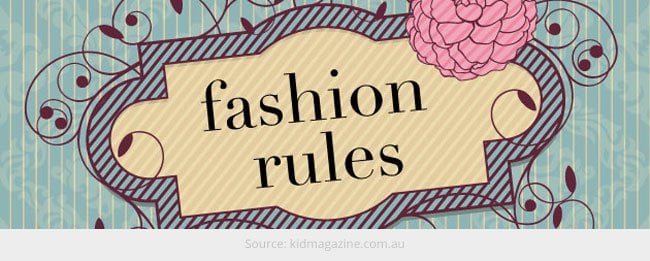 We all know that looking prim and proper and sporting a powerful look is all how we women like to be perceived. Not only does wearing the right kind of looks help in exuding confidence, but it also helps in displaying sharp aesthetics, which command power and attention. But, then there are fashion rules we all must follow, so say the fashion legends. These rules have stood the test of time and have been here since eternity. But the truth is that in the 21st century modern world, fashion means being comfortable and stylish in whatever you wear. Taking this sense of individualism ahead, here are 8 fashion myths you can comfortably bid goodbye to:
1. Never let your bra be revealed
But why cannot you? With such variety and styles of bra a women can possess, it would be a rather shame not to reveal a few sexy ones at times. Make this art of bra-revealing a non intentional affair and you shall do just fine. Go ahead and layer a long-line bra with a sheer or crop top and unbutton the top buttons to reveal the middle of a pretty lacey bra. There are a couple of classy ways to wear sheer, without screaming for attention. Feeling too daring? Wear a strapped bra with a tube dress.
2. You should always wear a belt if your shirt is tucked in
This belt and shirt dressing is apt when you are at office, but when you are out on a casual brunch date with friends or a night date with your social someone, it is perfectly okay it ditch your belt and tuck in your shirt. Just make sure that your pants or jeans fit properly and go belt-less.
3. Bling should only be restricted to party dressing and not otherwise
Says who? Do not listen to them one bit! Blinging up is meant for always, and can be sported in the broad daylight too. Bling it up. We'll tell you how to wear bling to lunches and casual affairs. Even if it is as small a bling as in your button-top earrings or as huge in your dressy shiny top, blinging up is one fashion rule that can rev up your mood anytime, infusing you with good fashionable vibes.
4. One should never mix black and navy blue or black and brown
This fashion rule originated form the thought where one neutral colour should be accented with one bright colour, as two basic colours would clash with each other and there would a constant power struggle. But gone are the days of post-Cold war age where this rule applied. The trick lies in breaking the monotony of all-black, all-brown, or black and navy blue with an addition of another colour in the middle of it.
[sc:mediad]
5. Never mix your animal prints together
Animals shouldn't be mixed together in the wild, but when it comes to mixing animal prints together it is definitely a trendsetting style. Let your cheetah prints be mixed with zebras, florals with strips, and polka dots with leopard prints. Animal prints are a never fading fashion trend. So go ahead and experiment, guilt free.
6. Never mix sliver and gold jewellery together
Wearing silver and gold together when done aesthetically can look super stylish and gorgeous. When worn together, they can compliment your otherwise plain or one-colour outfit and can also take you away from the monotony of being matchy-matchy.
7. Tall women should avoid heel as much as they can
Why? So tall women do not make the shorter people embarrassed about their height? That is no reason to deny yourself from getting extra height. Wear any heights of heels and be sure to embrace your height and be a captivating person in the room. Guaranteed!
Here are 7 ways by which you can don your individualistic style, all by bumping up your sense of confidence! Be trendy, always!