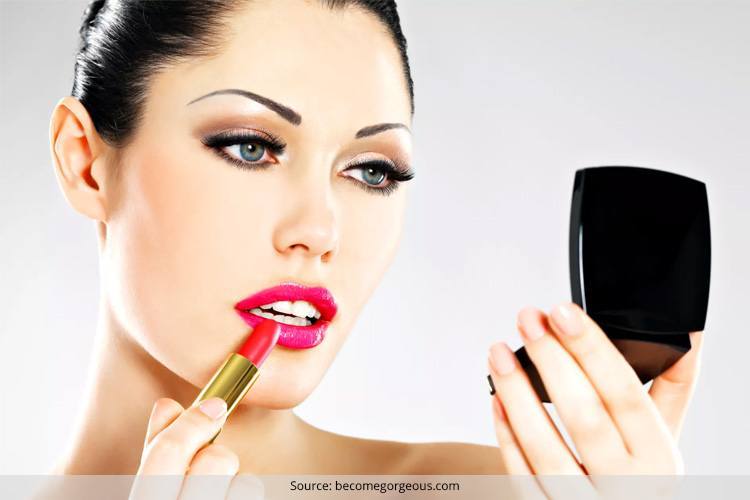 Summer has long gone by now and we are pretty sure that we are in for some serious rains. Nothing major like it may rain on our parade, but just the romantic drizzles or the pouring rain where you just sit by the window and watch it rain.
While we appreciate the rain, we have also started appreciating a few new trends that have hit the market. They hit us like Miley Cyrus's wreaking ball and we can't help but blindly follow them.
[Also Read: Budget Makeup Products in Rs 500]
Without further ado or major suspense mojo, we would like to give you 5 tips EVERY woman must follow this season
Brows
This is the first and foremost lesson for the season. Ladies, we don't make eye contact anymore. We make brow contact. So make sure you define and gel your eyebrows every single day.
Eyeliner
Doesn't matter if you can't wing it. All you need to do is make sure that you have eyeliner on your eyes. To make it standout more, you can skip the kajal and let your eyeliner do the talking.
Mascara
YES. You do NOT step out of your house without using coats and coats of mascara. Agreed that this is the most dangerous season to apply mascara, but… haven't you guys heard of water proof mascara?
[sc:mediad]
Highlight
Depending on your comfort level, bring your highlight game on. We personally like to highlight the apples of our cheek and the brow bone, but you could also highlight your cupid's bow.
Glossy lips
Yes, MAC's retro mattes were IN and we loved sporting shades like flat out fabulous and all fired up. But this season is all about glossy lips. The Katrina Kaif kinda glossy!
Yes, we agree that 3 out of these 5 tips are all about eyes and making them look sexy, but in our defence – eyes are the windows to your soul. Right?