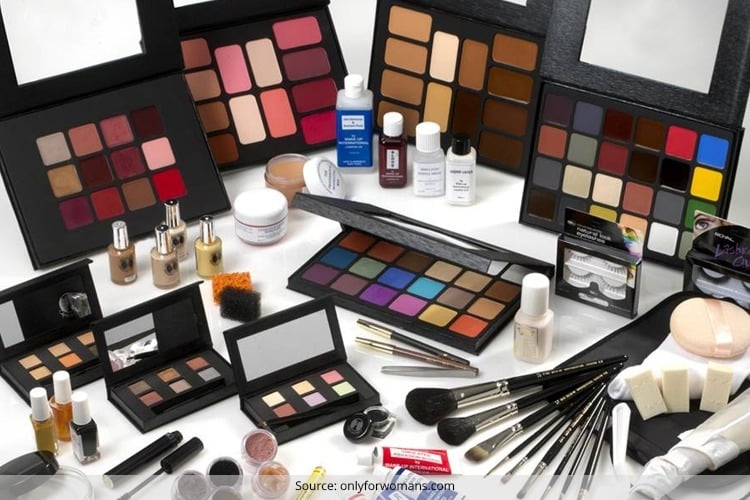 We often look at our celebrities and glossy magazine dolls, wondering if we would ever manage to look half as good as them. And then we look at the cosmetics they use, the spa therapies they sit through and the holistic treatments they undergo, and the prices are mind boggling for the products and services they use. Of course Sridevi at this age does look a bomb, well she can afford the spa and body polishing treatments every week, but should that stop you from dolling up as a diva? The everyday look, a party look or even a chic bridesmaids look doesn't have to be a costly one. If you know where to invest your money and the right way too, you would be surprised at the makeup essentials you could buy for under INR500! The heading of this write up thus isn't a mislead, here are five essentials that you could buy and use for under INR500!
[Also Read: Best Beauty Brands in the World under Budget]
For the intense eyes
Embellished with loads of vitamin E, which is soothing for the skin and the eyes, why spend a bomb on kohl or Kajal using brands all too costly, when the same can be bought by you for less. Which brand is this? Lakme Kajal 2 g is such a steal at INR 63! Your eyes are protected and kept intense, and the look is long-lasting too.
Blush is a must
What do you do when you run out of blush and the pocket isn't too fat to pick a new one? Borrow for the night or just don't use any makeup at all? Stop driving yourself crazy for not having the blush effect on the rosy cheeks, and invest in the Swiss Beauty Sb-Blusher Loose Powder (Hotpink3). This is a product that you surely would be happy with, and the price for the same INR 129, quite a steal-deal for the rosy look, isn't it?
[sc:mediad]
Foundation for the face
Just because you are on a tight budget, it doesn't mean that you would actually compromise on the quality of foundation to be used. There are reputed brands that offer their trendy cosmetics to suit your purse strings, Nature's Essence Instagalm HD Powder Cream Foundation at INR 120 keeps the look strong and for long, with a gloss and shine too. There you go, the base is done for cheap and with high quality assurance keeping your skin safe too!
[Also Read: Foundation Hacks Your Must Learn]
Compact powder to seal the look
Sealing the look with a translucent or a compact powder that brings on the illuminate effect is every PYTs dream. But one look at the prices of compact powders from reputed companies these days, and sometimes with disappointment we have to say goodbye to the glorious diva that stays within us all. Don't let this be your story, opt for the Lakme Radiance Complexion Compact – 9 ml at INR 104, believe us when we say the look would be Hollywoodish when this tiny little box opens and does its magic.
Lip balms for glossy lips
The nude matte look for lips is on at the moment, and for daytime wear, instead of being the run-of-the-mill lass flaunting bright and colourful shades (meant for the evening), wear a herbal lip balm with a fruit flavour. Lip balms au naturale not only heal and moisten the lip skin, but also keeps the lips soft and lovely to look at all day long. Caution here, you may just feel tempted to keep licking your lips while being at work, at college or with someone special at movie. Try the Jocose Bio Nourishing Lip Balm Kiwi (4 g) at INR 45 and make those lips do the talking!
[Also Read: How to Keep Your Red Lipstick from Smudging]
It took us time but so worth it was this rigmarole to find you the best and very affordable five makeup essentials to fill your vanity with. Do let us know your thoughts too!