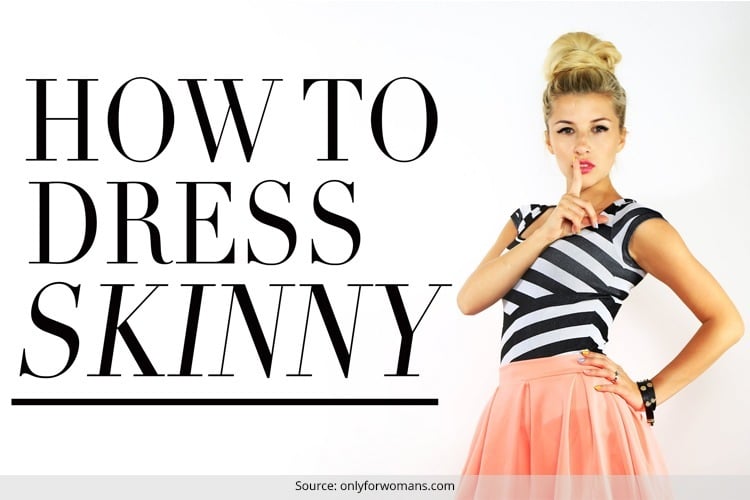 Fashionistas always have the right tricks up their sleeves to look thin. You may be very confident with your body, but sometimes, hiding a little muffin top becomes important (especially when you are going on a hot date!). We bring to you some amazing ways to help you dress skinny! Keep these points in mind to camouflage your flab.
Hiding that Muffin Tops
Muffins are surely tasty little things, but on your body-not that savoury! You can easily hide those muffin tops by keeping these points in mind:
[Also Read: Exercises to Get Rid of Muffin Tops]
Get rid of low-waist pants and invest in some high-waist bottoms: Your washboard flat abs can look perfect with low-waist pants, but if your muffin tops like peeking out, you better stash them away at the back of your cupboard! Pull up your pants and get those high-waist bottoms. Not only are they insanely attractive and hug your body at all the right places, you also look 'bootyliscious'! Since your bottoms rise above your muffin top, it is easily disguised! No worries about that!
Long Tops: If you absolutely must wear your low-rise jeans, then we have another alternative for you-long tops! This will ensure that even if you are wearing your low-rise jeans, your muffin tops don't hang around. They are perfectly camouflaged!
Invest in some Good Shape wear
There is no harm in wearing some good spandex! Most women shy off the idea, but it is actually one of your most valuable assets when it comes to hiding your body fat! These stretchy devices carefully melt away those pounds and distribute the bulges. But there is a catch- only good shape wear can ensure that. If you have to wear that body hugging dress, then you better invest in some good spanx. They may be a little heavy on the pocket, but believe us-they will be worth the money!
[Also Read: How To Look Slim In Jeans]
Hiding Those Bulging Arms
That's a problem area for most women. You don't want to look like hulk do you now? You should avoid sleeves which cut off at the widest area of the arms and also avoid those colours which contrast those of your skin colour. Instead, to hide that upper-arm jiggle, get those dramatic and billowy armed sleeves. You can also wear three-quarter sleeves as well as V-neck shirts to divert the attention from your arms.
[Also Read: How to Slim Fat Thighs]
The Back Fat Struggle
Again, another area where women frequently have a problem-Back fat! The most irritating thing about back fat is that it is harder to even ignore and hardest to burn off! So what can a sane fashionista do? She can camouflage it out! Tight light coloured tops should be thrown away from your closet. Instead you should wear darker shades and a bigger size. This will effectively hide away those stubborn fats.
[sc:mediad]
High and mighty hips
Yes, curvy women have curvy hips. But sometimes dressing wrong may accentuate them at all the wrong places. If you have a little too much on your hips, the worst fashion mistake is drawing attention to it! A too short skirt will make people focus on your lower half of the body! Instead focus on some form-fitting skirts and ruffled tops, which will give you a more streamlined and slimmer look. The focus is not on your hips anymore, but instead on the waist which you have accentuated with the right outfit.
There you go! Your complete cheat sheet on how to dress in a way which will look like you lost quite a number of pounds!