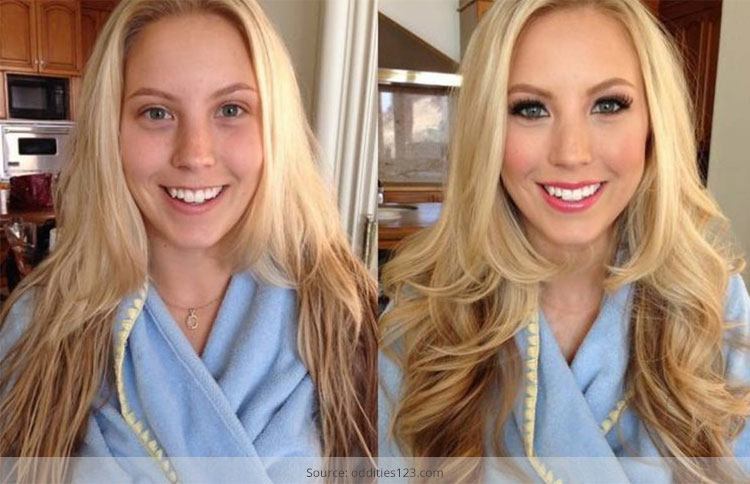 Okay, so we all love foundations. I mean who doesn't? Because if there is one way by which you can get 100% clean, clear and flawless skin in a minute sans any side-effects, leaving a naturally glowing skin all day long, that's only by applying foundation. And hey, this brown goodness has come a long way since your mom's cakey and mask-like days The contemporary ones are as lightweight as moisturiser, while providing celebs-on-red-carpet kind of coverage. But, sadly, many of us still don't know how to unleash the goodness of foundation. Hence, to set the record straight for once and for all, today we spill the cream..psst, we mean beans.. on how to get this miracle beauty product right every single time.
[Also Read: A Comprehensive Guide to Foundation for Beginners]
1. Scout for that perfect colour. While doing so, just don't park yourself under the brightest light of swanky malls. We suggest apply a small portion of it on your jawline and go ahead take a stroll in an open lawn to check for its effect under the natural sunlight. If the colour disappears (mingles with the tone of your skin), then it is a perfect one.
2. Choosing a shade lighter than your skin tone is a complete myth and shouldn't be paid heed to. This is because when you dab too-light and too-white foundation under your eyes it looks as if you have got tanning while you were wearing your sunglasses. Under your eyes, apply the creamy formula in little stripes with a pointed concealer brush.
3. Always, always use a right foundation brush while applying it for a smoother ride. While many makeup artists swear by using fingertips when it comes to blending foundation, we suggest you stick to buying the right tools for it. This is because while they are professionals and are mostly doing high coverage makeup, when applying foundation on daily basis it is important to see that the warm of your skins isn't thinning out the formula on your face, giving you an overall uneven look.
4. If you are personally not a very brush-pro person, then go ahead and make use of a sponge to give a very diffused effect to your skin. This would help in keeping the creasing of the skin and fine lines at bay. The upper part of the sponge is pointed and helps in getting your nose right, while the lower round part helps in getting the rest of the face right.
[sc:mediad]
5. Always start first by applying moisturiser with SPF to let the concealer glide on smoothly on your skin. This step will also make certain that in the current summer months you can brave the sun without inflicting much harm to your skin. Give at least 5 minutes rest to your skin before you go on to the next step.
6. For a high coverage, which might be your go-to look when attending a night function, always apply a healthy coat of primer as it can help minimise pores, while mattifying your face. Opt for one that has silica, which has a filling effect giving you a more pronounced look.
7. Now wondering how to apply your foundation right? To do so dab on at least seven dime-size dots of foundation – start by applying two on your foreheads, one on tip and one on the side of your nose, two over your chin and one along the side of your face. Now go ahead and blend this creamy mixture in a down or sideways direction, and not in upwards direction, in order to prevent the foundation from getting caught in peach fuzz.
8. Finish the overall look with a matte powder or a luminous one. I personally prefer the luminous one as this translucent powder helps in keeping the skin glowing all day long. I do so by maintaining a W position. By starting at my hairline on one side, and then swooping down to the cheekbone all the way up to the bridge of the nose and back down the other cheek.
9. For your glow to look more natural, always, always use an highlighter under your foundation. Perfect for an everyday casual look, the highlighter helps in keeping the full coverage foundation from looking dull or matte as the day progresses.
With these 9 tips in place, we bet you can swish and swash your daily makeup routine all within 10 minutes flat, that too looking flawlessly gorgeous all day long! Hope these tips help you become a pro with foundation routine.