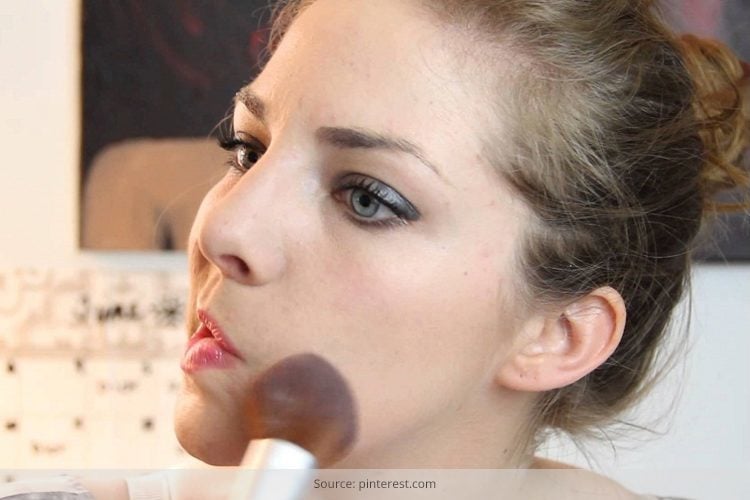 Applying foundation can be daunting, when you've dry skin. While the skin becomes flakey, it becomes irritated at times as well.
Foundation layer can glide over flakey skin of your face, creating breakouts and ugly patches. A clear knowledge on the products and skin care regime can help you avoid such makeup disasters.
If your skin type is dry then you must go through the below mentioned tips to help you gain perfection on your daily foundation routine. Do have a read!
1.  Prep Your Skin
Dry skin is not going to live forever, provided you treat it carefully.
Not only dry skin, before makeup skin needs a warm up session. Before applying on foundation, make sure to use a cleanser in the morning. After cleansing, apply moisturizer to soften the skin. Wait for atleast 5 minutes, allowing the skin to soak up the moisturizer.
[Also Read: Makeup For The Beach]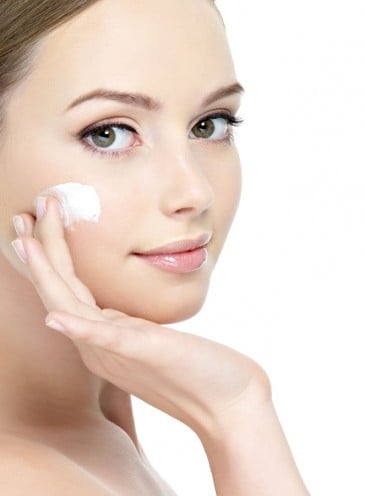 After the skin absorbs the cream, you can now go for moisturizer.
If you notice at any time of the day that your skin has started to become flakey then it's an indication the dead skin has build up. So, you should use an exfoliating scrub at least once in a week. This ensures that the dead cells are completely removed allowing new ones to replace them.
2.  Apply Primer First
Primer is always suggested to be applied before foundation. And when skin is dry then it's a must. Primer creates a long-lasting protection shield from the surrounding. Even though some foundations and BB creams claim to have primer still you should start with primer.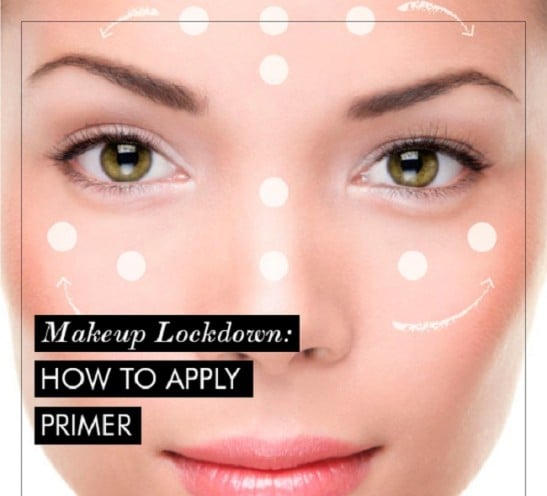 The best you can do is to pick a primer that is specially recommended for dry skin. Nivea Daily Essentials Hydration Primer is the best to go for sensitive and dry skin.
3.  Be Choosy With Powder
Avoid powder when your skin is dry. Instead go for liquid foundation. The liquid can easily glide over dark and dry patches unlike powder which will settle on them in a lump. After you've applied your liquid foundation, allow it to dry for 2-3 minutes.
[sc:mediad]
Now you can gently brush the translucent powder over it in a thin layer. Do not go for the brush that comes along-with your makeup. Instead go for a good quality brush to get the polished effect.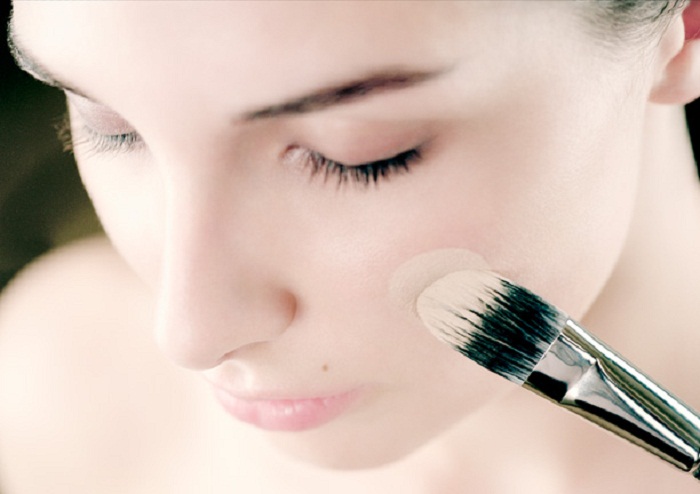 4.  Always Use A Foundation Brush
Do not use your fingers when your skin is dry and sensitive. It will just make your skin more flakey. Use your brush gently in a downward motion.
5.  Less is always more
Keep makeup to minimal when you've sensitive skin. Whether it's primer, foundation or the powder a single and thin layer is always enough. That's because thicker coat can make your face look cakey with patches all over.
6.  Pick foundation carefully
Try to go for high definition foundation, which is ideal for all skin types. Believe me these brands are not just marketing doodads, but offer a high-end quality for your skin.

These high-end foundations comprise of micro elements of silicone and mica, allowing light to reflect from your skin. This diffusion of light enables to fix any kind of skin ailments i.e. from dryness to redness and even wrinkles.
Do not go for oil-free items. The oil won't create breakouts, moreover it works on dry patches. You can only go for oil-free items, when your skin is hydrated.
If you've dry spots in particular areas then give them extra attention. Apply extra moisturizer in those areas followed by hydrating foundation. You can go for oil-free products for the rest of your face.
7.  Highlight Your Best Assets
It's time for highlighter. After your thin layer of foundation has dried up, you can now go for a highlighter. Dab it on your cheekbones, the bridge of your nose and even on your forehead. Be very careful while applying it. Remember you are not using as a base coat but for highlighting purpose.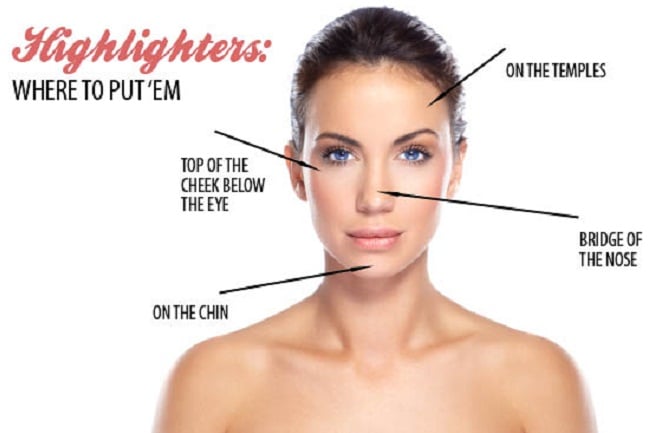 Bonus Tip: Always carry a hydrating toner in your bag. A quick touch up can refresh your skin, giving it a glowing boost.
Hope this helps!
Images Source: pinterest.com