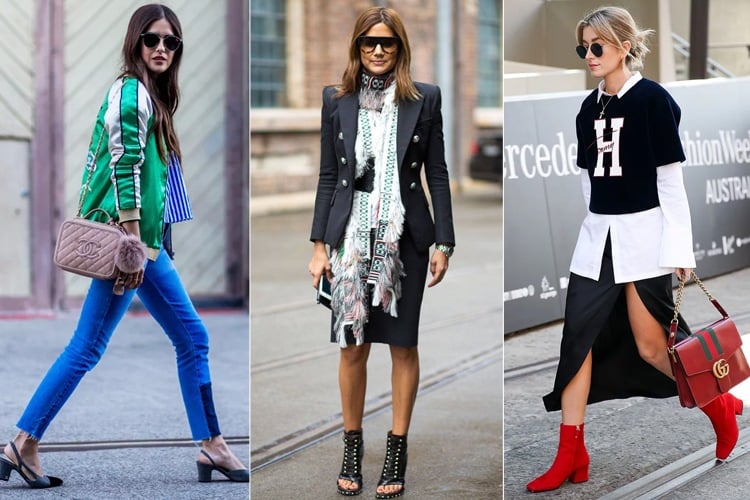 We are going to be very fashion forward this year, and jump to 2017 Spring, to emulate the gorgeous concepts and ideas from down under – Street Style Australian Fashion Week. We know we might be hitting the spring season too soon in terms of fashion, but hey, a little forward thinking to the Spring of 2017 would not be of any harm to share? Would it? Without much ado, and helping you to style up the wardrobe with Street Style Australian Fashion Week ideas for 2017, here is a gala list of what you can expect to hit the streets – rather what you can emulate from the Street Style Australian Fashion Week and wear it on the Indian streets like a diva! Take a look!
[Also Read: Italian Fashion On Indian Streets For Chic Summer Street Style]
1. Vibrancy For Spring
What we notice is a play of vibrant colors for Spring, which is why we see orange as a shade being accessorised as a jacket over a spaghetti skirt.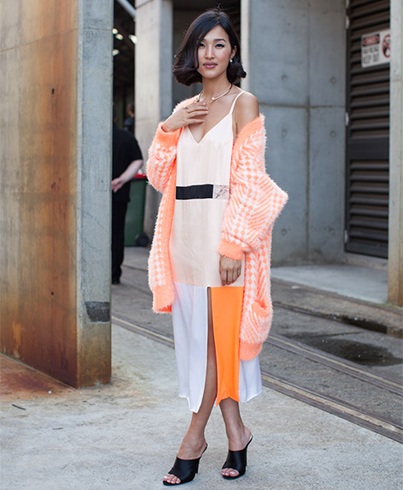 2. Printed Palazzos
Since prints in floral touches are hues that are never going to fade out of style; 2017 Spring can be cheery and gala with palazzos in printed floral hues.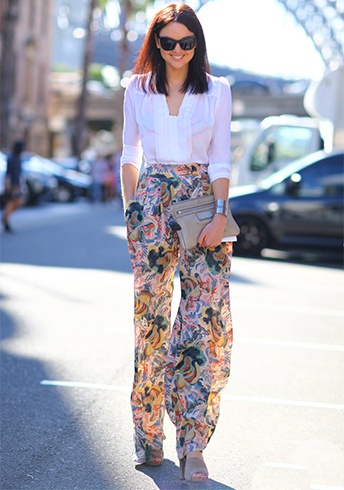 3. Two Piece Abstractions
With many abstracts prints and patterns playing the norm this year, we would see a lot of it going into 2017 Spring the same way as it went now. Pinks as base and with pop of complimentary colors for abstract designs would be the way to go.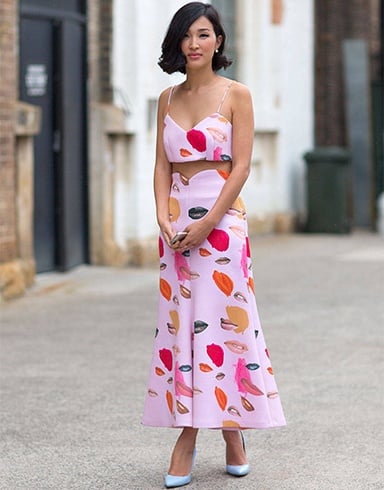 4. Solid Hues And Peplum Skirts
Printed peplum skirts for work with solid hued tops would be a thing to wear and hit the Indian streets with. Pumps and heels for the feet would only accentuate the look better.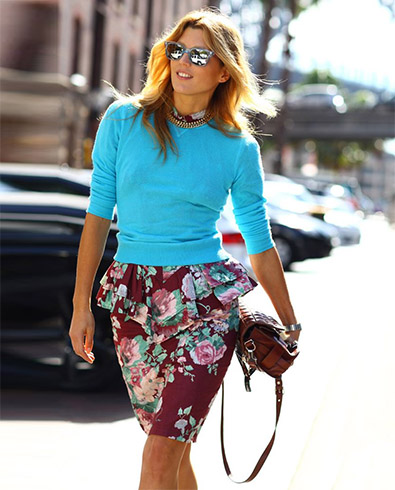 5. If You Like It Black
Black printed full-sleeved tops and three fourth ankle length dress pants in the same shade, plays a monochromatic touch and would be a chic way to make a low key yet elegant fashion statement.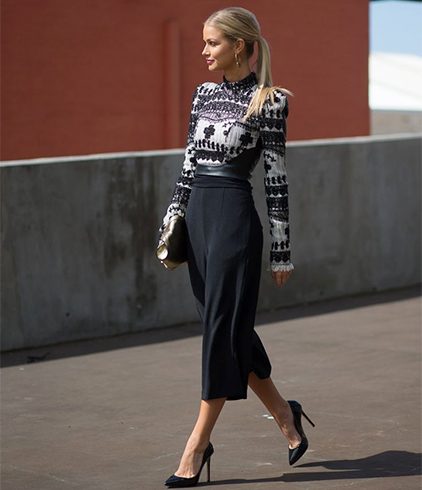 6. A Statement Belt
What we saw with the divas at the Street Style Fashion Week flaunting their cutest and best street style sense, was the use of a statement metallic toned waist belt. Wear them with dress pants or skirts and shorts; and all heads would undoubtedly turn your way.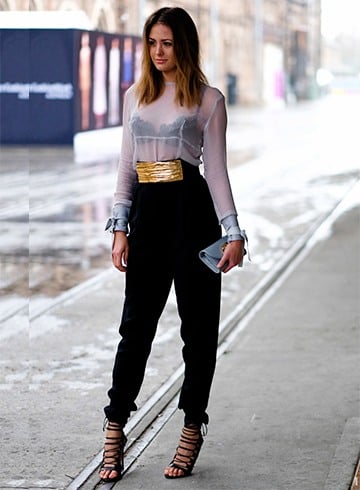 7. Summer Coats In Matte Tones
Summer coats in matte tones such as matte blues and olive greens with dark shaded pants and a crisp light toned shirt; perfect for the edgy yet stern fashion street wear to flaunt on Indian roads.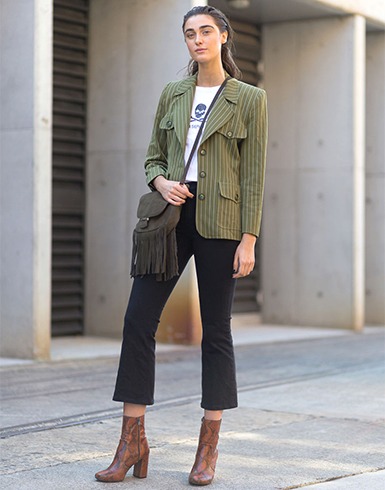 8. Mix And Match
Who knew that the complimentary cool toned hues of blue and green could be mixed and matched? But they did and we saw it happening at the gala Australian street style fashion week this time.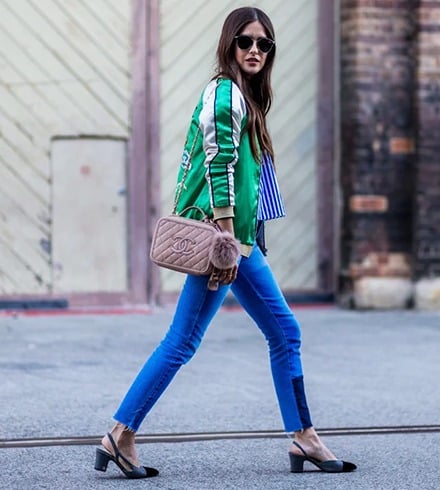 9. Denims And The Trench Coat
Denims would never go out of style and trench coats only make the look sassier and glossy, when worn right with heels for the feet and a crispy white shirt within.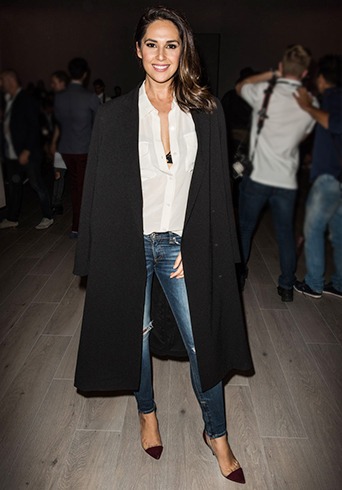 10. Printed Collared Maxis
With long sleeves, that too the printed collared maxis would be back from the good old seventies again for the Indian PYTs to wear and look cute in.
[sc:mediad]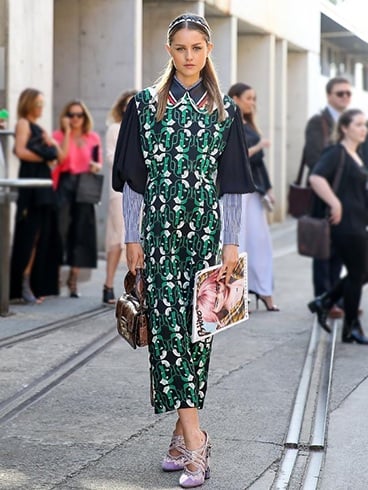 11. An All White Saga
To beat the rising temperatures as Spring fades out into summers, an all white number in a strappy flowing top and ciggy pants would be a thing to stun the onlookers with
12. Psychedelic Colors
Australian fashion street style was a vibrant one, with plenty of psychedelic touches seen almost on everyone. Take it as a statement look or one with minimalism with something they pair it up with – psychedelia was everywhere.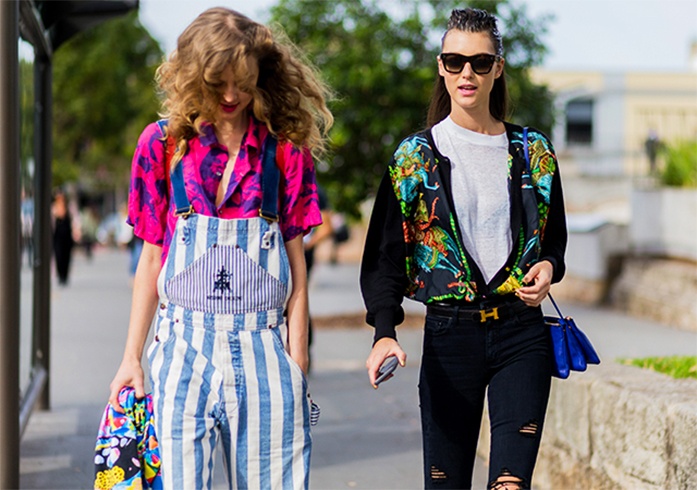 13. Bohemian Hipster
Bell bottom shredded pants and a sleeveless denim top; what more could one ask for a fun-filled way to hit the streets in all that's fashionable? You could wear this to college while spring is on!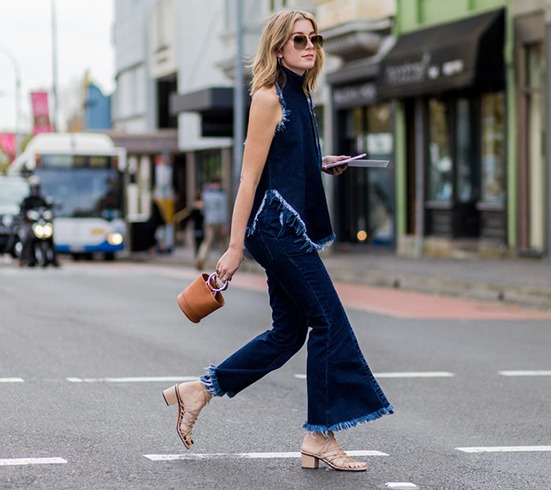 14. Bold Prints For The Evening Out
Tops and tees worn over shirts and mini or midi skirts with neutral toned bags to carry, should become a fashion statement to emulate.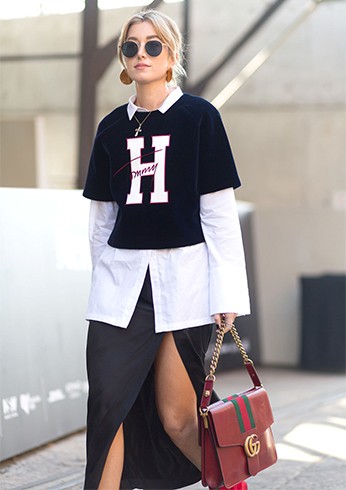 15. Crocheted White Numbers
Elegant, gorgeous and perfect for a party out at the local bars or at a high-end club! We don't need to say more!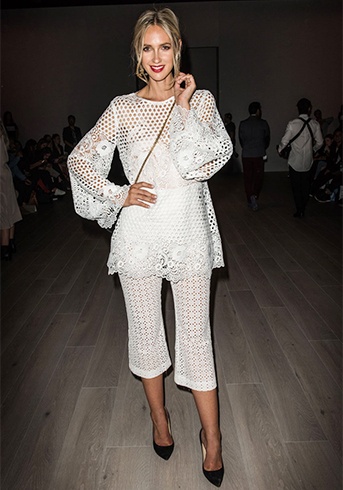 Do write in and let us know what your Spring 2017 street style fashion would be like, and what is your winter street style for this year too! And also let us know which of the above Australian street styles you fell in love with!
Images Source: pinterest, vogue