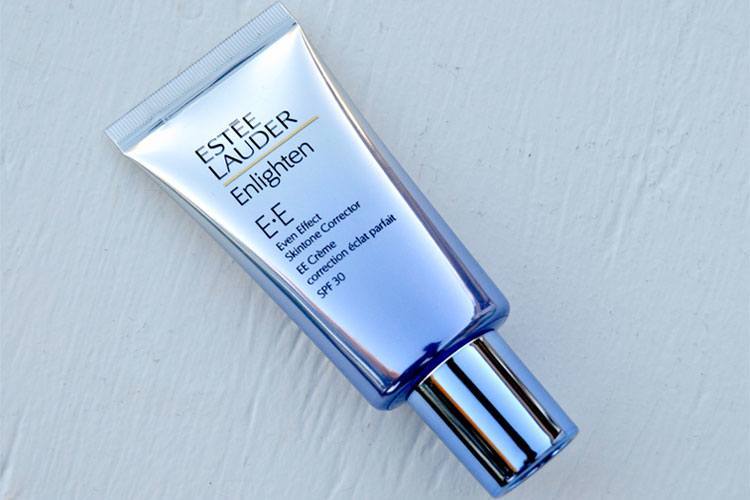 Honestly if you ask, it's the age of the alphabets. LED lights, TFT monitor, ABCD movie, BB Creams. We better catch up with this era of name malfunctioning, if we don't want to be left behind. But surprisingly it is these short words that are more on our mouth and mind than the meanings of it.
EE Creams is yet another addition to the list of alphabet-based double letter products. What does EE stand for? 'Even Effect' – an acronym developed by Estée Lauder in 2014. The full name actually is EE Even Effect Skintone Corrector EE Creme SPF 30. Unlike the BB and CC creams, the core benefit of EE cream is to provide you full coverage for skin imperfections, improve the skin tone and the complexion.
[Also Read: Difference between CC cream and BB Creams]
What's in a Name?
As mentioned above, beauty giant Estée Lauder is the first and perhaps the only brand to come out with an EE cream. If you are eager to know the mystery behind it, then here we go.
We all know that pollution of any kind whether it is dust or air leads to discolouration of skin. This gets to be scary for our skin as what follows are dark spots and skin hyper pigmentation. This is where EE cream plays its king-sized role by acting as a concealer for the entire face. Moreover, the special formula of the cream smoothens out skin tone. So what you get a shade or two better is light and more coverage than its sister, BB cream.
As learned audience, you might ask why shift from a BB and CC cream to EE cream? If you are younger in age, then stick to BB but if your age is showing up in the birth records and on your skin, then EE cream is the one to go for.
EE's look and feel
EE is a lightweight cream that can slip into your handbag easily without you ever feeling the weight of it. It comes in a squeeze tube and is easy to apply. So smooth it is that it glides across the skin and blends well.
As of now, the EE cream is available in three natural looking shades (Light, Medium & Deep) which can be picked depending on your skin tone.
Pros
Broad spectrum sun protection.
Contains antioxidants to boost the impact of the SPF.
Packaging keeps its light-and-air-sensitive ingredients stable.
[sc:mediad]
Cons
Doesn't cover, or minimise common imperfections.
Has strong smell that lasts for quite some time after application.
Fragrant Narcissus Tazetta bulb extract is liable to cause skin irritation.
[Also Read: Best Retinol Creams that Slow down Ageing]
Product Benefits of EE cream
Come to think of it, EE cream should be taken as the new and improved foundation (in advertising parlance, it's something what we say as new improved Surf).
The good thing about EE cream is that it's just meant for protecting the complexion, not miracle makeup that will cure all skin abnormalities. Dr. Nadine Pernodet, MD and Vice President of research wing at Estée Lauder is of the view "It's been developed to create an immediately even effect and a more uniform tone. It's a woman's first line of defense against daytime damage – for example, when you're walking to and from work."
Talking of colour correction, it happens owning to the blend of pigments that are used. However, since EE cream comes with an SPF 30, it is quite easy to blend and delivers an instant brightening effect on the face. So feel free in adding EE Cream to your cheekbones, chin, nose bridge and the centre of your forehead, to see what luminosity is all about without making it look heavy on your face. It evens out the skin tone.
Dr. Pernodet continues "Estée Lauder's BB creams offer sheer, buildable coverage. This is designed to create an instant uniform tone."
EE is the effective choice for now. But in times to come, you might be asking for FF or GG creams at the counter. Such is the market of looking good, dearies!