When it comes to problems your skin is telling you, there are some beauty concerns to never ignore. And sometimes you may not feel like making a big deal out of it. Maybe you're hectic schedule doesn't allow you to pause and see a dermatologist. Or maybe you're just plain lazy. But when it comes to certain beauty problems, it's essential to pay attention to all the odds.
And by these skin problems women usually ignore we mean discolored knees & elbows, dehydrated skin, dark underarms, dry hands and cracked feet.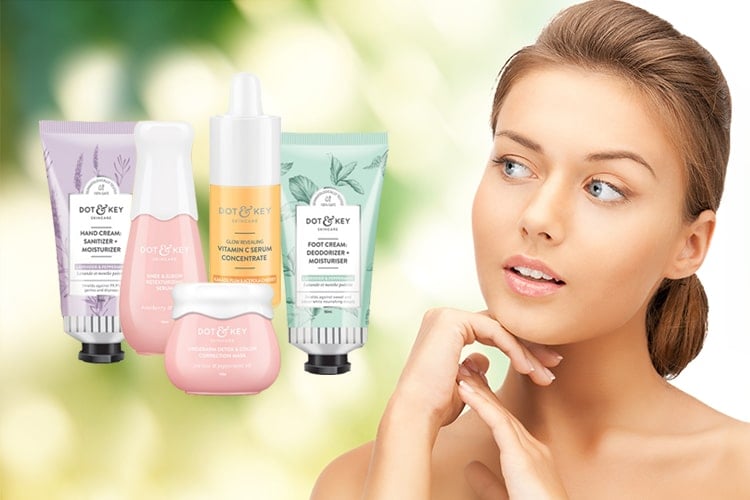 Even if these issues seem trivial, it is essential to follow up with regular skincare routine. Addressing a beauty problem preventively is less damaging than treating after it escalates. Regular follow-ups can ensure that the skin condition resolves.
So if you're experiencing any five of these symptoms, it may be a good idea to check out these awesome beauty products by Dot & Key Skincare at https://www.dotandkey.com/.
1. Dot & Key Skincare, Underarm Detox & Color Correction Mask for Dark Underarms:
The underarms are the body part a woman usually pays least attention to. In your defense, you feel something has to be sacrificed in the beauty regimen whilst caring for other exposed areas. But in reality, you are treating the underarms like shit. If you are not exfoliating, using sunscreen, and shave dry, then you probably are adding to the underarm plague. Fortunately, the Underarm Detox & Color Correction Mask by Dot & Key Skincare brand can def up your confidence. The detoxifying mask infused with jojoba oil, tea tree oil, and charcoal is specifically formulated for tender underarms, uneven skin tone, and roughness. Your underarms can finally start to feel like real skin with this one!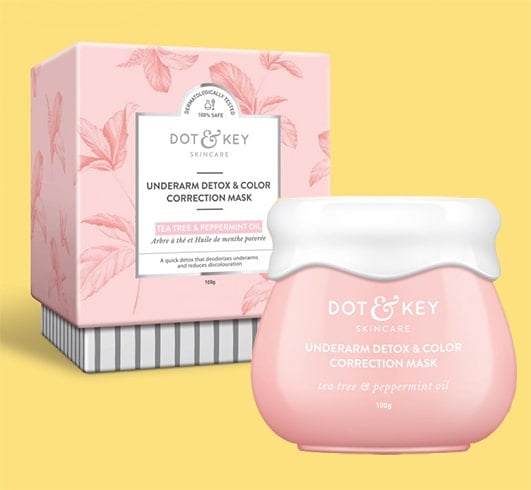 2. Dot & Key Skincare, Foot Cream: Deodorizer + Moisturizer (Peppermint) for Cracked Heels:
The worst enemies of cracked heels are slingbacks, and sandals. Not only are cracked feet embarrassing to expose, but it can cause major discomfort too. For most women, the problem isn't just significantly inconvenient but also painful. But, the problem can be resolved easily using this amazing foot deodorizer cum moisturizer. This product is pure luxury as it requires with the presence of ingredients like peppermint and camphor which help fight off foot problems. Don't hold yourself to try this product and you'll be on the right way to restore your feet.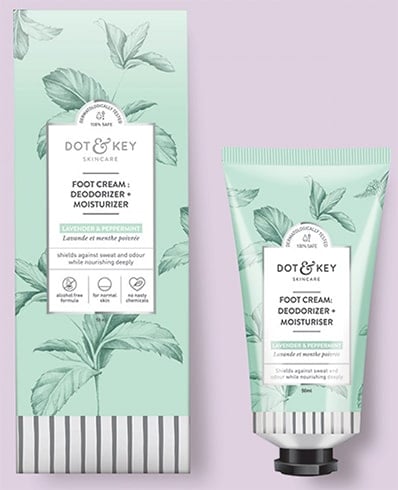 3. Dot & Key Skincare, Hand Cream: Sanitizer + Moisturizer (Lavender) for Dry Hands:
If you have dry hands, you probably can relate to uncomfortable, ragged skin. One moment they feel super moisturized, the next minute, you glance, you are shocked at their sight. To return your hands back to its natural, smooth state, you need a hand product like this from Dot & Key Skincare. Infused with peppermint and lavender, it hydrates your hands and leaves behind a soothing fragrance. It also makes up for a great relaxing ritual.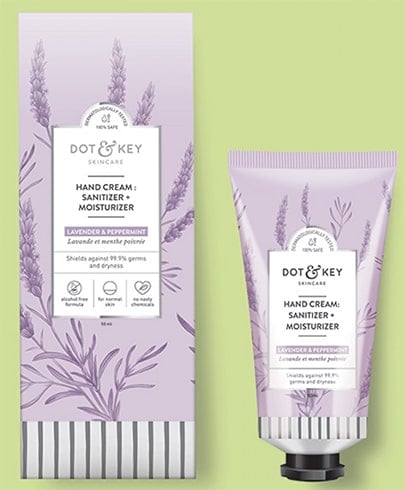 4. Dot & Key Skincare, Knee & Elbow: Retexturizing Serum for Discolored Elbows & Knees:
Why are the areas around elbows and knees dark and tanned? Is it because these areas are not on your prior list of skincare? If the answer is yes, then you need to try this effective Knee and elbow serum to enjoy smooth, even skin tone in no time. With its effective ingredients, the formula penetrates deeply into skin to lessen discolored knees and elbows. This product smells great and hydrates hands like nothing else.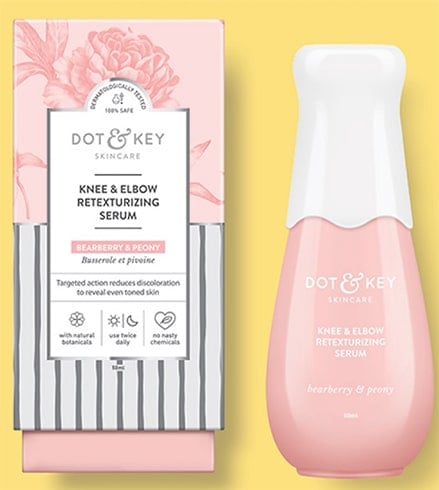 5. Dot & Key Skincare, Glow Revealing Vitamin C Serum Concentrate for Dehydrated Skin:
Have a feeling you have dull, dehydrated skin? Well, you may be right and not actually seeing things. The solution: Use a mist on a face wipe-kidding, kindly do not try that. Instead we have some excellent advice to help unseat the problem. The super serum packed with Vitamin C by Dot & Key Skincare is the answer to correct uneven skin tone, dullness, pigmentation, and premature ageing signs. We know that you need it, so own it already.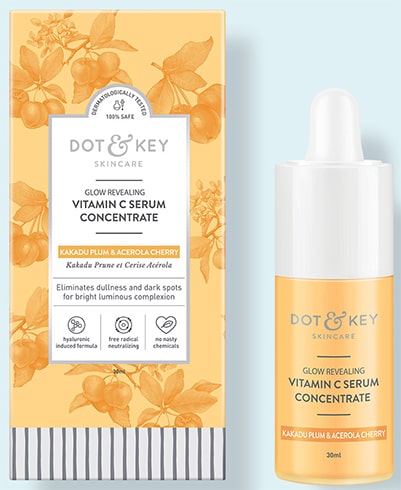 With these great solutions by Dot & Key Skincare, your skin will be at its best real soon. Trust us; you will have less of blah moments but have more perks coming your way.