The sun is up, the temperature is almost soaring; and its' clear its officially-almost-summer. Along with a fresh summer wardrobe haul, a summer fragrance refresh akin to pretty floral will rapidly become one of your best addictions yet on your makeup table. 2019, has launched up some great perfume summer obsessions. If you are looking for a smell that will transport you smoothly through the season, look no further. Yes, with our pick of dreamy fragrances from the likes of Chanel, Jimmy Choo, and Elie Saab, there's guaranteed to be for everyone.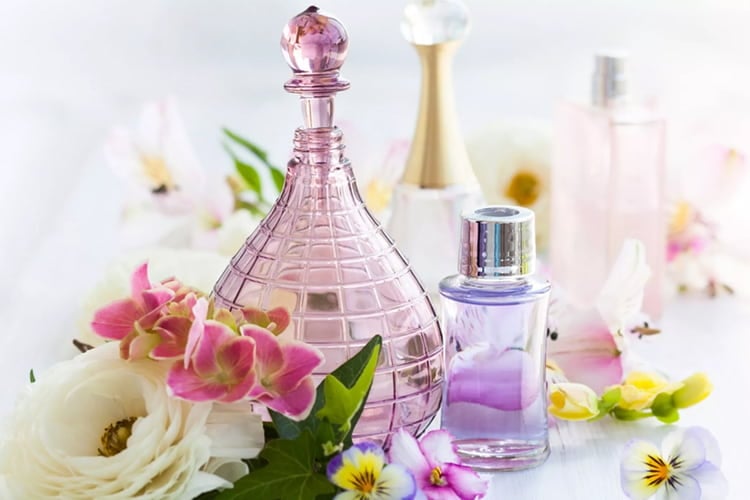 So, get ready to screenshot because these are the perfumes you can't stop splashing on.
Top five Floral Perfumes for Women Perfect for summer 2019:
Here's our pick of best five summer floral perfumes. Go spritz.
1. Jimmy Choo Floral Eau de Toilette:
If you love a subtle fragrance, this new line from Jimmy Choo is a perfect pick. With apricot flower, nectarine, magnolia, and bergamot notes, the scent will lightly envelope you in a sweet smell that speaks elegance.
2. Chanel Chance Eau Tendre Eau de Toilette:
Like a tempting fling, this new possession from Chanel will allure you in the best way. The notes of grapefruit, jasmine, and white musk merge together for creating a young, and fresh take on the brand's timeless signature of class.
3. Elie Saab Girl of Now Forever Eau de Parfum:
If happy had a smell, this would be it. The perfume from Elie Saab is great for summer with its blend of orange, creamy almond essence, and raspberry-transports you to an optimistic place. Think: relaxation, beach, sunshine, and new beginnings. Did we hear happy hour?
[sc:mediad]
4. Burberry Her Eau de Parfum:
Grounded by jasmine, dark berries, and musk-amber, the perfume by Burberry balances its fruity appeal. The brand launched this fragrance with a dedication to the London attitude-BOLD.
5. Jo Malone London Hemlock & Bergamot Cologne:
The perfume by Jo Malone is playful and has a floral aroma. It has a combination of heliotrope, vanilla, and bergamot-all equal to the floral path. The fragrance has a faint smell of cucumber which fades off quickly and leaves behind an almost-almond lingering finish.
These are our pick of top five floral fragrances in the market. Shop them with other new launches of summer.