The right type of hair crimpers will not only recreate a cool look, but can be less damaging to hair, and won't cost you much either. When selecting this device, remember to check to size of the plates to create your desired look. For instance, go for a smaller plate if you want volume and a wider plate if you want to add definition. Similar to other heating tools, look for quality materials like tourmaline or ceramic to leave hair feeling smooth.
Hair Crimpers Suitable for All Types of Hair:
Below, we've scored the best hair crimpers that are suitable for different types of hair.
1. Bed Head Little Tease Hair Crimper:
You can skip being consistent with creating precise crimps on your hair. You can also achieve the same by building texture that you wouldn't wish to create otherwise.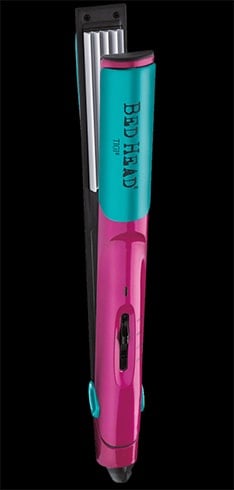 2. Remington Wet2Waves Styler:
Start from damp to stunning waves in just one go. The combination of titanium and ceramic plates can heat tresses without any damage. As it's a combination of a styler and a blow-dryer, it can literally save your styling time. Before setting the hair, towel-dry the hair, remove excess water, and then brush out tangles using a brush. Create hair sections and style as normal.
3. Revlon Salon Deep Hair Waver for Long Lasting Waves:
This hot tool by Revlon works wonders for curly, kinky, and coily hair. It features three tourmaline ceramic barrels for creating flawless curls, and seals the cuticles to keep tresses smooth. Many users also claim that this crimper is simple to use-even for beginners.
4. Hot Tools 2179 Deep Waver:
This magic device will transform hair into glam waves in few minutes. And we're stocked. The extra-deep grip feature grabs hair comfortably, heat the tresses within seconds, and keep the waves in place. If this is not enough reasons: it also features a heating technology that can be auto-adjusted according to the varying temperature.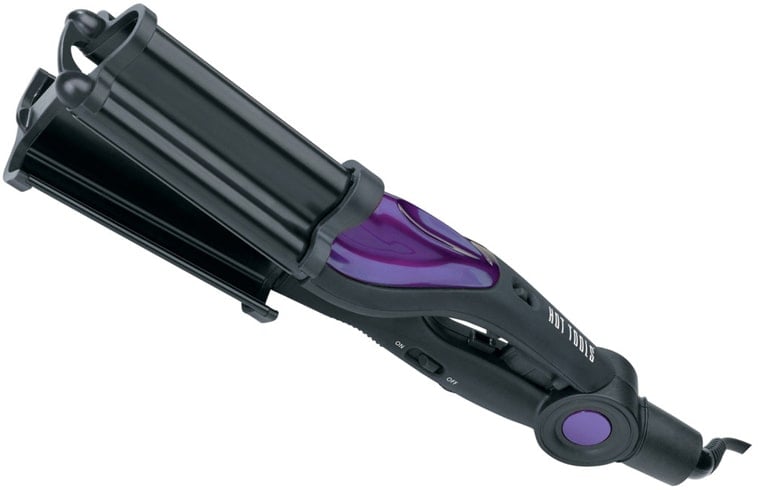 5. Gold N' Hot Gold Tone Crimping Iron:
This skinny crimping iron lets you manage hair easily so you can smoothly get creative with your hairdo. All it takes is one minutes to use this crimping iron. Featuring two-inch gold plates with several heat levels, this hoot tool does not take time to set the hair. For best use, just press the heating iron for one or two seconds and you'll get the perfect waves. Additional benefits include the six-foot cord for easy maneuver.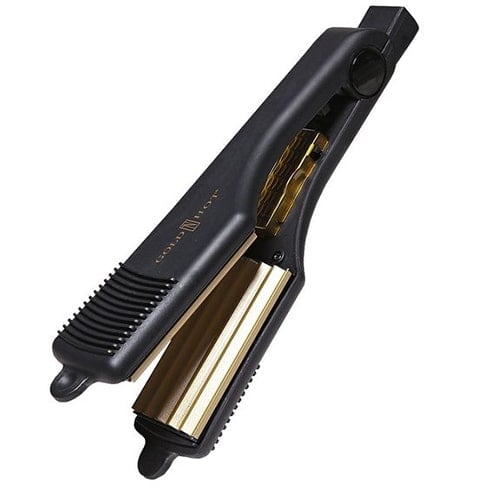 6. MHU Professional 3 in 1 Flat Iron:
The three in one professional hair crimper features three different plates. This can allow you to experiment with different looks depending on your mood or where you headed to. Or you can use it all together if you're in the mood for some Crazy.
7. Conair Infiniti Pro Tourmaline Ceramic Crimper 1:
And there's Conair. The crimping original gangster (OG)! This tool warms up in half a minute so that saves your styling time, swiftly. For best use, tease the tool at the crown to create much volume and prevent tangling.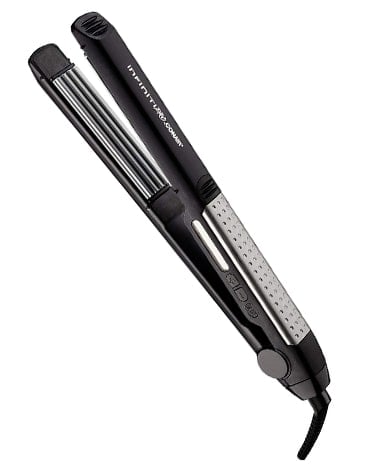 8. BaByliss Pro Ceramic Tourmaline Crimping Iron:
If mini waves aren't you jam, then replace it with an innovative take like the one by BaByliss. This hair device is one of the best-kept secret by beauty vloggers. What makes it great for use is its medium crimps result. Use it to create crimps all over your head to get amaze results.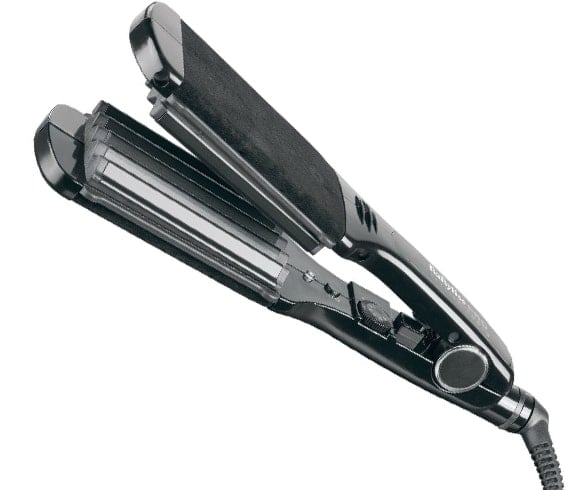 9. Drybar Big Crimpin' Crimping Iron:
This crimper allows you to choose from tight curls, to medium, to large crimps. It can also add a lot of volume and texture to your hair. Picking this for creating 90s hairstyles is pretty genius. Period!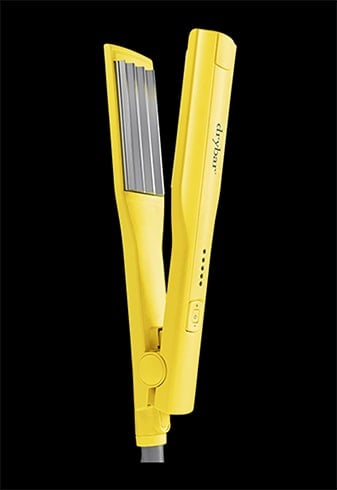 10. Voloom Petite 1 Inch Volumizing Hair Iron:
This unique crimper is designed for best use at the hair roots to create enviable volume. It can execute the job of your hair spray in seconds.
These are our best round-up of hair crimpers available at different price points. We hope your search ends here.
Do share us your thoughts in the comment section below.