There is absolutely nothing off putting than flaky, chapped lips. This is the reason why most ladies have their pockets, nightstands, and purses stocked with conditioning lip products. And while we put our trust in every product there is something like a lip butter that can work wholesomely. Before we get on to talk about the best lip butter brands in India, we wish to offer you info on its difference with lip balms and lip gloss. For the uninitiated, lip butter has different functions from these two lip products. And that is why we have talked in length about the same below.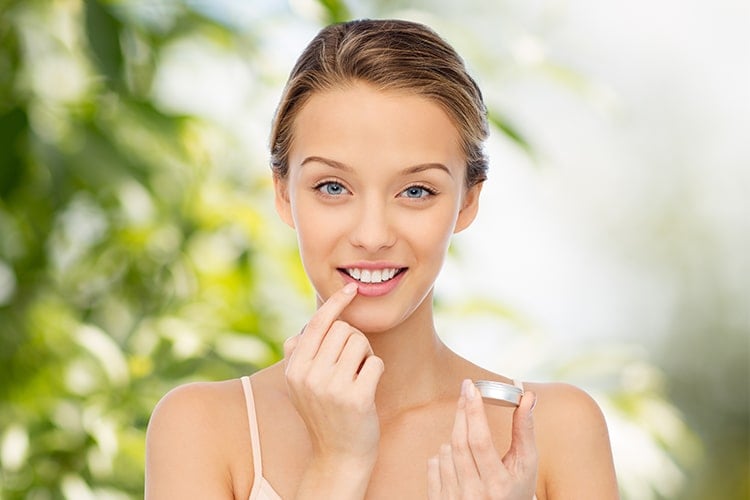 Define Lip Butter?
Now that we have your attention, let us explain what is lip butter and its' function for starters.
It is a rich creamy product that immediately absorbs into your lips after application. It deeply hydrates and softens lips. They come in a luxurious formulation and have a nice fragrance to pamper dry lips to the fullest.
Difference of Lip Butter from Other Lip Products:
Lip butter is not similar to lip gloss or lip balms. You may read about the differences below:
Lip balms are available in small round containers. Most lip balm brands are packed with ingredients such as mint, Vitamin E, and herbs. These properties are used for the function of super dry lips. They are mainly used for treatment purpose for soothing and hydrating lips.
Lip Butter products are creamier and richer as compared to lip balms. It usually comes in a tube or jar. The ingredients mostly present in lip butter are organic oils. They are made up of rich butter and the proportion of the butter is more than the oils. This product has the maximum moisturizing effects compared to the other two products because of its moisturizing content.
Lip Gloss products are used for the purpose of enhancing lips with a shiny, tinted finish. They do not have deep moisturizing properties as compared to lip butter and lip balm.
Now that you know the difference between these three lip products, let us now take you to the top brands that offer the best lip butter there is.
10 Best Lip Butter to Go For:
Here are our top picks:
1. The Body Shop, Lip Butter:
The Body Shop Lip Butter range is everything you'd desire from a brand that takes moisturizing so seriously. Their cute round contains contain a whopping amount of butter, which pampers lips without side effects. You can choose from the four lip flavors available that is strawberry, mango, shea butter, and coconut.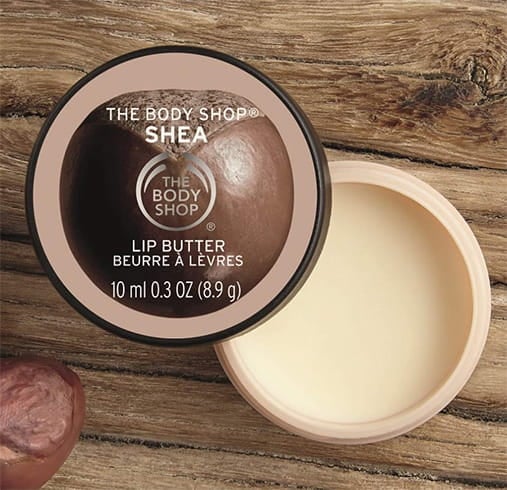 2. Yes to Carrots C Me Smile Lip Butter, Mint:
Yes to Carrots lip butter is a favorite for many beauty enthusiasts and it isn't tough to understand why. They feel super nourishing and rich on the lips. They leave behind a sheer tint to a saturated sheen. Not to mention the small tube is undeniable convenient to carry around.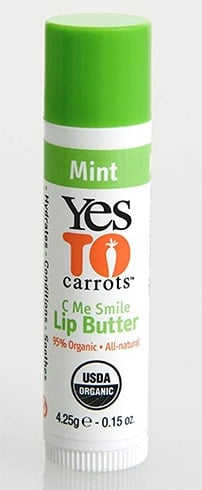 3. Himalaya Herbals Natural Moisturizing Lip Butter:
The Himalaya Herbals lip butter range acts as a natural moisture barrier to repair lips without any harm. It blends well with lipstick or gloss keeping lips super nourished without caused it to smear or slide around.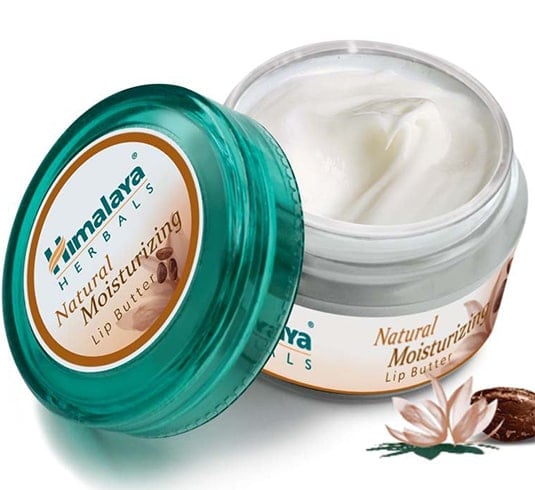 4. 100% Pure Lip Butter:
This lip butter is so right for everyone. It has organic avocado as its base which is self explanatory in terms of its hydrating qualities. And at the end of the day you only need a lip product that moisturizes. It comes in two flavors so take your desired pick as pleased.
5. Korres Mandarin Peach Lip Butter Stick:
The sweet mandarin peach lip butter stick from Korres is one of the best things for your lips. The rich oil will not disappear from lips in comparison with balms. In replacement, it leaves lips pampered with a healthy shine.
6. Palmer's Cocoa Butter Lip Butter:
This super rich hydrating lip butter from Palmers comes with essential ingredients like peppermint, Vitamin E, and Chocolate. They work together to soothe and smooth your lips. It is a favorite for most women who desire soft and luscious lips. Get yours online or stores.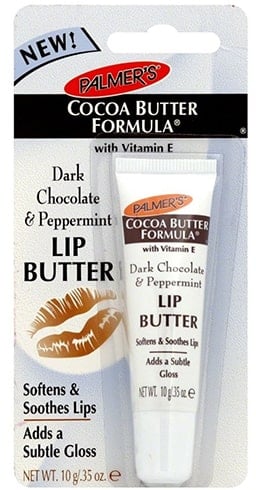 7. SOl De Janeiro Brazilian Kiss Cupuaçu Lip Butter:
Formulated from cupuaçu butter, this product hydrates your lips, making them supple. It also has antioxidant properties like açaí to keep lips protected. The gorgeous fragrance of Brazilian caramel and coconut oil offers the right dose of conditioning for your pucker. Find this luxurious lip butter online.



8. Josie Maran Argan Lip Sting Plumping Butter:
Your dream of getting soft lips is nearing with this exotic tube of argan oil and butter lip plumping prduct from Josie Maran. The lips feel nourished, fresh, and plumped. Use it daily under your favorite lipstick for an instant brightened skin tone.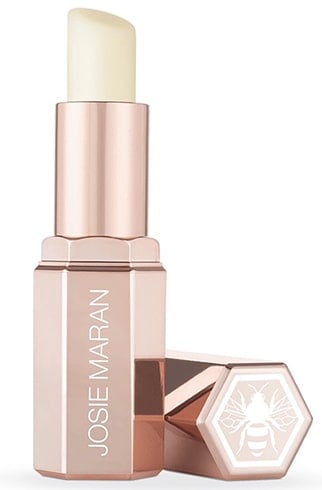 9. Avene Cold Cream Lip Butter:
Soften your lips and get rid of the flakiness with this ultra-moisturizing lip butter from Avene. This formulated product has a superior rich texture with its rich ingredient like paraffin oil and jojoba oil. You will find like smearing on this lip butter all day.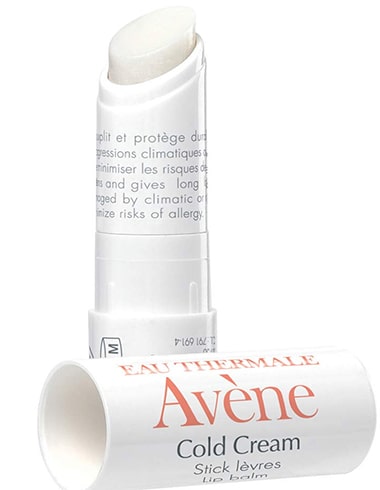 10. Korres Lip Butter:
Your lips can be kept protected and hydrated for sure with this lip butter from Korres. They come in three colors and flavors for keeps lips soft and shiny. The ingredients like rice wax and shea butter can instantly hydrate your lips, soothe, and make them softer. They can be availed online.
These are the top lip butter brands that you can try out. We hope your search ends here. If you wish to see more beauty product reviews from us then write in to us at the comment section below.