Nobody can ever dare to take down a Dolce & Gabbana show neither for their workmanship nor the marvel they induce. Domenico Dolce, who hails from the small island of Sicily along-with Stefano Gabbana, has conceived an array of inspirations for the fashion enthusiasts. Even though the duo's each and every show has been a history in itself, this time they have put forward another great show to stun the entire fashion world.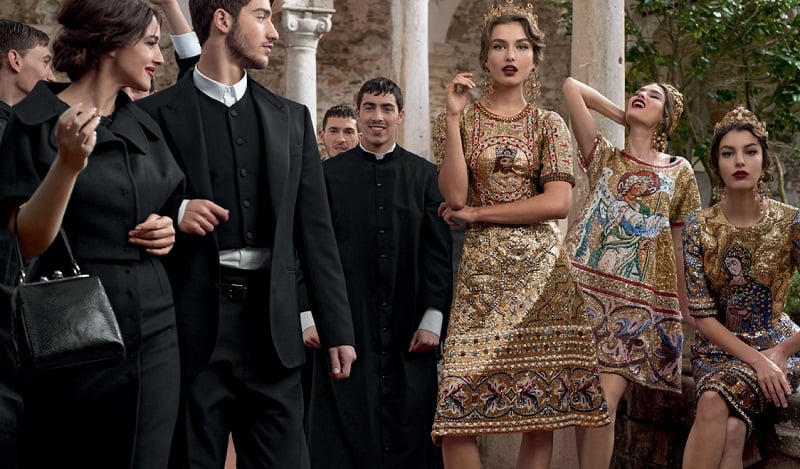 The Autumn/Winter 2013 was an incredible show featuring a classic blend of luxury and regal in appropriate proportion.
"Hard to say whether it was the looming spectre of political omnishambles that made Italian designers cast rose-bespectacled eyes towards our own island last week."
While D&G shows are mostly about bold colors, black lace, statement jewelry, show-stopper heels, whimsical music and immaculate tailoring, this season they added some true Italian artistic elements to their royal couture show to write another page in the history of fashion. Initially I had decided to pick the best of D&G 2013 trends, but let me tell you it was as hard as picking the best one from the Seven Wonders of the World.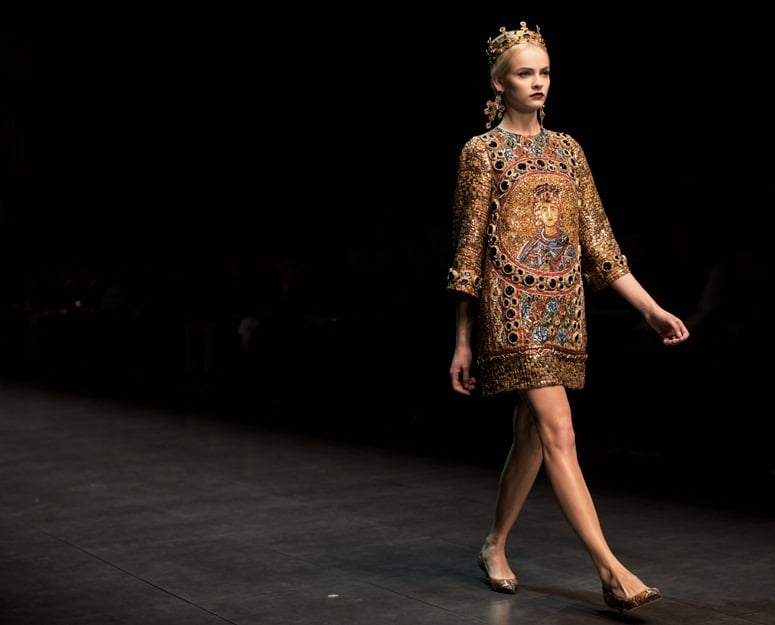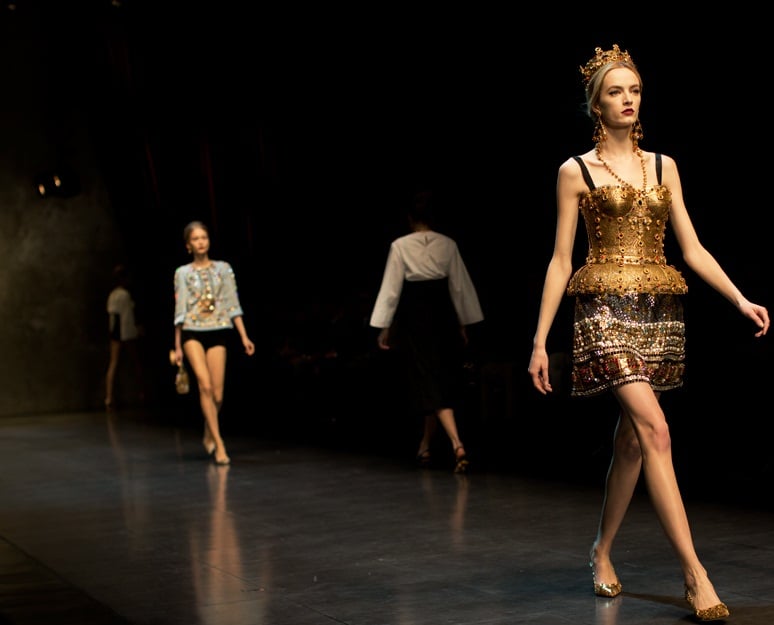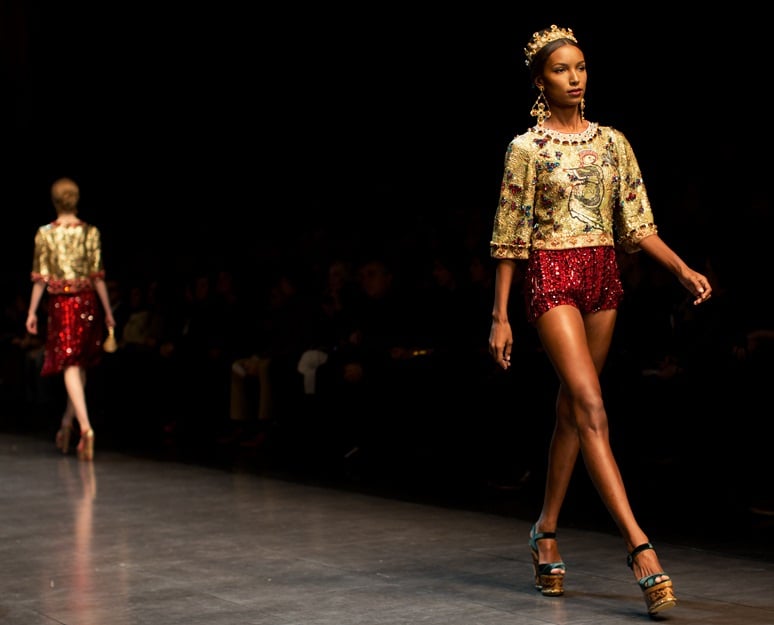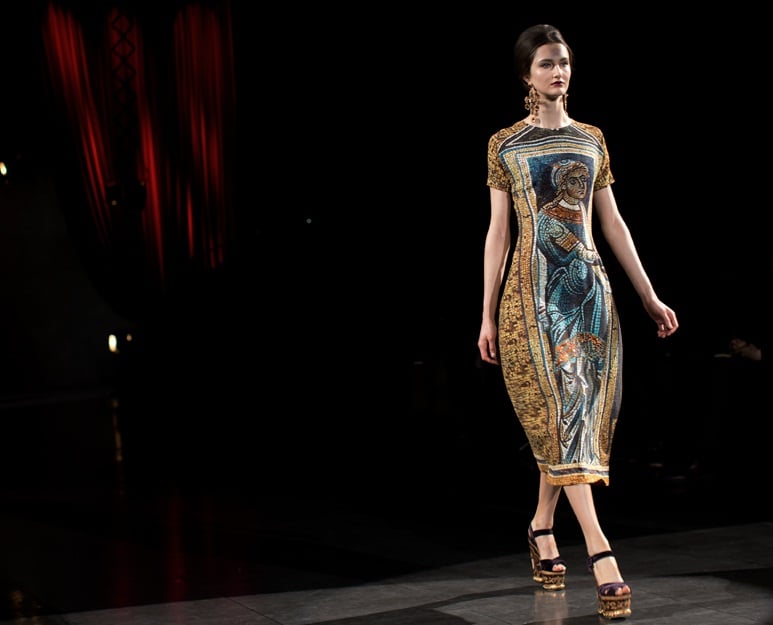 Therefore, I decided to focus on the recent Milan Autumn/Winter 2013 fashion week to highlight Dolce & Gabbana's awe-inspiring collections. Being hugely inspired by the motherland's rich cultural heritage, the designers had used the golden mosaics and frescoes of Sicily's Cathedral of Monreale in their glittering bejeweled outfits, which reflected nothing else but royalty and elegance.
The models were sent down in glistening creations with 50's inspired short shifts and gracefully puckered sleeves. The runway was soon filled-up with incarnated icons, crowned queens, little princess and saints.
[sc:mediad]
Their collection was an amalgamation of loose tunics in red, blue, green and golden yellow adorned with rosary beads; Madonna-esque golden filigree bustier, houndstooth skirt suits and an array of black lace outfits with wide corset belts and A-line skirts.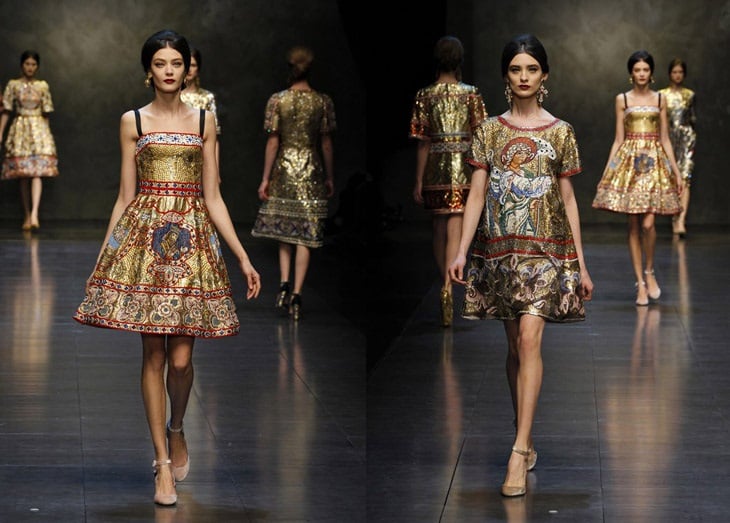 The show was just a romanticized version of the Italian Byzantine and Venetian art engraved in Catholic Churches and Bassicilica. While the mosaic prints in the cathedral purely signify the architectural opulence, the same mosaic prints in terms of fashion bespoke adroitness.
Dolce & Gabbana can easily hypnotize their viewers and take them wherever they want to. This time they had chosen the Santa Maria Nuova, the Norman cathedral in Monreale, Sicily to tour you around through their creative elements. Apart from the outfits, accessories including shoes, jewelry and bags were a real hit.
While the Italian fashion house chose mosaic and frescoes for their outfits, they preferred golden baroque embroidery works for their accessories. The splendid red and black velvet baroque embroidered mini handbags with matching Mary Janes shoes were enough to keep your temptation high.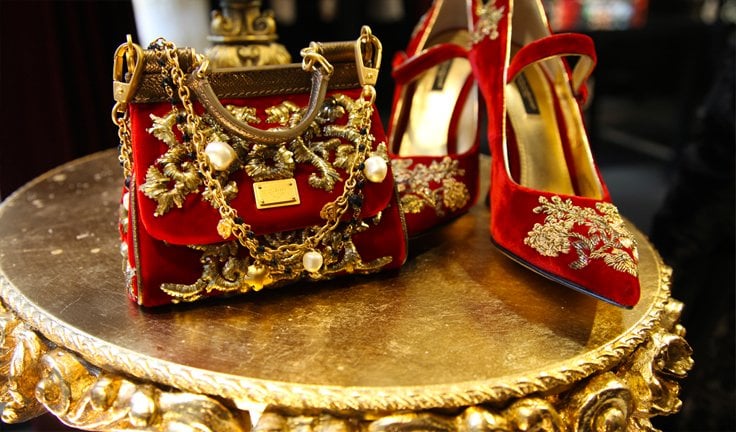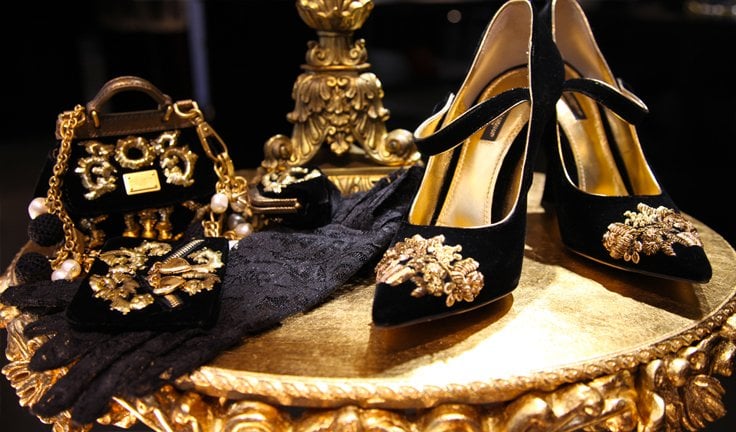 The shoes and heels were among the major highlights. Each and every item was worth admiring on the ramp walk. Heavily laden with Baroque Silican elements, the models were sent down in full frontal ecstasy adorned with gorgeous jewelries.
D&G heels have always been unique in their own way. While other shoe fashion house prefer to showcase their items in leather, nylon and satin, the D&G prefer to add floral and baroque-inspired motifs to their footwear to give a dramatic touch.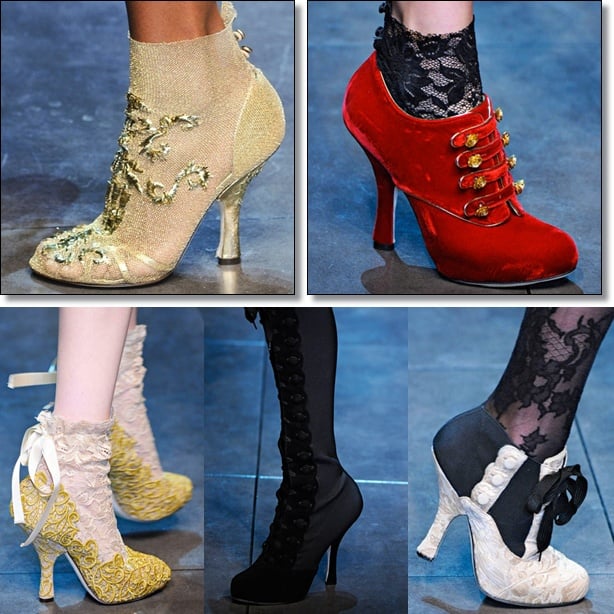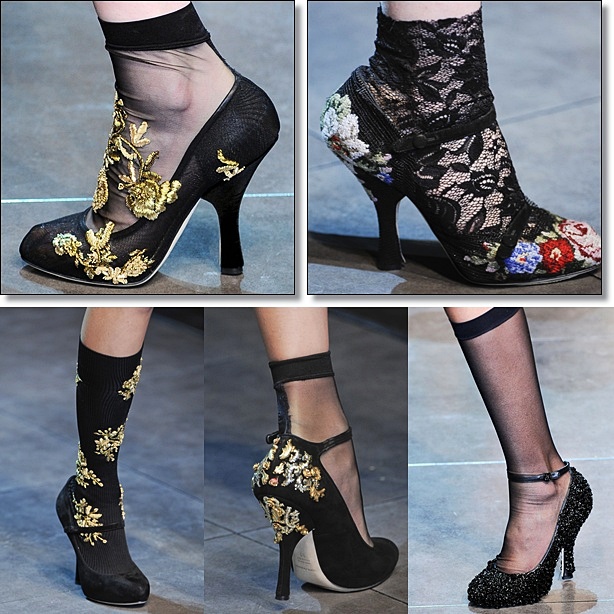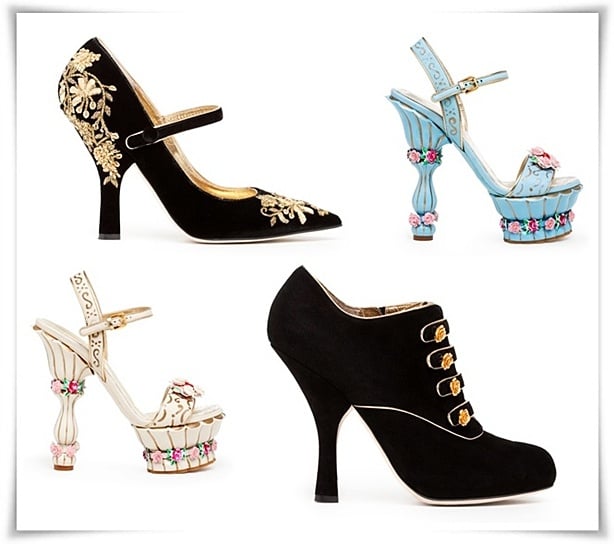 The D&G Autumn/Winter 2013 shoes were seen in an array of black, white, gold and blues accentuated with delicate fabrics like lace, silk and suede paired with nylon socks and stockings.
Finally the show came to an end with models walking in their signature series of ruby red, augmenting the richness and adroitness of their collections.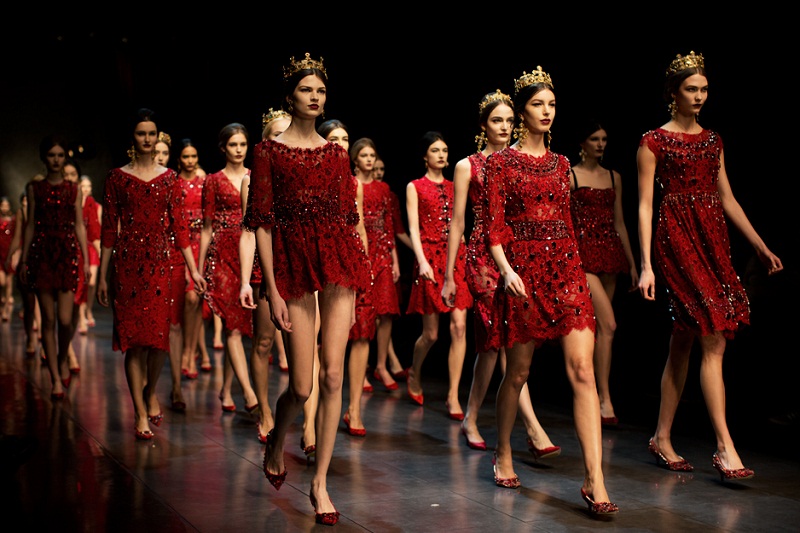 Hope you enjoyed this post!