It's that time of the year again when all of us are waiting with bated breaths for best skin care products. Assessed by beauty editors and bloggers, these are the beauty products which will revolutionize your life completely. You will not need to scrounge the internet for all the best skin care products of 2016 because we have brought it all together for you!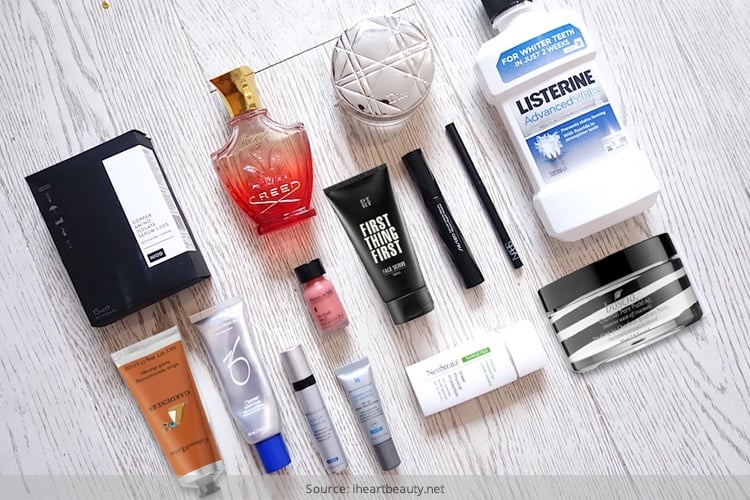 Best Natural Products:
From best natural skin care products to organic skin care products, we have each and every category sorted for you! So let's get started!
For Beautiful Looking, Clean And Fresh Skin: All You Need Is Some Charcoal!
Yes, charcoal beauty products are the rage this year because they actually work! You might feel it's a little weird to put on stuff that looks like black gunk, but fortunately, it's all worthwhile because it works. Here are some of the best charcoal beauty products:
Boscia Charcoal Pore Pudding Intensive Wash Off Treatment (Rs.2500):
The price might be a little too much for your wallet, but trust us- this pudding is worth millions! The product has a combination of both white and black clay (just like ying and yang) and creates a healthier complexion with use over time. Investment essential for a product like this!
[Also Read: Charcoal for Skin – Benefits and Uses]
DTRT First Thing First Scrub (Rs. 1600):
If not anything else, we would love to buy the product for its unique name. This particular tube is touted as one of the best organic skin care products. The all-natural product is made up of a combination of apricot seeds and Moroccan clay. Even though you might be tempted to use this product every time you see it, the tube clearly mentions that you should use this only sparingly- that is once or twice in a week and not more than that.
For Skin That Refuses To Age: Japan's Secret Sake
Sake Secret (Rs. 6600):
Over the years scientists and researchers have tried hard to find out the secret behind Japanese women's flawless skin. Now they have found the secret ingredient and it's none other than Sake wine! Pitera, which is the main ingredient in Sake makes the skin extremely youthful looking. The organic skin care product has 90% Pitera and gives your skin a kiss of rejuvenation. You will see glowing skin within a week's use.
Makeup Remover of your Dreams: One Step!
One step Camelia Cleansing Oil (Rs. 2500)
By now you may have heard about cleansing oils and how they can remove makeup in a jiffy. Camelia's cleansing oil is one of a kind product that will leave your skin feeling squeaky clean event if you have applied hundreds of different beauty products.
Toner for a Toned Skin: Just like its magic
Estee Lauder's micro essence
This product is a wonder in itself. From peptides to moisturizers and essential elements, it can transform your skin with regular use. You have a toner which will tone your skin without making it sting. Now this is a product you will really find hard to find.
[Also Read: A Complete Guide On Skin Care Routine For Your 20s]
Dry Skin Saviours: You will need them during your parched times
Victim of dry and flaky skin- well these are your best bets:
The Body Shop Green tea Fuji Body Butter (Rs. 1200):
Comes in a pleasant looking tiny box and has a scent worth loving- this body butter can salvage dry skin and is also easy on your pocket. Plus, it's tiny, so you can carry it around and apply or reapply whenever your skin looks parched.
[Also Read: Best Toners For Dry Skin]
Crabtree & Evelyn Gardeners Ultra-Moisturizing Hand Therapy (Rs. 1200):
Another good buy, this product can really help moisturize dry hands and skin. Again, the handy tube can be kept in your purse and you can carry it around too.
So here are our picks for the best skin care products in 2016. If you still haven't tried them yet, we highly recommend you do!