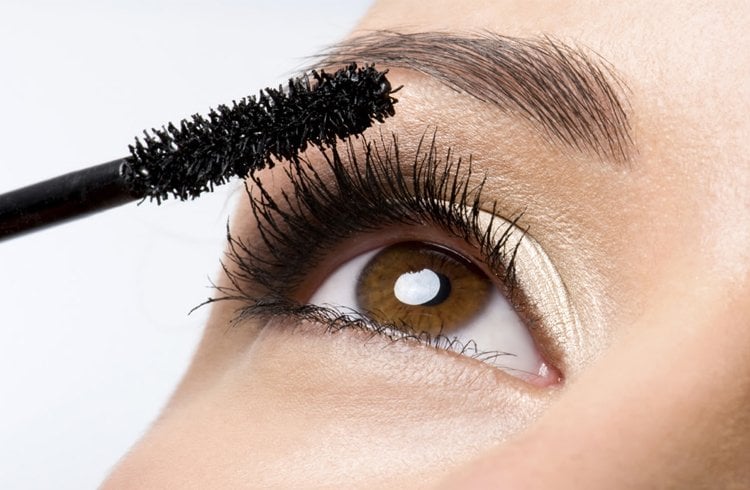 You may not be a contact lens wearer nor have any specific known allergies but are your eyes still going red and irritated after you apply mascara? This sensitivity to mascara may be due to its poor formula, allergy to any one of its ingredient, harshness of the brush or any other such reason! Add to it the woe of summer and you would have running mascara. Thankfully, we have quite a number of waterproof hypoallergenic mascaras available today that are simply terrific for your sensitive eyes! Forget all about smudging, clumping, running mascara or any other kind of irritation with our compilation of the best waterproof mascara for sensitive eyes! Take your pick for the full and luscious lashes sans any irritation!
[ Also Read: Eye Makeup Ideas For Brown Eyes ]
1. Shu Uemura Ultimate Natural Mascara
Undoubtedly, this top rated waterproof mascara makes you forget the price tag attached with it! With no clumping or flaking, it lengthens your lashes to an incredible extent! Despite being waterproof, it is completely non-irritating. It even comes off easy enough—something that cannot be said for waterproof formulas. You will end up justifying its price. You should definitely try it as it is one of the best waterproof mascara available in the market!

2. Benefit Bad Gal Waterproof Mascara
Unleash your wild side with this dramatic finish waterproof mascara which adds both length and volume to your sensitive eyelash with one stroke. Its spiral brush does a dream job! Not only does it withstand water, tears and even humidity but you can crown it the best waterproof mascara for swimming hands down. Spend as much time splashing in the water while being confident of your eyes looking as gorgeous as ever.

3. Yves Saint Laurent Everlong Mascara Waterproof
Do not let the running mascara or red eyes hinder you from unleashing your inner mermaid this season! Despite its large unwieldy brush or thanks to it, the mascara coats evenly like a dream with just one stroke. Lab tests have confirmed it as highly non-irritant mascara making it a fantastic waterproof mascara for sensitive eyes. While the product gives great oomph to your lashes, it's beautiful gold packaging amps up the glamour quotient of your vanity box as well. It is also available in the shades of blue and brown.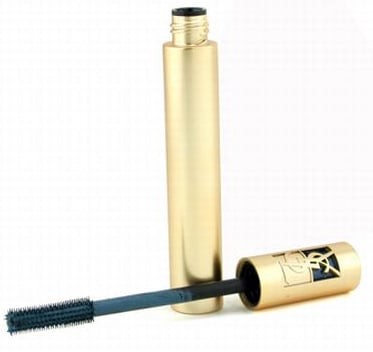 4. Almay One Coat Nourishing Lengthening Mascara
Trust your local drugstore to provide you with some of the top waterproof mascara for sensitive eyes without costing an arm and a leg. A hypoallergenic and ophthalmologist tested mascara, it is a no brainer for sensitive eyes. It's Vitamin B5 and aloe vera content nourishes your lashes well and gives a dense clump free look. However, to prevent it from flaking after a couple of hours; it's best to smear your eyelash area with some Vaseline before application. Being waterproof, it does not come off with water but can easily be wiped off with any of the oils!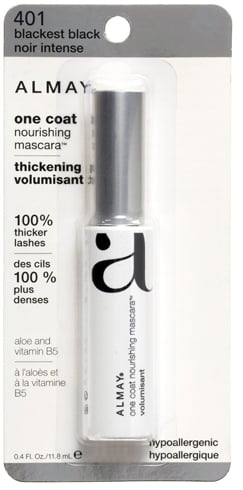 5. L'Oréal Paris Voluminous Original Waterproof Mascara
Flaunt your attitude with this statement making waterproof mascara! A budget-friendly piece, it scores high on an ophthalmologist test as well as test for allergies for sensitive eyes and even eyes with contacts. Its spiked brushes not only give you lush, full lashes but its nourishing formula actually conditions your lashes and makes them stronger. Thanks to its wiper, the brush easily removes any overload of the product for a clump-free and fanned-out lash effect. Use it daily to flaunt your badass side.
[ Also Read: A Complete Guide On Prominent Eye Makeup ]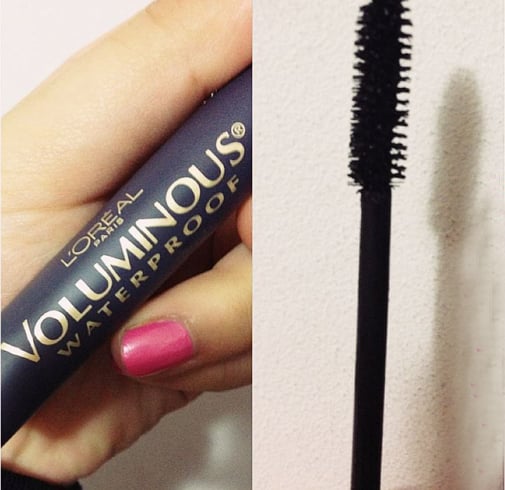 6. Clinique High Impact Waterproof Mascara
This is one product that promises you the world! Its lash lengthening polymer base builds both length and volume while its solid stiff fibres spread smoothly without any flaking or smudging to lend a dramatic lash look. It does not even give you a drying effect on your lashes which is a welcome relief. A hypoallergenic formula certified safe for both contact wearers and those having sensitive eye, it is another one of the best waterproof mascara available in the market.
[ Also Read: In 3 Minutes Create That Perfect Metallic Smokey Eyes You Always Wanted ]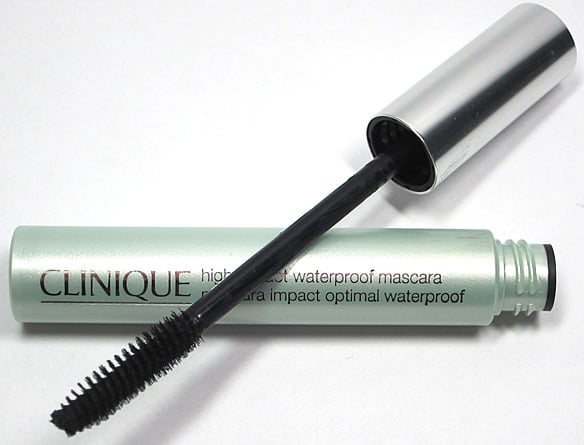 7. Ere Perez Volumizing Waterproof Mascara
Looking for a natural waterproof mascara to nourish and fortify your lashes as well? End your quest with this mascara. Formulated with organic avocado and mamey oils to pamper your lashes; it also has carnauba wax that makes it highly durable. An incredibly hard working product, it stays put right from dawn to bed time. With a guaranteed waterproof performance, it retains your wow factor throughout with incredibly thick and dramatically black lashes. A must have product for all siren wannabes.
[ Also Read: DIY Eyebrow Growth Serum In Three Easy Ways Revealed To You ]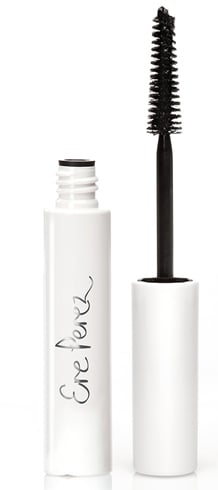 Did you find your favorite mascara for sensitive eyes? Is there any other mascara that is awesome for sensitive eyes? Please share your take and experiences with us!
Images Source: pinterest