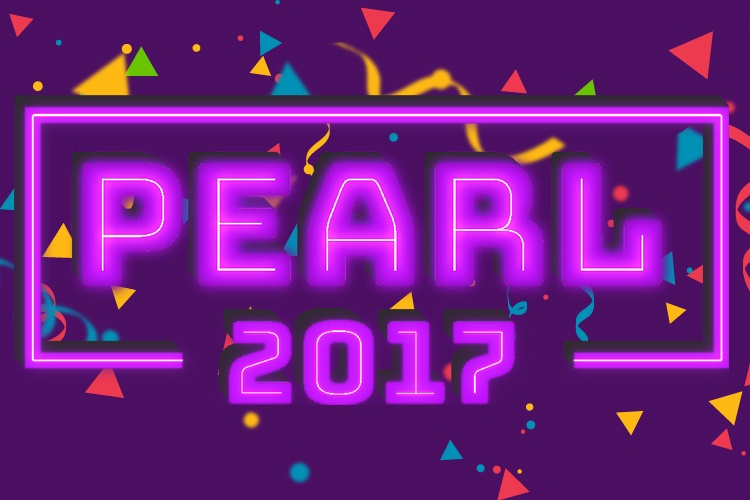 Birla Institute of Technology and Science (BITS) Pilani, Hyderabad, finally wound up their ninth edition of the annual cultural fest, Pearl'17 with a loud bang and fabulous show. Spaced out over 3 days from 17th to 19th March, their fete spoke true to the theme 'A Carnivalesque Episode' and their festive bells still seem to be ringing in our ears.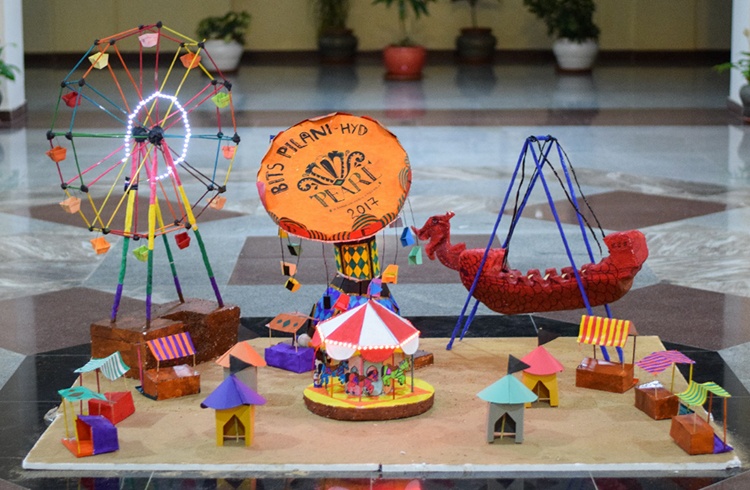 If you have missed the show, the fun and the feast, stay tuned with us and scroll down to know more of the eventful 3-day carnival. Starting off with an inauguration ceremony on the 16th with Mr. Madhusudhana Chary, Honourable Speaker, Legislative Assemble as the Chief Guest and Mr. Manish Gupta as the Guest of Honour, the Pilani troupe unveiled the fun mission that cast a strong spell.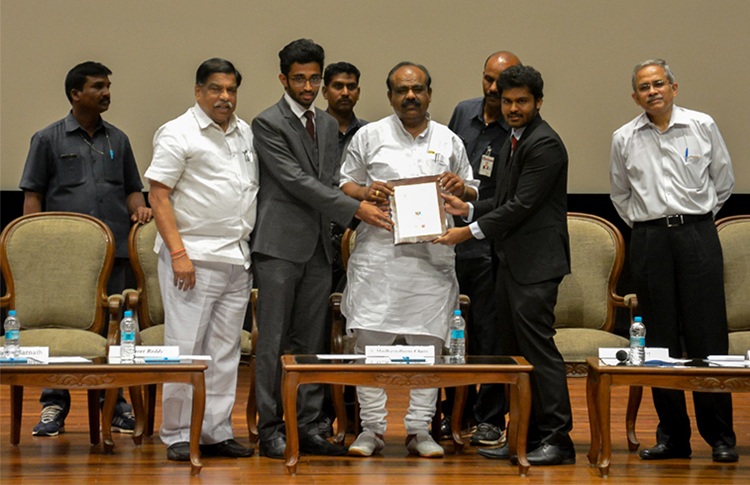 Circumventing events schemed by various clubs on campus, and tantalizing the by-passers and participants with a lavish prize money, the fest drove us all insane with creativity, enthusiasm, and invigorating talent.
The Hyderabadi gang of BITS, Pilani perked up the excitement with Pro shows on the first day. Be it irresistible tickles of laughter set out by stand-up comedian Zakir Khan or the blend of Indian melody and rock music by Lagori from Coke Studio, or the sweet melodious voice of the renowned singer Sonu Nigam reverberating all around, the pro shows surely spiked up the spirit and life of the evening.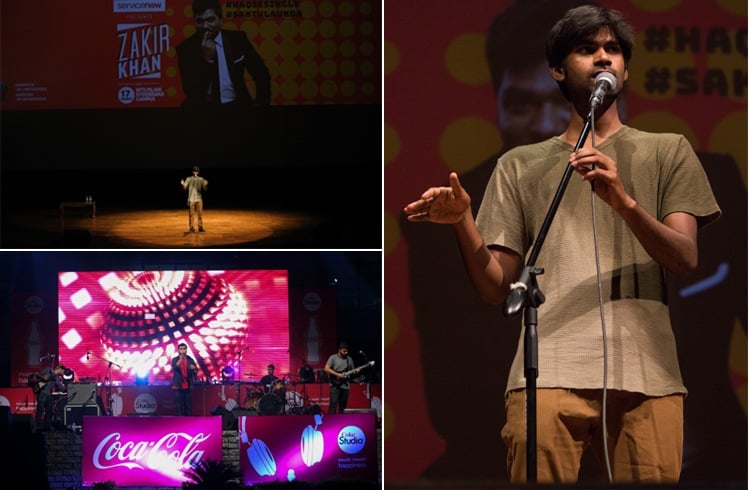 The 13 cultural clubs of Pilani, Hyderabad joined hands together and set out thoroughly amusing and entertaining events. We couldn't stop our eyes from popping out at the headliners, be it the fashion parade, Glitterati, LAN gaming competition, Fraglore, a group dance competition, Terpsichore or semi-pro band competition. The attitude, the style, and the talent exhibited by the crowd at each of the programs was splendid and highly inspiring.
[sc:mediad]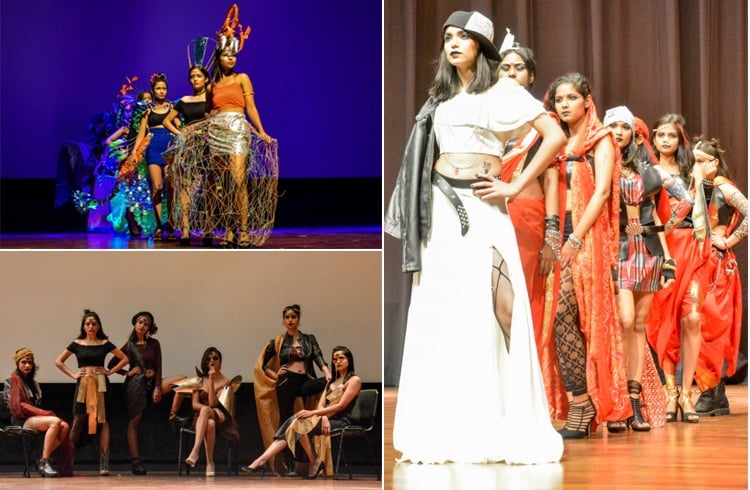 Soul'O, the solo dance competition, and Abhivyaktika, the classical solo dance was sensational and grooving. Setting our feet to tap, catching our eyeballs, the participants projected their skills lavishly. The art horizon opening costume designing, face painting and sketching windows open gave an extravagant feel of it to the on-lookers and the contestants.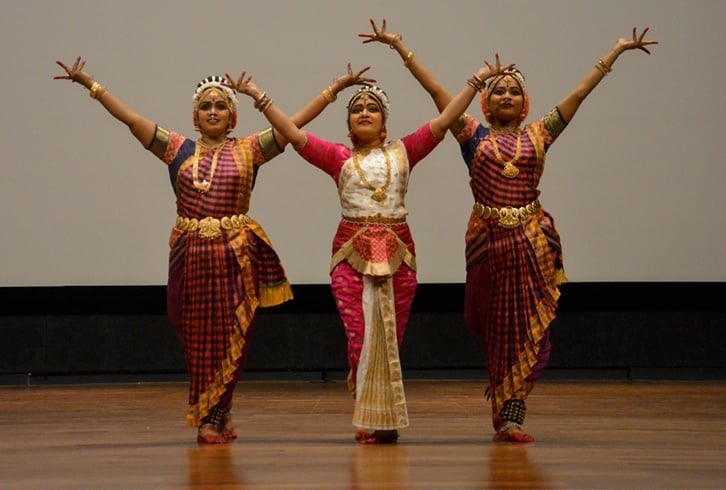 It was a pleasure to explore the filming talent at the Kaleidoscope event (a short film concept), the theater skills at the Natyashastra competition, mimicry craft and the thought-provoking drama concepts at Nukkad Natak. The events were lined up to freeze the time and create lasting impressions on our minds.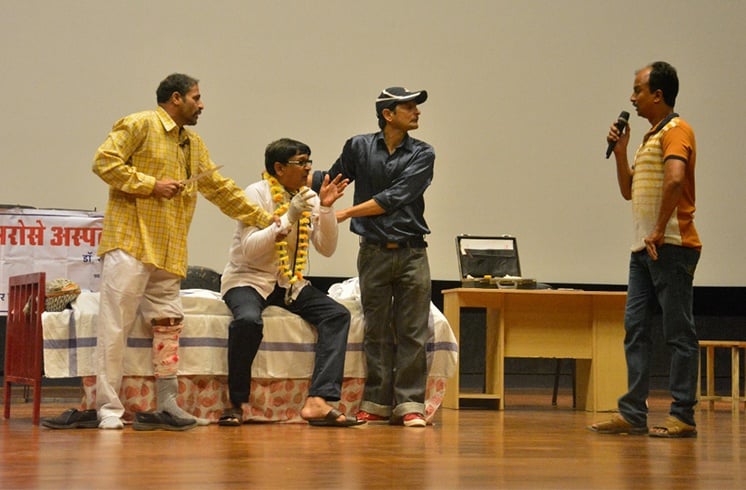 And we know very well that a fest wouldn't wind up without some heart-warming music filling us up to the brim of our soul. Their classical theme, Gandhaara, the acoustics show, the Jhankaar, singing competition satiated our music palette and got us to hum those beats back to home.