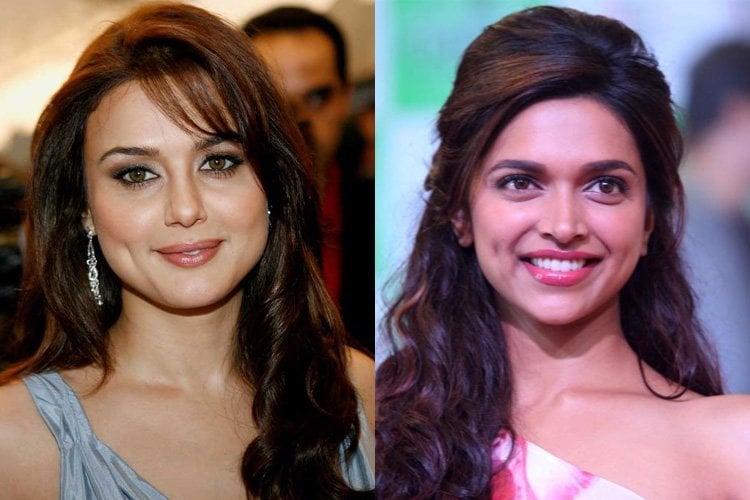 Admit it or not, dimpled smiles are like an X-factor about people. They take a person's charm to a different level. Call it cute, charming, dazzling or sensuous – these dimples never fail to leave their mark, especially when it comes to our Bollywood celebrities. Dimples act as cherry on top of the cake for these idols of perfection. After all, who doesn't like an edgy personality paired with a tinge of cuteness.
[Also Read: Types Of Dimples]
Bollywood Actresses With Dimples
Here's a list of some Bollywood actresses with dimples who topped all charts:
Sushmita Sen
It is impossible to forget Sushmita Sen's ever so charming smile and how that tiny dimple makes the heart of men race when she smiles. Neither her curves nor her signature poses make her as desirable as what that small little dimple does and the former Miss Universe admits that herself. In a recent chat show, she was heard saying that she would like to get an insurance for her dimples if she had to. Well, she should, because her fans love it as much as she does.
Gul Panag
This model cum actor with her close-up smile can thaw even the coldest hearts! Her dimpled, dazzling smile has bedazzled everyone. Owing to the perfection of her beautiful dimpled grin, Gul Panag was crowned for her Perfect Smile in Miss India pageant 1999. She has been a successful model and has walked the ramp several times owing to complimenting features and dove eyes. Even though she has not been very active in the film industry for the last few years, this actresses with dimples has been anchoring from cooking shows to cricket extravaganza!
Alia Bhatt
To talk of dimples and not mention Alia Bhatt would be an incomplete list. This young diva can be said to be the hottest newcomer in the Bollywood industry. Apart from her acting skills and looks, even her dimpled smile has been talk of the town. Innocent looking as she is, the dimples are an add-on to her cuteness, knowing her assets perfectly well, she flaunts it with equal graciousness. With perfect lips and playful eyes this dimpled babe has captivated million hearts.
Preity Zinta
Preity Zinta's name is synonymous with dimples. When talking of female celebrities with dimples, her name clearly deserves to be on top. The actress is often referred to as a complete package, owing to her cuteness, simple girl-next-door look and her flawless personality. Recently, when she appeared as a judge of a dance reality show, almost every contestant admitted of having lost their heart to her dimpled smile.
[Also Read: Here's How To Get Dimples Naturally]
Deepika Padukone
Deepika Padukone mesmerized every onlooker when for the first time she dazzled on the silver screen with her cute dimpled smile. Her dimpled smiles have melted hearts of not just the common janta but even the leading men of Bollywood, Hollywood and even cricketers fall for her. Over the years, she has greatly evolved as an actor and despite all the ups and downs that she has faced in her life, the gorgeous lady never forgets to flash her enchanting smile. For a lot of girls out there, Miss Padukone is an ideal, owing to the way has taken everything that came her way with a smile on her face.
[Also Read: How To Get Dimples]
Bipasha Basu
This 'Bong' beauty has made millions of hearts drool over her sensuous physique and charming smile. Although there have been constant rumours of her dimples being artificially created by plastic surgery, it does not make her look any less beautiful. The actress is an idol for many who seek to stay fit and look sultry in any outfit. Although she has been doing less number of films these days, the dimpled beauty still continues to be a heartthrob and leaves her audience mesmerized.
[sc:mediad]
Madhuri Dixit
As they say, beauty is ageless and it surely applies on the dancing diva of Bollywood, Madhuri Dixit Nene. Her bubbly dimpled smile has made men lose their hearts to her in the nineties and even in today's time, when she is nearing fifties, the actress is all the same gracious and beautiful with her dimples still ruling hearts of millions No doubt M. F. Husain could not get over her for years.
These Bollywood actresses with dimples are blessed with an effortless way to make onlookers go weak in their knees and high in their pulse rate. If a 30 minute procedure can give you a dimpled smile and transform your look will you be willing to opt for the procedure? Do share your thoughts: