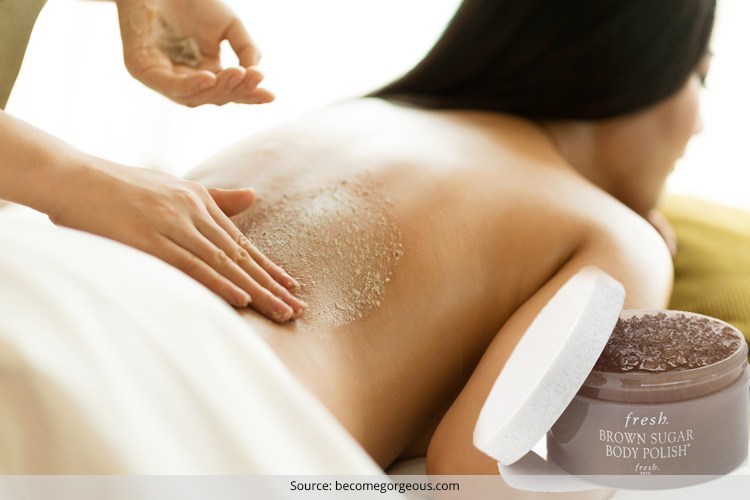 When was the last time you touched and felt true softness, and we aren't talking of a baby's bottom, but your facial skin! Fed up right, you've used the best and paid a bomb for high end facials and services too, but yet the skin in a few days goes back to being limp and dead. Why?
Blame it on the stressful lives we lead, the elements around, the pollution and maybe with our diets too, our skin can never match up to the splendour and beauty of our grandma and mom. But wait, all hope isn't lost. We still have a few homemade DIY tricks, one of them being the benefits of using brown sugar body scrubs.
Yes you read that right dear PYTs, body scrubs made from brown sugar, and the plethora of benefits it can bring. Read on and learn more!
Ditch the exfoliation packs
The granules of brown sugars, reddish-brown in colour can actually bring back life to your skin. For a good scrub and to do away with dead skin cells, you should have a handful of brown sugar, mixed with two tablespoons of any essential oil applied all over the body. Rub in soft, gentle and in circular motions, massaging the body with this pack. Do this thrice a week and for twenty minutes at each session, and watch how the glow comes back!
[Also Read: Potli Massage]
Minimising pores
Since sugar granules by nature are oppressive, the granules when used as a body scrub help parsimonious pores to minimize itself to a minimum. The tightening of pores means the protection of skin, and such acts helps in slowing down the process of ageing too. When skin pores are tightened and closed, one wouldn't have to worry about acne, zits and eruptions ahead, since there would be no place for the grime and dirt to hide.
Circulation of blood
Massages are a good way to enhance blood circulation in the body, and this would help keep the skin on a healthier stance too. If you would also like the longevity of collagen, skin firmness and agility to stay for more than the usual period of time, brown sugar body scrubs should be administered twice a week for twenty minutes each. Apply a little on the lips, for soft juicy and healthy lip shine!
Quench the skin's thirst
Like our internals, the skin on our body too feels thirsty, which is why hydrating the skin with brown sugar body scrubs is a must. Commercial and conventional products or services may or may not have the best effects, since most of them have acids and chemicals in them as active ingredients. This would dry the skin further, but brown sugar body scrubs that involve coconut damage toxins from the skin's cells and doesn't allow the dryness factor to manifest!
[sc:mediad]
Battling free radicals and ageing
We aren't powerful enough to stop the early signs of ageing in totality to say so, but what we could do is to fight free radicals and slow down the onslaught, thanks to the brown sugar body scrub. The sugar granules in brown sugar are rich in glycolic acid, which ensures that the skin stays in good shape for a long time ahead. And along with a tablespoon of honey and olive oil, when applied twice a week as a body mask, the skin's uniformity and colour stays intact, pigmentation issues are brought down and the tan would be gone too.
[Also Read: Brown Sugar for Remove Upper Lip Hair]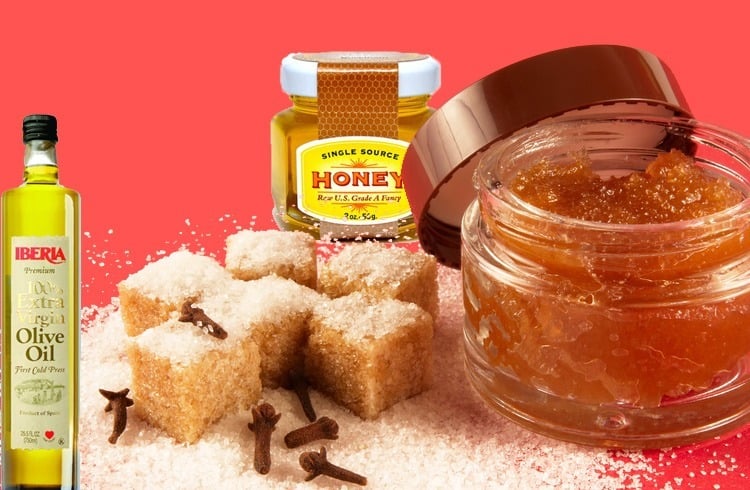 In addition to the five mentioned benefits of sugar scrubs for the body, you would also be pleasantly surprised to know that the sugar granules have an aromatic effect on the senses. A mix of vanilla essence and the sugar granules (1:1) can help with distressing and relaxation. Apply the mix as a body scrub and immerse in cold water for ten minutes pre-shower. Watch how your skin gets pampered with the blessings of brown-sugar granules and vanilla oil.
[Also Read: Alternative For Microbeads]
We hope these five benefits come in handy for you. It really doesn't take more than twenty minutes (and sometimes less) for you to create a mini-spa session at home. Enjoy!