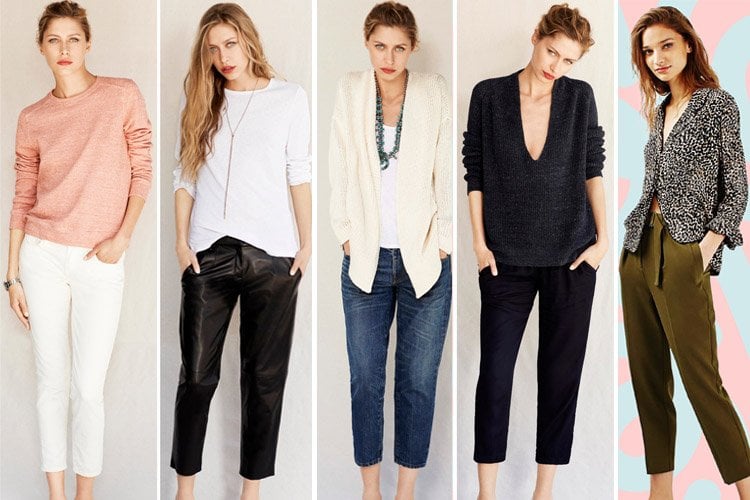 Does a capri or cropped pants makes you look even shorter? Do you think anyone who is 5'4" or under should avoid wearing a capri?
Capri or cropped pants have always been classic and essential clothing pieces for the summer wardrobe, and you can find it mostly everywhere. Yet, this never ending 'capri controversy' will keep haunting shorter girls.
Whether you should wear it or not? If yes, then how to wear them? Well, in this article let me acquaint you with few do's and don'ts to wear capris if you are short in height.
Capris are chic and trendy and because of this very reason you will see a lot of designers following this fashion. The key to pull of cropped pants or capri effortlessly, is to follow simple fashion rules and to keep it proportionate with your petite figure. Find an ideal style and size to get the best fit that will flatter your petite figure.
[Also Read: Summer Street Style]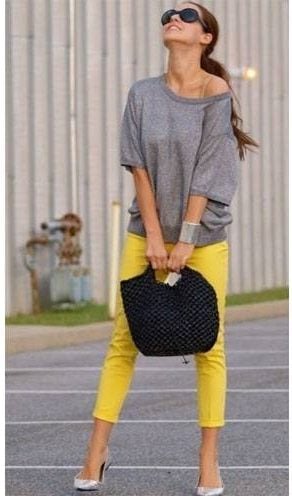 Get this straight, Capris or cropped pants do not make you look shorter than you are and this misunderstanding causes short girls to think about cropped pants again and again. In fact, there is nothing that can make you look short or tall. It's just there are few tricks that help you to look better. You just have to style it the right way.
Here are a few tips on how to style capri in a better way
Choose a capri with high or mid-rise because it gives an illusion of longer legs and balance the torso
Wear short tops to balance out the frame and skim the top of the cropped pants. A cropped pant looks stunning with a flowy tunic top or longer top if you are average height
Don't wear capri that ends at the widest part of your leg. Your capri should end at slimmer part of the leg. Avoid wearing tight capris or the one that sticks at the calf
Don't wear capris with wide leg because they draw emphasis on break line of the silhouette and will make you look stout. Wear straight cropped pants
[Also Read: Designer Tunics by Manish Malhotra]
Don't wear capri with bulky details. Avoid big side pockets, large cuffs, drawstrings or pleats.
Choose a neutral coloured capri such as black or grey. This will give it a chic and elegant look. You can go for vivid and bright colours for the top
Keep your accessories minimal such as jewellery, belts and clutch. For a chic look you can wear a statement necklace and carry a bag.
[sc:mediad]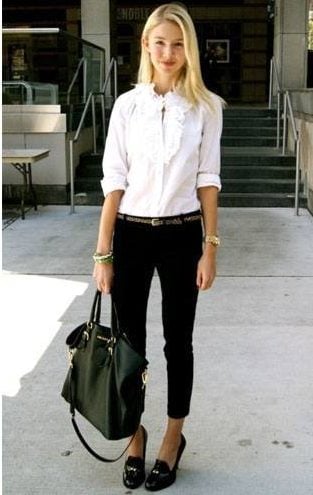 Avoid any combination that cuts the petite figure in half
Don't wear capris with large print patterns, if you have a short height
Get the Right Footwear for Capris!
As you know, capris are the best choice for spring and summer season. It is also the best outfit to flaunt your stilettos and wedges. If you think cropped pants makes you look short, there is always an option for heels. A little smart and logical trick to follow here is to pair same colour heels as your capri, it will give an illusion of long line in same colour making your legs look visually longer. To go versatile, you can also pair it up with neutral or metallic tones. However, it is not always necessary to pair capris with heels. It is more of a personal choice.
[Also Read: How To Wear Drapey Pants]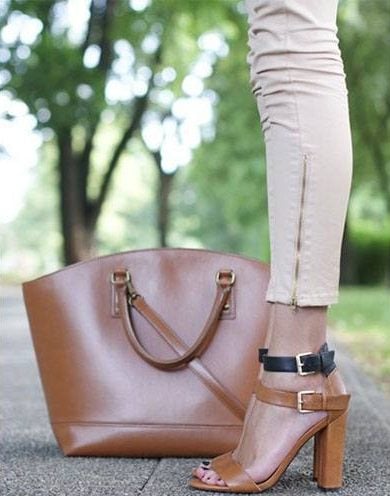 Accentuate Your Figure Shape
Wear tops that can accentuate the waist. This will bring attention upwards and will help to balance the frame. Short tunics are the perfect option for cropped pants as it is the most chic outfit and elegant to wear. If you are the Pear Shaped with short height go for capris with a straight fit as it works best with curves. If you are the apple shaped and petite, look for capris with a wide waistband and a front zip closure.  If you have a very thin frame with a short height, a fuller cut cropped pant or a cargo style capri with pockets can add volume to balance out your look.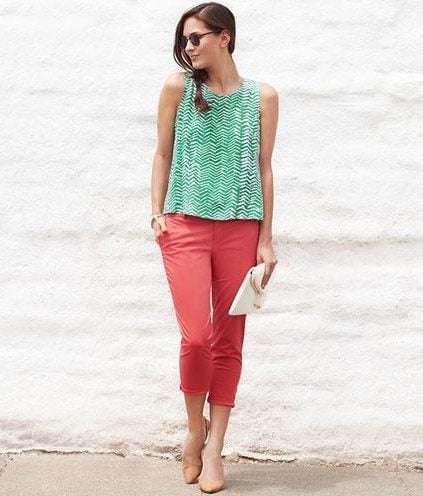 Hope by now you would have figured out that how you can style capri pants even if you are short.
Images Source: pinterest