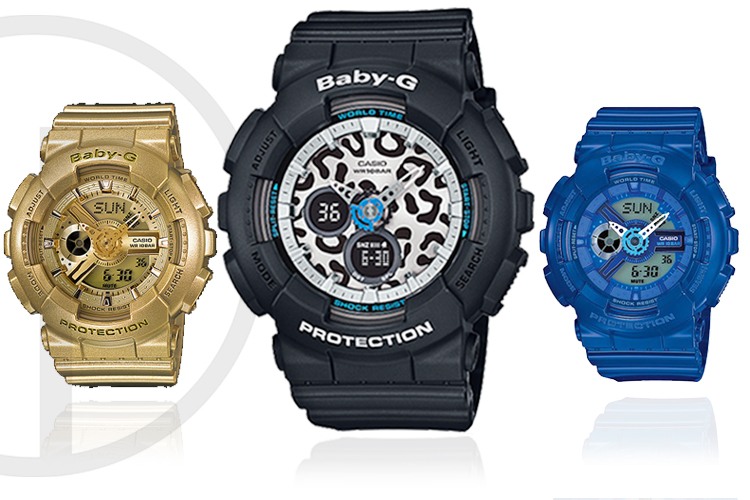 Looking for a new timepiece, ladies? Whether you're a watch enthusiast or not, it's always recommended to add a solid sports watch to your collection. And here's the best part, contrary to what you might think, you don't even need to be a sporty kind of girl to own a sports watch. That's the beauty of these beasts. Dainty little bejewelled bracelet watches might be fanciful, but a sports watch can be easy on the eyes and much more. They are sturdy, reliable and durable timepieces that'll go the distance, all the while looking pretty darn awesome.
As much as we love our Swiss tickers, when it comes to sports watches, Casiooffers a range of superb models in the 'Baby-G' collection. You can grab these beautiful babies at any of the brand's certified dealers across India. If you want to cut to the chase, head off straight to Casio Watches at Ethos Watch Boutiques for a sneak preview of the brand's most delectable delights. Before you step into the world of Casio's Baby-Gwatcheslet me just give you a little heads up: oh baby, it's a wild world! But you're going to love it, so here goes:
Casio Baby G BA-110-1ADR
Who doesn't love a little bit of black and gold for a whole lot ofcoolness? Comfortable, compact and chic, this is the timepiece you can always choose to strap on whether you plan to hit the gym or hit a party. The design is characteristically inspired by its big brother, the men's G-Shock collection. The powerfully chic design adds a feminine factor to the otherwise rugged look.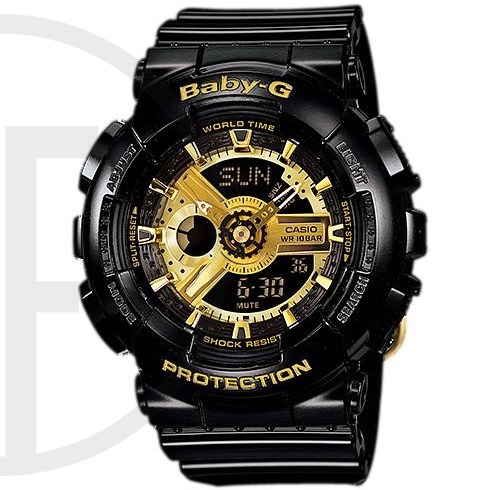 Casio Baby G BA-110-8ADR
Not a sporty girl? No matter! Casio' sports watch collection still has a 'silver' lining for you. High on fashion and high on technology, Casio watches are designed to impress even the most unassuming wearers, as you can see with this lovely little silvery spectacle. You can pair it up with solid white sneakers for a casual day, or add a bit of gold bracelets and bangles for a mix-metal look for a night out on the town. And oh, if you're ever in the mood to tell time across 29 time zones, set up to 5 daily alarms, check out the calendar all the way till 2099 or go swimming up to a 100m, then go right on ahead with this sizzling stunner!
[Also Read: Adorn Your Wrists With Luxury Watches]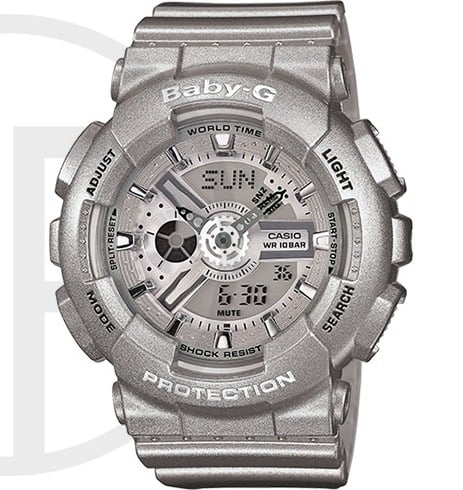 But if you're looking for something a little more bling then here's a ticker that will up your swagger to a whole new level:
Casio Baby G BA-111-9ADR
Watch or accessory, who could tell? And frankly, I wouldn't want to when I can have it all in one! Strap on this glossy little number and get ready to bring on the golden days of timekeeping in style.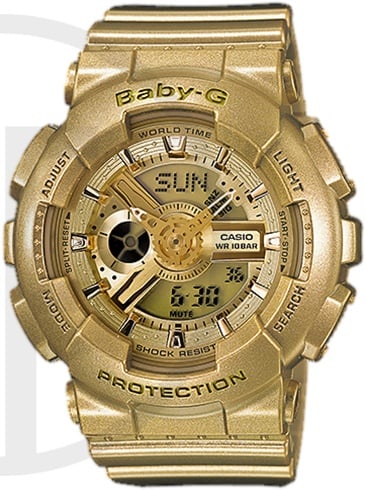 Or, if you're more of a neat and clean, no fuss kind of girl, then this pristine white beauty should do it for you:
Casio Baby G BA-110-7A3DR
The simple white finish really hits home if your style is elegance with a punch of panache. Pair it up with bright bold outfits for a colour block look or dress it down with a casual pair of tracks and a hoodie if you're out for a run. Good news for the quirky girls out there, this standard design comes in a number of colours ranging from bright yellow to black, blue, or what have you.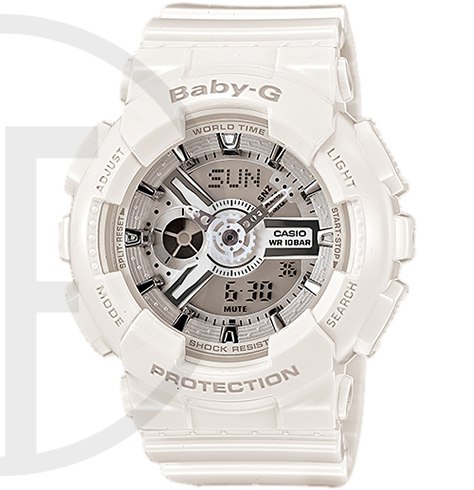 While this one's got a 46mm case size, you also have smaller 43mm variations that would be a better fit for smaller, narrower wrists. Keep it compact for a more feminine charm. Here's a shocking blue model that makes a great statement:
[sc:mediad]
Casio Baby G BA-110BC-2ADR, Casio Baby G BA-110LP-9ADR
A little bit of animal print never hurt anybody! And on this military style design of the Baby-G, the otherwise girly animal print takes on a more cargo-like look – the perfect balance of yin and yang, don't you agree?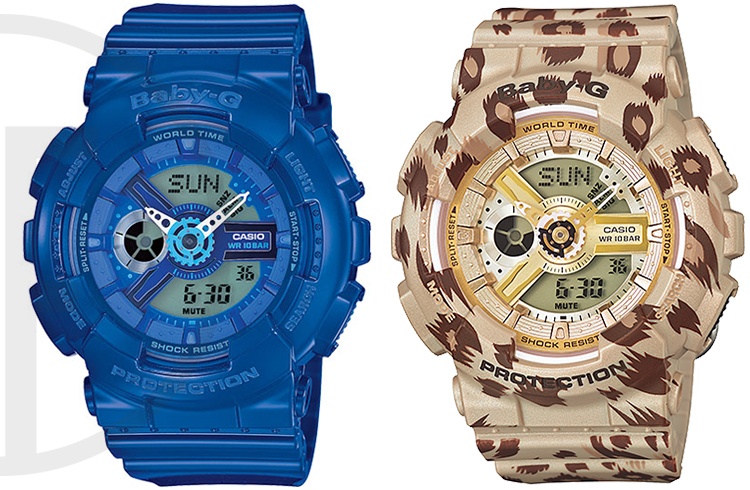 This one rocks a classic colour scheme, but Casio watches have some lovely pink & grey and white & black variations of the design if you want to go in for something a little more daring.
On the other hand, if you're not too big on the whole animal print scene, but do enjoy a little dash of the girly trend from time to time, then this model's got the right proportions for you.
Casio Baby G BA-120LP-1ADR
The black casing and strap really offsets and complements the animal print dial in a great way. And I just love the little splashes of blue on the hands and the markings, packs a little bit of funk to the look!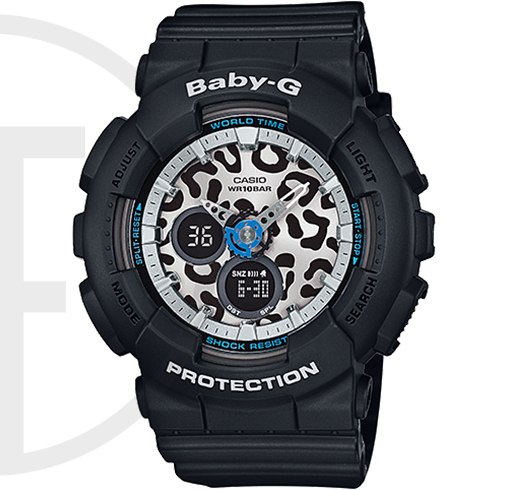 Casio Baby G BGA-160-7B1DR
If you want a more traditional look in a timepiece, then this analogue digital model is just it. Large hour markings and a smaller casing and strap that aren't as chunk as the regular models set this apart with a simpler, more subdued appeal.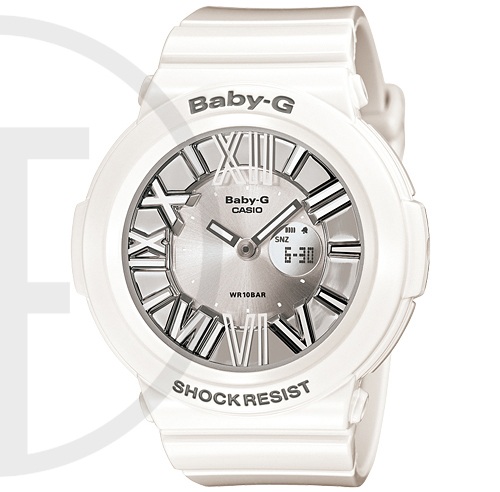 So whether you're a serious athlete, a gym junkie, a regular Jane or a fashionista, these Casio watches are sure as heck going to make you go crazy! Check out the Baby-G collection and don't forget to drop a comment with which one you love best.