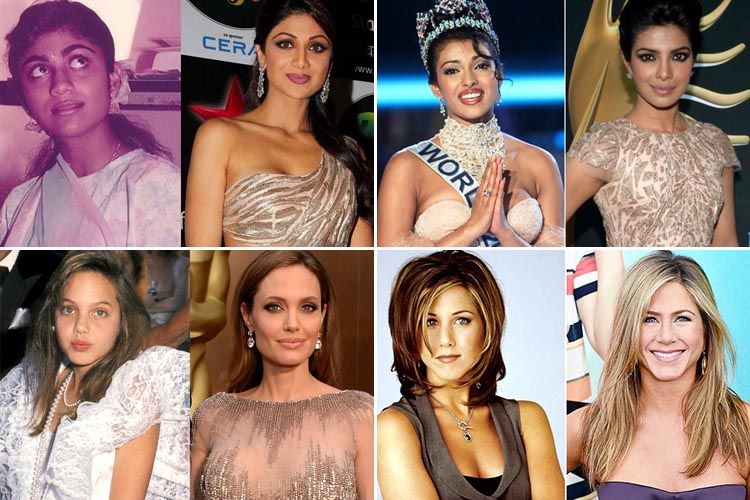 When celebrities first step into the land of the movies, they are meek and naive; they are different and not at all like what they are today. With the passage of time, not only do their looks change, but their way of acting and fashion sense changes too. In this article, we will talk about actresses who have changed for the good (or the bad!) over the years.
Let's start off with our Bollywood beauties:
The Bubbly Preity Zinta
When the fresh-faced Preity started with her first major debut film Soldier, everyone was wowed by her bubbly face and cute dimples. Even though her first movie was Dil Se, her cameo was hardly noticed. Over time, she started doing some very hard-hitting movies like Kya Kehna (One of the first Bollywood movies to talk about pre-marital sex and teen pregnancy). She is hardly seen now, and in her last movie Happy Ending (again as a cameo), she wowed us all with her beauty. Preity, we want you back!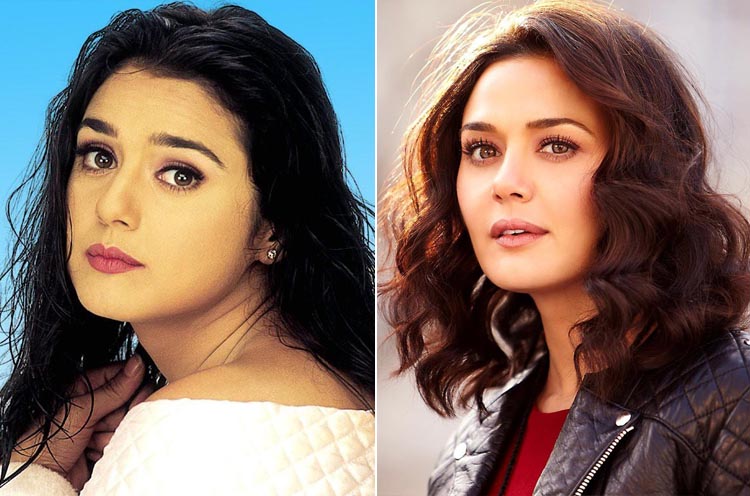 The Miss World, Priyanka Chopra
The army brat didn't ever think of a career in movies but when she won the Miss World crown in 2000, she slowly paved her way into Bollywood. From tacky costumes in movies with a bad storyline to winning the Golden Globe Awards for the American show Quantico, Piggy Chops has come a long way and we are so proud of her transformation!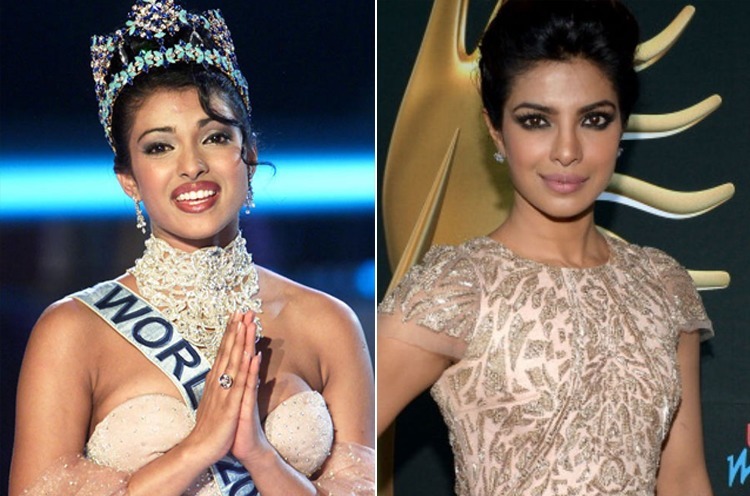 The Always Beautiful Katrina Kaif
She started off by walking on the ramp – her style very raw and common. But as she started doing more movies, this Indo-British beauty evolved as a star and a fashion icon. Just look at the humongous change in her fashion sense!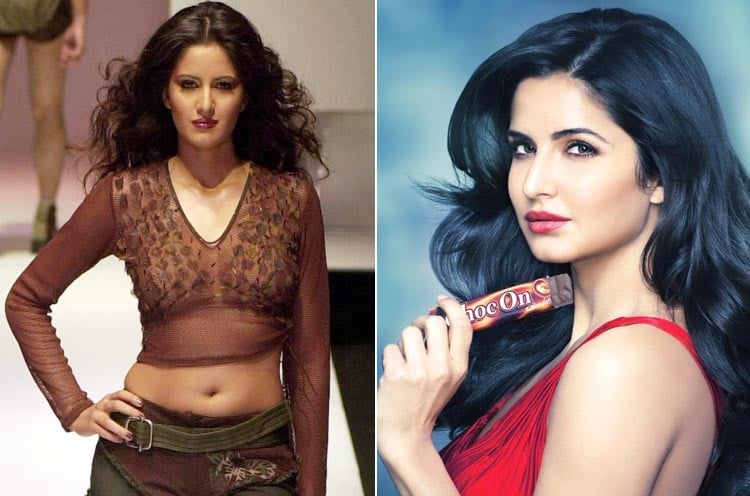 The Beboliscious Kareena Kapoor
When Kareena Kapoor hit the screens with her debut movie Refugee, not many people thought that she could be the reigning queen of Bollywood one day. She was podgy and it was not until Tashan that she actually popularized the concept of Size Zero in Indian movies. A fashion icon now and married to Saif, Kareena Kapoor Khan still manages to turn heads with her impeccable style.
The Stunning Aishwarya Rai Bachchan
It was 1994 and Aishwarya Rai did the world proud by winning us the Miss World crown. The blue eyed beauty has changed over the years and is now married to the Bachchan scion. She even has a kid, but she never manages to stun us with her beauty, elegance and grace. Keep reigning Queen A!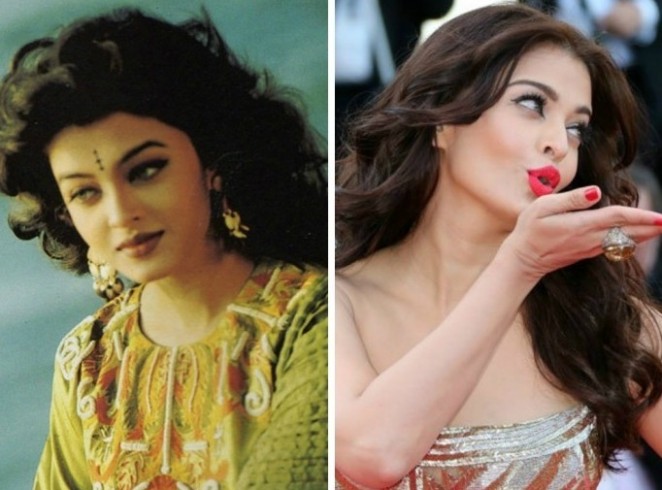 The Fitness Queen Shilpa Shetty
She makes us all envious with her svelte figure and amazing lifestyle. But Shilpa Shetty did not have an impressive beginning. She was an actress who didn't get quite popular in the beginning and her plastic surgery was thankfully not botched up and after that there was no looking back for her. Though she isn't into movies right now, her marriage with businessman Raj Kundra catapulted her into the business of Indian Premier League cricket. She spends most of her time and energy in IPL now.
[sc:mediad]
[Aso Read: Bollywood Celebrity Gym Pictures]
Now that we have most of the Bollywood ladies covered, let's talk Hollywood:
The Very Cute Drew Barrymore
Drew started off her career as a young girl in the movie E.T and she still is appearing in movies. Over the years, Drew has remained almost same – her cuteness still remains and she is still adorable!
Tomb Raider Angelina Jolie
Angelina Jolie's bee-stung never ever changed and even now with six children in her brood and a double mastectomy, the beautiful woman still manages to look gorgeous.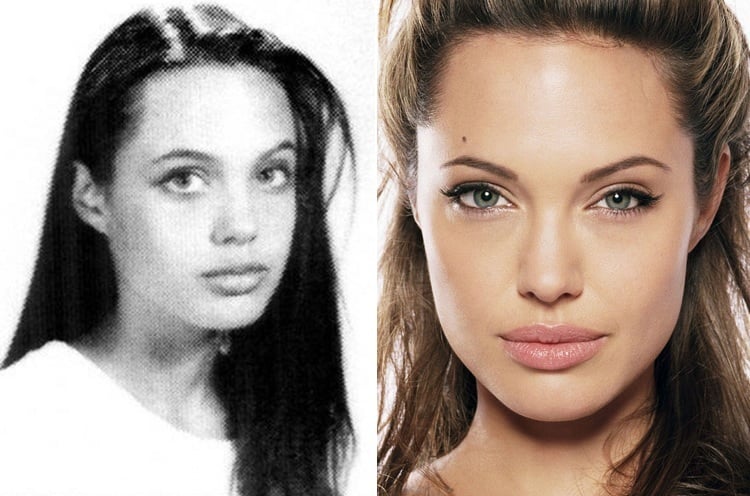 Jenny On The Block, Jennifer Aniston
[Also Read: Jennifer Anniston Hairstyle]
Jennifer Aniston's signature hairstyle never changed and now with a F.R.I.E.N.D.S reunion just around the corner, we can't wait to see what Jenny has in store for us!
Our actresses have aged so gracefully that it isn't even funny! We hope we grow old as beautifully as them!
Images Source: pinterest.com