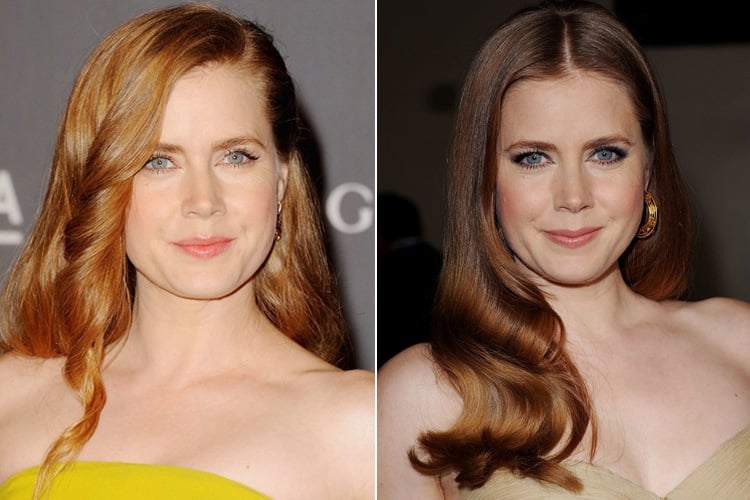 Celeb life is always fascinating- while one day we are talking about the new Hiddleswift lovebirds, the other day we are astonished to see how Rihanna changes her hair (Is she a chameleon?) or we are all ears about the big Kimye reveal.
[Also Read: Top 5 Celebrity Hairstylists Who Are Worth Following]
Celeb makeovers are all over tinsel town and we love to see the new person that emerges from the old celeb we know. Among all the kinds of transformations, celebrity hair transformations are the most common (of course!) and every day Perez Hilton or the Sun or the Daily Mail will have hair transformations before and after. In tinsel town, this is actually quite common.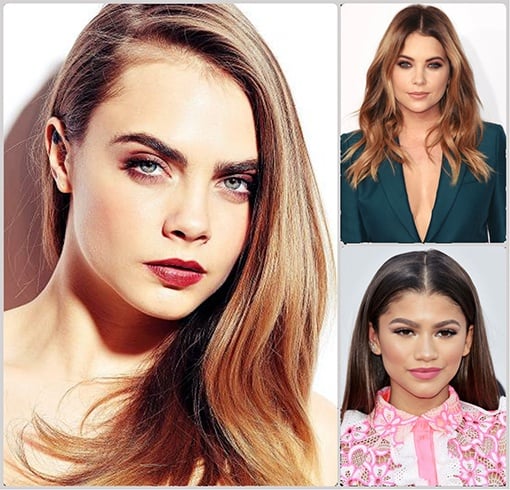 Celebrity hair Makeovers
In this article we will talk about boldest celebrity hair transformations and see which of them went well with us and which of them went kaput.
Ariana Grande
We have only seen her in her ponytail and she never seems to change that look. In concerts, in her Instagram feed and everywhere else too, we can see her signature long ponytail swinging. She confused all of us when a little while ago she debuted her bangs on Instagram. Needless to say, she still looks gorgeous!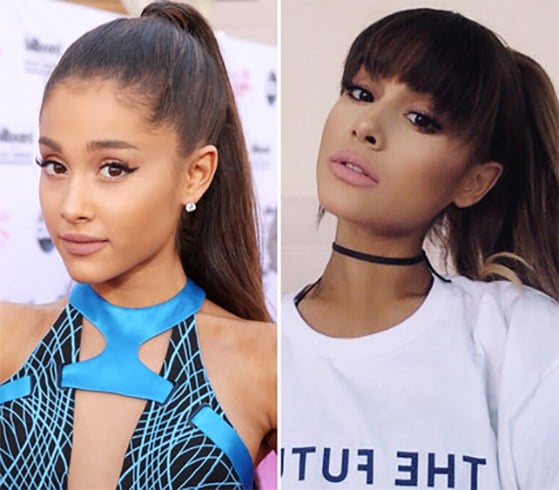 Emma Roberts
We love the Scream Queen, and we love her even more after she came out in the open with those reddish blonde highlights. The colour suits her so well. Guess, we love the Scream Queen's fashion sense in real life!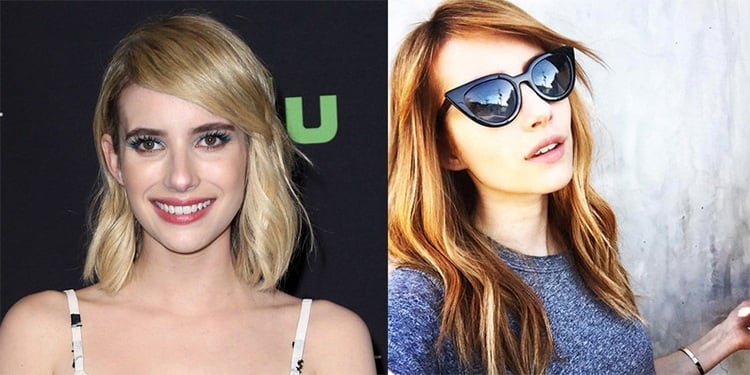 Kylie Jenner
The little one from the Kardashian clan is a queen when it comes to hair colour transformations. One day you will see her in platinum blonde locks and the other day she transports herself to the dark side. One thing is clear though, when it comes to celebrity hair makeovers, Kylie Jenner takes the crown. Bow down!
Take a look at her insane transformations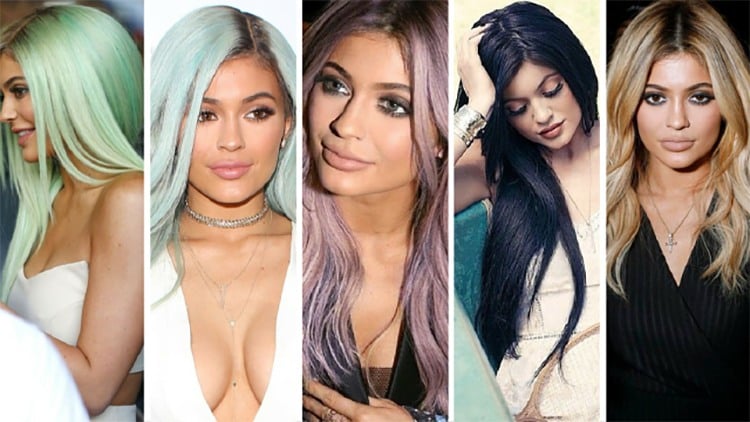 Rihanna
If Kylie needs to be given some competition, only bad Girl RiRi can do that. Rihanna has had some pretty insane makeovers too and the paparazzi is always on their toes, trying to find out which new hairstyle she has up her sleeve this time.
[sc:mediad]
Rihanna also manages them pretty well and looks swell in all her hairstyles. We wish we were that lucky! One bad haircut and we are literally ostracized in the society!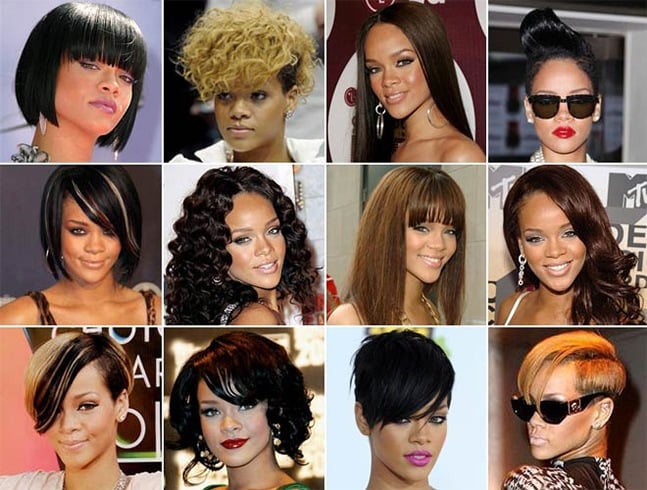 Cara Delevingne
Supermodel Cara has not had drastic makeovers and we love her for that! Unfortunately, at this time's Comic Con, she decided to ditch her blonde hair and come up with a totally new and dusty blonde hair. She looks gorgeous though! Here are some of her looks from various runways. She is a master makeover and still manages to look amazing!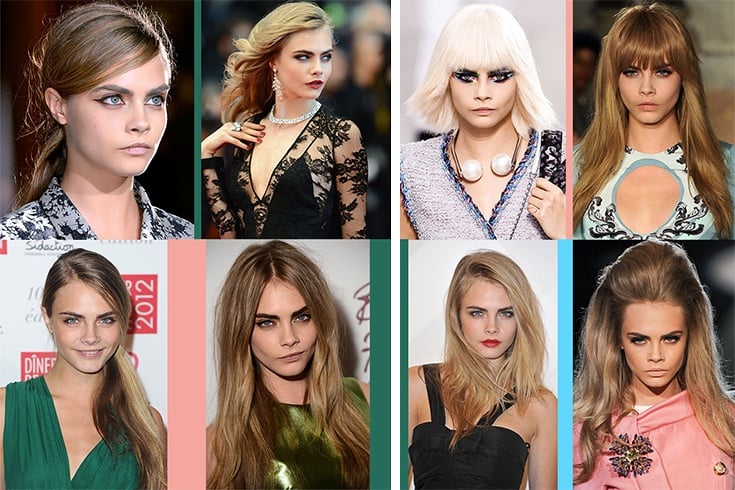 Sara Hyland
The Modern Family star has beautiful style and she manages to look good in almost anything. The young actress has always been sporting dark hair but recently she was seen in ginger brown hair.
No prizes for guessing who inspired her (Ginger Spice, anyone?)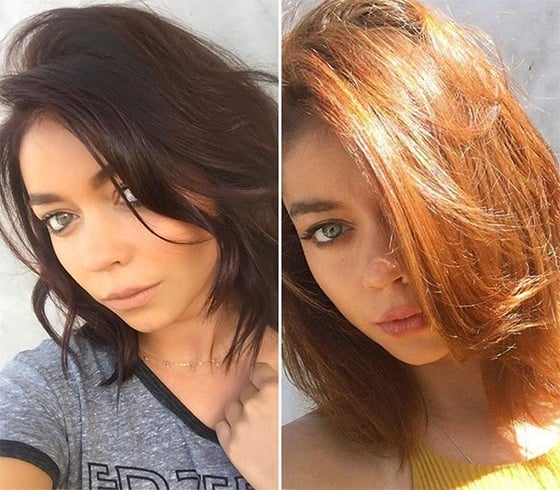 Joe Jonas
We know you guys must be cribbing how there are no men in this list. So here's something to feast your eyes on- Joe Jonas and his strawberry blonde hair. He showed off his light locks at the recent Kids' Choice award and we love it! Among all the Jonas brothers, Joe is officially our favourite!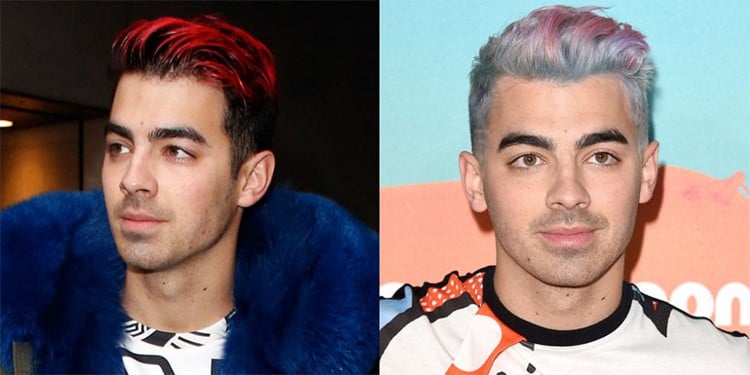 Kim Kardashian
The Kardashian clan is not afraid to take risks and they love to experiment with their hair. We have seen Kim mostly in her dark hair but in honour of the Paris Fashion Week Kim was spotted in a platinum blonde bob. She did shock everyone with her hairdo!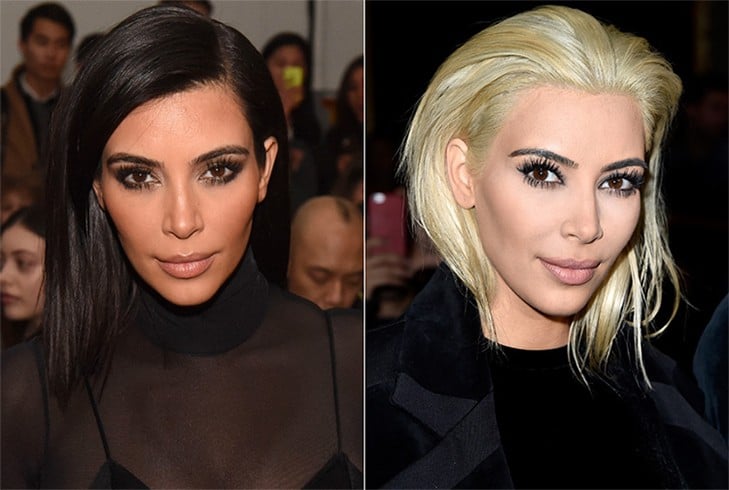 Ariel Winter
Another Modern Family star, Ariel has been a very vocal and bold actress and we couldn't love her more for her new strawberry locks!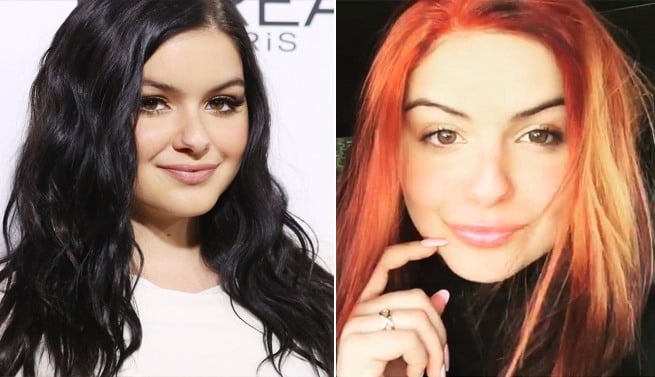 There you go- Our list of amazing A-list celebs who took celeb hair transformations to the next level. Remember- don't forget to be confident while showing off your new locks!
Images Source: pinterest.com