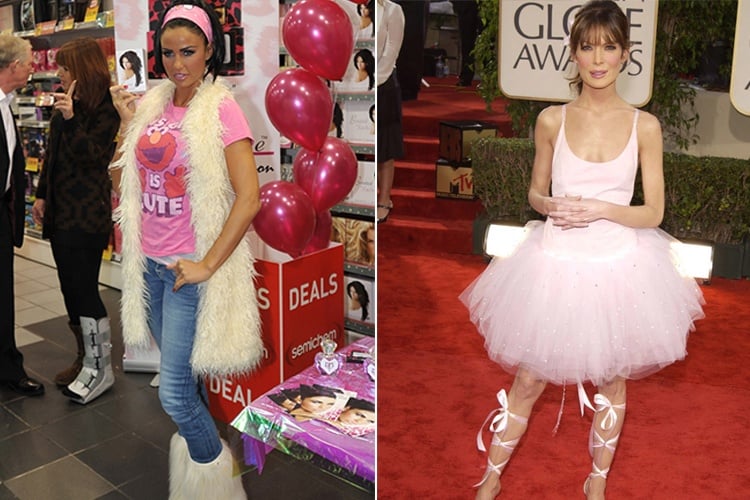 There are trends that wow us, and then there are worst fashion trends that make us wonder, why god why! We are sure you too may have come across plenty of worst fashion trends, maybe on television, somewhere online, maybe at some fashion or film award show and more, and you too may have questioned your senses. Here are a couple of what we call the worst fashion trends, which make us question, why waste cloth? Take a look!
[Also Read: Worst Of Bollywood And Hollywood, R.I.P Fashion 2015]
Fashion Disasters And Trends That You Don't Want To Be Caught In
They say the 90s were when fashion trends were mostly disasters, but guess what, the style of the 90s is making a comeback. Talking about fashion disasters and worst fashion trends ever, here are a couple of not so hip styles that you would want to emulate.
1. Sorry But What On Earth Is This
You know how we love our accessories, bags of course being the most sought after, more than shoes at times. But come on, would you even want to carry this one with you, even at a theme party? Why on earth would someone think of this statement to make. Hideous as ever!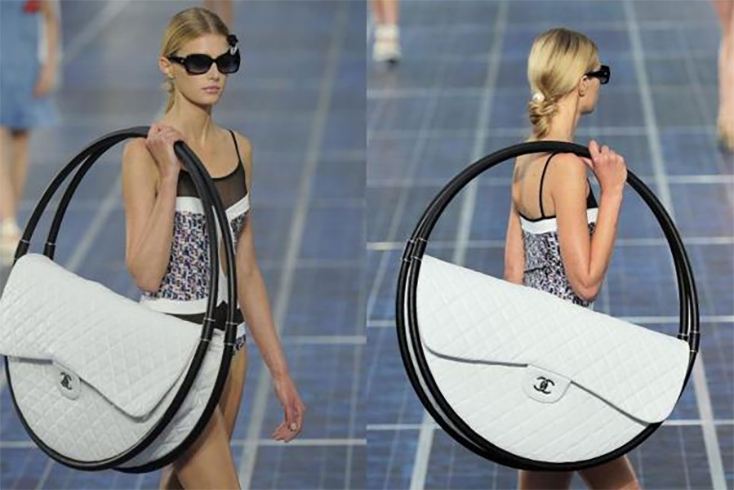 2. Crocs Were A Shame
Shame, shame and more shame, but we all had a pair of them, let's admit to this fashion disaster as well. Crocs look cute on toddlers and little one's in their pig tails and ponies. However, with almost every age group wanting a pair, because they saw some celebrity wearing it, it turned out to be hideous as a statement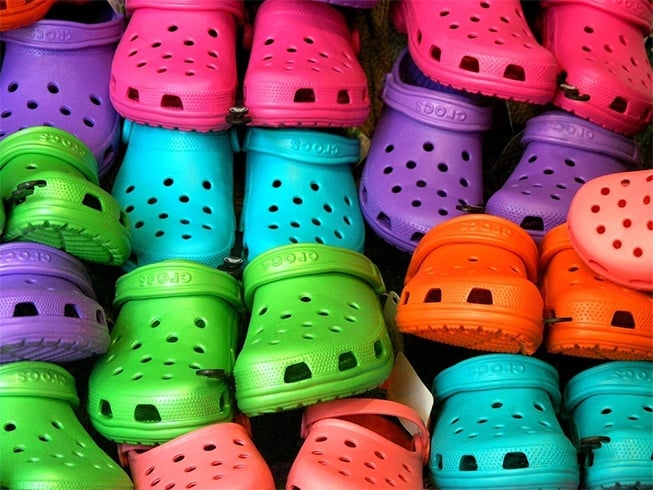 3. Why Lara Why?
Ok, so a tutu is a cute outfit for ballerinas at their studios and when performing, and not for everyday wear and certainly not when you are at a formal event, a social gathering or on the red carpet. Here's what not to wear Lara, you don't wear a ballerina tutu and expect to win an award!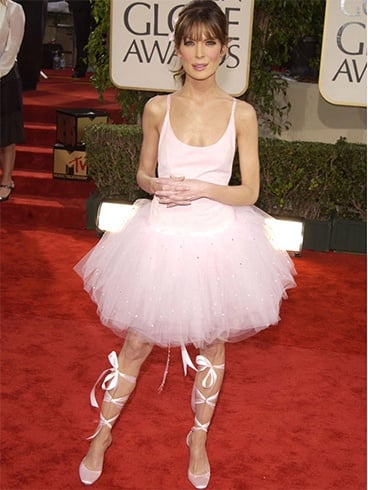 4. Low Rise Jeans
Back in the late 90s and the early 2000s, low rise jeans were very popular amongst the clan of fashionistas. Why did it turn out to be a horrible trend? To begin with, designers made them for the petite and skinny PYTs alone; it became so trendy that women in all body frames and sizes wore them too. We aren't body shaming here, but we blame the designers that thought 'one size would fit all'!
[Also Read: Diet Disasters: Say No To These ILLOGICAL Diet Trends]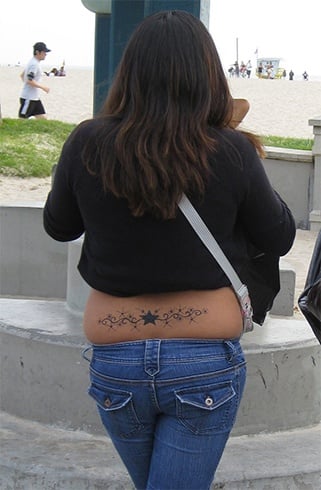 5. Tiny Isn't Right Always
There was a time when Urmila Matondkar flaunted the tiny backpack to all her shows, movies and interviews, and then it became a rage. Once again, it looked hideous to see people carrying tiny backpacks to marriages, events, meetings and parties- it just didn't fit the mood or the occasion!
6. One Of Them Please
Either your sandals or your socks, not the two! Now we have seen the worst of fashion statements come and go, and some quite hideous and disastrous by eminent designers on the ramps too. Socks and sandals? Why, who and what! Enough said!
[sc:mediad]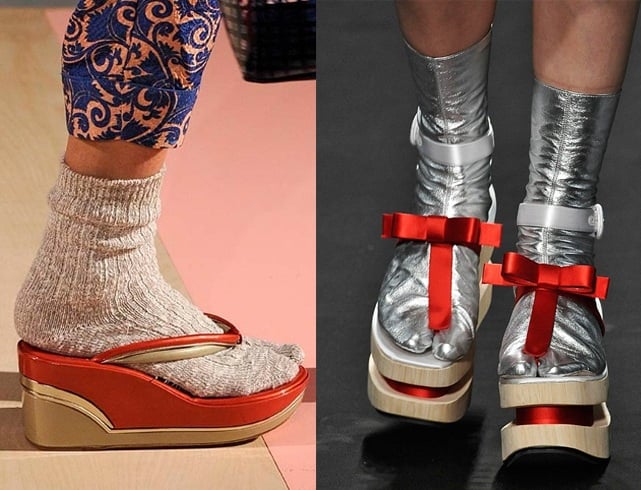 7. We Didn't Expect Kim To Do This
We follow you Kim, we love you Kim, you are an idol for most of us Kim and this is what you do? Who ever thought of making you wear a peplum pant with a tight top? So unflattering and doesn't fit your persona too.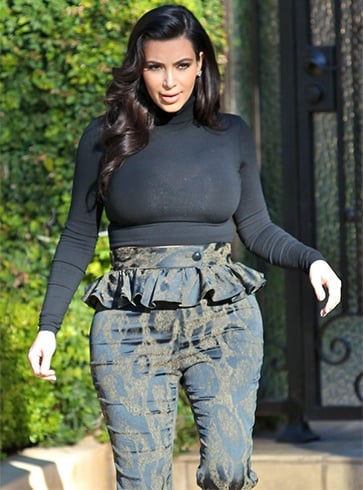 8. Plumping Up Those Lips
There was a time when the duckface wasn't too pretty as much as it is in vogue today, but the plump frog lip was a rage. From botox to silicon, women injected almost anything and everything to make their lips look super full- beats us as to where was the essence of beauty in it. Our take on this rage – bad fashion sense and bad trends we are happy doesn't stay today!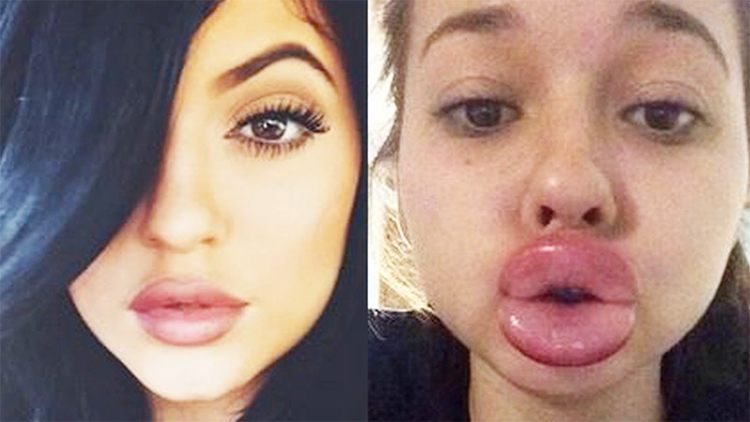 9. Boots With Fur
We shall blame socialite and reality television star Snooki for spoiling the world on this trend, which was a total disaster. Fashion fur boots or whatever, made hideous statements when worn by women across the globe.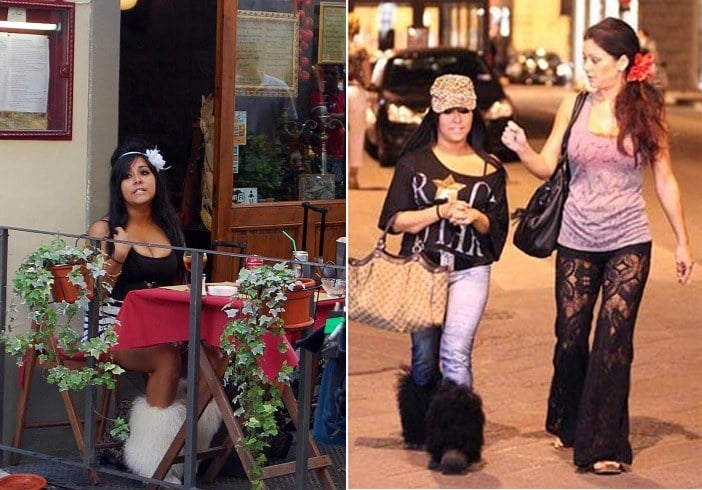 10. Good Girl Gone Fashion Ugly
RiRi made an appearance in an oversized layered evening cocktail gown, and we went blind. Enough said, Rihanna, you of all the celebs could have done better with not displaying such bad styles.
[Also Read: Celebrity Hair Disasters – Bollywood & Hollywood]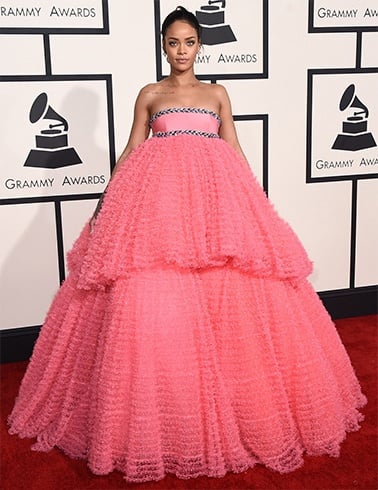 We hope you got it, because we showed you how not to dress and that even with the best designer's help, a day of bad dressing sense does happen to the best!
Images Source: pinterest.com