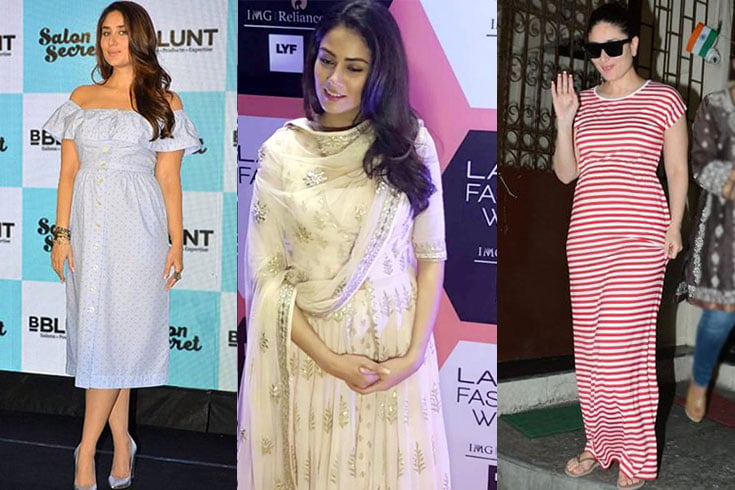 Looks like Bollywood is really blessed this year. Kareena Kapoor Khan and Mira Rajput are mommies to be and they are quite fashionable. Bollywood is now going to have another Khan and Kapoor added to their long list of clans.
Kareena and Mira are in fact the epitomes of pregnancy fashion. Inspiring hundreds of mommies with their impeccable styles, both the mommies-to-be are handling their pregnancies' pretty well and we have enough proof of that! Just look at the way they are effortlessly dressed up. Whether it's a dinner somewhere or a fashion week, we are seriously envious of how both these ladies are handling their pregnancies!
[Also Read: Hollywood Celebrity Mother And Daughter Pairs That Showcase Updated Chic Trends]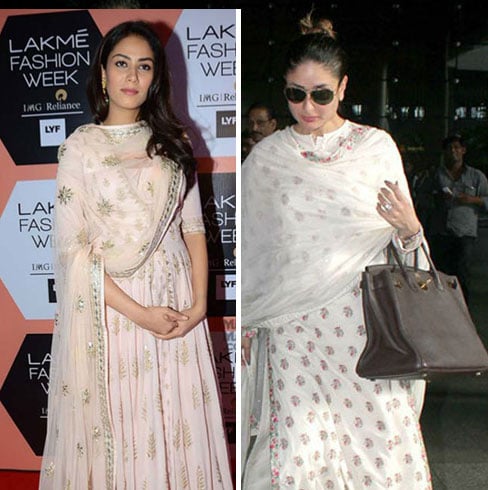 Most of us will agree that maternity fashion is a little difficult to master. There is so much going on with your body that it becomes difficult to concentrate on a particular area. The best thing is, the fashion world has become more accepting towards expecting mothers and plus size maternity clothes are actually pretty fashionable these days. From maxi dresses to comfy and stretchy skirts, mommies to be have quite a few choices when it comes to selecting fashionable maternity clothes.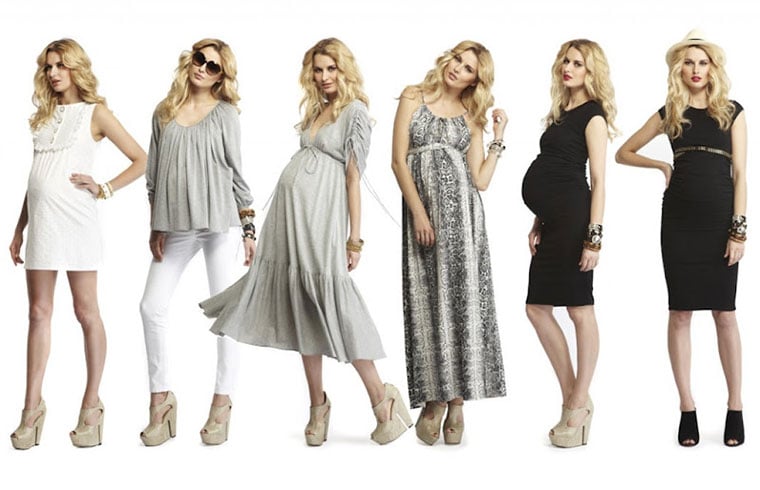 We all agree that maternity gowns are the easiest things to wear and are undoubtedly the most comfortable ones too. But if you really love some good fashion, Kareena and Mira will give you some serious pregnancy glow goals. If you are looking for pregnant woman fashion, you wouldn't have to venture far because these two ladies have some amazing apparels to make your look your best.
Let's Check Out Bebo And Mira's Styles:
Our very own Bebo had a tremendous fashion overhaul. Not only did she change her weight, but her style has transformed too. She dresses up most fashionably now that she is endorcing some pregnancy fashion. In fact, she makes even a common top and denims look oh-so-classy!
We picked out our favourite looks from the time Kareena has had her baby bump. Warning: She couldn't look better!
Mira Rajput always looks adorable. Anything and everything that she wears makes her look supremely cute.
Let's Check Out Some Of The Styles That Bebo And Mira Have Been Sporting:
Kaftan Dress:
Kaftan dresses are really comfortable and pregnant mommies would love to have that level of freedom when it comes to airy attire like this. Kareena seems so much at ease in this kaftan that we would like to tell all mommies-to-be to take cues about pregnancy fashion from her. Here are some kaftan looks for pregnant moms:
[Also Read: Most Stylish and Fashionably Fit Bollywood's Moms]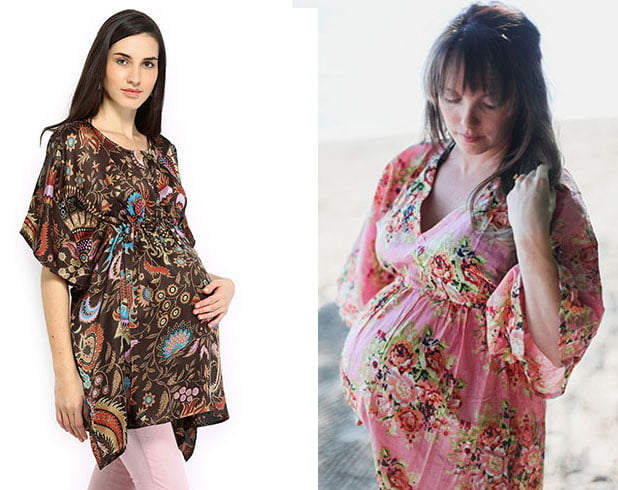 Maxi Dresses:
Another one of our favorite dresses are maxi dresses. Longer dresses give you so much more freedom of movement and it's always easier to support your bump when you have a dress like this.
Here is Kareena Kapoor Khan wearing very comfy looking Red and White striped Maxi dress.
[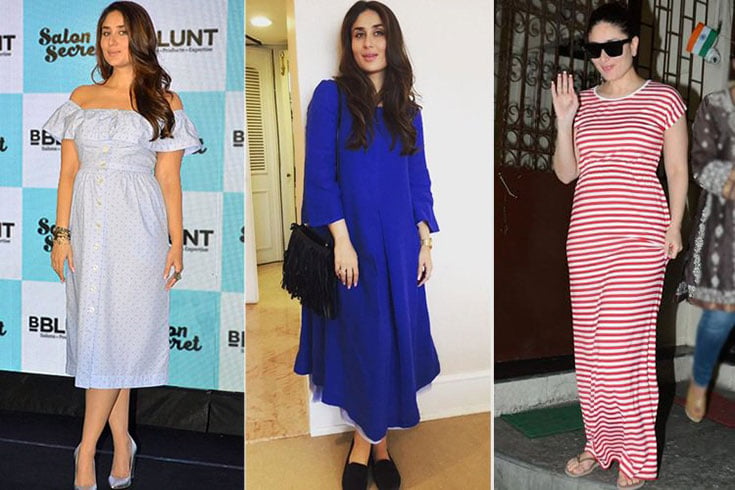 ]
Here are some maxi dresses that you can buy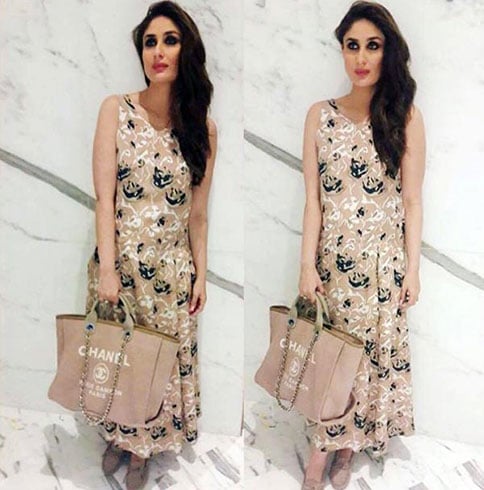 [sc:mediad]
Long Salwars:
This one is for Mira Rajput. Though we have seen her stylish side often (on Page 3 and on Shahid's Instagram), Mira is very camera shy and we hardly get to see her pretty face. After her unconfirmed pregnancy rumours (Mr. and Mrs. Shahid Kapur are yet to confirm their little pea in a pod), Mira can hardly be seen. But we were fortunate to glimpse her and her baby bump at the recent Lakme Fashion Week. She wore a long and flowing salwar that looked perfect on her. Since the rumour mills were already churning so hard, we couldn't help but notice her carefully hidden baby bump!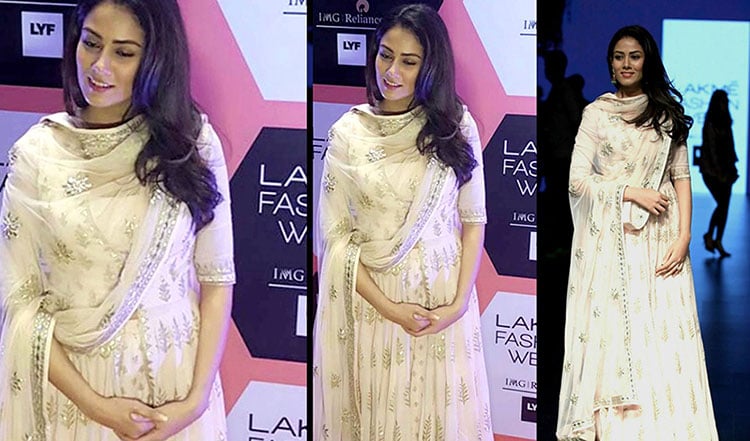 Mira and Kareena, the world is waiting with baited breaths for your little bundles of joy! Let's hope we get to see them pretty soon. And till then, keep rocking some amazing pregnancy fashion and inspire all those expecting mothers out there!