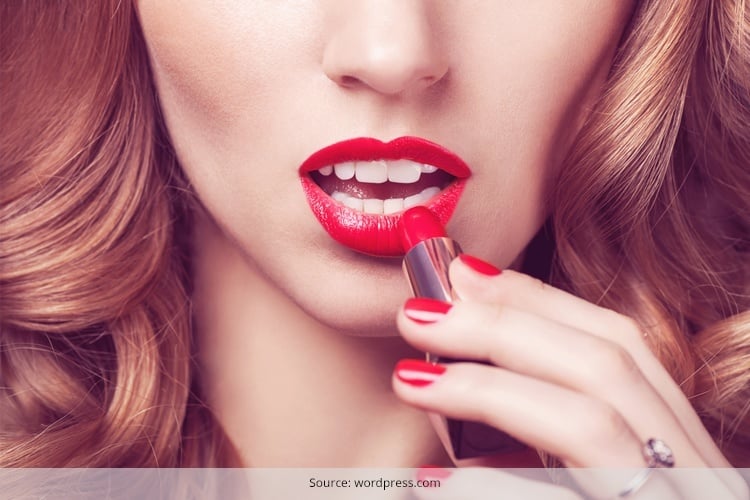 Someone once asked me can you get ready in 10 minutes? To which I answered, of course yes! All I have to do is change my outfit, straighten my bangs and add a pop of colour onto my lips. All this in under 10 minutes is a seemingly possible task.
But with every ease come a bunch of difficulties. And for people who wear lipstick on every day basis, the below mentioned problems will be every day challenges. And we are pretty sure that you all will have a good laugh at this!
[Also Read: Ultimate Lipstick Shades For Red Dress]
Let us begin!
1. Application
You should have nailed the application by now. But did you?
2. Having Lunch Is A Task
If you eat sandwiches, subs, khati rolls, puffs, burgers or wraps for lunch at workplace, then eating them AND keeping your lipstick intact will be an every day battle.
3. Re-application
And if you fail to keep your lipstick intact, 5 minutes of your break will go in re-application of the same. Sigh!
4. Kisses Turn To Air-Kisses
We love kissing our friends on their cheeks. But thanks to pigmented lipsticks and their 8 hour stay, kissing your best friend on the cheek will soon turn into a nightmare.
[Also Read: Lipstick Brands Used By Celebrities]
5. Shopping
Oh God! Don't even tell us! Wearing fitted kurtis and looking pretty is our motto. But trying the same at trial rooms with lips full of fresh lipstick is pure horror. You can either mess your lipstick or your hair. And we know which one we opt for!
[sc:mediad]
6. Matching
Matching your lip liner with your lipstick is a task within itself. But thanks to the fashion fads now people are matching their nails and lips as well. Does anyone have an idea how difficult that is?
7. Loose Caps
Do you know what is a suicide mission? It is carrying your favourite lipstick with a loose cap in your bag. No matter what you do, the cap will come undone and destroy the inners of your bag. Sigh!
We are pretty sure that every single one of you has faced these struggles. Do you have any other stories to share?