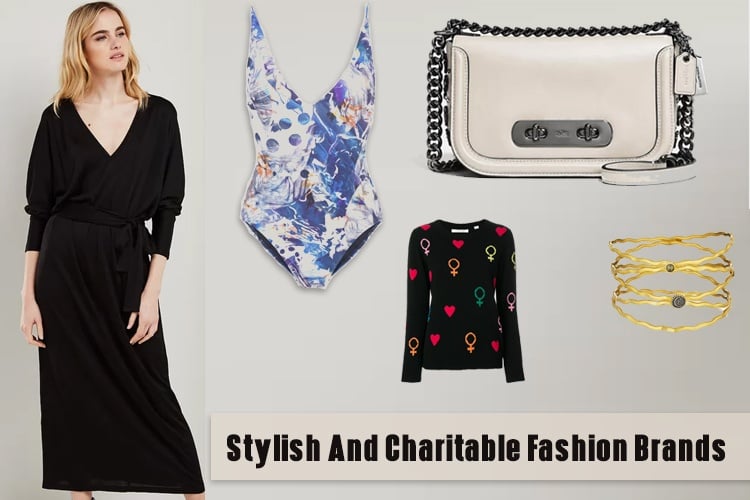 Today we would like to speak about The stylish and charitable fashion brands that give back too. These are large brands that not only adorn us fashionistas, and from across the world, but they also are giving back to society to do their own bit. The aim and idea is to have sustainable fashion for their consumers, and some big brands mentioned in this list would be ASOS, Stella McCartney, and Monsoon along with many other more. They are either donating their proceeds from sales to various charities or are involving themselves with projects such as women empowerment, girls education and more. Take a look now at The stylish and charitable fashion brands that give back too. Please read on and get inspired.
Sézane Demain
Ever since the success of the LA FEMME t-shirt, where every pie of the profit went to the UN WOMEN, Sezane Demain has been working had to help with women's rights from 2010. the brand has helped set up projects which educate people and create more awareness on women's right, economic autonomy, and political stands. Sezane thus marked the fifth year anniversary by launching Demain. This is a charity which will help Sezane raise more funds- around a million euros this year. Each of the amount collected would be given to very concrete projects, namely culture, education and equal opportunities for women around the globe.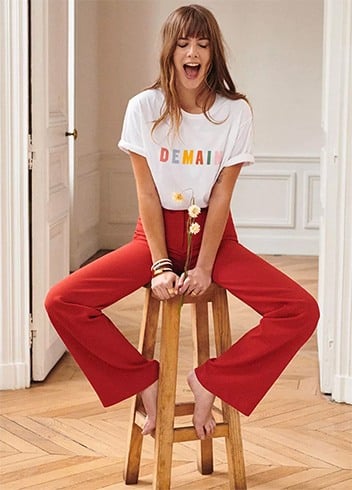 Maje x Greta Bellamacina x Women for Women International
With a new pop up store launched on Regent street, Maje has a lot to celebrate. But Maje does not stop just there; a collaboration has been made with Greta Bellamacina, a British poet. The poet's handwritten poems would be embellished on a couple of holiday gifts which are limited edition and would be available at the pop-up store set up by Maje. The profits and proceeds from the sales would go to the esteemed Women for Women International.
Ninety Percent
Amongst the many Philanthropic fashion Brands around, one would have to mention the name of Ninety Percent. It is all in the name here, say experts. Ninety percent or 90 percent of the proceeds from all their sales would go to charities and charitable causes. The proceeds are also sent out to benefit the craftsmen in Turkey and Bangladesh for every piece they create for the brand. Ninety Percent was launched this year with a minimal collection. They have wardrobe staples, unfussy materials, but casual and very chic dressing styles too.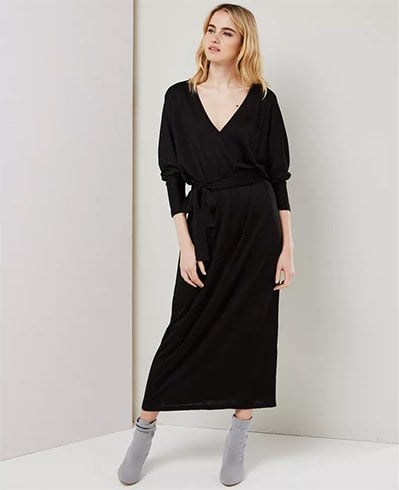 H&M Conscious Collection
While talking about sustainable fashion we must mention the H&M's Conscious Collection. The collection is all about repurposing clothing styles and fabrics. It is said that around twenty-six percent of all their clothes are made with materials that are sustainable, and this is a goal they plan to increase year after year.
ASOS Made in Kenya
The esteemed Made in Kenya collection is a class apart and ASOS' design team now has joined hand with the Soko Kenya initiative. This is a charity that believes in producing fashion which is ethical, but they also at the same time would like to tackle issues pertaining to a social level. Some of the issues that they want to focus on are AIDS, prostitution, unemployment etc. In the SS17 collection, one got to see a lot of drawings done on their creations from children in local primary schools. These were drawings that were printed on t-shirts and kimonos.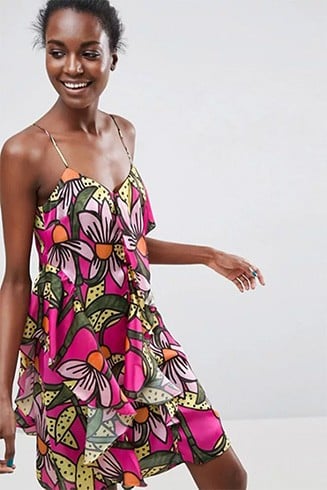 Farfetch, Chinti & Parker, and Women 4 Women
Chinti & Park, E-tailerFarfetch together have made a collaboration with the non-profit Women 4 Women- a trio which is dedicated to supporting women all over in the name of equality and gender equality.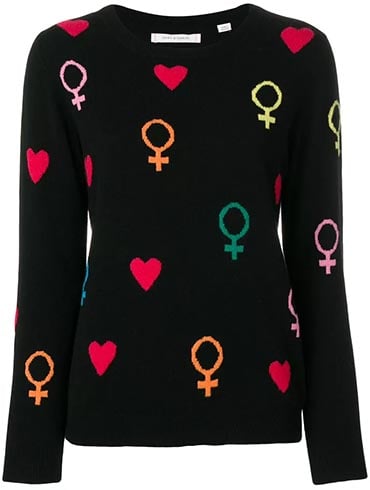 Coach
From New York, Coach is well known for the accessories and bags it brings out. But did you know that amongst the many brands that give back to the community, Coach is one of them. They have a partnership in place with Step Up. Step Up helps fight for teen girls and their right to education, amongst communities and for communities with low resources. The main aim here for Coach is to help put as many teen girls as possible in touch with powerful women who would mentor them.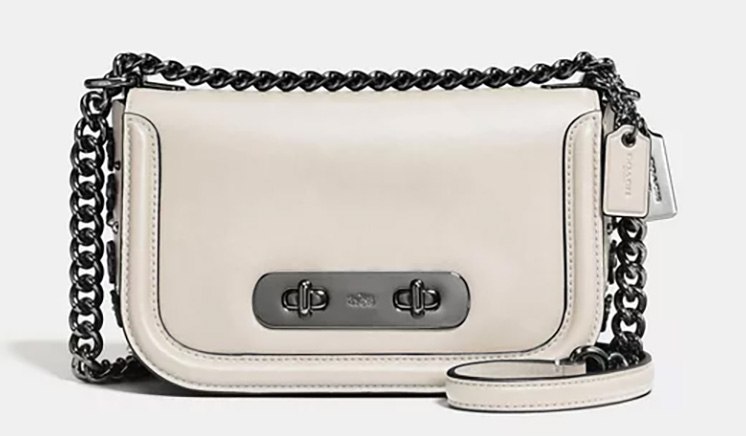 Kate Spade New York
Kate Spade New York's approach is different, and they don't only believe in per product donation. The brand has started out the On Purpose initiative and has ethical integrated suppliers in its chain of production. ADC is their Rwandan supplier. The company is owned by the employees itself and gives full-time jobs to more than one hundred and fifty people. The work hours are eight hours a day for five days a week throughout the year. Salaries are at par the best, and they have other benefits roped in- sick leave and paid leave, paid maternity leave as well and health care too. It is said, at ADC, ninety-nine percent of women working there are aged between eighteen years of age and sixty.
[sc:mediad]
YOOX x We Are Handsome
YOOX.COM launched an exclusive collaboration this time, and they promoted the famous YOOX Loves The Reef swimwear collection. This would be a charity aimed at preserving, restoring and supporting the Great Barrier Reef of Australia, which is one of the seven natural wonders of the world. You can check out the project coming to life on YOOXYGEN, which is its environmentally responsible destination.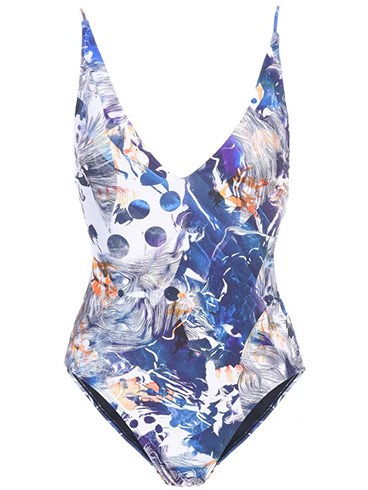 Matt & Nat Hope Initiative
Matt & Nat is a vegan company and a fashion brand which has its links tied with many charities collaborated with the Hope Bag. The main aim here is that with every bag you buy or every purchase you make, one hundred percent of the proceeds would go to charity. You will see the list of charities they have supported and support from the drop-down on their page where the products are displayed. Some of the charities they are with are Girls Action Foundation, Water.org and Friends of the Earth too.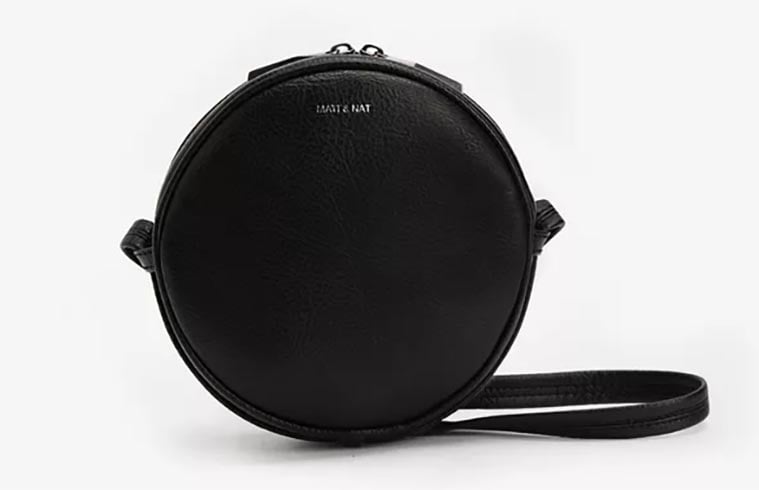 TOMS
One of the many brands that give back to the community, TOMS is a philanthropic fashion company that uses accessories and footwear to give to the needy. They utilize the ONE FOR ONE brand, which works by donating shoes, eyewear and even clean water to those in need. This is for every purchase made through TOMS.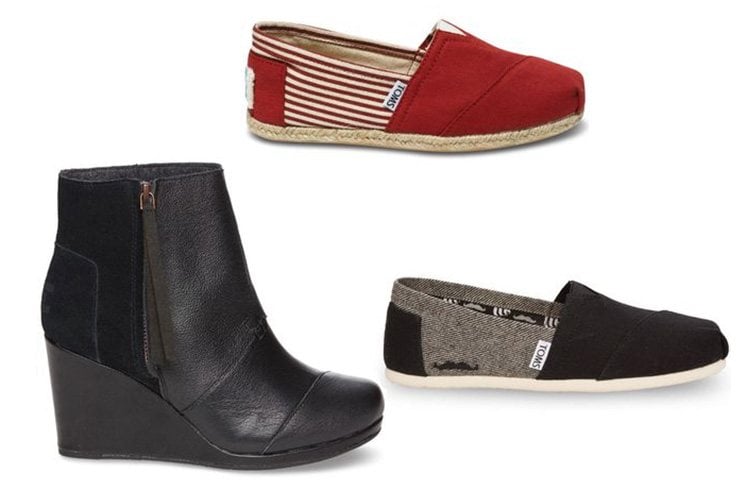 Fashion Project
Christine Rizk and Anna Palmer founded the Fashion Project. They hope to use their brand of fashion for good. This is an e-commerce site which is located in Boston, where anyone who is a member can come forward and donate designer accessories and clothing, or donate to any charity they deem fit. Each of the pieces donated would be photographed by Fashion Project and would be resold online. Fifty-five percent of the proceeds would go to a good cause.
Sevenly
Sevenly is another e-commerce platform which has tied up with charities- one different charity per week. They help create t-shirts and accessories that raise awareness for causes. It is said that seven dollars from each purchase made would go to the chosen charity per week. They sell mostly limited edition pieces online, in their do-gooder sale. Up until now, it is estimated that around four million dollars in total have been raised through their sales to help benefit charities that they have spotlighted and they make statement t-shirts that raise the awareness for the charity further.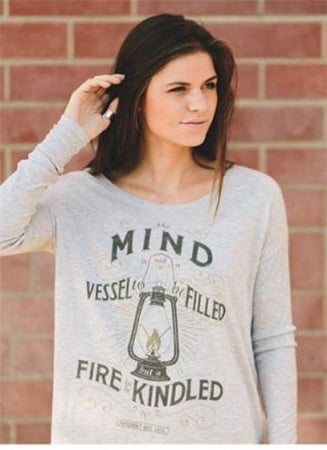 Satya Jewelry
Satya means the truth, and this is what the brand wants to symbolise. They make hand crafted jewelry which has semi-precious stones on them and with meaningful embellishments that empower women and children across the world. The Satya Foundation does all the donation, and it is said around one million dollars has been given to charities for children- some of the charities they have helped are Charity Water and The Manjushree Orphanage.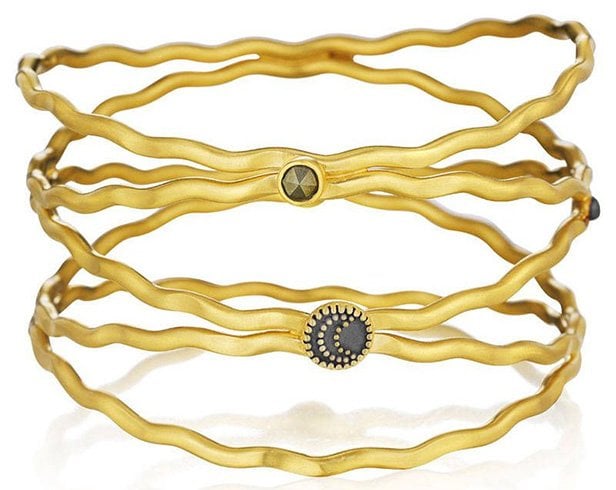 Warby Parker
Warby Parker is a well-known and fashionable eyewear brand that began in 2010. The mission of the brand is to bring designer eyewear to one and all, without ripping pockets, and at the same time to donate to charities across the world as well. They operate using the concept of 'Buy a Pair, Give a Pair'; everytime someone purchases a pair of eye glasses, an extra pair would be gifted or donated to the needy.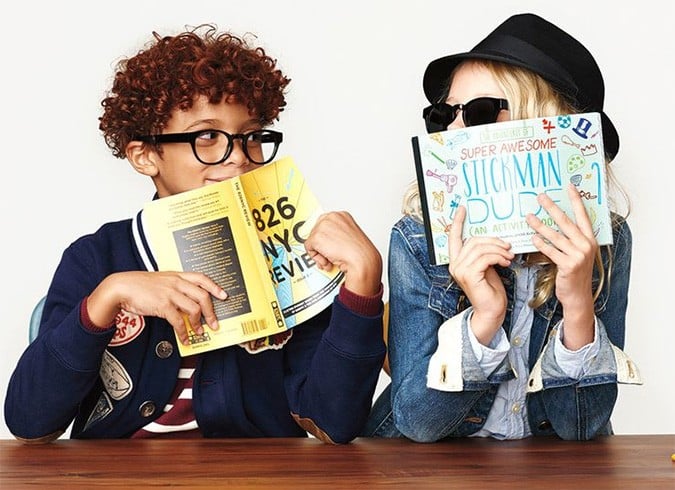 FEED
FEED was founded by Lauren Bush Lauren. The mission as the name suggests is to educate and feed the children of the world. It all started with a cotton burlap bag with the embossment FEED 1 printed on it and now has flourished into many more domains. From apparel to leather handbags, accessories and more, every proceeds from FEED goes to the hungry and the needy. It is said that FEED has provided over more than eight-five million meals across the globe till date. They have also taken a step further to collaborate with well-known names and brands in the world of fashion- GAP, TOMS, Tory Burch, DKNY and Rachel Roy to name a few.
Same Sky Jewelry
Women all the way from New York city to Rwanda are being tapped to make and curate hand crafted jewelry. This is being done by Same Sky to help bring more people to job opportunities and to help them with self-sustaining abilities as well. The brand is an empowering one which helps train women and gives the help with all the needed tools and creativity to come up with jewelry quite beautiful and mesmerizing. This is sold by Same Sky the world over. They train women who have been victims of genocide in Rwanda and also women in New York who have undergone incarceration too.
Urban Zen by Donna Karan
This is a fashion brand that has been inspired by the work done by Donna Karan in Haiti. It was founded primarily as a lifestyle and a fashion brand, and the main aim was to give back to society through many philanthropic ways. What is sold at Urban Zen are handcrafted furnishings, apparel, and accessories, all made from the hands of artists from around the world. This is done to showcase talent from the world over and to promote diversity too. The brand Donna Karan supports the esteemed Urban Zen Foundation and the well known Urban Zen Integrative Therapy programs, which helps transform healthcare for all. It also helps the famous Haiti Artisan Project that promotes local Haitian work and artists too.
Falling Whistles
Falling Whistles is a brand that aims to bring in more peace in the Congo valley through job creations, better healthcare for all and through internet access as well. The mission is a vast one and to fund it they sell whistle necklaces, which helps fund projects one at a time.
So here were The stylish and charitable fashion brands that give back too, and we hope you take time out to learn more about them, shop from them and help them with their cause as well. If you know of other brands and labels in the fashion world doing the same, do write in and let us know. We would love to include them over here.