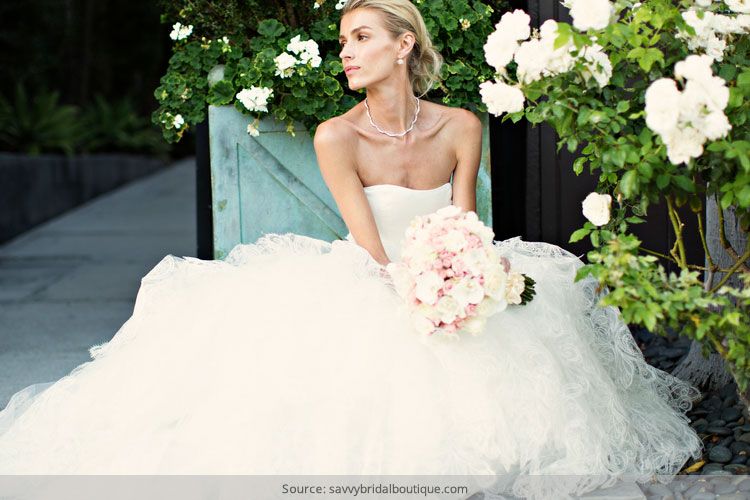 Would you like to know which are the best and most sought after jaw dropping Carolina Herrera's spring 2017 bridal collection styles to wear this time? You've come to the right place! We are going to show you a couple of trendy Carolina Herrera fashion ensembles to choose from. Keep your senses on fashion alert and wide, because here we show you only the best of Carolina Herrera fashion, which many esteemed fashion magazines are raving about.
[Also Read: Best Wedding Dress]
Amazing Carolina Herrera Wedding Dresses For New-Age Brides
Carolina has an artistic eye, and she knows exactly what the woman of today would want for her wedding. She curates an essence of elegance and grace, with signature styles that are keen and agile. The designer doesn't look anywhere else for inspiration, but at various artistic notions and disciplines, namely design, cinema, art and painting to come up with her collections. The Carolina Herrera wedding dresses we see from last year to now are a timeless mix of chic fashion to the modern dynamism of bridal wear.
She Has The Expertise
What our Indian bridal designers should embark upon with their expertise is a bit of experimentation, which Carolina can inspire them with. She lays a lot of emphasis on craftsmanship and quality excellence. This is why she is one of the very few to have established in house couture ateliers across NYC, where she works meticulously with her own perfectionists, namely the artisans behind the scenes. What we are thus given in the Carolina Herrera bridal collection are chic trendy designs and true to the core haute wear.
The Venezuelan Diva Does It All
Born and raised in Venezuela, Carolina has always been exposed to bridal trends from the international fashion scene from a very young age, which now shows how she presents her work as Carolina Herrera fashion designer. She has trained herself to be someone that recognizes beauty from far apart, and that is surely seen in her creations too.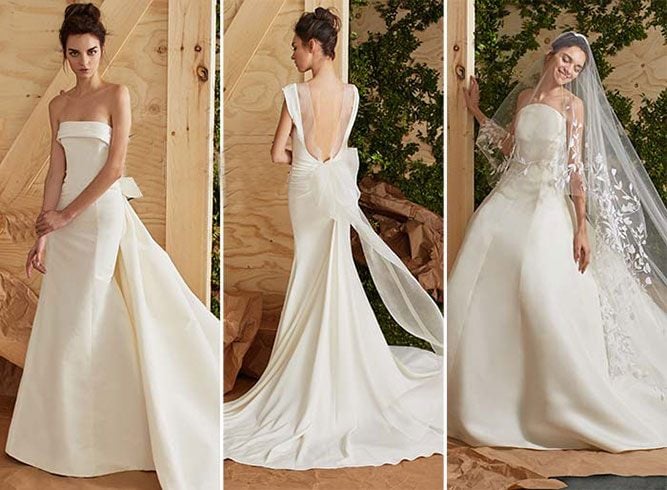 Of Romance And Feminine Charms
One look at the cutest of Carolina Herrera spring 2017 bridal gowns, and you find a range of feminine powers and romance being showcased all around. Feminity at its best, there is a combination of minimalism and grace, sophistication and simplicity, beauty and adoration, all in one.
Combine that with elegance and meticulous craftsmanship, the modern day bride would be happiest with a range of refined bridal wear, courtesy Carolina. Staying true to traditionalism and yet with a modern twist, our designer here has embraced calm elegance in all her work, not without bringing around a subtle touch of sensuality and illusion, with chic transparency too
[sc:mediad]
Walk Into Her Shops
When you walk into one of her shops, searching for the right bridal gown for the big day, be ready to be mesmerized with every piece of Carolina Herrera wedding gowns. And that is the magic which we are talking about. The designs that come forth are kept in tune with the mise-en-scene of the wedding, the ambiance and the place where the bride would be taking her vows.
In Her Latest
A review by Vogue, a famous fashion magazine that talks about Carolina Herrera spring collection says "In the designer's latest collection, 15 looks took their cues from old-world silhouettes with some modern touches. This translated through numbers including a lace column dress (achieving new heights of drama through a detachable skirt overlay) and a silk crepe pantsuit, whose blouse featured a pearl-studded collar. For the more traditional bride, Herrera also showed slick takes on conventional styles, including a scoop-neck dress featuring organza trim in lieu of lace or tulle for a more fluid and ethereal finish."
After going through this post, are you as mesmerized by Carolina Herrera spring collection, as us? Let us know in the comments section below.