Darlings, if there's one thing Fashion Blogger isn't afraid of (at least sartorially speaking), it's the black or the dark shade.
Find out what other colors signify in the world of fashion in this post. Read on to know what is your favorite color and why!!
In the past few decades, the fashion industry has witnessed a profound development with far-reaching trends that have dramatically altered people's perception in both national and international levels alike.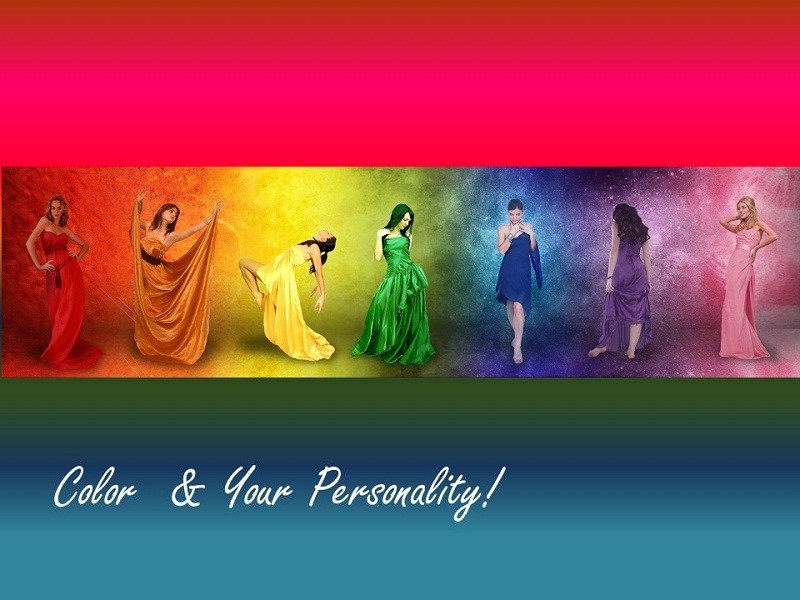 If we focus on colors, they have a huge influence on the fashion industry or we can say they hugely dominate the creative approach of fashioners. No matter how gorgeous the design of a dress is, color can either enhance or ruin the beauty of that outfit. I have seen how women have fashion victims, when they focused only on the intricate detailing, cuts and embellishments rather than the color. Few days back, I saw a woman wearing a bright blue sari with elaborate embroidery work. The color of the sari looked so cheap that it completely ruined the outfit, even hiding the intricate sequin and zari work.
It won't be wrong to say that color is the first thing to be noticed on our outfit and let me tell you the impact is instant and even long lasting. Lasting in the sense, if someone wears a particular color frequently then people start creating perception about his/her personality depending on that particular shade.
History of Color Psychology
Johann Wolfgang Goethe was one of the first people to connect color and psychology, with his book "Theory of Colours". In 1947, Max Luscher took Goethe's theories one step further and actually created a color test for the use of psychiatrists, psychologists, physicians, and others involved with the "conscious and unconscious characteristics and motivations of others". Despite the ease with which Luscher's test can be administered, it is a very "deep" psychological test that can reveal a multitude of things about one's personality.
Significance of Color in Fashion
Black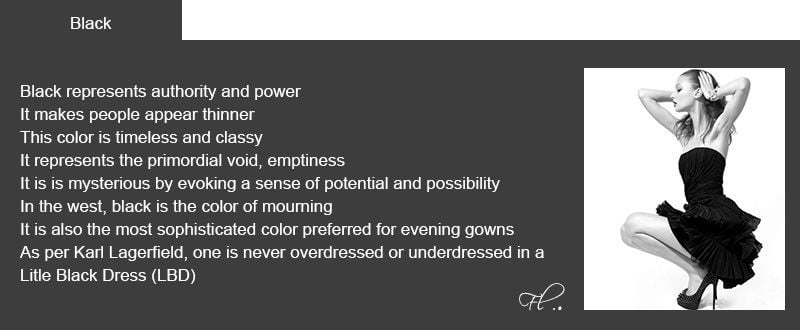 Did you know Lady Gaga has launched her perfume, Fame, which is the world's first black fragrance. Black is the favorite color of this fashion icon. Gaga had this to say,
"That's what we do in New York," she agrees. "We wear black T-shirts, black jeans, and we put on black sunglasses. You can be yourself and be creative in the color. And you can't see any of your imperfections—not that there's anything wrong with being imperfect."
Her perfume is a mixture of apricots and the poisonous plant belladonna (how very Gaga!) It is black in the bottle but turns transparent upon spraying.
Following her footsteps Givenchy has also launched a Gothic shaded black lipstick, which adjusts its color to different berry color when applied on different pouts. And with the launch of Deborah Lippmann's sparkly Cleopatra in New York polish, it seems a dark instead of snow-white winter is approaching.
White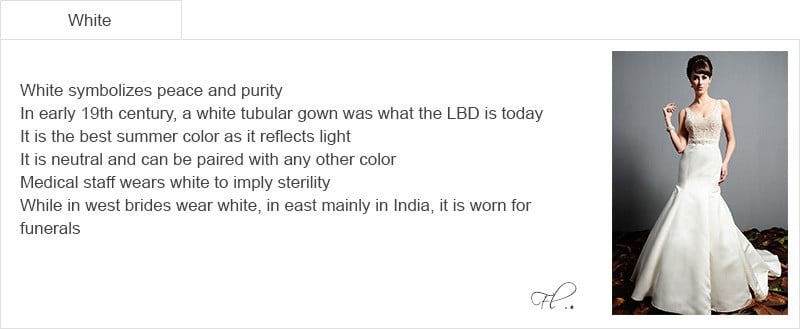 What do you visualize when you imagine white? A white-out driveway, a snow-clad mountain, brides in white gowns or lingerie of the bridal trousseau?
Red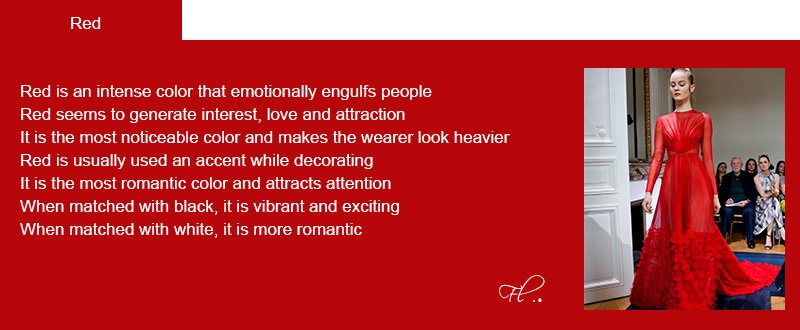 The implication of red in fashion world can be hugely credited to Valentino. His love for red created a successful marketing campaign. Valentino's signature red, "Ferrari Red," was the birth of high-end, couture fashion marketing.
Blue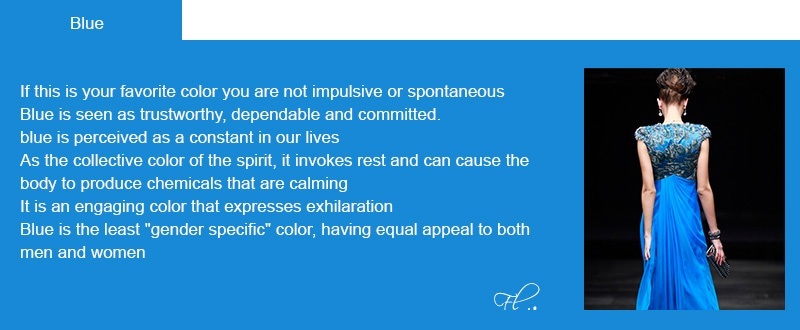 Our reaction to blue color is almost spontaneous and has a radical impact on the choices we make everyday.
Green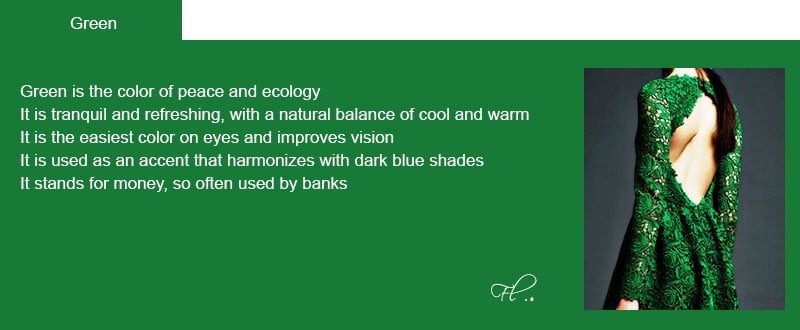 Green which is the natural color occupies more space in the spectrum and blue comes second.
Hope you enjoyed this post! Do let us know what is your favorite color and we'll tell you why!