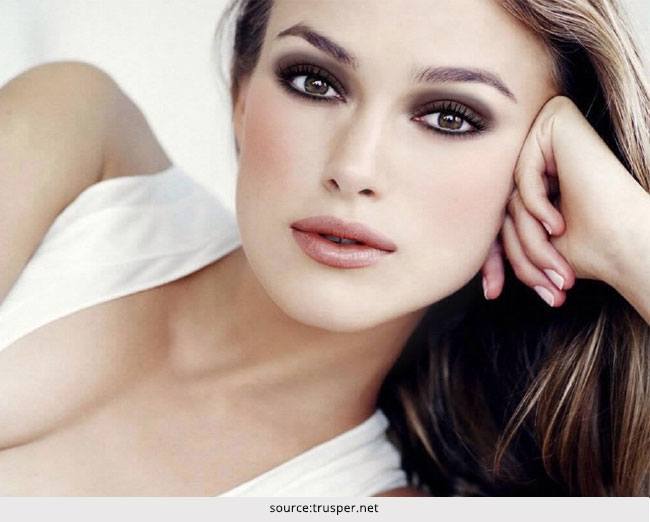 Cornstarch is one element that is available in the kitchen cupboards of most homes. It is used as a thickening agent for gravies, soups and puddings. Now imagine it as a beauty tonic. Does that sound ugh? No, it's aha! Cornstarch as it's called, is an incredible beauty product that can do wonders to your skin and scalp. Beauty is about experimentation too and this one is innovative, result-oriented and delightful.
For Oily Hair
Most often we don't feel the urge to wash our hair to get rid of the oiliness. Just sprinkle some cornstarch on your scalp and allow it to sit for some time. Now brush your hair. You will find most of the oil absorbed by the starch.
For Detangling Knots
Wondering how to prevent tangled hair? Apply cornstarch in the area. It helps lubricate the hair fibers, making it easier for you to untie your hair locks.
For Nail Polish
Preparing matte nail polish is easy and inexpensive using cornstarch at home. Mix a small portion of cornstarch to your nail paint in a mixing bowl and immediately apply it to your nails to get the matte effect.
For Dry Shampoo
Dry shampoos are expensive when bought over the counter. You can resort to a cheaper alternative instead. Sprinkle cornstarch on your hair and rub it gently on your scalp using your palms. The result would be oil-free and fresh hair.
For Facial Mask
[sc:mediad]
Give up your visit to beauty salons for the gold and diamond facials. Prepare an excellent facial mask in the comfort of your home using cornstarch. Whisk an egg into the mixture of 2 tbsp each of milk and corn starch. Apply this smooth paste on your face. Leave it for 15 minutes and rinse off to a glowing face.
For Oily Face
Dust a little amount of cornstarch to your face. This will help absorb excess of troublesome oil giving you a sigh of relief.
For Makeup
Mascara – Talking of voluminous mascaras, which girl wouldn't fall for it? Apply mascara the right way. A bit of cornstarch can help you acquire that. Pull out a small container and to a 1/2" blob of mascara, add a dot of cornstarch. Mix with a toothpick and apply with a clean mascara wand to get the desired effect.
Lipstick Mattefier – Getting matte lips is any girl's pet dream. Instead of rushing to the salon, get the same in your home by first dusting your lips with cornstarch and then applying your lip colour.
Nail Polish Matteifer – Nails cast the first impression when you dress up for the evening. Take a container and add a pinch of cornstarch to nail polish to get that super trendy matte look.
For Skincare
Sunburn Soother – Calm down a sunburn by mixing 1 cup cornstarch into the water and soak yourself in it for about half an hour.
Body Powder – For a scented, natural body powder, fill a container with cornstarch. Add a few drops of your favourite scented oil. Shake well and apply with a puff or clean makeup brush.
Deodorant – The ability to absorb moisture, along with lack of scent, makes cornstarch a superior ingredient for all-natural deodorant. Mix 3 tbsp of cornstarch with 4 tsbp of baking soda and 5 tbsp of coconut oil. Now add five drops of tea tree oil if you are particular on getting an optional scent. Combine these ingredients into a paste and transfer them to a jar. It is a natural and inexpensive way of getting a fragrance.
[Also Read: 10 Different Uses of The Deodorant That You Have Never Tried Earlier]
Now say goodbye to your pesky beauty problems by moving cornstarch from your kitchen into your dressing room.