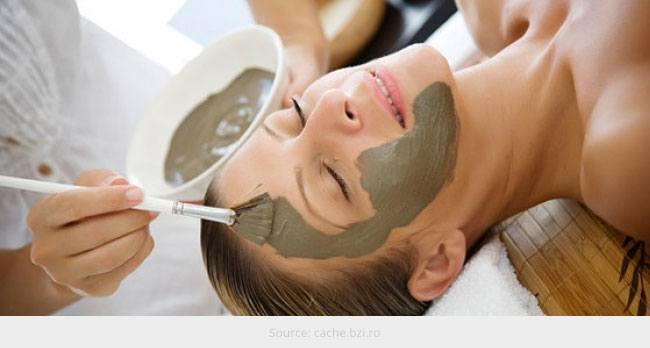 In one of my earlier posts, I had discussed about the sea salt skin benefits, one of the Egyptian's best kept secrets, also adopted by Cleopatra. Now I'm back with another post on How to Prepare and Dead Sea Mud Mask Benefits.
The best thing about the Dead Sea is that, both the water and mud are loaded with essential minerals including bromine that hugely contribute towards a radiant and flawless skin. The benefits of Dead Sea mud and salt were first discovered by the Greeks, who proclaimed the medicinal properties of the natural hot springs.
The Dead Sea Mud salt is considered to be the best natural exfoliating agent, as it has the magnificent capacity of removing 100% of dead skin cells without being harsh on the skin. The Dead Sea mud is capable of treating acne and other skin ailments.
[ Also read How to Exfoliate your Skin at home ]
Here are the Dead Sea mud benefits
Treats skin ailments
Dead Sea mud helps in treating skin ailments such as acne, pimples, and eczema. This mud is enriched with high mineral content and hence works as a magnificent natural exfoliating agent. Apart from exfoliation, the mud is also used to maintain the pH balance of the skin.
Even though the Dead Sea mud cannot permanently cure some serious skin problems such as psoriasis; it is however capable of reducing the ailment to much extent.
Improves the texture
Dead Sea mud hugely contributes in improving the texture of the skin by enhancing the elasticity. The mud also helps in minimizing the open pores, fine lines and skin aging signs.
[sc:mediad]
The mud also helps in removing the toxins that are deposited from the daily diet.
Prevents hair loss
Apart from treating skin ailments, the Dead Sea mud is also helpful in preventing hair loss. There are many causes that lead to hair loss that include scalp infections, stress, unhealthy diet and heredity to name a few. When blood vessels shrink, food and oxygen supply to the follicles are cut off. This further prevents the hair protein from forming. This leads to hair fall, thereby reducing hair growth.
For this, all you need to do is apply the mud into your scalp just as you apply henna and let it sit for 10 minutes. Now rinse thoroughly with tap water.
Here is how to prepare Dead Sea mud mask at home –
Ingredients required –
1/2 cup of Dead Sea mud
3 drops of chamomile essential oil
1 drop of peppermint essential oil
4 drops of lavender essential oil
Water to create the paste
Here are top 10 benefits of lavender oil.
How to apply –
Pour the 1/2 cup o mud in a bowl and add all 3 essential oils to it
Now add water and form a smooth paste
Use your fingers and apply the paste gently on your face
Now leave it for 10 minutes and then wash it off with warm water
Hope this post on How to Prepare and Dead Sea Mud Mask Benefits proves to be useful!