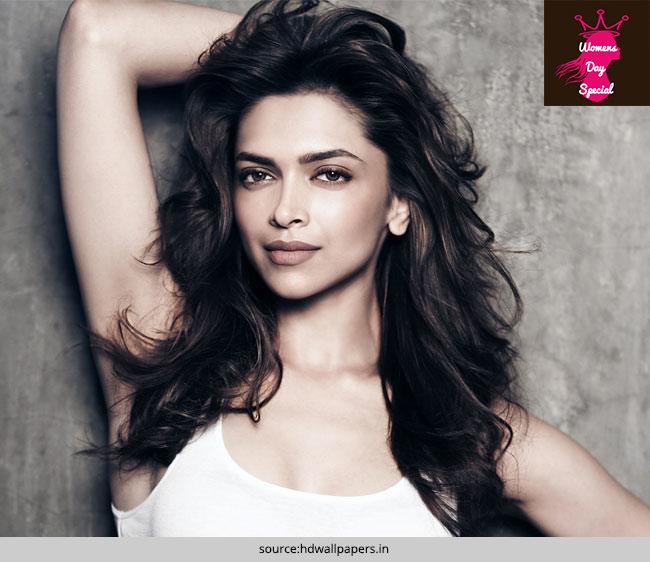 Ek chutki sindoor ki keemat tum kya jano Ramesh babu, said Deepika Padukone in Om Shanti Om. At that moment, we knew she was a wonder woman. Delivering dialogues like that in just her first movie? Marvelous! Fast forward few years and we hear her say – figure pe mat ja, trigger daba dungi. Just wow. That was one dialogue that lingered in our hearts for a very long time. She has this command over the audience that no other actress has.
The moment she occupies screen space, we are in awe. Gaping at her as to what her next move will be. From her style, to her clothes, to her smile, to the way her eyes twinkle, to her luscious hair. Just everything is perfect! She may not be the typical Bollywood flavour. You know? Fair, petite and sexy? She is the exact opposite! Tall, dark and gorgeous with a full figure, and we love her for how she carries herself.
She wasn't given enough credit for her debut movie. Because Om Shanti Om starred Shahrukh Khan in the male lead, haters promptly said that the movie was a hit due to his presence. You know what Deepika Padukone did? She took every bit of hate and negativity with grace. She worked hard in her upcoming movies. Now, she is at a point in her career where, people tell, oh Deepika is starring in that movie? It'll be a blockbuster! See, how tables can be turned?
When it comes to critics, they love her for how she tries different roles in every movie and the amount of hard work that she puts in every character of hers. But sometimes, between all the chaotic works she does, she needs a shoulder to rest her head. And that is where her family comes in. despite the busy schedule; she makes sure to spend some quality time with family every now and then.
[sc:mediad]
We all know that she's the daughter of ace badminton player Prakash Padukone. If it wasn't for her interest in acting and modelling, she would head in the direction of her father and be one hell of a badminton player. But fate had something else in store for her and one day, she just woke up and decided she wanted to be an actress! Thank God for that decision for hers though! Else the world would never get to know her. Yeah, she would excel in every field – like being a badminton player. But she wouldn't get the same exposure that Bollywood has given her.
We just don't admire her for her beauty. There are a lot of other things that Deepika does which have us worshiping the ground that she walks on. Did you guys know, she was battling depression and anxiety? We sit on our high horses here and assume that life would be easy breezy for her because she's an actress. But that's not true. While shooting for Happy New Year, Deepika Padukone had fainted due to exhaustion. Next morning she didn't feel the same and was anxious about the day.
[Also Read: Korean Beauty Secrets]
She decided to take help and worked her issues out. She took a two month break from acting and spent time on herself, doing things that she liked. Two months and therapy later, she felt rejuvenated and wasn't ashamed or embarrassed to talk about what she went through. You go girl!
Remember that cheap controversy that surrounded her? For that plunging neckline? We love her for handling the situation so gracefully and tactfully. She could have bashed out at the media for tarnishing her reputation. But what did she do? She wrote an open letter, like the educated and logical person that she is. She believes in spreading love. Not war.