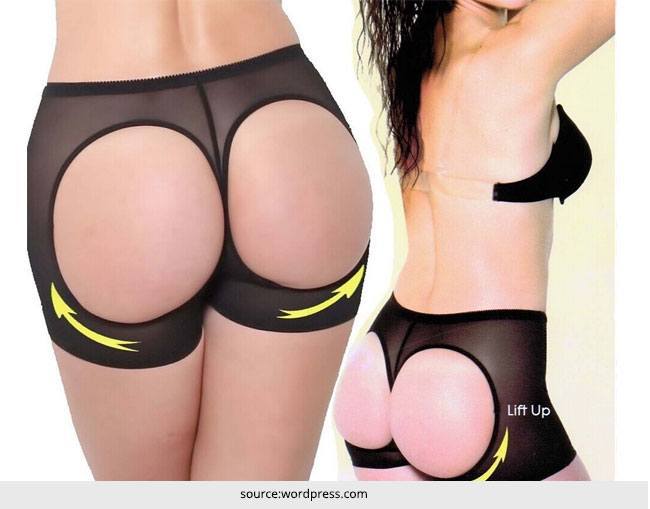 What if we told you today that dropping inches from your butt is as simple as sneezing. All you have to do is wear a butt-enhancing shapewear belt and get a trimmed and toned rear. Ideal for women of all shapes and sizes, having a perkier booty is one asset every women desires, and there is nothing denying this fact. Available for Size 0 to 3XL panty girdle, the latest buzz is of booty shapewears that offer tummy control, tightening full thigh going all up to the bra line. Available in a most basic tones of nude, black and white, today we have for you the latest scoop on butt-enhancing shapewear and if they are really doing what they are meant for – getting a firmer, rounder rear.
[Also Read: Top 20 Types of Bra]
Does Butt Shapewear Work?
Women who swear by the results of butt shapewear are often seen praising it endless and not to mention, swearing by the results of what they have achieved. If you opt for good quality breathable material shapewear, then be rest assured that it'll keep your hips comfortable, giving them the right amount of push needed. What's more interesting is that, by wearing butt-enhancers you are not causing any kind of direct health harm to your body. By staying close to what you are, you are just getting an enhanced version of the sexy body part. And frankly, who minds hip enhancement, when it means wearing a shapewear that stays in place all day long and is completely unnoticeable under the outfits. A great way to get an hourglass figure, we say turn a few heads around and give it a try today!
Things to check before you buy a butt-lifting shapewear
1. Comfort
2. Lift
3. Thickness of the padding
4. Appearance
Nowadays, most of the butt-shapewears available out there are padded. But you also have the non-padded ones available in abundance for you to give you comfort, and making it as simple as wearing any other piece of clothing.
[sc:mediad]
Pros of butt-lifting shapewear
1. Not all girls are blessed with a well-endowed body, and having one is something we all aspire for. Butt-lifting shapewear could well perhaps be an aspiration fulfiller for some!
2. They can be worn under any type of clothing – work or partying, it has got your covered!
3. Getting a rounder, well-toned butt has never been much easier.
4. There are a variety of its styles available in market, suiting every women's needs and requirements.
5. Most of them are lined with good, breathable amount of cotton padding, hence comfort reins supreme in such enhancers.
Cons of butt-lifting shapewear
6. Only ideal for women with limited rear mass, panty girdles that enhance butt shape is ideally not suited for women who are blessed with a heavy bottom or a well-endowed body already.
7. There shapewears tends to loose their elasticity when machine washed, hence they should be hand washed.
8. You cannot wear them to sleep, as they can interfere with the blood circulation at night.
FashionLady's Take on Butt-Lifting shapewear
If butt-enhancement is on your mind, then we suggest there is nothing between than going for these shapewears and getting your desired look. Much preferred option when compared to butt augmentation, or butt injections, we say butt-enhancing shapewears are worth the risk and money!
[Also Read: Shapewear Guide For Women]
Butt-Lifting shapewear gets a two thumbs up from us! Boost your appearance and feel more beautiful in your own skin with them – a complete win-win, we say. Go pick a set from any lingerie brands or any other panty brands and share with us your experience on butt-shapewears.