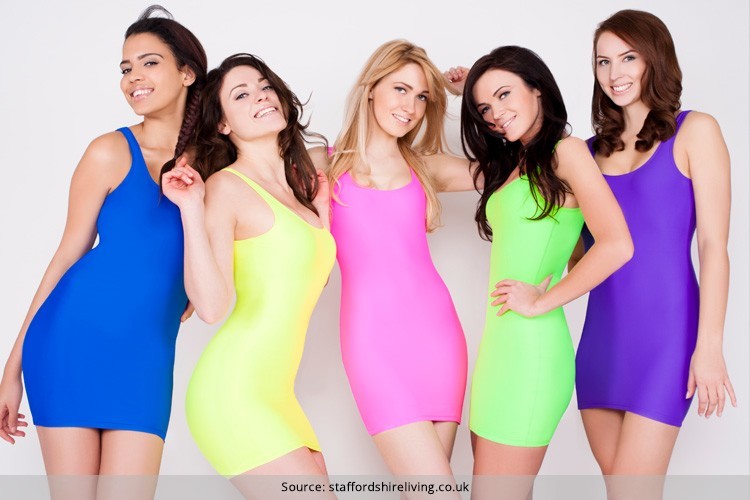 How often has it been that you've gone shopping and found that perfect saree, lehenga, salwar or a cocktail dress to wear, but were confused what to wear beneath it? For the ideal look and fit to come through, one has to understand that the ultimate shapewear guide for women should be followed. This is what brings about the zing in the shapewear to wear beneath and the comfort factor too. Hence, we would like to talk more about the Ultimate Shapewear Guide for women, so that you understand the difference between just wearing a corset and a bustier too.
[Also Read: What To Wear Under A Dress]
Read More About The Ultimate Shapewear Size Guide For Women!
There are brands producing and manufacturing lingerie companies that call corsets, bustiers! As commoners around, we wouldn't know the difference and pay for the same. Corsets cinch while bustiers boost- knowing this makes hell a lot of a difference. In addition to that, when following the shapewear size guide, you would also learn that bustiers have eyes and hooks while corsets are laced. Bustiers are also shorter than corsets; the latter ends at the waistline while the former at the hips of the lady.
For Women With Large Stomachs And Plus Size Curves
When looking at the ultimate shapewear guide, we also learn that high waisted underwear for women are embossed with panels that help flatten and compress the stomach zone. If that isn't comfy enough for you, you then can try a waist cincher. To make the thighs slimmer, you could use leg shapers that have reinforced panels in the front.
To Accentuate The Buttocks
Fancy having a buttock line such as the divas on screen? You then should think about shapewear that helps firm, lift and shape or tuck in the curves. There are even padded underwear forms that allow to enhance the lack of buttocks too.
Guidelines When Choosing Comfortable Shapewear
1. You need to plan ahead of the dress and the shapewear for women, which you want to wear for perfect fitting. When the dress fitting or the trials are happening, wear your shapewear and go, so that the tailor accordingly makes the dress with the right contours and dimensions in place.
[Also Read: Try Butt-Enhancing aka Booty Shapewears]
2. Keeping 'size is the key' in mind, do not get tempted into buying shapewear smaller than what you are. What you should aim at buying is shapewear that fits well or else it would be uncomfortable for you to move around and function.
3. Keeping it light is the key too, and this is why tones in flesh, creams, off-whites and whites are best to use when wearing with any hue on the end ensemble. For a romantic night with him, you could opt for reds and blacks too!
4. For mermaid dress shapes, sheath silhouettes or trumpet dresses too, ensembles without too much flare it would be best to choose bustiers sans the seams. What you need it a bodysuit that works well to support the bustline and to slim the waist for an hourglass figure to come through.
[sc:mediad]
5. If you are wearing a ballgown or a cocktail saree gown or an A-line dress, chances are that there would be too many flares on it near the hips. Hence choosing body wrap shapewear, which helps shape the waist and accentuate the bustline should be chosen.
6. For women that love their backless tops, tees and cholis, there are shapewear brands that have designed their items to flatter and flaunt what you wear. What you must choose are shapewear that have low backs, are strapless and with bustiers that have cups sewn in!
7. If you intend on wearing plunging necklined outfits, you would need proper support on the bust line. A deep plunging shapewear bra is what you need to shape the whole body in this case!
[Also Read: Guide to Choosing Body Shapewear]
We've thus spoken about the guidelines to follow when choosing shapewear, and how to wear what with it. It would now be your due diligence in choosing the right shapewear to wear beneath the haute couture numbers you plan to flaunt. When in doubt about the types of shapewear to wear, it would be wise to speak to a fashion expert and seek help on the same!