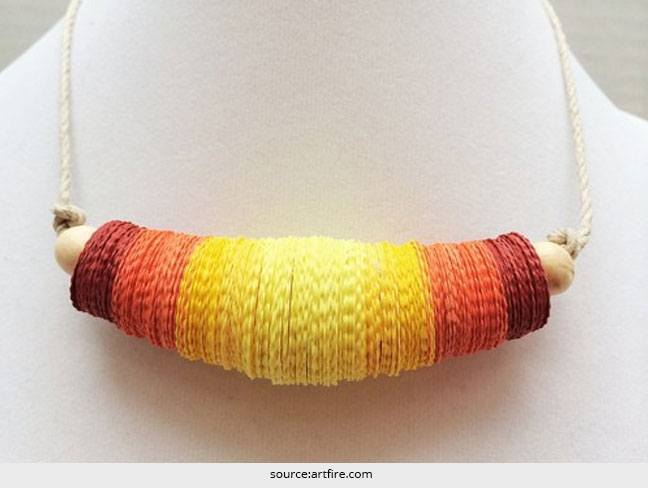 It's cheap, easy and fun – Paper jewellery should be a great hobby for all you DIY lovers out there. In the recent past, we saw this surprise surge in popularity of paper jewellery – the most common and often the only technique used being paper quilling. But guess what, there's a lot more you can do with the humble paper – rolling, paper beads, flowers and much more. So, get that stack of colourful old magazines and let's make some DIY paper necklaces.
[Also Read: How To Layer Necklaces]
Paper Beads
To start you off let me introduce you to the wonderful technique of paper bead making. It's quite simple – you'll see. Just bits and strips of paper rolled and glued together to form a variety of lightweight beads. The more vibrant those paper strips are, the better your necklace will be.
Here's how you make paper beads of various shapes.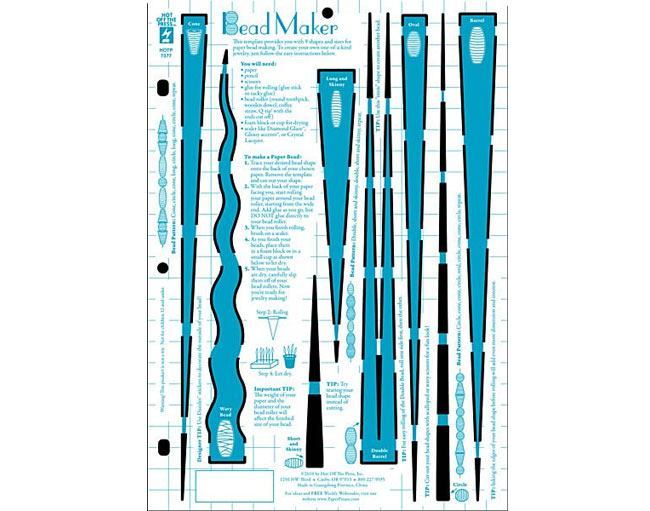 And here's "ilovepaperbeads.com", I found, that can be really useful, if you are serious about this DIY project. They have got it all – paper bead making techniques, paper bead drying techniques and paper bead decorating techniques.
Paper Quilling
Now, in case if you are not familiar with paper quilling already, here's what that is all about.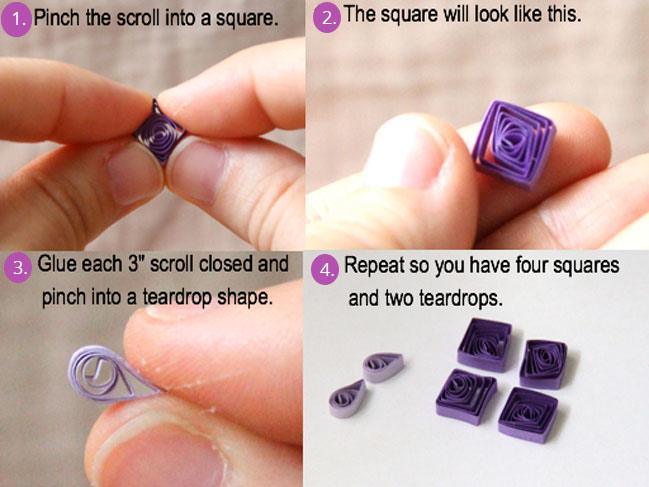 Quite simply put, Paper Quilling is all about rolling up paper tips and folding them into any shape you desire – this could be the most basic circle or a complicated paper rose.
So, that's about the basics. Let's move on to some serious DIY Paper necklace making now. But before we start, a reminder about what you will need –
1. Paper – lots of it. Either stacks of old magazines/newspapers or craft paper from your local art shop. Nowadays, quilling strips are easily available too.
2. Glue – to hold your paper beads together
3. Wires, chain, clasps and other jewellery making essentials – easily available in an art or stationery shop near you.
4. Scissors, pliers and wire cutter – to do a neat job.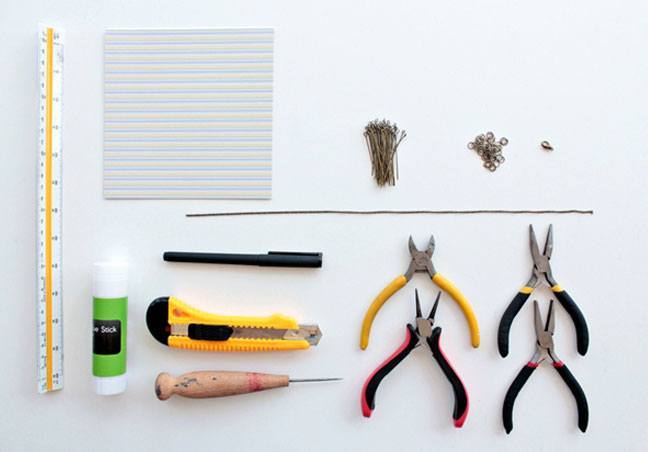 DIY Statement Paper Necklaces
To start you off, here's a pretty geometric paper bead statement necklace.
First, we have to make the paper beads. Take any sheet of paper and cut long triangles out. The longer and thicker your paper strip, the larger your paper bead would be. Now, take a toothpick or large needle. Apply glue to the paper strip and start rolling it using the toothpick or needle. Make sure the paper sticks well with each roll, until you reach the pointed edge.Now slide off the bead from the needle and start on another one. You'll need 55 paper beads for this necklace. Slip a wire through each bead and make hoops on either sides. Use more wire to string up these beads into a geometric shape, as seen in the image.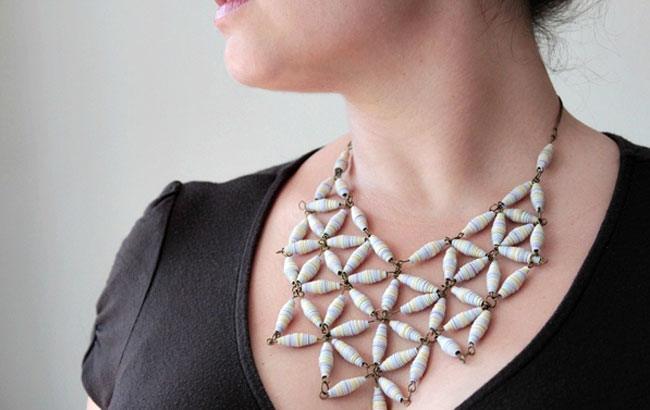 Here are some more stylish necklaces made using the same technique.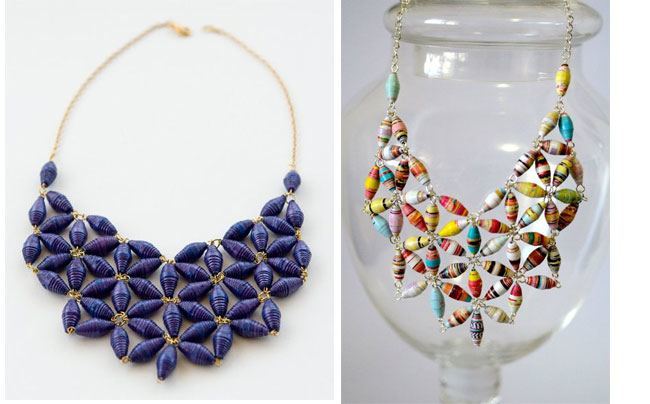 If you are looking for something really funky to wear this summer, this is the statement necklace you need. Not only is it cheap and easy to make, but also eco-friendly and stylish. Here, the paper quilling is done with multiple strips of paper in different colours. The quilled circles are then glued together and strung of on a metal chain. You can choose your colours and thickness of the chain.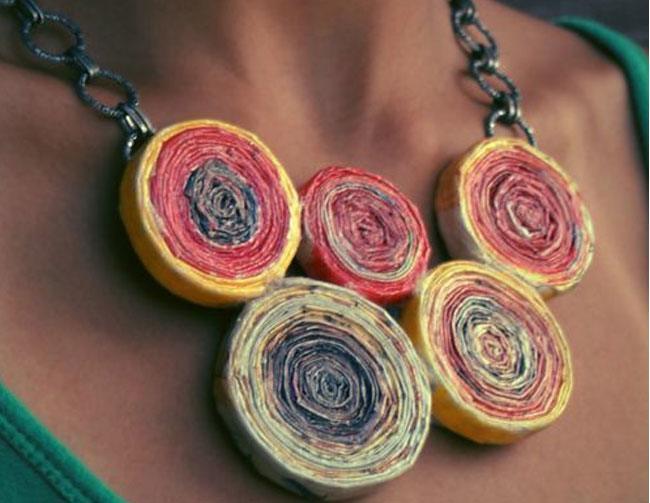 This gorgeous tribal style beaded necklace looks pretty heavy. But guess what, it's not. Why? – that's right, paper beads of course. These are really large newspaper beads strung up into two-tiered chain, that will look gorgeous on a summer dress.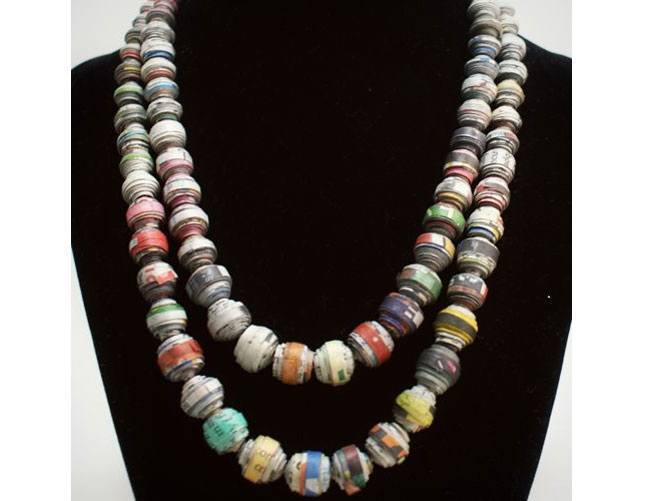 [Read More: Leather Necklace for a Grunge Look]
[sc:mediad]
More options, using the same technique? Here they are: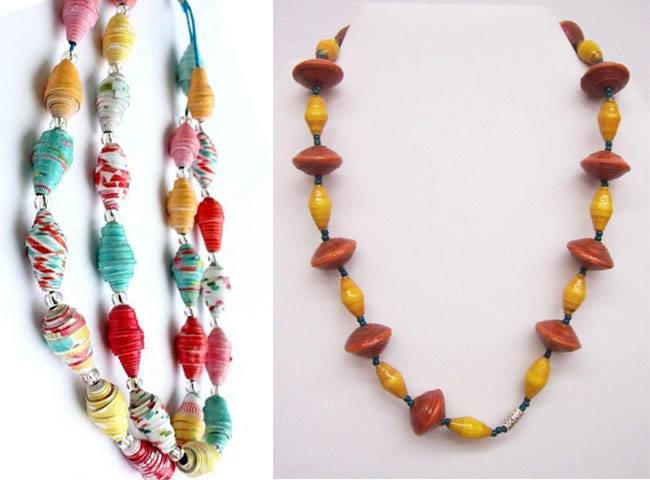 I am totally in love with paper jewellery now – especially after finding out how easy it is to make them yourself. Before we wind up, I'll leave you with a few more styles in paper necklaces. Some of them may look complicated for beginners, but in case you get hooked on to this craft like me, you'll need ideas and inspiration.
This one's certainly for the book lovers.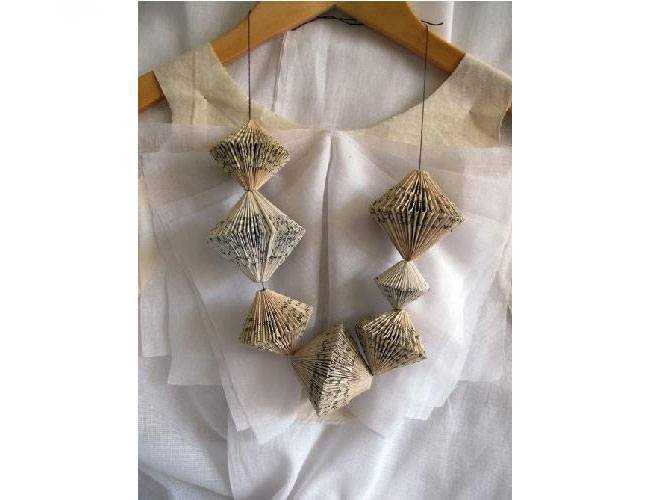 Paper discs – lot many of them!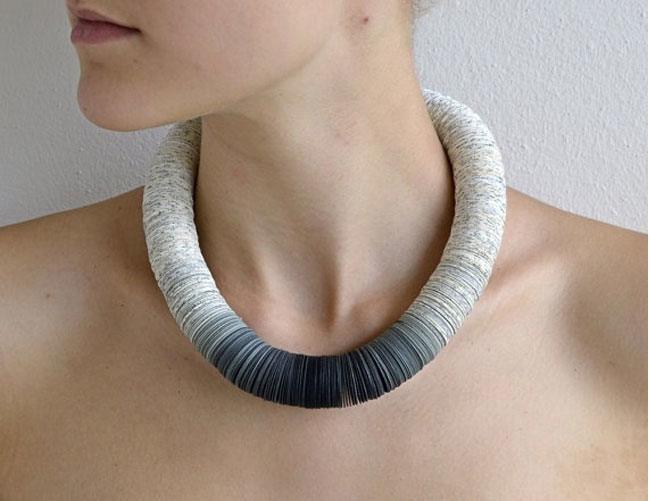 That's a lot of patience and a great paper folding technique.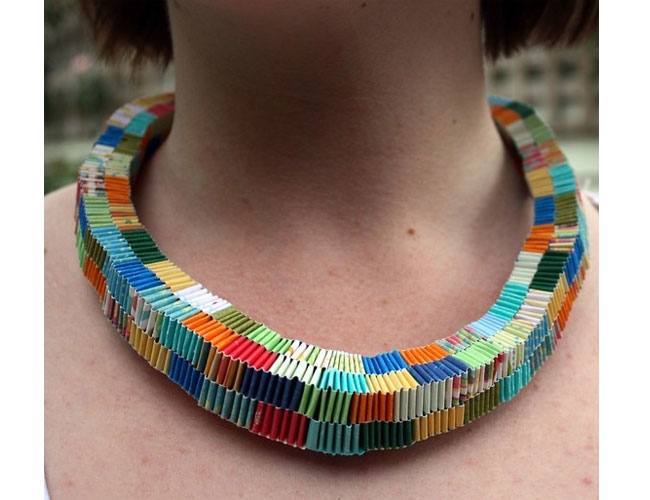 This one will require quite a bit of planning and skill. But gorgeous, neverthless!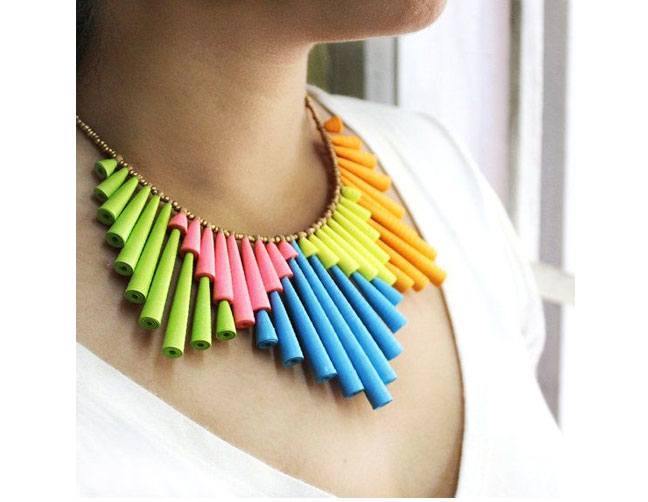 Three colours, three layers