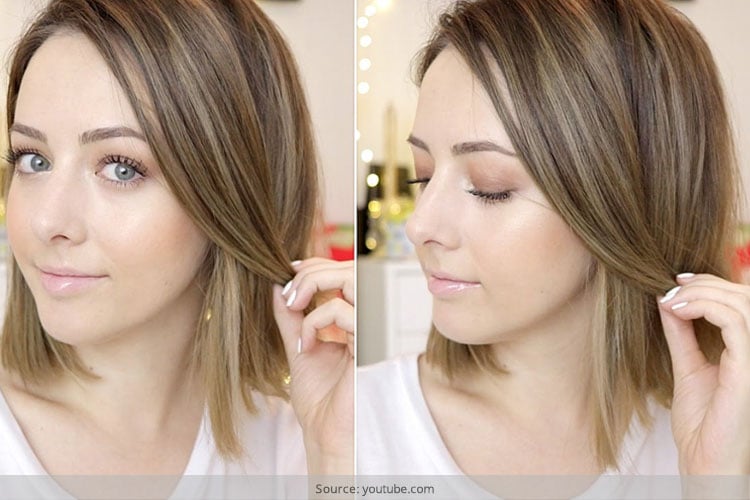 Every fashionista loves to experiment with new trends, style statements and fashion advices. Looking good from top to toe is a priority and flaunting self-assured style becomes a necessity. Now, I have a question to ask all of your fashionistas who abide by fashion trends and statements – Have you ever tried coloring your hair at home?
Remember those days and times when you are short of money but your mind is abuzz with plenty of fashion-savvy ideas? Let us face it – Beauty salons give you a rounded fat bill for coloring your hair. For such dire times, Fashionlady brings a special edition on how to color your hair at home successfully and at an economical price.
[Also Read: Dusty Pink Hair Color]
What hair color to choose
Indian women are blessed with beautiful black hair and a variety of skin tones ranging from pale fairness to warm chocolate. In that case, it is very important to determine what hair color would suit your hair and skin tones.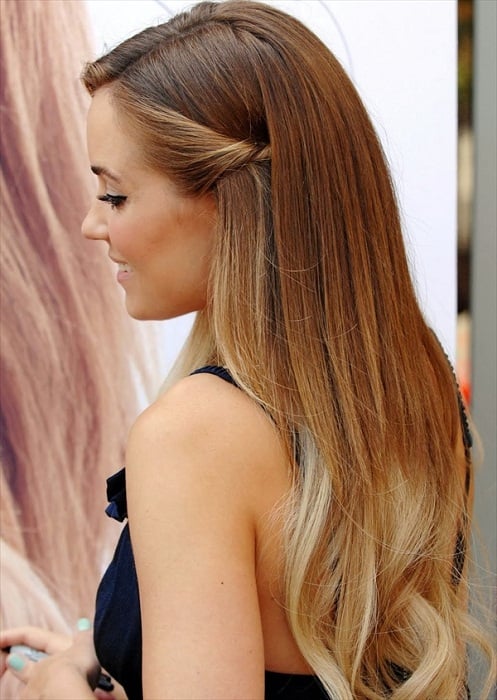 Know your skin tone by determining whether it is warm or cool. Accordingly choose from these shades:
Burgundy: It is the best option for people with olive and yellow skin tones and also suits dark complexioned girls.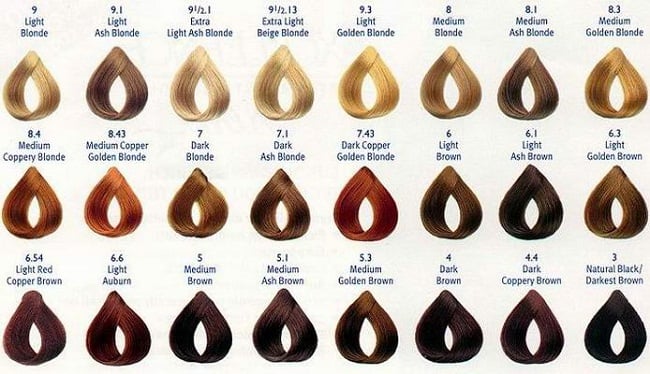 Red: For those on the fairer side, choose a light red or copper.
Brown: This is the safest color you could opt for! If you have a cool skin tone, then go for rich colors like mahogany and warmer skin tones can choose ash brown.
[Also Read: How To Get Chubby Cheeks]
Get highlights
Also, you can get highlights and low lights to enhance your hair and give it the soft, layered look.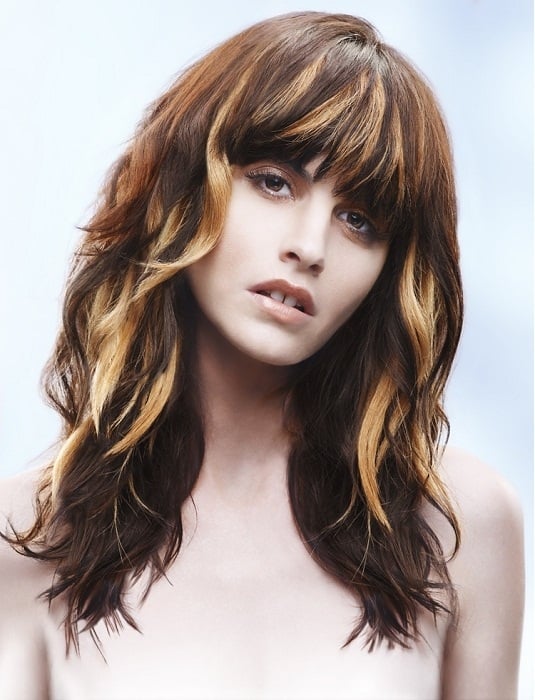 If you are in the mood for experimentation and adventure, then opt for streaks in fun and bold colors like pink, purple, plums and fire red.
To-do list before dyeing
Strand Test: If you are a novice to hair dyeing, then perform a strand test by applying dye on a hair which is a quarter inch behind the ears. Tuck the strand behind the ear to see how the color looks on your skin. This way you can be confident and know how your hair looks after dyeing.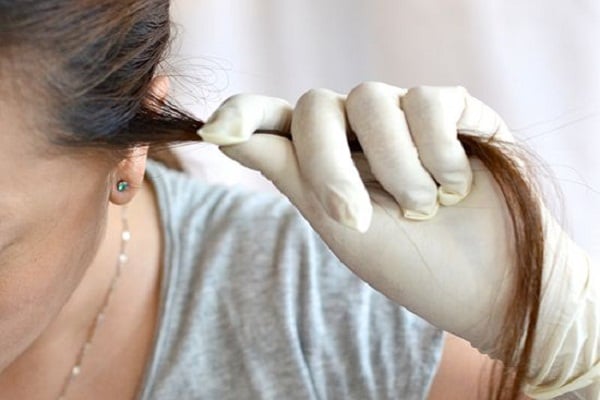 Take off the dye with a wet cloth after half the processing time, make it dry and then check your hair against a paper towel. If you like what you see, then it is a green signal ahead for dyeing your hair.
[sc:mediad]
Sensitivity Test: 2 days before coloring, perform this test to ensure whether you are allergic to any of the ingredients in the dye.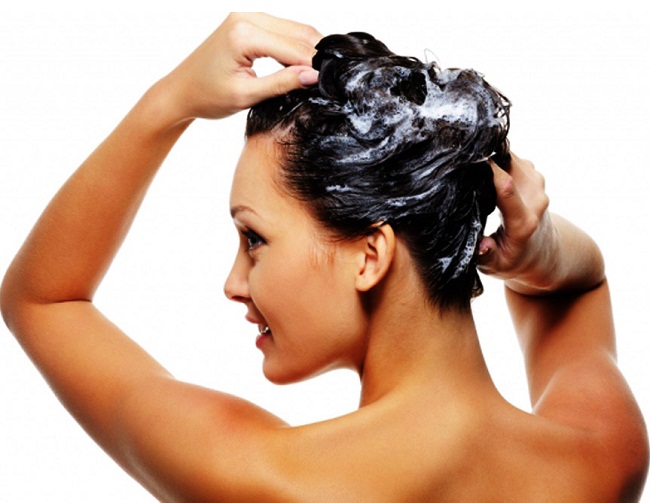 Clean Hair: Ensure your hair is clean before dyeing your hair. To get rid of hair styling products or previous dye colors, give your hair a deep cleansing treatment a day prior to hair dyeing.
Applying Vaseline: Apply Vaseline on your hairline, ears and neck before dyeing your hair to make it easier for rinsing the color off the skin.
Procedure to Dye Hair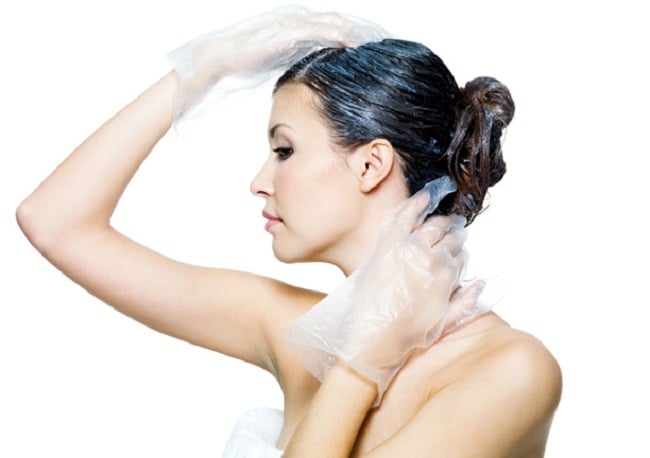 Applying Hair Dye
Take a clean comb and separate your hair into 4 different sections.
Keep the sections apart with the help of large salon clips.
Break each section into small sub-sections to ensure that the dye blends in well.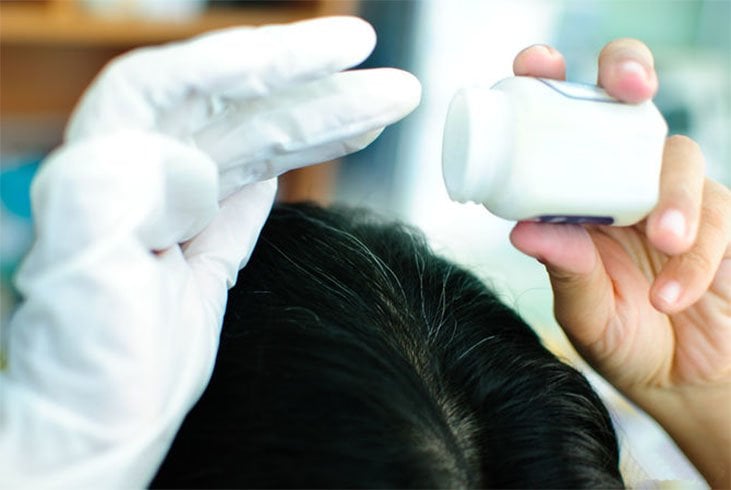 Start with roots and then work your way towards the hair ends. If you do the ends first, then the color of ends and roots wouldn't match and will look patchy.
Make sure you are applying the dye properly into the hair rather than just coloring the top layers of the hair.
Read the instructions on the box and set a timer for the amount of time the hair should be left after dyeing.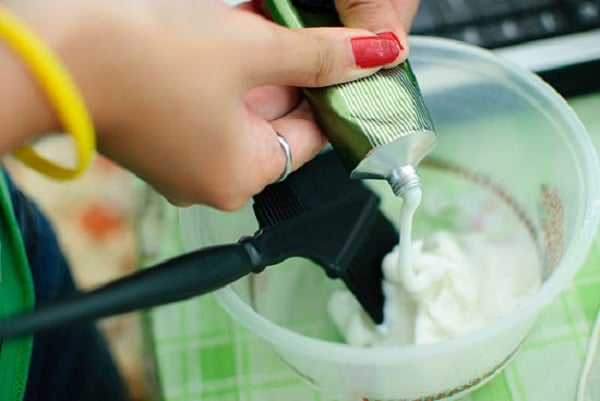 FYI: Never make the mistake of leaving the hair overnight as it drys out the hair. If you leave the hair dye more than for the required time, then it will turn your hair dry and limp.
Rinsing Dyed Hair
First remove the excess dye off the neck and forehead with a paper towel or wet cloth. Use a shower cap for keeping the hair undisturbed and keeping the dye from spreading.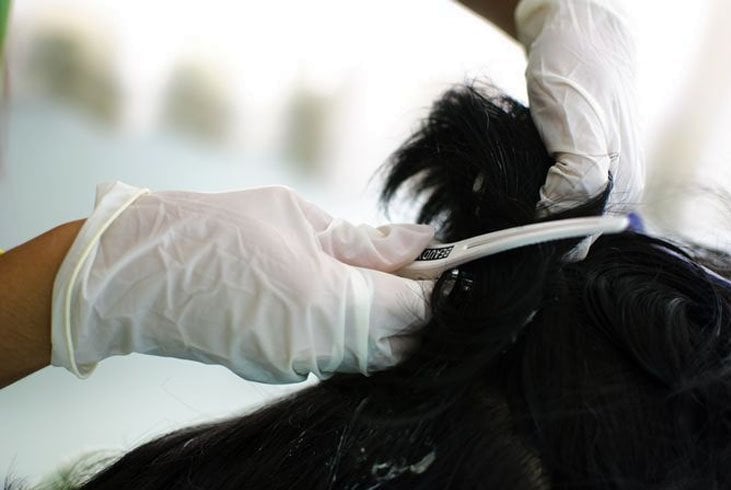 Once the process time is over, get into the shower and rinse the head using cold water. In case you see dye washing off, do not panic as it is completely natural and happens while rinsing.
Just rinse and avoid washing hair till 24 to 48 hours after dyeing. This wait will help the dye to get absorbed in the hair shaft.
Dry your hair naturally and avoid blow drying. This way the hair will remain silky and glossy.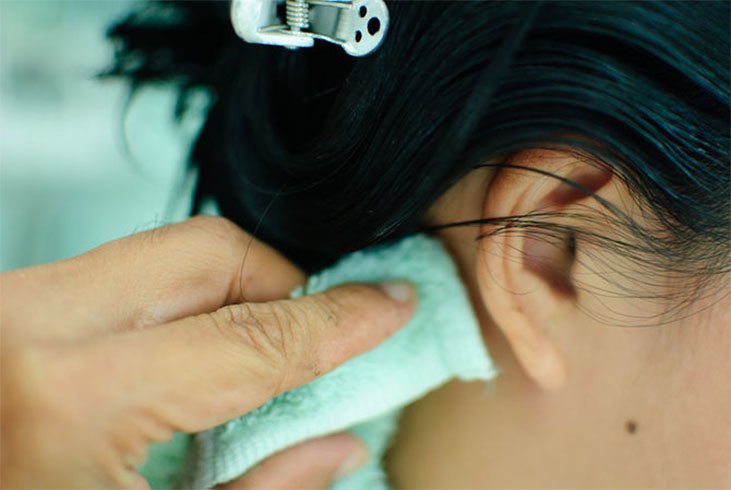 Do not expose your freshly dyed hair in the sun for at least a day's time.
Wash hair after 24-48 hours with shampoo and conditioner meant for dyed/colored hair. Normal hair shampoos strip your hair off the color.
Apply conditioner for 5 minutes to make your hair smooth, shiny and silky.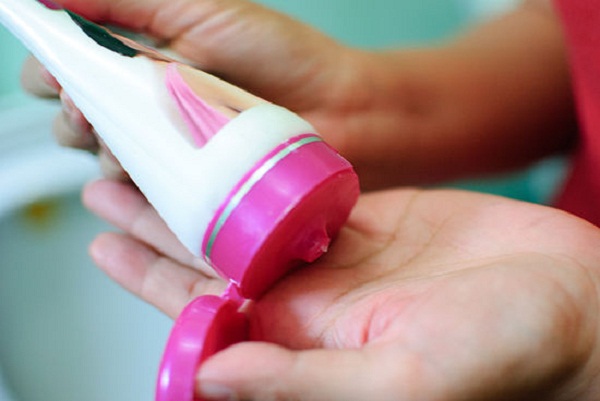 Caring For Dyed/Colored Hair
Colored hair needs nurturing and care. Use special products meant for colored/dyed hair to keep your hair protected from damage and hair loss.
So, when are your going to experiment with hair color?
Here is a video giving you tips on how to color your hair at home for your convenience. Have a look!
Do tell us how it goes and share your hair coloring at home experience with us!