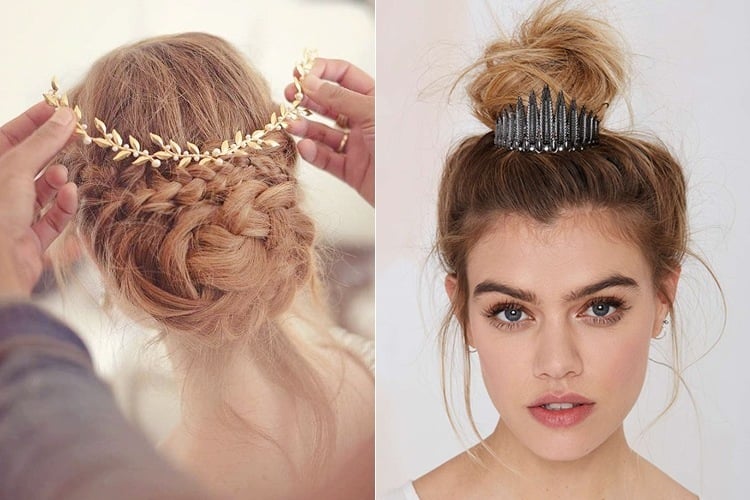 We aren't saying hair unadorned isn't beautiful for weddings, formal events, gatherings and social dos, but if you get a chance to dress the hair into a chic bun, we would want you to dress it up with the right hair accessories for hair bun.
[Also Read: It's All About Buns This Season, Hun!]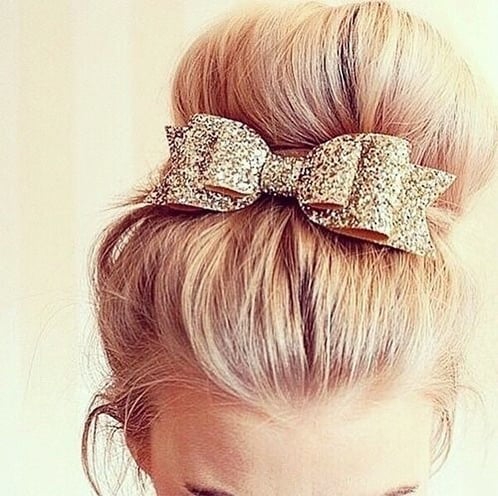 No Short Change Here
There are hair accessories for hair buns that have the force to bring the look together, much on the lines of a sexy diva. But before you choose the ensemble you plan to wear for the gathering, we would ask you to shop for the right hair accessories for hair bun, because you have decided upon the look.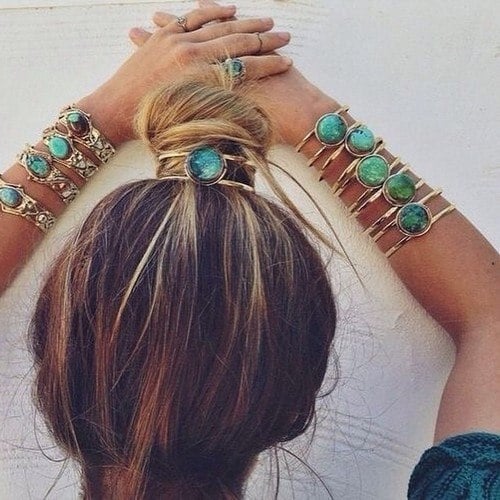 From Every Angle Take a Good Look
When choosing a gown or a dress, you would love to indulge in trials and check every aspect of the gown too, isn't it? The same would be when choosing hair bun accessories too. a 360 degree view of the piece should be evaluated for and it doesn't kill anyone if you wear the piece and take a selfie with it too. In doing so, you would know how the piece exactly sits on your hair bun and how your entire look would be when you wear it for the evening.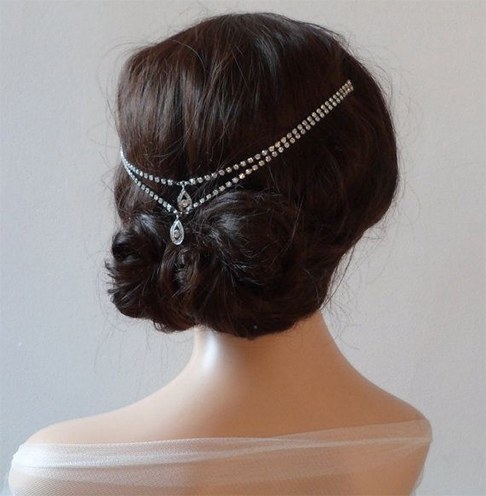 What If You Don't Wear Too Much Bling?
There are some of us who like to keep it minimal sans too much shine, shimmer and bling. For us there would be ways on hair bun accessories how to use as well. It is up to you to decide upon your minimal statement status quo, with delicate and light hair accessories and pieces that you would be most comfortable in. You could think of a one statement piece!
[sc:mediad]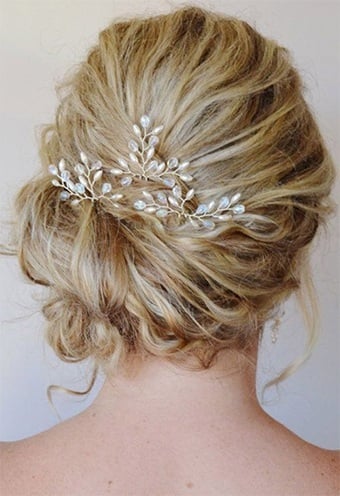 What About Rose Gold And Silver Hair Pieces?
Rose golds, golds, nudes and neutral pieces are popular these days for hair bun accessories, champagne and dark golds too, while silver is eternal and all of these shades gel well with anything you plan to way. Once again we would want your personality to shine, which is why referring to the point where you should have a 360 degree view, is a must.
[Also Read: Deepika Padukone's Hairstyles]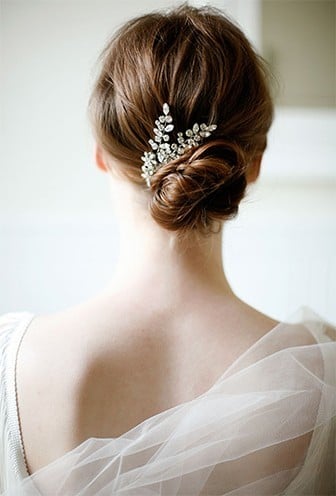 Check For The Metal Color
Metal or non-metal, we leave that up to you to make a choice from. But should you be choosing metal hair bun accessories, it would be wise to pick one that compliments the color of your evening wear.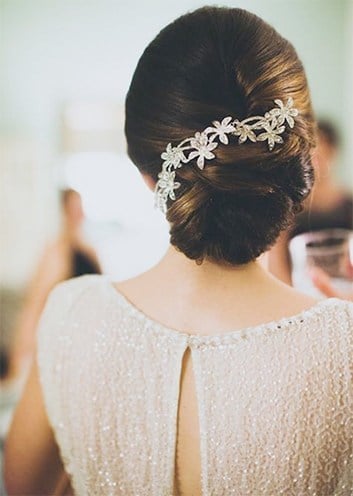 Chic And Pretty Hair Bun Accessories We Would Like To Show You
Retailers online and otherwise have a wide range of chic and pretty hair accessories to show you. And believe us when we say you would end up being spoilt and pampered for choice.
[Also Read: Low Stuffed Hair Buns]
1.Headbands are very popular and can be worn with your hair tied into a topknot, a chignon or a bun. When learning how to use hair bun accessory, you should experiment with colors of the accessories that compliment your hair color. Pearls and crystals would stand out in darker hair shades, so choosing side headbands would be great when a bun is made.
2.If you want the look to be minimal and elegant, you could try hair combs. They are available in plenty of styles, shapes and sizes for your beauty needs, and some as simple as a silver metal comb to sit pretty on a nest-like bun do.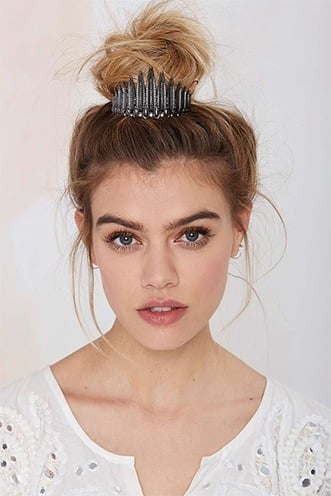 3.Some of us love being the princess for the night, which is why a tiara works wonders. However, nothing beats the glam sham of a silver crystal embossed bun tiara or a headband turned into a tiara, so keeping it to silver is the name of the game for a fashion statement to make here.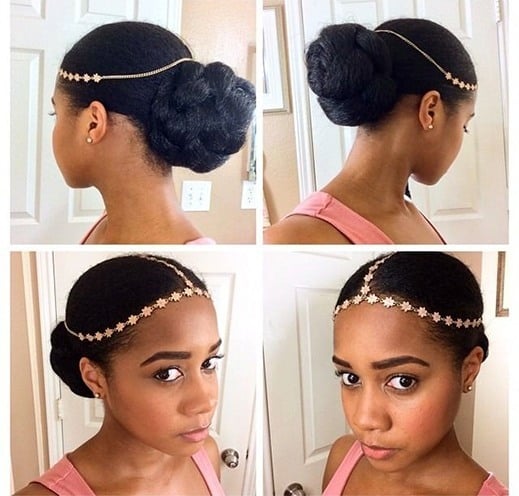 4.For a very bohemian touch, you could opt for floral hair bun accessories- they look cool, and you can wear them for formal, semi formal and very casual occasions too. Quite feminine and very sassy they are!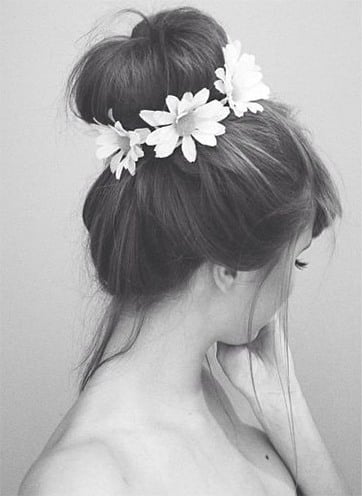 A Few More Tips
When trying the best hair accessories for buns, you should check if the bun accessories are adjustable or not. They should be stretchy and a little loose, so that at the end of the party you don't end up with torn out follicles and a headache.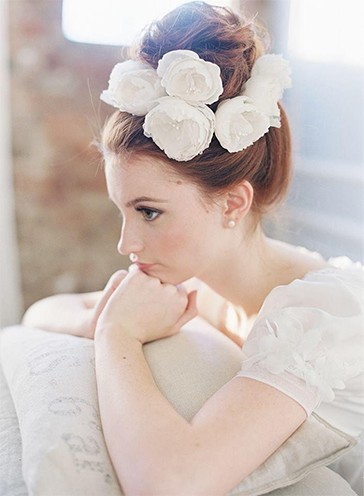 In addition to that, hair bun accessories should work in harmony with what you wear, and not opposite it. From the hair accessories to make buns to the dress and the veil or scarf you plan to dress in- total harmony needed.
Images Source: pinterest.com