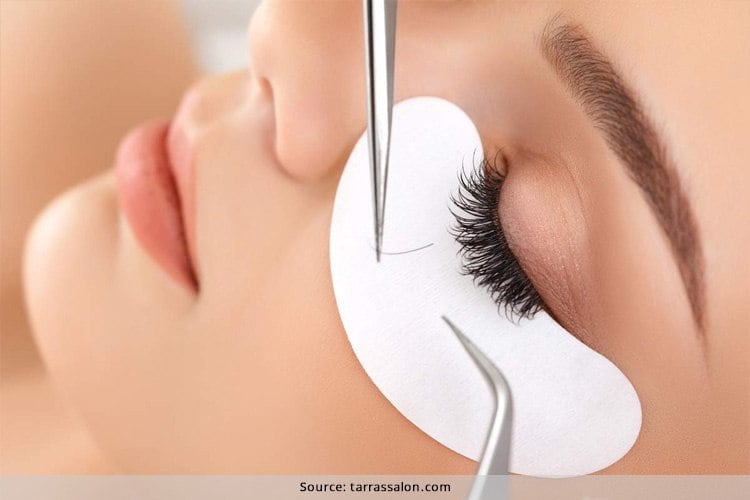 If you've been reading our posts on how to grow your eyelashes, it's time to also learn how to maintain them. Eyelash extensions is what we are talking about, and you should know how to keep the best eyelash extensions in good shape, so that fluttering them when need, becomes easy.
Let those heads drool over your beauty
The best eyelash extensions are for women who exquisitely want to have thick and full eyelashes, but have no choice other than wearing false ones, since nature hasn't blessed them with the same. There are many DIY ways to thicken those babies on your eyes, but if you really don't have the time or the inclination as such, you could wear the false ones and look dramatic too.
Brides especially on their D-Day wear the best eyelash extensions and eyelashes to enhance the look and appeal. But that isn't the only time you could doll up in false eyelash extensions. The festival of lights, Diwali and the season of giving, Christmas is round the corner. This means you would be socializing and partying a little more than the usual. Dolling up in chic Eyelash extensions thus should be your aim, and it helps complete the look too.
How to take care of different types of eyelash extensions
Let's Learn How To Maintain Eyelash Extensions
Eyelash extensions are an investment to say so, and you wouldn't regret paying a little for the same. You could also experiment with treatments for permanent eyelashes or different types of eyelash extensions, for instant nirvana and bliss that rock the scene.
Your new eye fringes thus need proper care and maintenance, and when you indulge in the before and after care concepts in maintaining them, you would have value for money, and long lasting natural eyelash extensions too.
Before You Wear Them
Before wearing Eyelash extensions, here's what you should do
[Also Read: How to Get Long Beautiful Lashes]
1. Clean your face and the eyelids well, using a reputed makeup remover which is water based. Even the bottom lash line should be cleaned well, and the area should be clear of elements that cause grime and dust to settle there. Get in touch with a professional to get this done, or else the glue to use to keep the Eyelash extensions in place, wouldn't hold strong.
2. Never curl eyelashes (your natural ones) before you meet the eyelash technician. This wouldn't let your professional know what style would best suit your eyes and how to work with curled lashes that prove to be a challenge. Keep the curler away for now and wait till the Eyelash extensions are put on your eyes.
[sc:mediad]
3. Never wear contact lenses before you place the Eyelash extensions on your eyes. This is because when the Eyelash extensions are placed on the lash line, there would be tears flowing and the eyes have to be shut for about an hour to completely dry.
After You Wear Them
1. Never attend a sauna or a spa for at least three days after wearing Eyelash extensions. This is because the heat and the steam can create a mess with the adhesive used to glue on the Eyelash extensions. After care means to keep the Eyelash extensions dry and clean at all times.
2. Always use mascara that is water based for the Eyelash extensions. Never use oil based products and waterproof ones, because the bond between the Eyelash extensions and your natural ones could get damaged.
3. While removing Eyelash extensions once the party is over, never use oil based makeup removers or chemical ones. Speak to your technician and they would tell you how to use the right products to get the Eyelash extensions removed, in a safe way.
When using regular Eyelash extensions, the before and after care isn't that much to be bothered about, but whatever was mentioned here are golden rules to follow for your safety. While we told you about the dos and don'ts on Eyelash extensions, safety and care, we hope you even liked the types of eyelash extensions styles we showed you.
Remember, you have invested in the care for your looks and should you want the investment to last long and strong, always follow what we have just told you. If you need any more help, we would suggest that you speak to your technician at the parlour, and they would show you what else to do with Eyelash extension care!