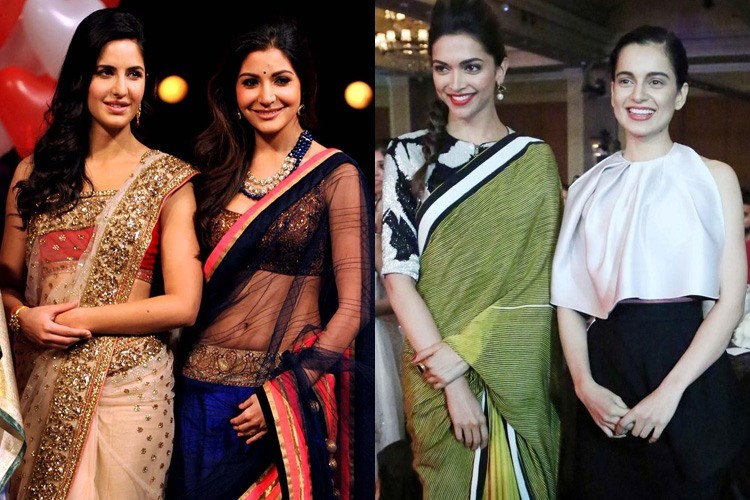 Our beautiful Bollywood divas not only make headlines with their movies but also create a lot of hype by screeching for an inquisitive fight. This of course is a metaphor of a real one! Beneath all greasepaint, the divas are simply simmering to explode. Looks like the competition and PDA's are at the boiling point and ready to erupt at slightest provocation.
[Also Read: Bollywood Actresses Are Giving Us Serious Friendship Goals]
Bollywood Fights by Damsels in Love or Distress
Let's refresh ourselves with some of the biggest Bollywood cat-fights down the memory lane. Stay hooked…
Katrina Kaif
Though our darling diva maintains an aloof and polite façade on the front, we know better about this Bollywood actress fights and tiffs with her colleagues. She is quite reputed to shun other fellow actress. Wonder why she and Malaika never warmed to each other even when she was once quite cozy with Salman's family. Katrina is known to have made a nasty snub on Malaika's fashion label. Quite uncool!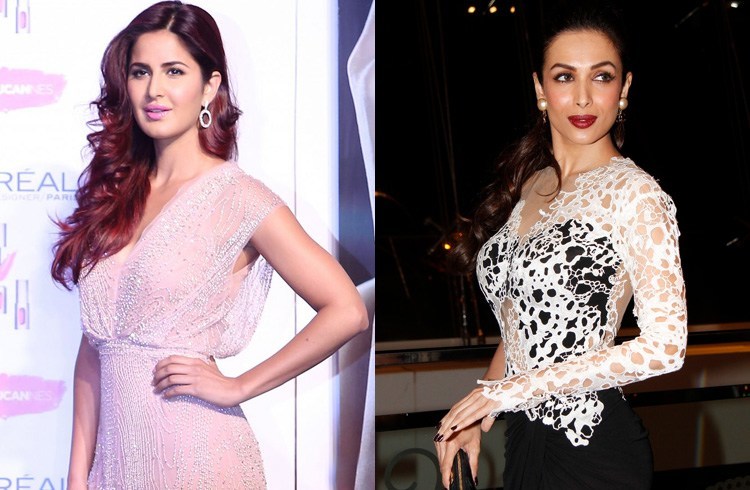 While her tiff with Deepika Padukone is no secret, one can't help but delve over her tiff with Anushka Sharma. In spite of sharing the same screen space with her in 'Jab Tak Hain Jaan', Kat never warmed up to Anushka. To rub further salt, both had to share the same makeup artist! Poor man! He had to make a to and fro movement every fortnight to attend to each diva. Finally, when the shoot ended, our Kat did everything to stop the artist from leaving her. Needless to say, Anushka was not too happy to be left stranded. A fight over a makeup-man! Look like Kat really needs to get her jealous streak in control and restrain her Bollywood cat-fights over petty issues.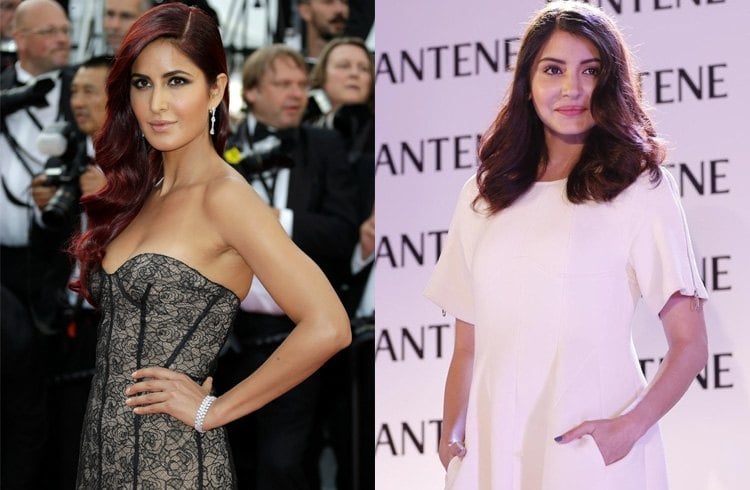 Priyanka Chopra
Peecee is not only popular in India but has also acquired international fame with her TV series 'Quantico' and even as a singer. But our 'Badmaash Babli' has quite a number of Bollywood cat-fights to her repute as well.
Gathering more praises than Kareena in 'Aitraaz', both heroines have been in cold war since. If rumors are to be believed, both got into a dramatic cat-fight while practicing for one of the award shows which was only appeased by Shah Rukh Khan's intervention. However, with Bebo turning a new leaf now, both have made peace.
Our PeeCee's jealous streak has shown itself at other times as well. Her cold war with sultry 'Sheila' alias Kat was displayed in full form through a heated exchange between them at the backstage of an award function. The source, of course is their common love for our chocolate boy, Ranbir Kapoor!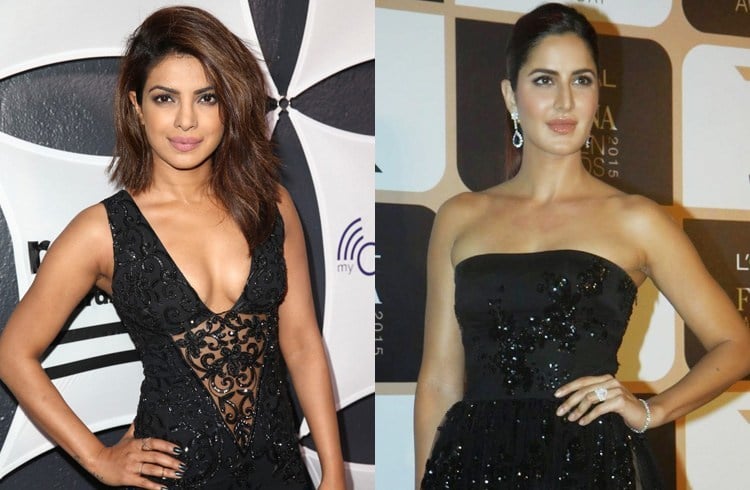 It's time to remember 'Fashion' as well in which she was really set against Kangana Ranault. Watching the raves going Kangana's way, our PeeCee had categorically stated that she was the lead of the movie and not Kangana. Guess we know why both share cold vibes.
[sc:mediad]
Deepika Padukone
Deepika definitely has some of the most famous Bollywood cat fights against her name. Topping the chart is of course her tiff with Kartina for Ranbir Kapoor! Do note that Ranbir instigates a number of catfights-huh! When Katrina snatched Ranbir from Deepika, she lapped up most of Katrina's rejected offers to emerge as the most wanted actress.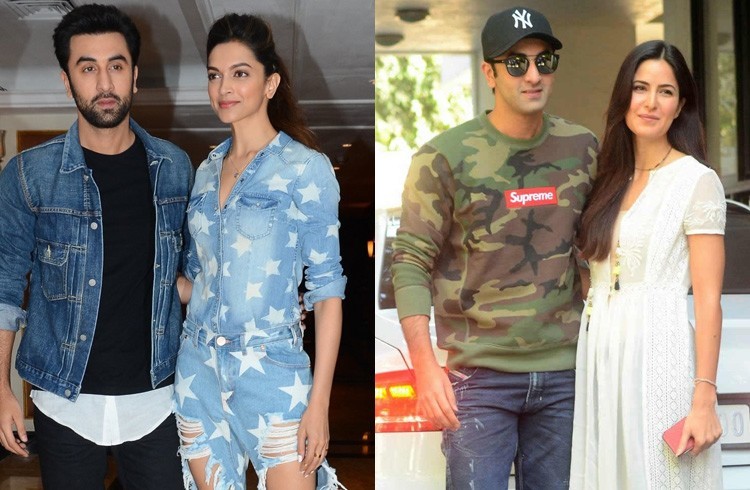 Ex-vs-current boyfriend issue again causes a tiff. This time it is Ranveer Sngh causing problems between Anushka Sharma and Deepika Padukone. The cold vibes between the two was on full display when Sharma bluntly said in an episode of 'Koffee With Karan' that Deepika is not her friend.
Once good friends, Deepika and Sonam Kapoor can now barely stand each other! It all started when Sonam making some bitchy remarks over Deepika's patching up with Ranbir, their common enemy. If the grapevine is to be believed, both actresses' friendship was just a veneer. Both debuting on the same day earlier has silently fought for the attention of first Ranbir Kapoor and then Imran Khan.
Any cat fight and Bebo is not mentioned! Just not happening! It all started on the sets of 'Love Aaj Kal' where Saif made comments about missing Bebo. However, bebo was just not appeased and to vent out her frustration over Deepika's close proximity with her beau, she initiated a constant bickering with her. Finally, Deepika could take no more and returned the favor by making snide remark on Bebo's lackluster performance in the film 'Kambakkht Ishq'. True, we can hardly blame Deepika for this. Sorry Bebo!
We have just covered few but the list is never ending. Two swords simply cannot remain in the same armor. However, we need to give credits that out Bollywood ladies know how to carry the fight with decorum. Each strives on being the cool deal and the injured party. All we can say that for us healthy Bollywood fights are good, both for our juicy gossips and getting some rave performances from these divas!