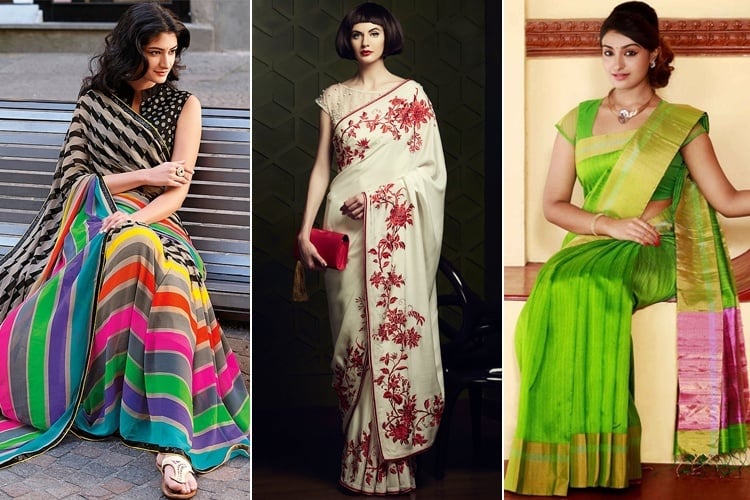 Remember our post from last year, where we spoke about sarees for Durga Puja? If you haven't checked that post yet, we ask you to do so- we've clearly flaunted our love for sarees there. Now that we have the spring season beckoning and in full-force in a few days, we would like to show you twenty colourful and very vibrant colorful saree designs to wear and flaunt.
BEST SAREE DESIGNS FOR SPRING
You could wear these colorful saree designs to college for a special spring fest occasion, to work for a party or just about for a coffee date with him. These are colorful saree designs, which bring on the vibrancy galore.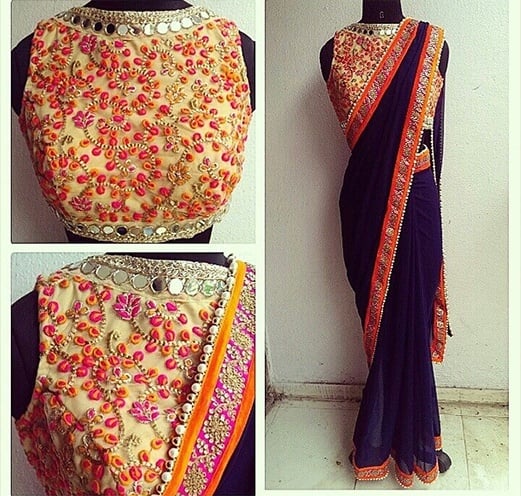 Without much ado, here are 20 best saree designs that would steal your breath away- maybe, just maybe the butterflies would sit on you all through spring!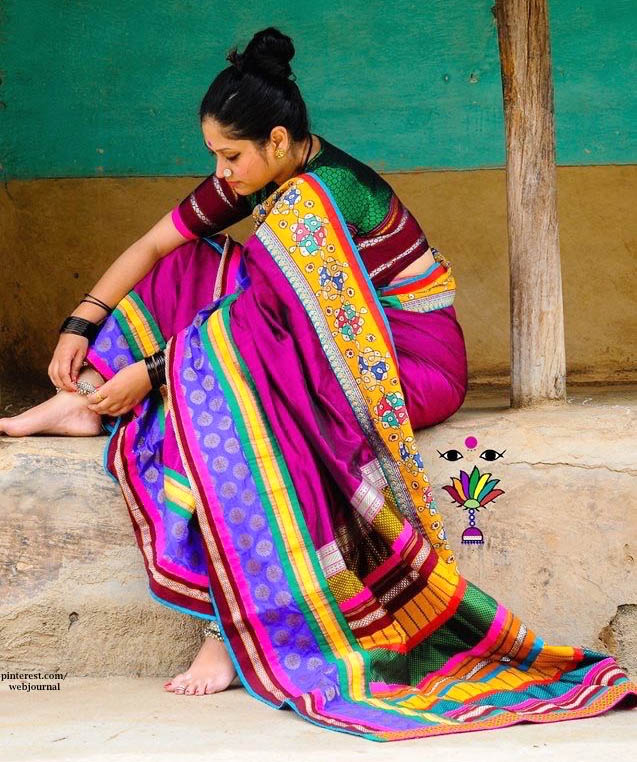 1. If you love the collection of printed tussar sarees, here is a chic number to wear and flaunt at the many spring fest parties you would be called for.


2. Subtle shades of green and cream sarees with a touch of reds makes the woman look super stunning and gorgeous – Chennai silks anyone?
[Also Read: Shimmering Effect Of Mysore Silk Sarees]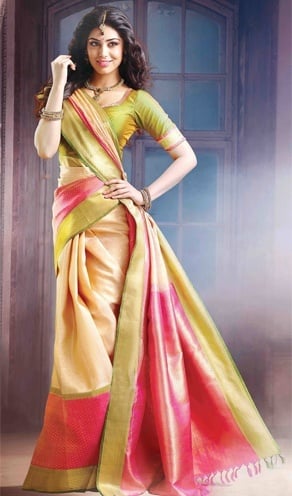 3. A vibrantly decorated and embellished chunky peacock green saree with touches of crimson and pinks for the lass who loves to flaunt her rainbow personality.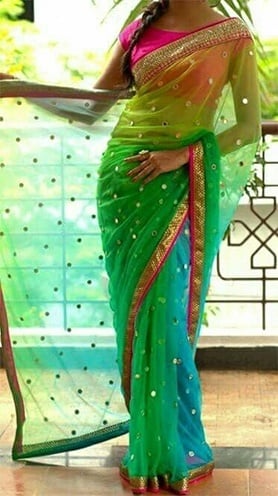 4. A garden to wear is a garden that adorns the beautiful curves and a beautiful persona. Watch how Bollywood diva Deepika Padukone flaunts her sassy self in a vibrant cotton floral saree.

5. For the climes in India we prefer cotton since the thread count in the cotton kora saree used would be apt for air circulation and body comfort needs.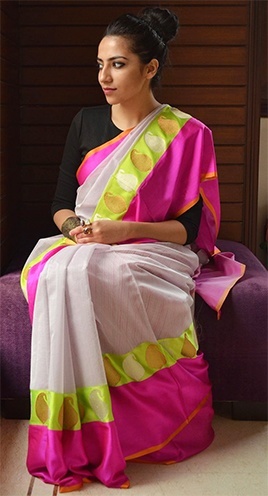 6. We simply love the color combo of this particular jute silk saree. Perfect for office wear and party wear, you would look elegant and stylish in the decadent mix of colours too.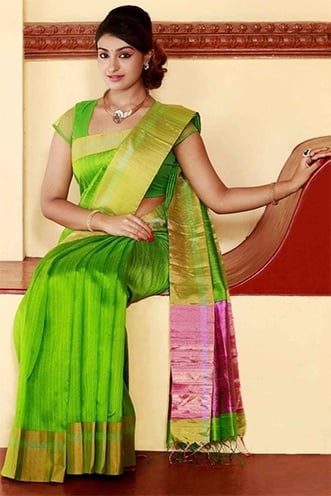 7. Bright and nice, vibrant and simple yet a stunning piece – Kareena Kapoor (Bollywood star) shows us how to up the ante for spring this time with plenty of radiance and light! Love this simple saree collection?
[Also Read: Trendy Saree Blouse Designs]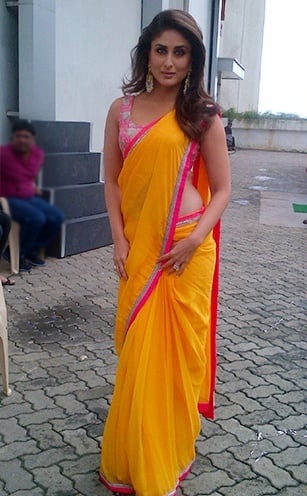 8. Should you be attending a wedding, a sangeet or a mehendi, you could wear an orange georgette saree that falls pretty on the shoulders and drapes the body in all its curves.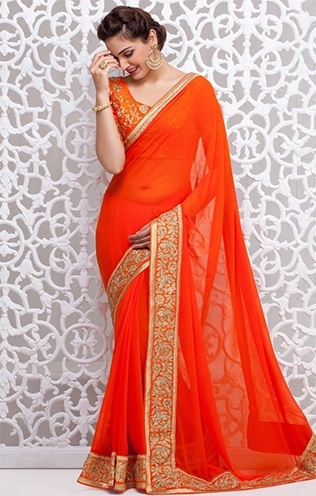 9. The triple colored kanchipuram saree is an eye catcher. It can be worn for parties and office too.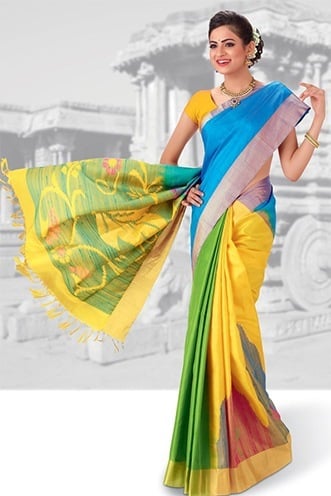 10. A signature peacock saree which can grab more than just eyeballs, the peacock eye especially is quite gaspingly stunning, isn't it?
[sc:mediad]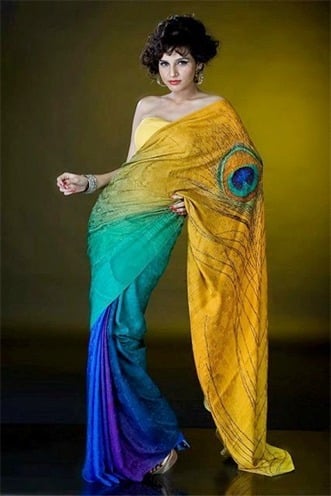 11. A range of floral georgette sarees for the lass who loves the fabric and wouldn't want to wear anything else all through the season of blossoms. cotton saree patterns are haute trends too.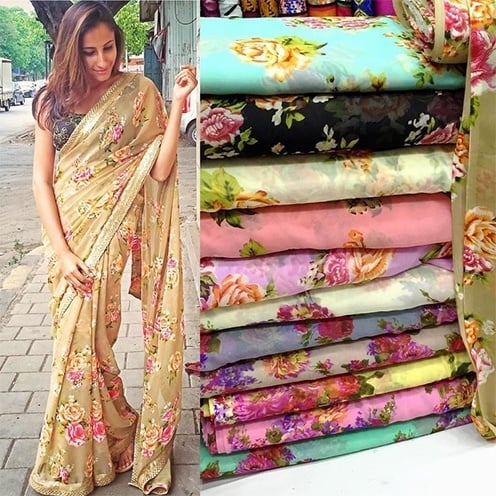 12. Sexy and sensual are the printed georgette and lace sarees in shocking midnight hues and dark colors; quite apt for the season of florals when everyone would be flowery!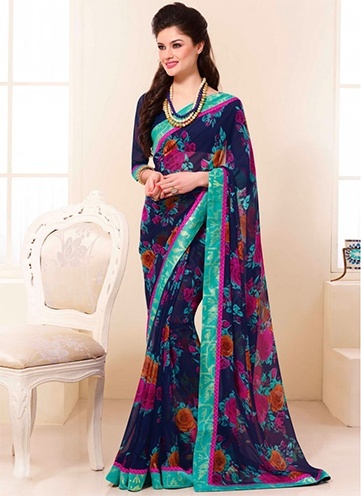 13. Fancy something in pastels, peaches and pinks? You then should look for fabrics such as organza that bring about a luxe rich appeal.
[Also Read: Designer Sarees For Karva Chuth]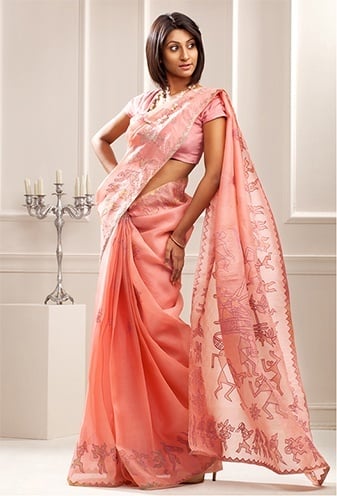 14. Party wear chunky and embellished sarees in blues and purples or a combo of the two are a hit to wear for the spring season.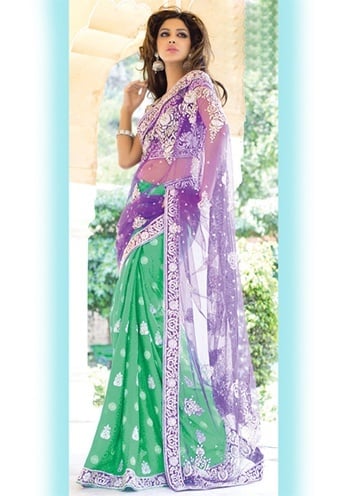 15. Blush pink sarees by designer Varun Bahl at the ramps steal the show. Perfect for formal occasions, shaadis and mehendis or sangeet ceremonies.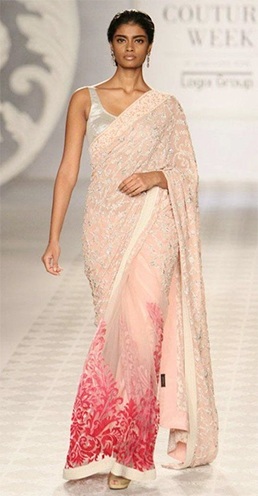 16. Support the indigenous workers behind the saree mills and wear one of their creations. The hand painted Kasavu saree is a tribute to their hard work!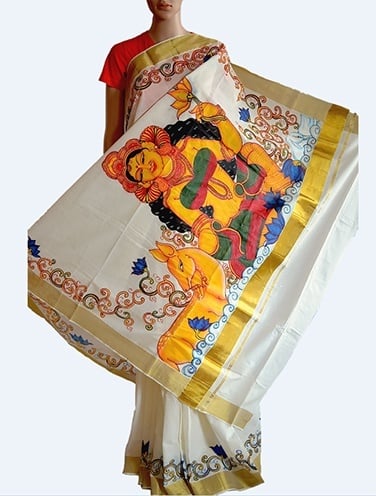 17. Like them large? The designs we mean, you could wear large flowers on cotton or silk or georgette sarees this spring!

18. The Ecru-Maroon Parsi Gara Crepe Silk Saree calls for class and regal vintage stances. Perfect for weddings and parties, they are one of the chicest and latest silk saree designs we love.
[Also Read: Embroidery Stitches]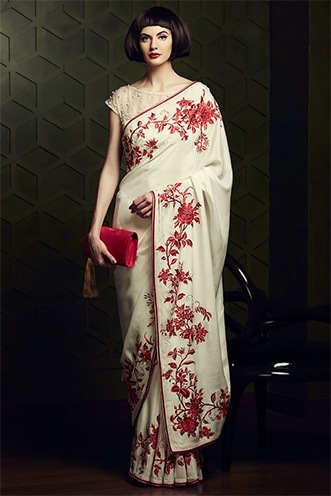 19. Brilliant floral and hand painted sarees are going to be the norm all through the season of spring, which is why you should get one, and soon!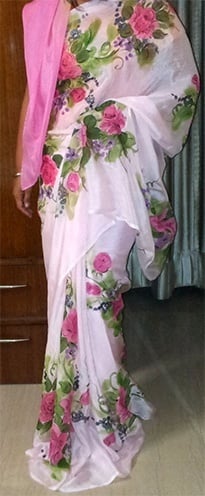 20. Love your prints! Try the off white georgette colored and geometric printed saree for the evening.

Let us know how you liked our choice of twenty beautiful designer saree collection?